Strava artist draws pictures with his bike and GPS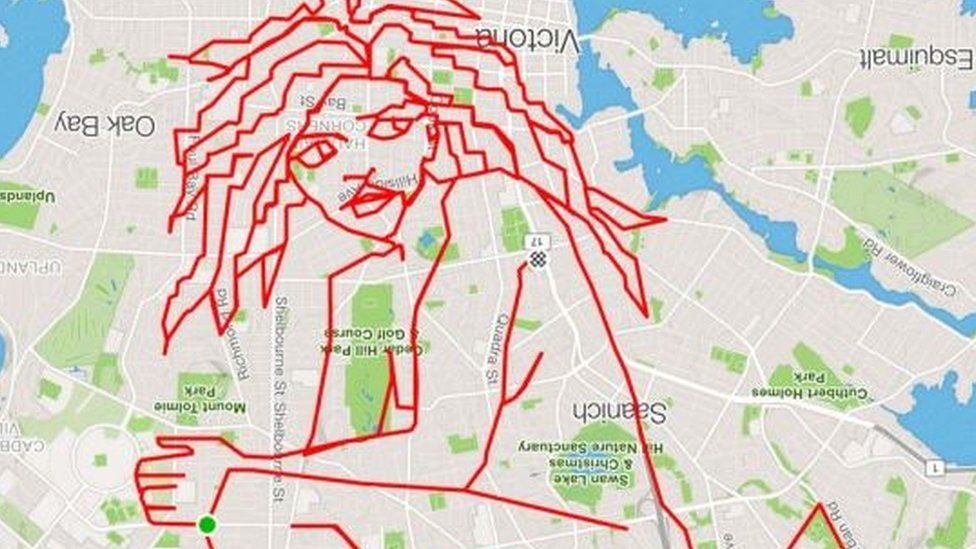 A Canadian cyclist is creating incredible works of art using his bike and a GPS computer.
Stephen Lund is one of a number of "Strava artists" who use the cycling app to do a whole lot more than just seeing how fast they can go.
He plots a route and then uses GPS to track his ride. When uploaded to Strava, the route shows up as a picture or a message.
Stephen calls them GPS doodles.
He's ridden thousands of miles to create his images. These are just some of our favourites...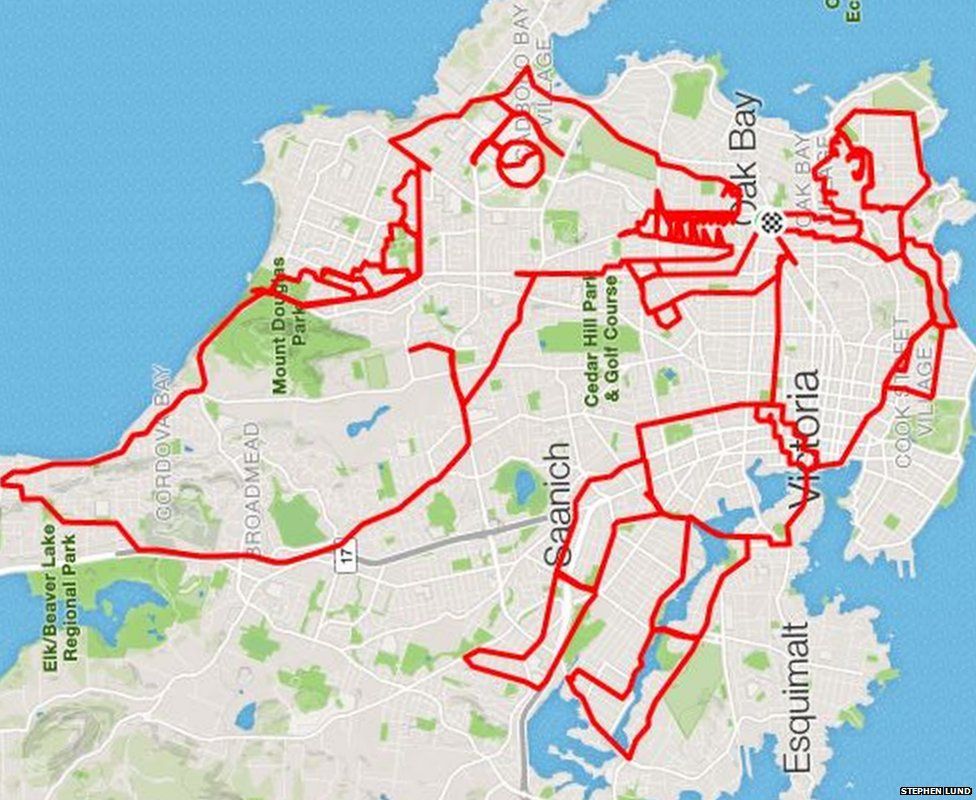 Sometimes Stephen has to plot the route upside down to make use of natural features - for example, using a circular road as an eye.
He started doing these "doodles" just over a year ago on the streets of Victoria, British Columbia.
Speaking to Cycling Weekly, he said: "After this my bike was no longer a bike, it was a crimson-dipped paintbrush and the entire city was my canvass."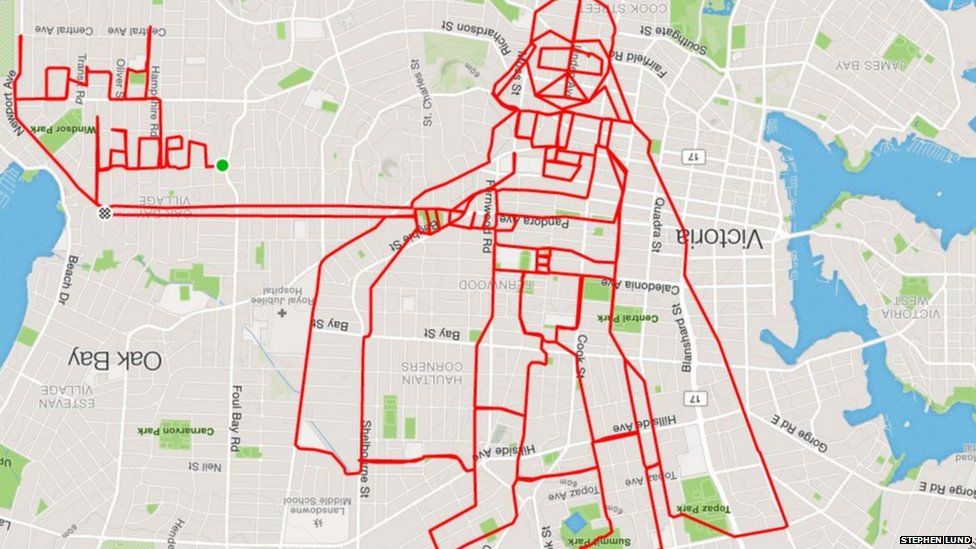 Stephen is a cycling nut. On his website gps.doodles.com, he says last year he cycled 22,300 km (13,856 miles).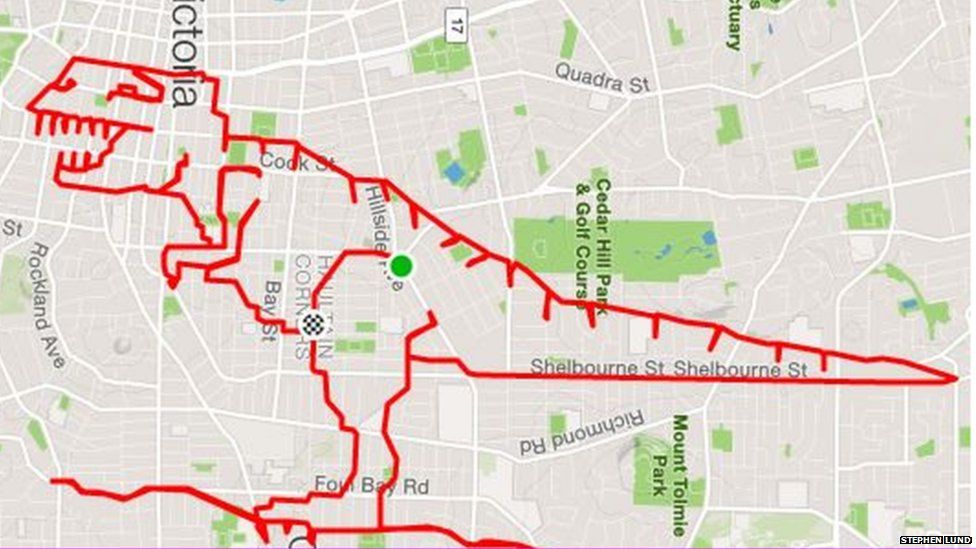 "It's 56% of the distance around the world at the equator. It's 0.6% of the distance from Earth to the moon," says Stephen.
"It's like riding in a straight line, straight across Canada and the Atlantic Ocean, from Victoria, BC, to London, England…then back to Victoria…then back over to London again."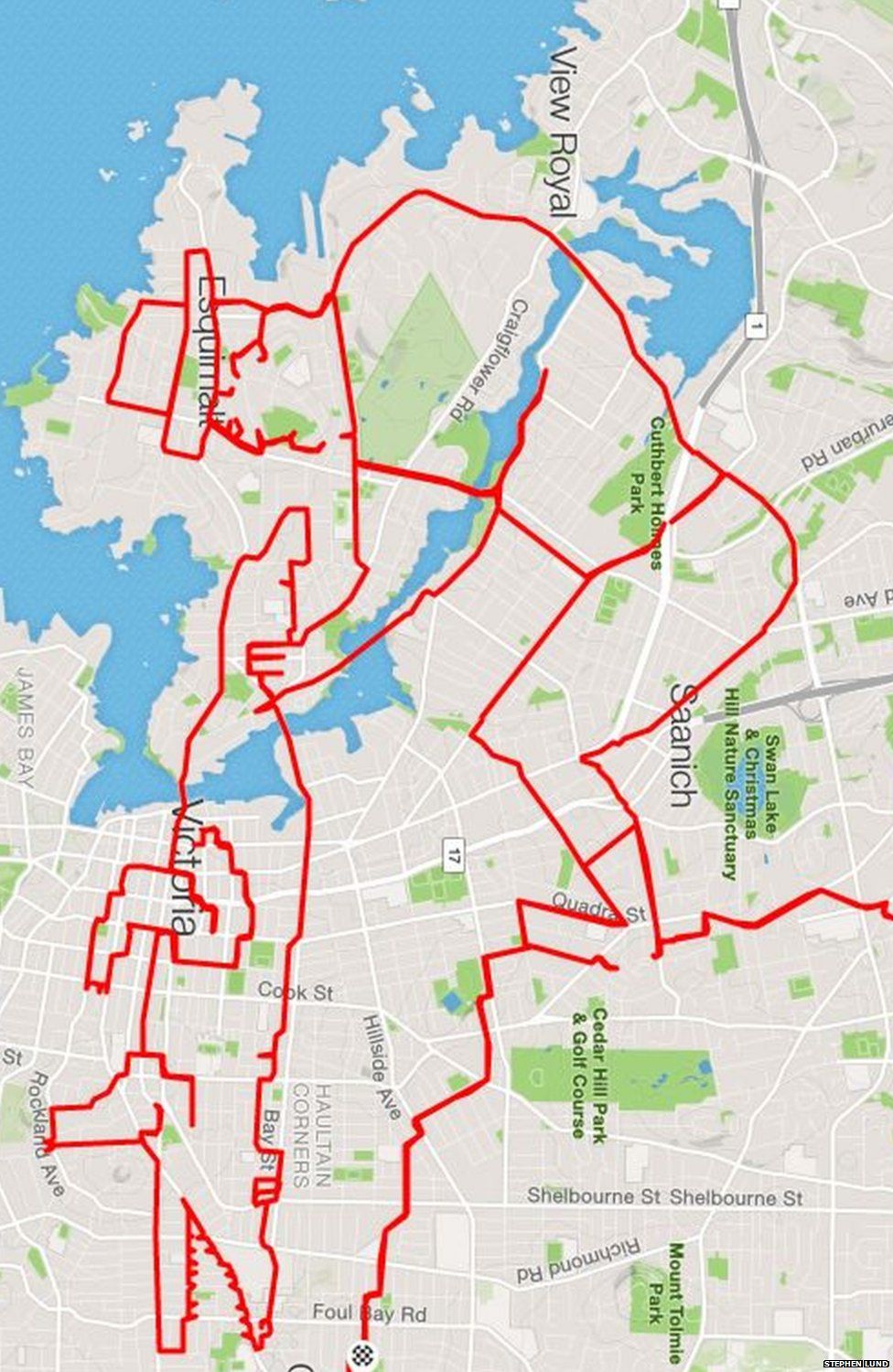 Despite all that time in the saddle, he insists it only works out as a couple of hours cycling a day.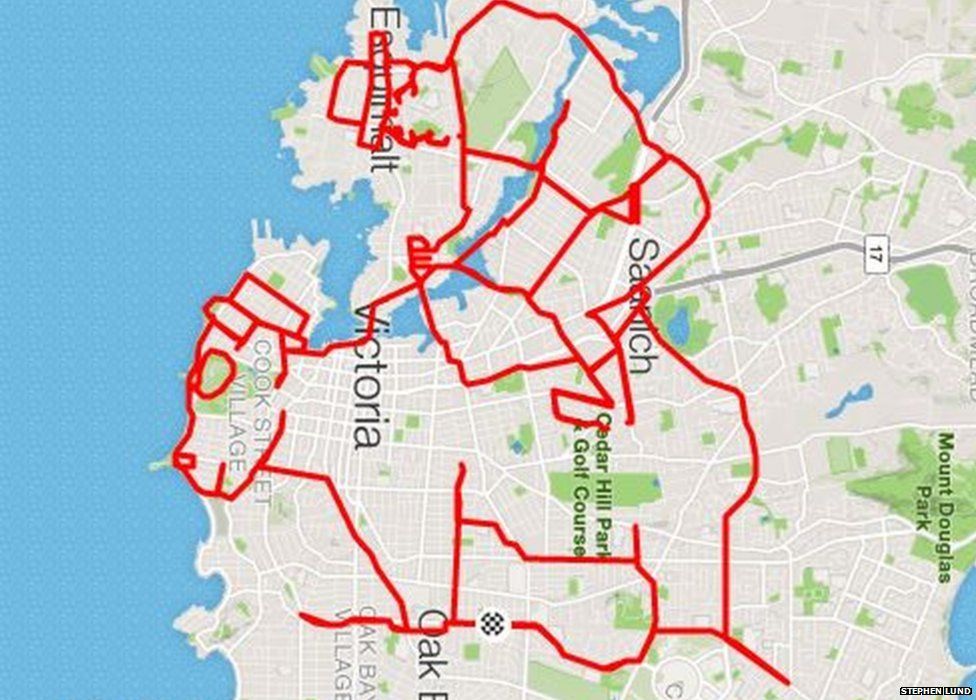 For more stories like this one you can now download the BBC Newsbeat app straight to your device. For iPhone go here. For Android go here.