Ronda Rousey says she 'considered suicide' after her UFC loss to Holly Holm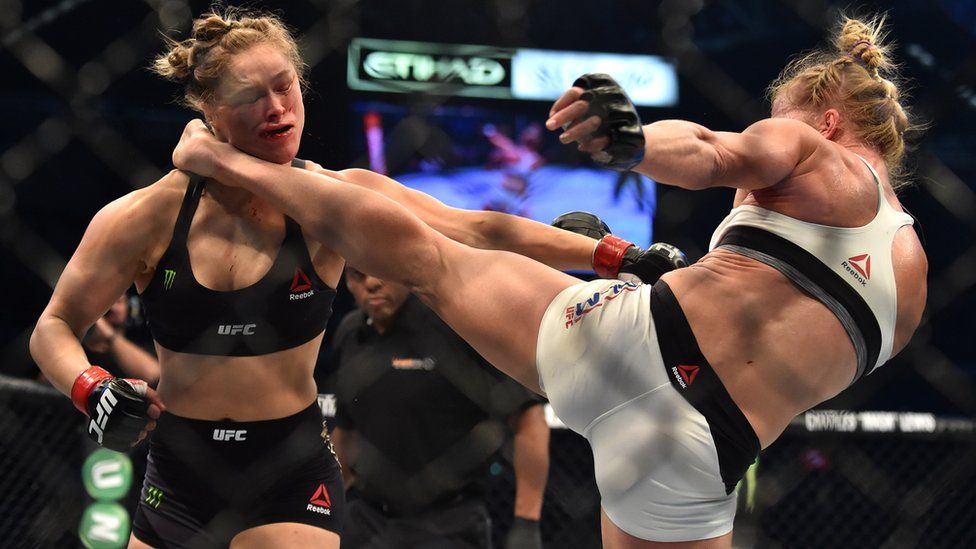 UFC fighter Ronda Rousey says she "considered suicide" after her surprise bantamweight title defeat to Holly Holm in November.
The 29-year-old was knocked out in the second round after a blow to the head.
"Honestly, my thought in the medical room was like, 'What am I any more if I'm not this?'" she told The Ellen DeGeneres Show.
"[I was] sitting there thinking about killing myself. In that second, I'm like, 'I'm nothing. What do I do?'"
Ronda Rousey said it was her boyfriend Travis Brown that helped her through the dark times.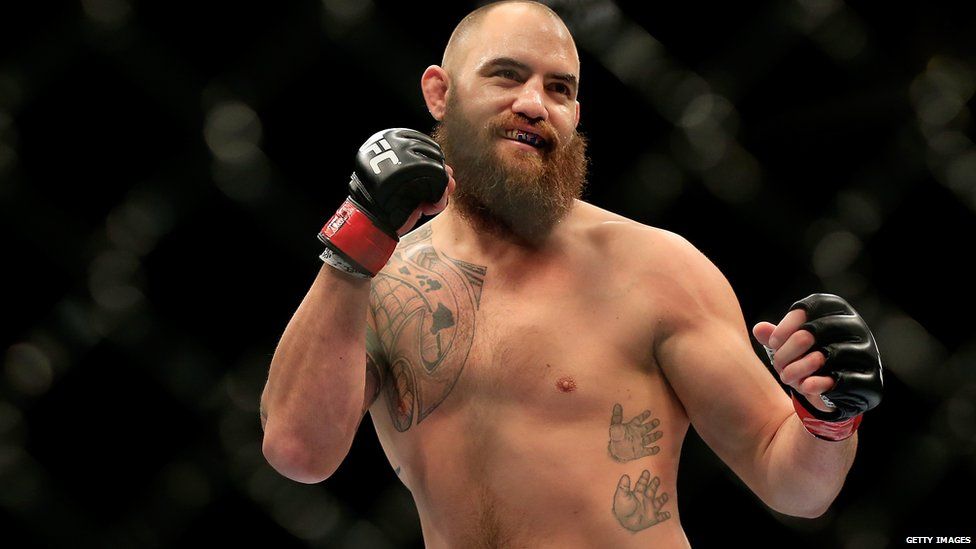 "I looked up and saw my man, Travis, was standing there," said Ronda Rousey.
"I'm looking up at him and was just like, 'I need to have his babies. I need to stay alive.' I don't know if I would have made it without him."
The star's unbeaten record was ended by Holly Holm in front of a record Ultimate Fighting Championship crowd.
"It's always crazy going into every fight," she said.
"It's always so much chaos, so much going on. Things weren't perfect, they never are.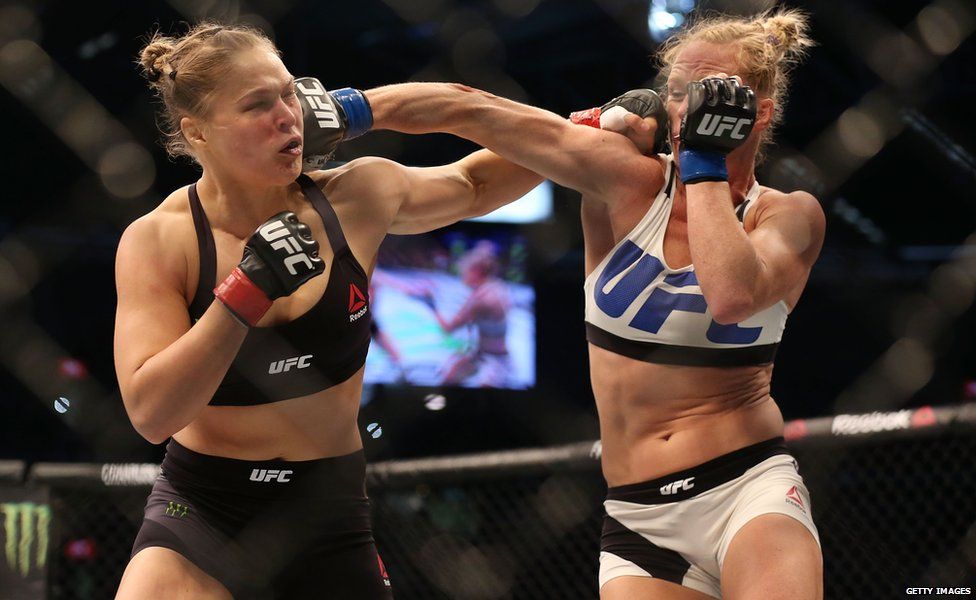 "One thing that was different was it was my third title fight in nine months. I don't think anyone has even attempted that before.
"I don't make excuses. I've fought in worse conditions, but I think one thing that was different was I felt tired."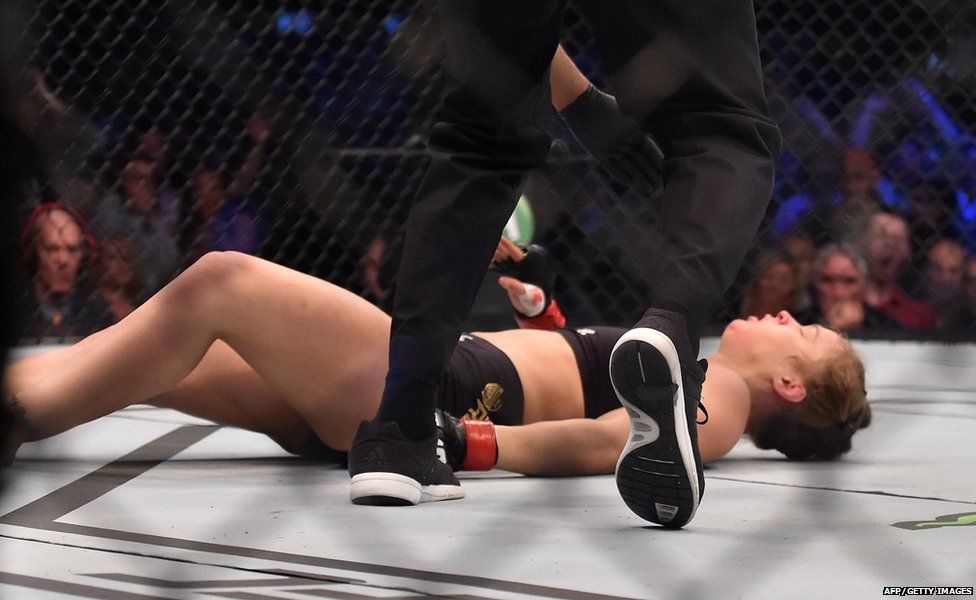 Ronda Rousey, a former judo Olympian, said she wants to fight Holly Holm again.
"I did a lot of thinking on, 'Why did this happen?'" she said.
"I do believe all the best things come from the worst things.
"I was trying to think, 'What is the reason for this?' and what my actual purpose is. Maybe just winning all the time isn't what's best for everybody.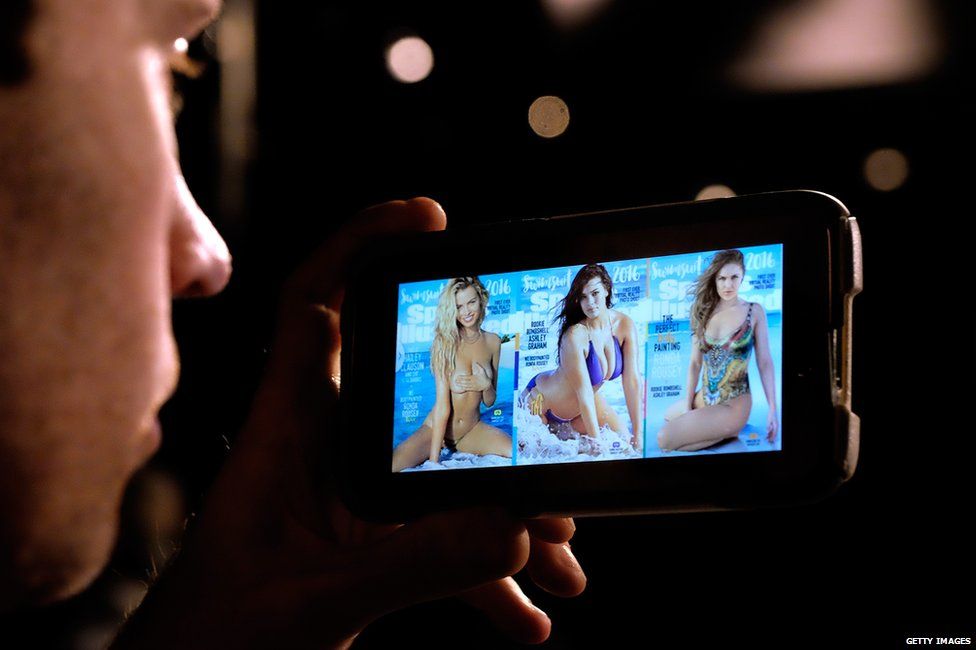 "Maybe I just needed to be that example of picking myself off the floor for everyone. Maybe that's what I'm meant for.
"I really do believe I'm still undefeated because being undefeated is a choice. Everybody has losses in their life, but I choose to always be undefeated."
Holly Holm is due to defend her title at UFC 196 against Miesha Tate on 5 March.
UFC president Dana White believes Ronda Rousey could return to the Octagon fighting ring by November.
If you need any advice or help after reading this article - visit BBC Advice.
For more stories like this one you can now download the BBC Newsbeat app straight to your device. For iPhone go here. For Android go here.