Viola Beach: Remembering the Warrington band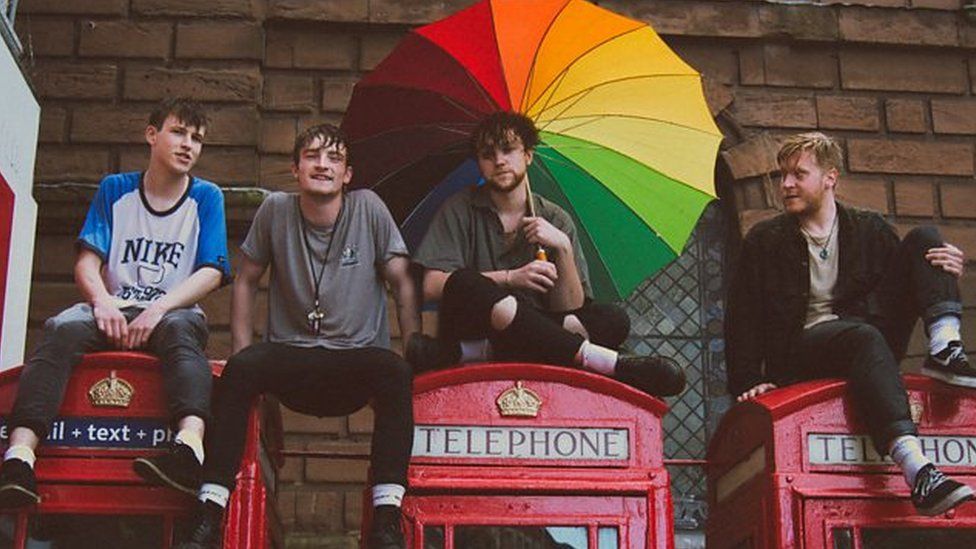 All four members of British band Viola Beach have died in a car accident in Sweden.
It's reported the car in which they were travelling hit a roadside barrier and plunged into a canal. It's believed their manager, Craig Tarry, also died.
Viola Beach released their first single last August and had already been steadily building a loyal fan base.
Singer Kris Leonard, guitarist River Reeves, bassist Tomas Lowe and drummer Jack Dakin came together in Warrington in May 2015.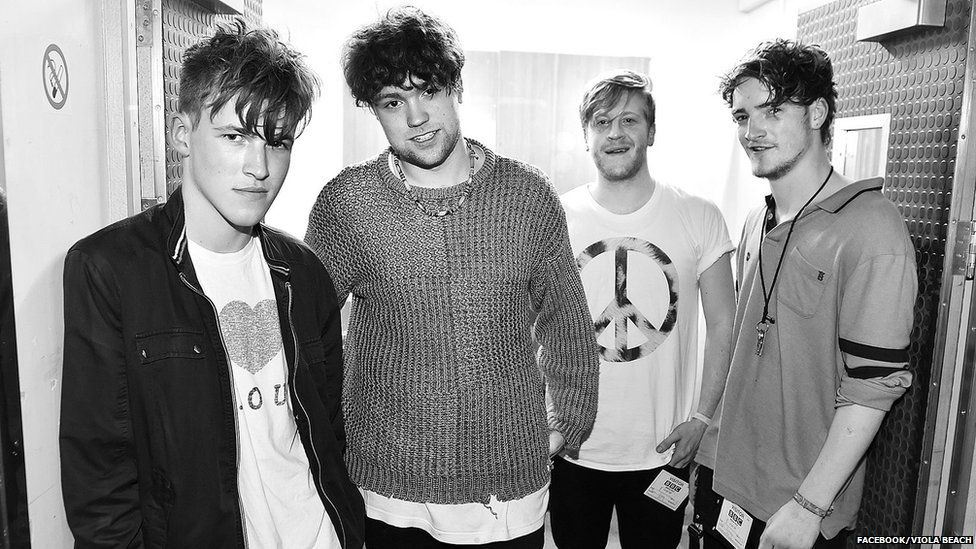 Quickly recognised by BBC Introducing in Merseyside, the band went onto play at Reading & Leeds Festival.
By November last year they had appeared in a live session with Huw Stephens on BBC Radio 1.
Paying tribute to the band, the DJ said they "were an incredibly promising and great new band who were already doing great things".
Their track Swings and Waterslides was their first played on Radio 1.
The band had been performing at the Where's the Music? festival in Sweden.
It was the latest gig in a schedule that had become increasingly busy throughout 2015.
They were booked to perform at Great Escape festival, in May, and Kendal Calling, in July, this year.
Huw Stephens added: "They had already toured with a lot of bigger bands".
"They'd released a couple of really great instant singles, which sounded fantastic live and on the radio".
They had also recently been announced as part of the line-up at a planned BBC Introducing showcase at SXSW festival in Texas next month.
Tributes have been paid by fans and fellow musicians.
A friend of the band's manager, who is thought to be the fifth person involved in the accident, paid tribute to him on Instagram.
Craig was a lifelong supporter of Manchester City FC.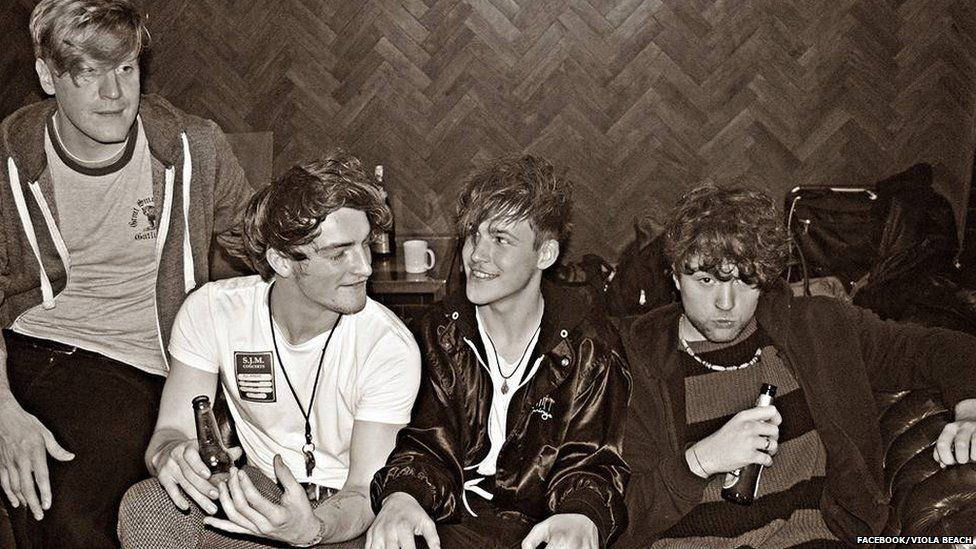 Huw Stephens will be playing the full Viola Beach Introducing set recorded for his programme in a special tribute on Radio 1 on Monday 15 February from 10pm.
For more stories like this one you can now download the BBC Newsbeat app straight to your device. For iPhone go here. For Android go here.