The Life of Pablo: What happened at Kanye's album launch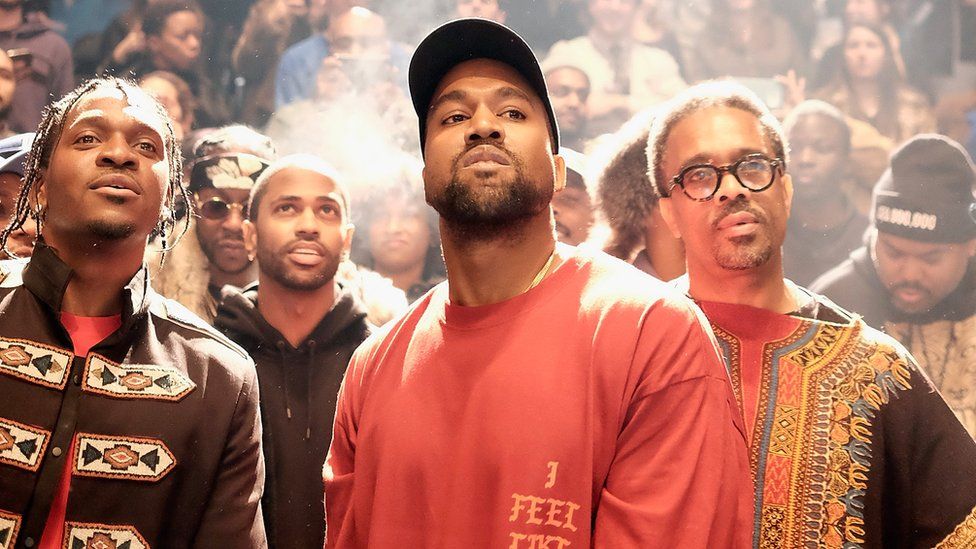 After finally deciding on a title, The Life of Pablo, Kanye West has launched his new album at Madison Square Garden in New York.
"Tell me how y'all feeling today, I delivered on my promise of an album," he told the crowd.
The 38-year-old also used the occasion to showcase his latest fashion collection Yeezy Season 3 - and announce a video game (oh yes).
If you missed it, then here are the key things that happened:
He's done a track mentioning Taylor Swift
It seems the beef between Taylor and Kanye may be back on.
His track Famous includes lines that claim he made her famous.
We're not sure if he really means it, but it appears TayTay isn't happy about it, if this statement is to be believed:
Taylor's friend Gigi Hadid was there and tweeted this response:
While Taylor's brother posted a video of him appearing to throw away his Yeezys.
The models were a mixed bunch
Kanye used hundreds of models to show off his Yeezy 3 collection.
For some it was their first time on a fashion runway, others came from the music industry.
Vogue fashion magazine noticed the "multitude of races, ages, and backgrounds".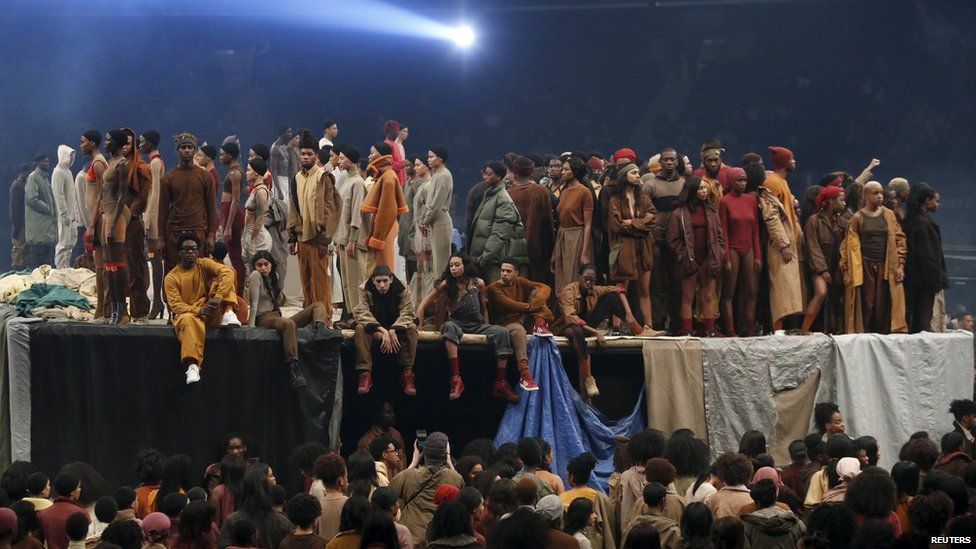 Some of them made black power salutes - days after Beyonce's politically charged Super Bowl performance.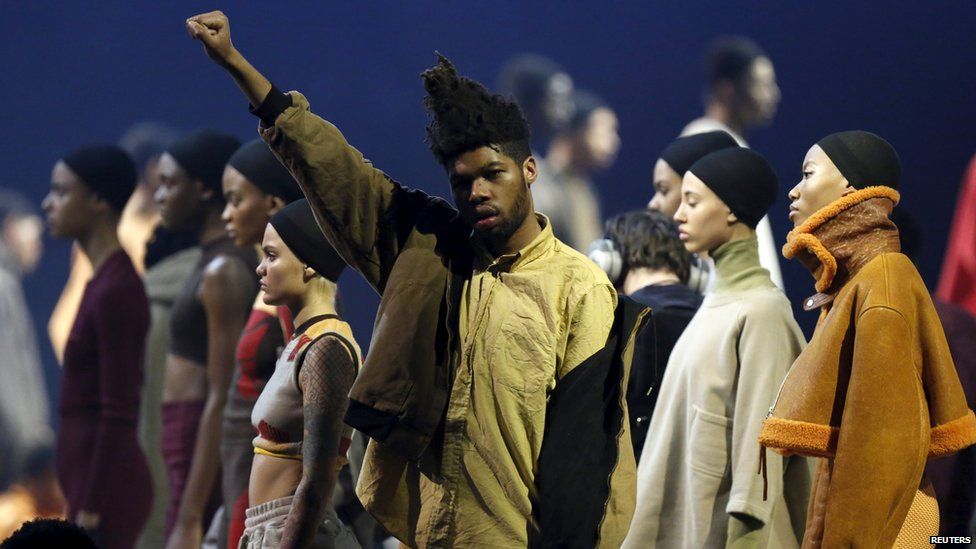 A legendary supermodel also turned up.
Kanye even told his fans that his dream was to be creative director of fashion house Hermes.
The models apparently had a strict list of instructions
Most of the time the models just stood on stage not really doing much.
That might be explained by a long list of strict instructions that's being shared on social media.
It's not clear how genuine the list is - especially given all the spelling mistakes.
He is making a video game featuring his mum
One big surprise of the night was Kanye announcing a computer game, called Only One (after the track of the same name).
"The idea of the game is my mum travelling through the gates of heaven," he told the crowd, before playing a trailer. Twice.
His mum, Dr Donda West, died in 2007 due to complications following surgery.
Kim is a proud wife
Of course the event was a star-studded affair with many of the Kardashian clan there.
She also tweeted how proud she was of her hubby.
Lamar Odom also made an appearance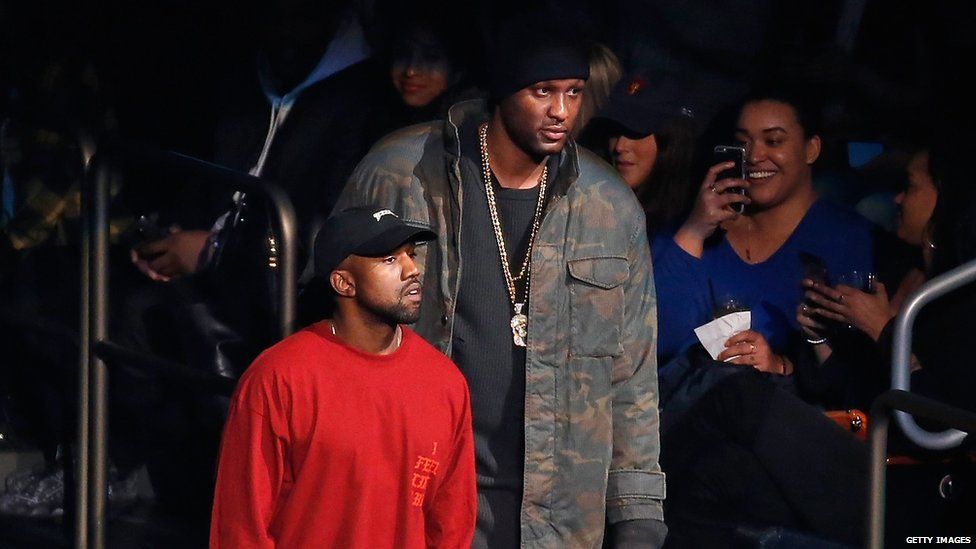 Khloe Kardashian's ex-husband Lamar Odom made his first public appearance since being released from hospital in January.
The two-time NBA champion was admitted in October after being found unconscious in a brothel.
There were some tech issues
It's reported that 20 million people tried to stream the show on Tidal, which allowed non-members to tune in for free.
But it appears some found it hard to log on.
Kanye can't decide on the album cover
So he's had four different album titles. Now it seems he can't decide on the record cover.
He tweeted this.
And then this.
For more stories like this one you can now download the BBC Newsbeat app straight to your device. For iOS go here. For Android go here.