All the ways Twitter is struggling - as told on rival platforms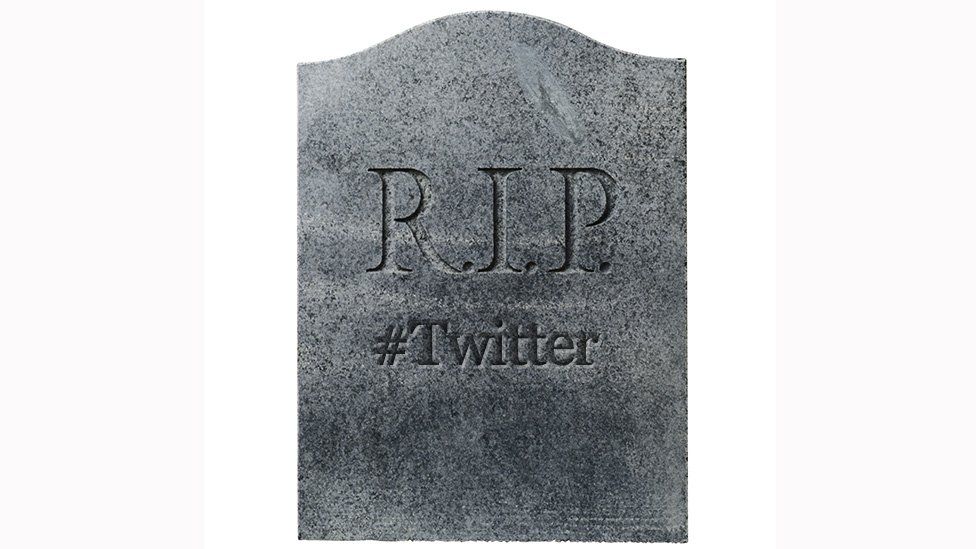 Twitter has "flatlined" on 320 million average monthly active users - the same number as the previous three months.
It's also losing money with the firm reporting a net loss of $90m (£62m) for the last quarter of 2015.
And its plans to re-energise the platform - including a new feature that shows best tweets instead of posts in chronological order - has been met with the hashtag #RIPTwitter for the last few days.
Here are some of the ways Twitter has fallen behind its rivals.
Everybody wants an edit button
Twitter has been resisting adding an edit button for years. With good reason - embedded tweets could later be edited to include offensive words.
And what if I retweet you and then you change the meaning of your tweet? BUT... other platforms have tackled this niggle successfully, without ruining the "honesty" of their platform.
We're all really sick of trolls
Twitter is still the main place trolls gather, despite efforts to control abuse.
Other sites, like Reddit, are built around an aggressively self-editing community. Ironically that means aggressive and negative posts are often extinguished fast. On Twitter it's harder to zap repeat offenders despite muting, blocking and abuse-reporting features.

We all like pretty pictures
When Twitter was a baby, the joy of tweeting was all about quick-fire exchanges of text and the use of hashtags.
But in the last few years people have really wanted to share pictures and video, the bigger the better.
Facebook and Instagram have already cornered the market for holiday photos and "look how nice my cocktail is" humblebrags.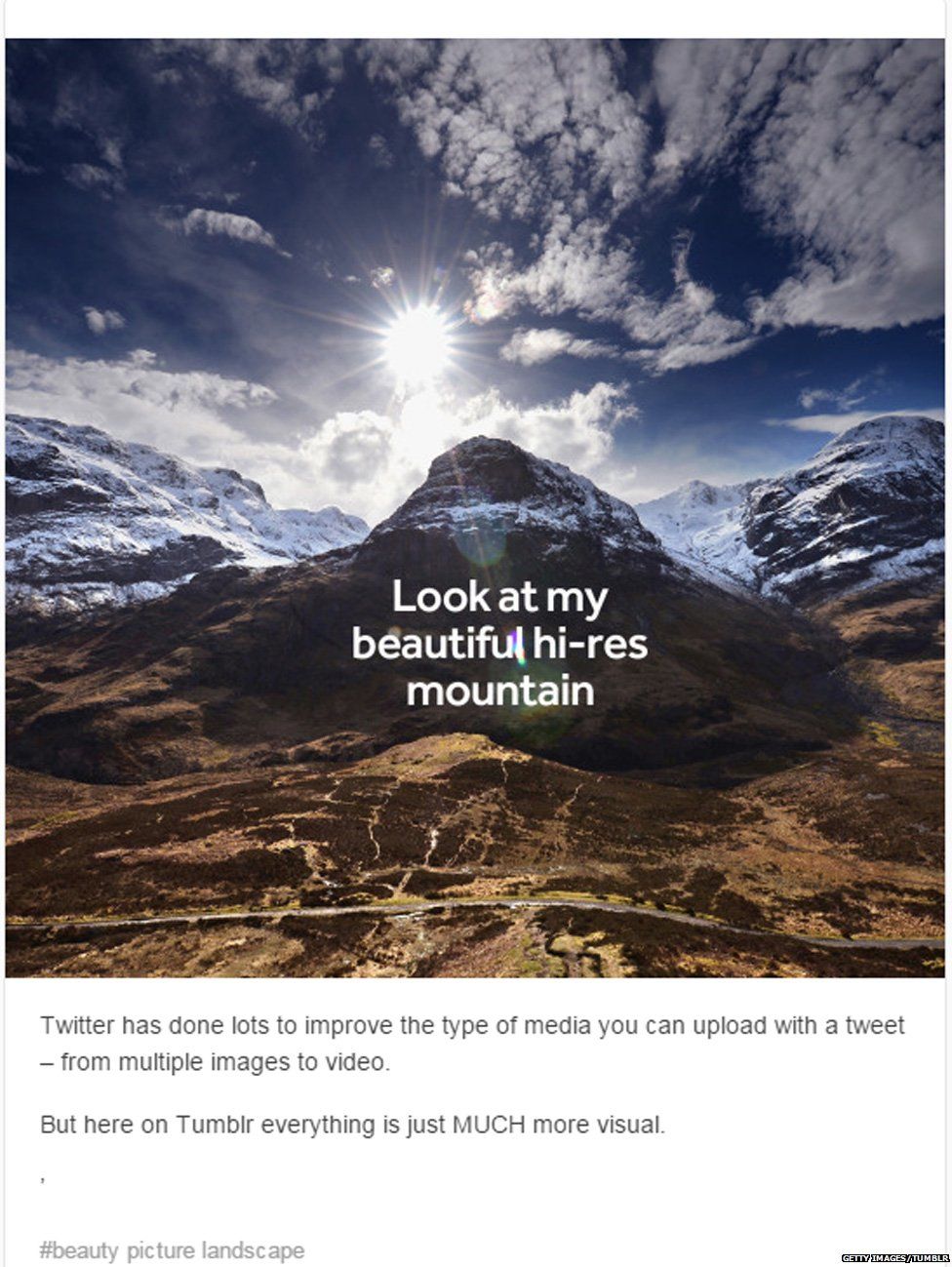 And Tumblr and Pinterest have nailed the niche occupied by designers, cupcake architects and people who like comparing fabric swatches. All at the expense of texty old Twitter.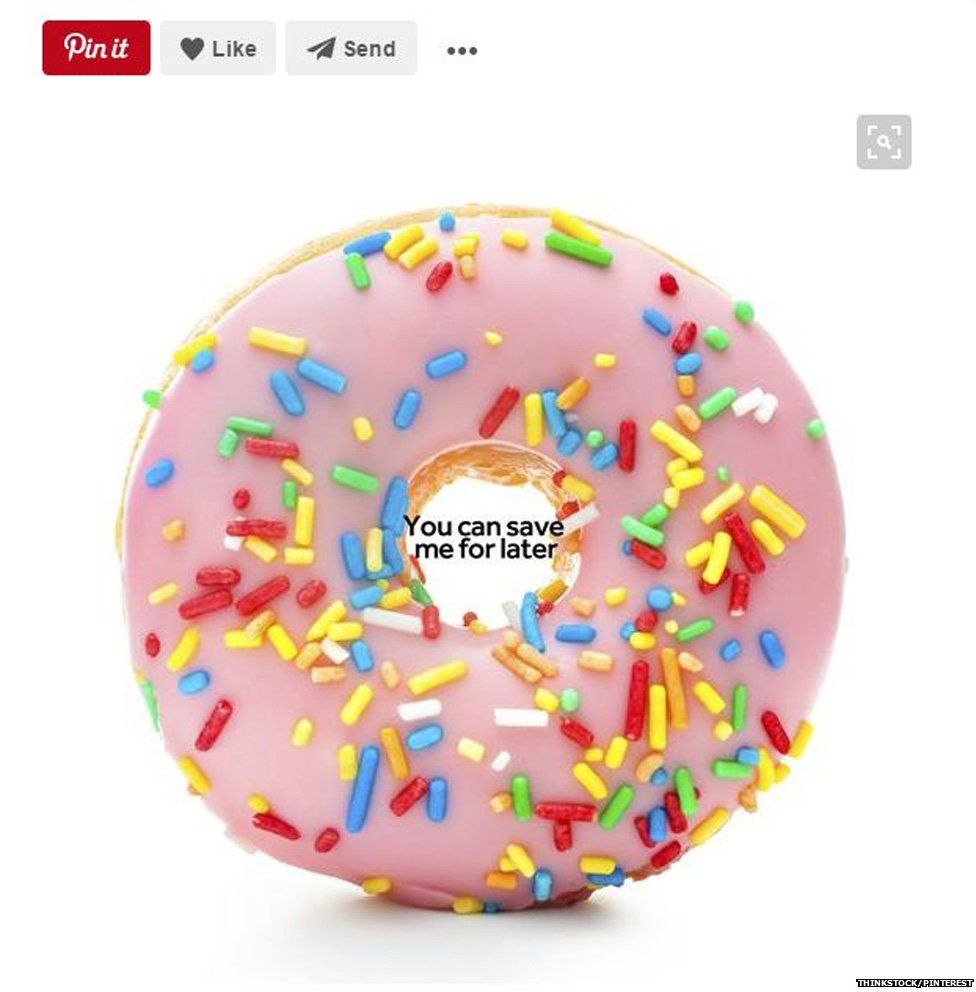 We want private laughs in group chats with our friends
The openness of Twitter was of course its big strength when it launched. As with the reluctance to introduce an edit button, the point of the platform was that users were effectively having a nice big group conversation in a big chatty marketplace.
Enter messaging apps like Whatsapp and Snapchat. Now we can banter with our friends all day without fear of saying something that will get us into trouble.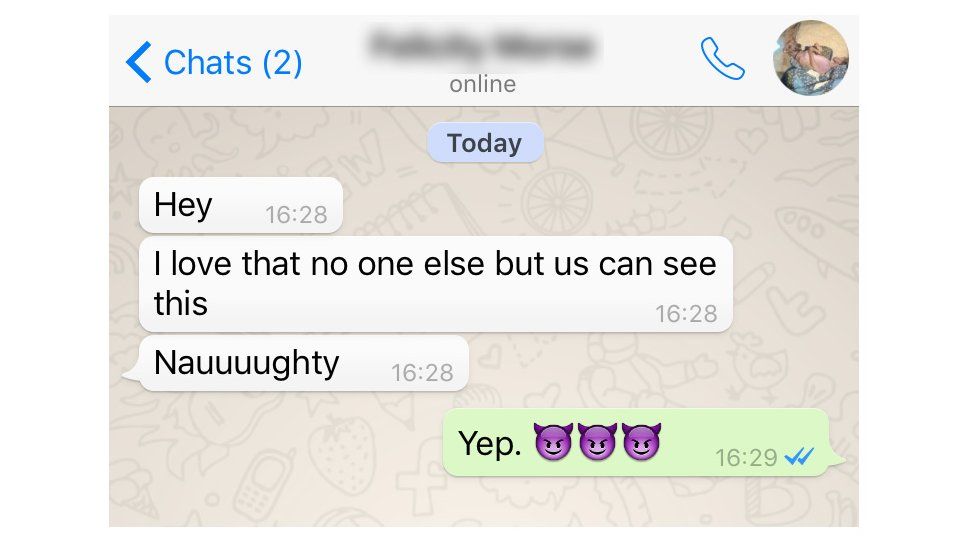 And we definitely want selfie filters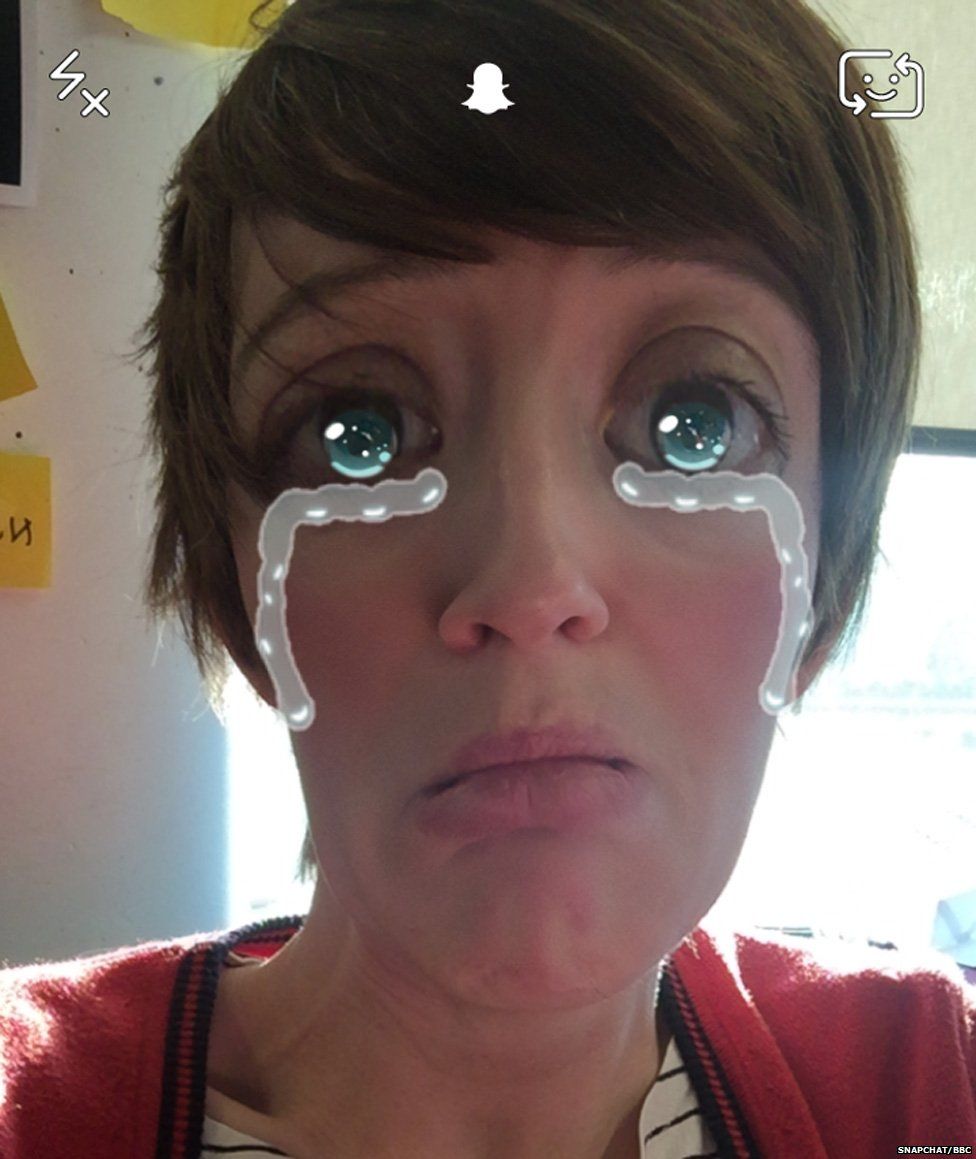 And if you can't beat your rivals...
Buy them. That's what Facebook did when Instagram began to really take off. Mark Zuckerberg realised photos were the bread and butter of his platform - but that users wanted a new, more fun way of improving images. Instagram's simplicity and hallmark filters were the perfect fit.
In fairness, Twitter has tried similar by acquiring rivals such as live-streaming app Periscope.
However, Instagram is now a regular part of its 400 million users' daily lives, Periscope is fun but has yet to become an everyday tool of communication.
But broadly Facebook remains the social media megastructure - largely because it has constantly evolved.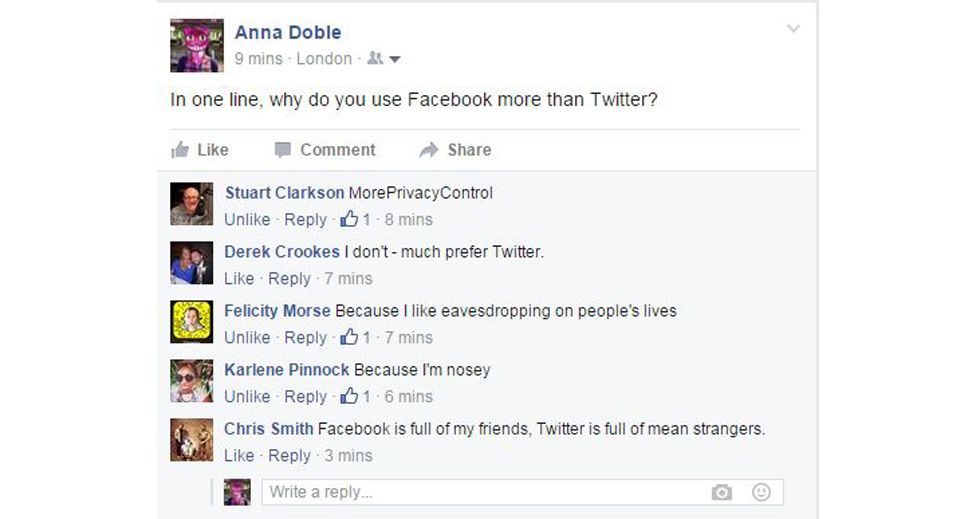 It has ignored moans about change from its users, which is why the Facebook profile you look at today is very different from five years ago. You just don't notice anymore as you upload and watch numerous videos and message your friends.
Which is the strategy Twitter CEO Jack Dorsey is clearly now channelling.
After the disappointing figures and about the timeline changes, he said: "We saw some really promising growth with the test of the timeline that we just announced.
"We're really excited about this because it does improve the experience fundamentally."
And before we say "RIP Twitter" for real... there's just one place we need to post this article...
For more stories like this one you can now download the BBC Newsbeat app straight to your device. For iOS go here. For Android go here.