Meet Hijarbie, the hijab-wearing Barbie becoming a star on Instagram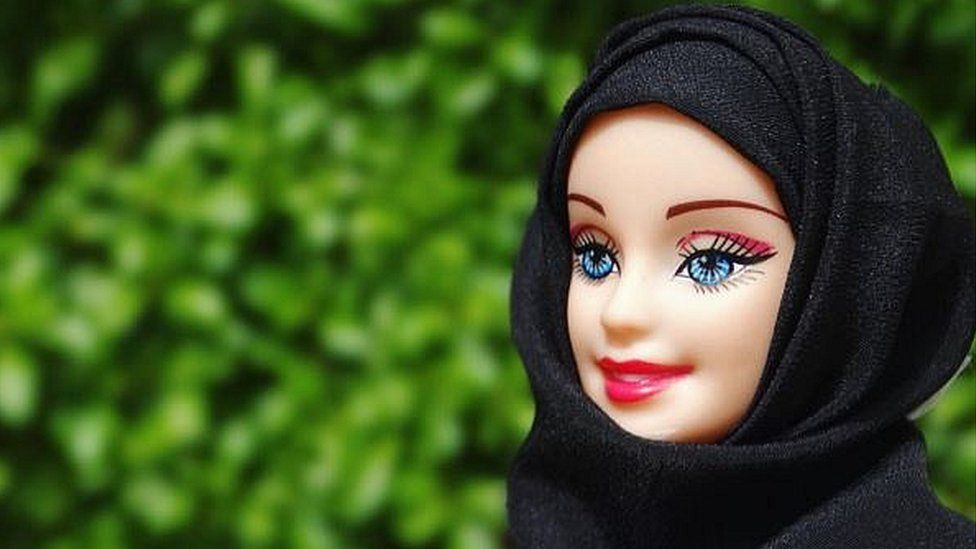 A hijab-wearing Barbie has become a star on Instagram.
The iconic doll has been given a makeover by a Nigerian Muslim blogger and medical scientist, Haneefah Adam.
She started posting photos of "Hijarbie" two months ago.
Haneefah told Mic the idea came when she got thinking about "how I'd actually like to see a doll dressed up like I would have - covered up".
Haneefah makes the mini hijabs and dresses herself.
The 24-year-old says she is working on making hijarbies available for sale soon.
Haneefah says she'd like to dress up a black doll but she couldn't find different Barbie types in Nigeria.
Last month, toymaker Mattel announced it was adding new body shapes and skin tones to the Barbie range.
Haneefah says she hopes she can inspire girls who wear hijabs.
"This is about having an alternative and creating an awareness of having toys that adopt your religion and culture and in your own likeness, which at the end of the day, leads to an improvement in self-esteem."
For more stories like this one you can now download the BBC Newsbeat app straight to your device. For iOS go here. For Android go here.