Professor Green uncovers hidden homelessness for BBC Three documentary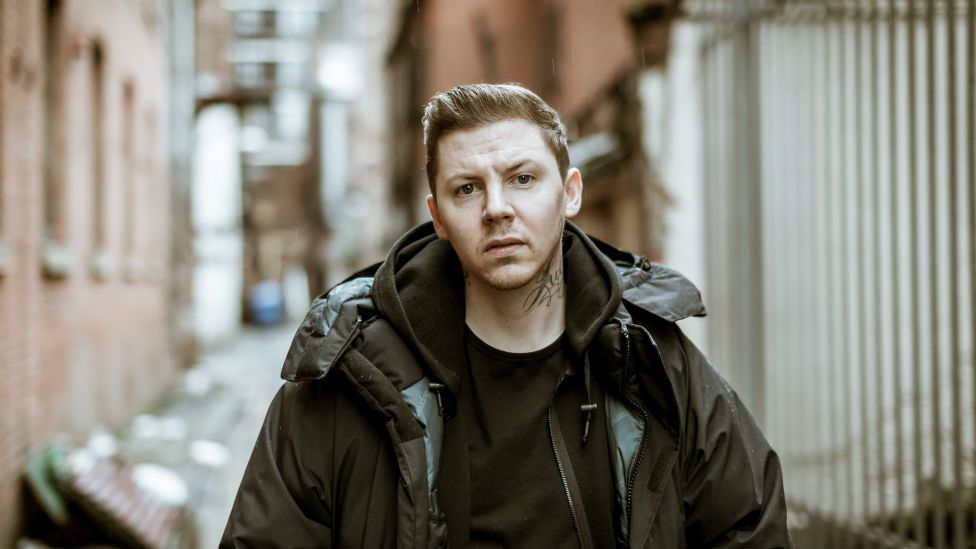 Professor Green has filmed a documentary on homelessness and says it's made him realise just how tough life is on the streets.
The BBC Three programme follows him as he meets people who sleep rough and the so-called "hidden homeless".
They're the people who are forced into hostels or sofa surfing because they don't have anywhere to live.
"Imagine having to sleep without any security. You can't shut your door and feel safe.
"You're out exposed to more than just the weather," he says.
"A lot of people end up on the street and then suffer mental health issues. People are groomed, there's prostitution, drugs.
"The people who are most vulnerable in our society and who need our help the most actually get it the least.
"All these people have faces and names and stories."
'Don't give money'
The idea for the documentary starts at a cash point in east London, when Professor Green - real name Stephen Manderson - hands his change to a homeless man.
Hearing a tutting coming from behind him in the queue, he turns round to see a smartly-suited young man shaking his head. The message? Don't give money to the homeless.
And the rapper says it got him thinking.
"People on the street are often not looked at as humans," he tells Newsbeat. "It was something I wanted to understand."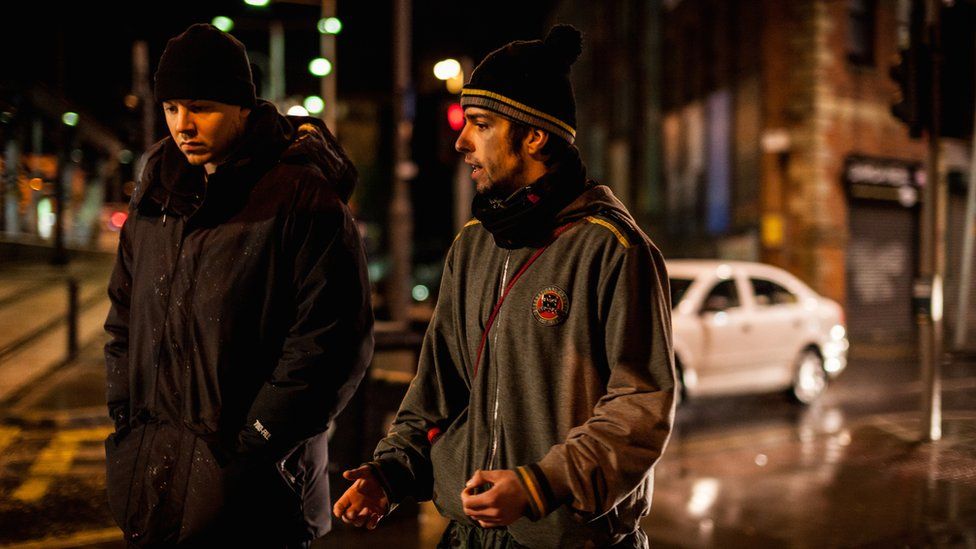 More than 50% of homeless people asking for help are aged under 25, according to research from the charity Homeless Link.
"They're constantly on the move to get what little help they can. Most of the help they do get doesn't come from the authorities, it comes from charities."
In Manchester, where rough sleeping has almost doubled in the past year, Pro Green spends the night with 21-year-old Luke.
Cycle of homelessness
He has been living on the streets on-and-off for the past five years, and was recently released from prison after handling stolen goods.
In Hackney, where Professor Green grew up, he meets 25-year-old Jerome, who grew up in care homes and has been sofa surfing ever since.
Jerome's example shows him how hard it is to break the cycle of homelessness without support from friends or family.
"You have to be incredibly motivated once you find yourself in that situation to get yourself out.
"It's actually very, very difficult for people who don't have the necessary support in their lives from other people, family or friends.
"We have to decide as a society how we want to help those people."
Professor Green: Hidden and Homeless is on BBC Three at 9pm on Tuesday night.
For more stories like this one you can now download the BBC Newsbeat app straight to your device. For iOS go here. For Android go here.