Radio 1 DJ Greg James starts his Gregathlon challenge for Sport Relief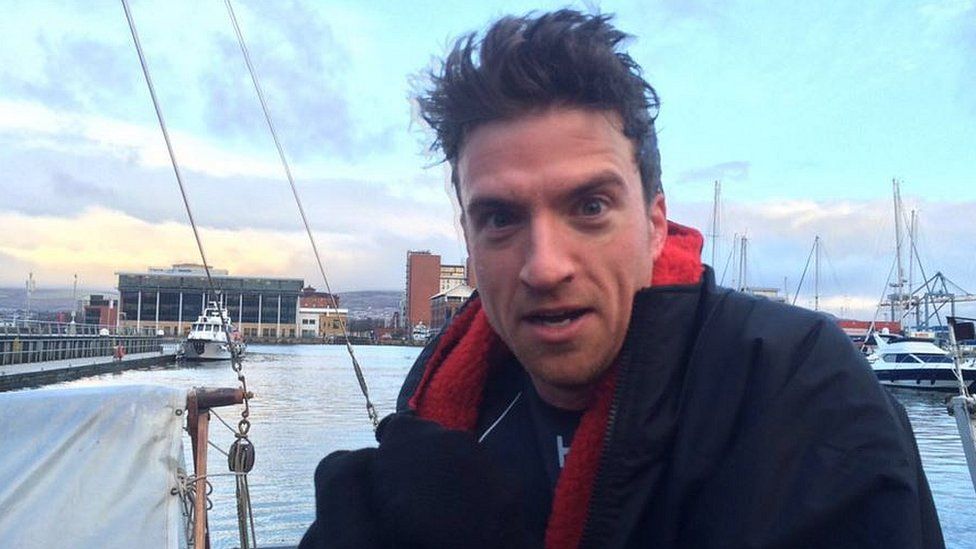 Greg James has started his mammoth Gregathlon challenge for Sport Relief.
The Radio 1 presenter is aiming to complete five triathlons over five days in five different UK cities - as well as present his daily afternoon show.
He kicked it off with an open water swim in Belfast during the Radio 1 Breakfast Show with Nick Grimshaw.
One special message he received was from Coldplay star Chris Martin.
"As your personal trainer, I feel it's important to tell you to eat these bananas," Chris jokingly advised.
"I want you to keep them in your trousers while you're swimming and cycling. Just when you feel peckish have a little nibble."
"It was really hard, I'm not going to flower it up, it was difficult and it was very cold," Greg said after his first swim.
"As I dangled my feet off the jetty I thought, 'I've got to do this, I've actually got to do this and you can't stop and you can't just chicken out.'"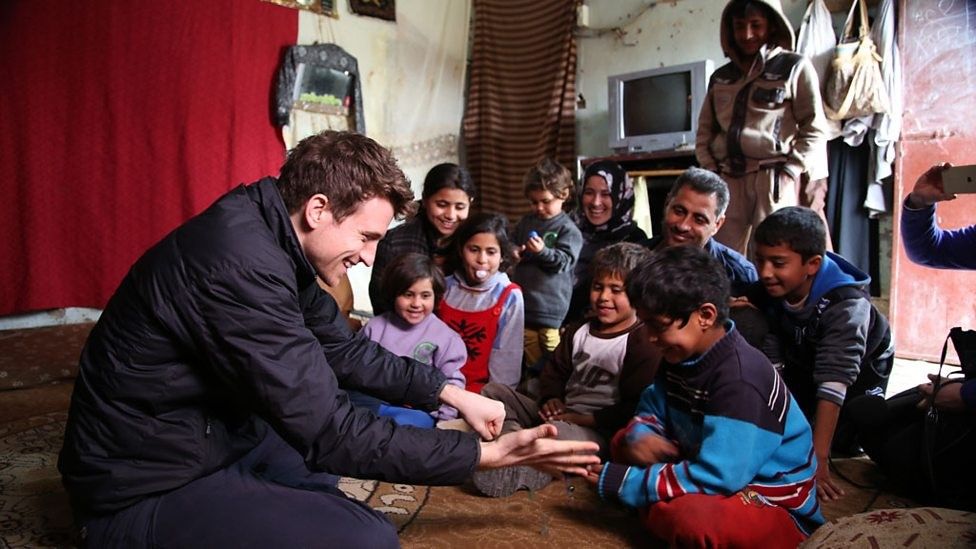 Greg said he'd be thinking about the Syrian refugee families he met during a recent trip to Jordan.
"They're constantly in my head really throughout this whole thing.
"I'm so focused on it and thinking about those people that I interviewed that have lost their whole lives essentially because of the [Syria] conflict."
After he's done his cycle and run in Belfast, Greg will travel on to Cardiff, Glasgow, Sheffield and Norwich over the next four days.
Earlier on, Greg revealed the water in Belfast Harbour Marina was a chilly 7.5C.
"As I walked down the steps today to this jetty, I saw a stretcher just waiting. I went, 'Oh my God, at least hide the stretcher from me so I don't see it on the way into the water!'
"I've trained very hard for it and I'm just so excited to get going."
For more stories like this one you can now download the BBC Newsbeat app straight to your device. For iOS go here. For Android go here.
Been inspired by Greg's attempt? You can learn how to get into triathlon by visiting the BBC's Get Inspired.