X Games biker and BMX star Dave Mirra dies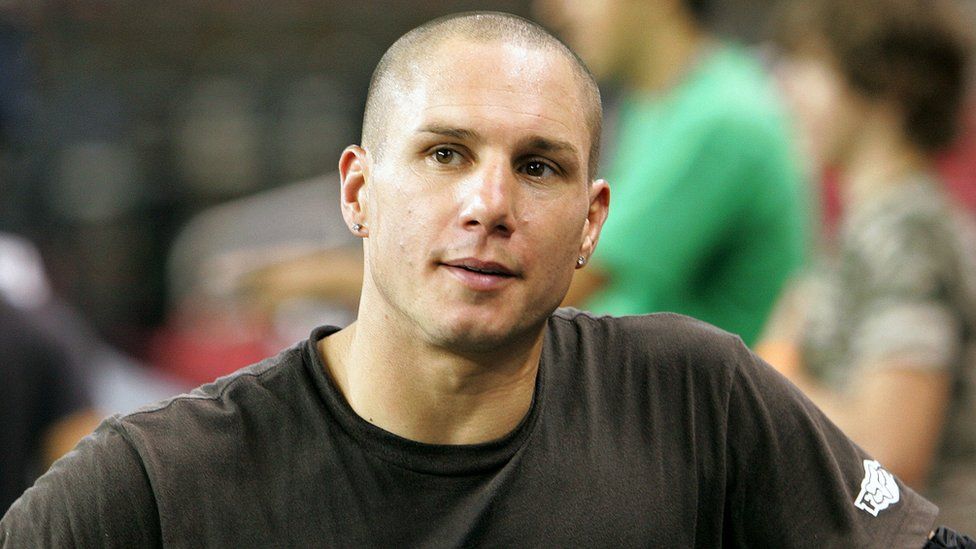 Police in the US say X Games biker Dave Mirra has died aged 41.
Officers in North Carolina say his body was found early on Thursday with an apparently self-inflicted gunshot wound.
Dave Mirra was a former BMX champion and one of the most decorated athletes in X Games history.
He won a medal every year from 1995 to 2008, picking up 14 golds. His one-time record of 24 career medals was only broken in 2013 by Bob Burnquist.
Only Shaun White has won more X Games gold medals than him.
He also hosted MTV's Real World/Road Rules Challenge and had two video games - Dave Mirra Freestyle BMX 1 and 2.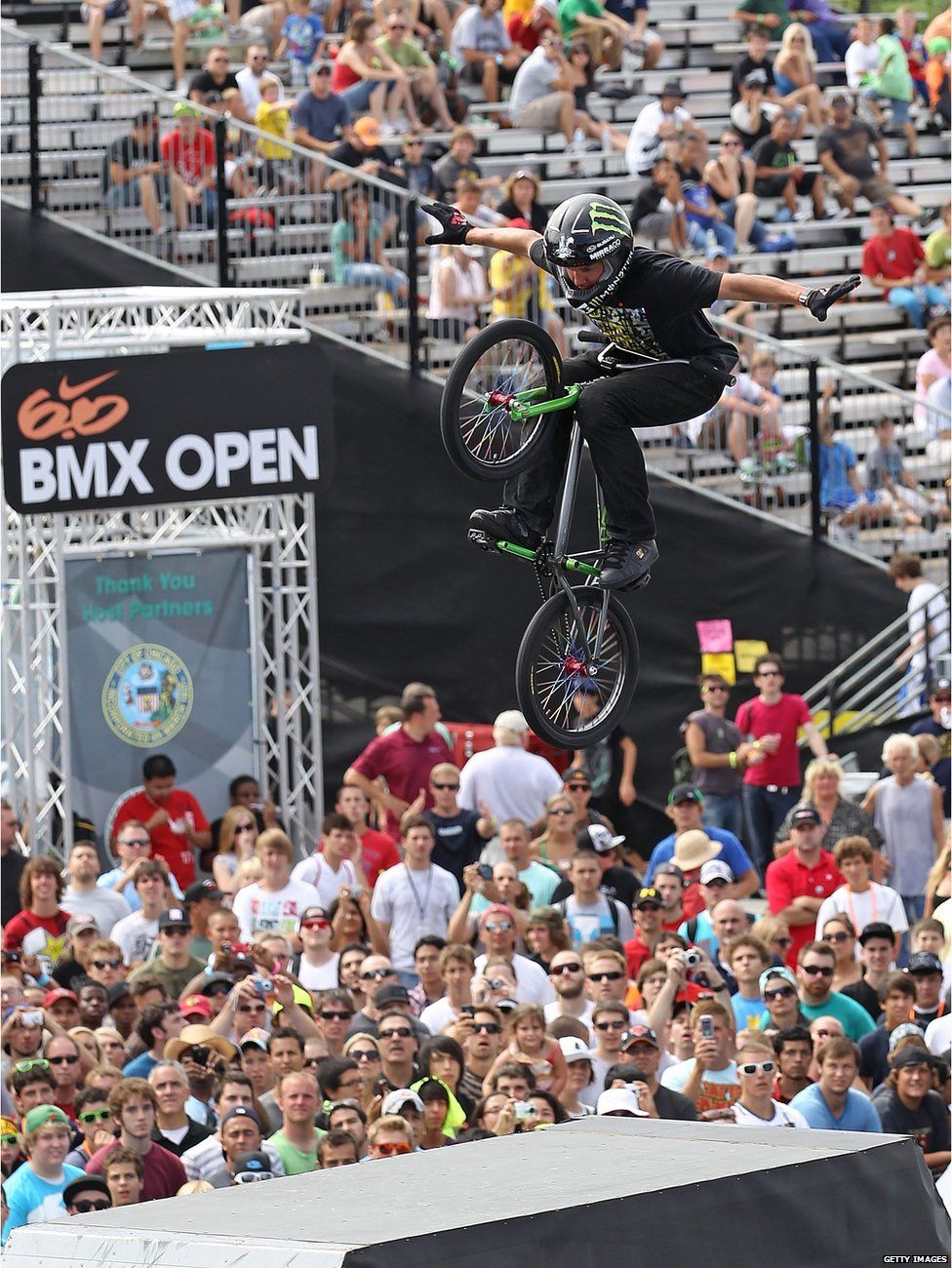 The BMX champion's achievements included landing the first double backflip in 2000 and a 360 no-handed backflip in 2009.
More recently he'd started competing in triathlons and qualified for the Ironman World Championship in Canada in 2014.
"Ironman competitions are an entirely different ballgame," he told Sports Illustrated.
"The level of competition is much higher, and there are way more athletes.
"It was extremely satisfying to look around and see what I consider the best athletes in the world as my competition."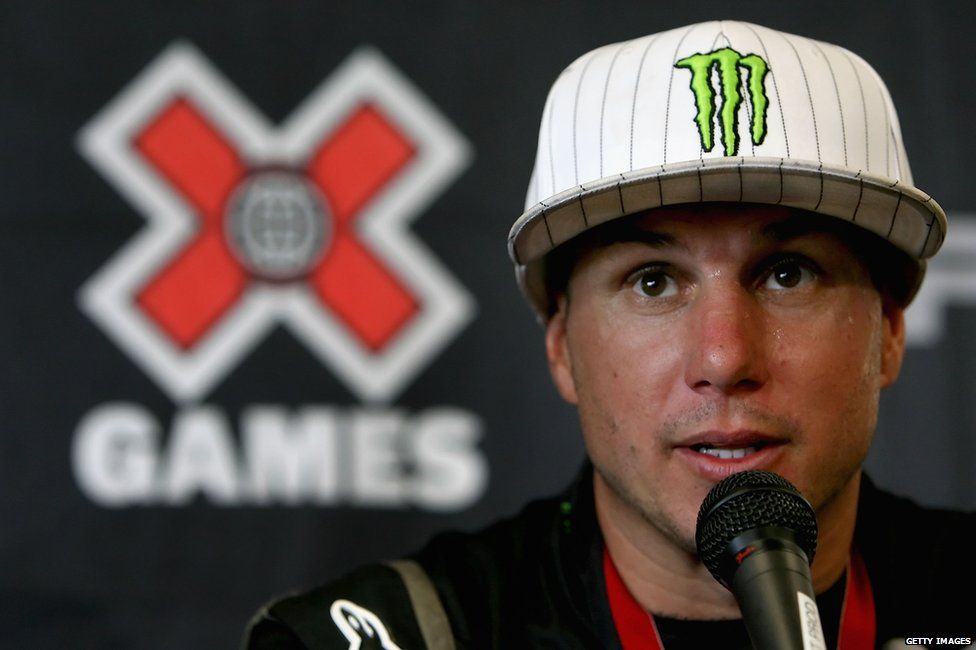 Authorities say they responded to an apparent suicide and discovered Dave Mirra's body in a truck.
They say he'd been visiting friends in the area.
Greenville Mayor Allen Thomas called Dave Mirra "a great friend and wonderful human being".
"We mourn the loss today of a great friend and wonderful human being who touched the lives of so many around the world with his gift," he said.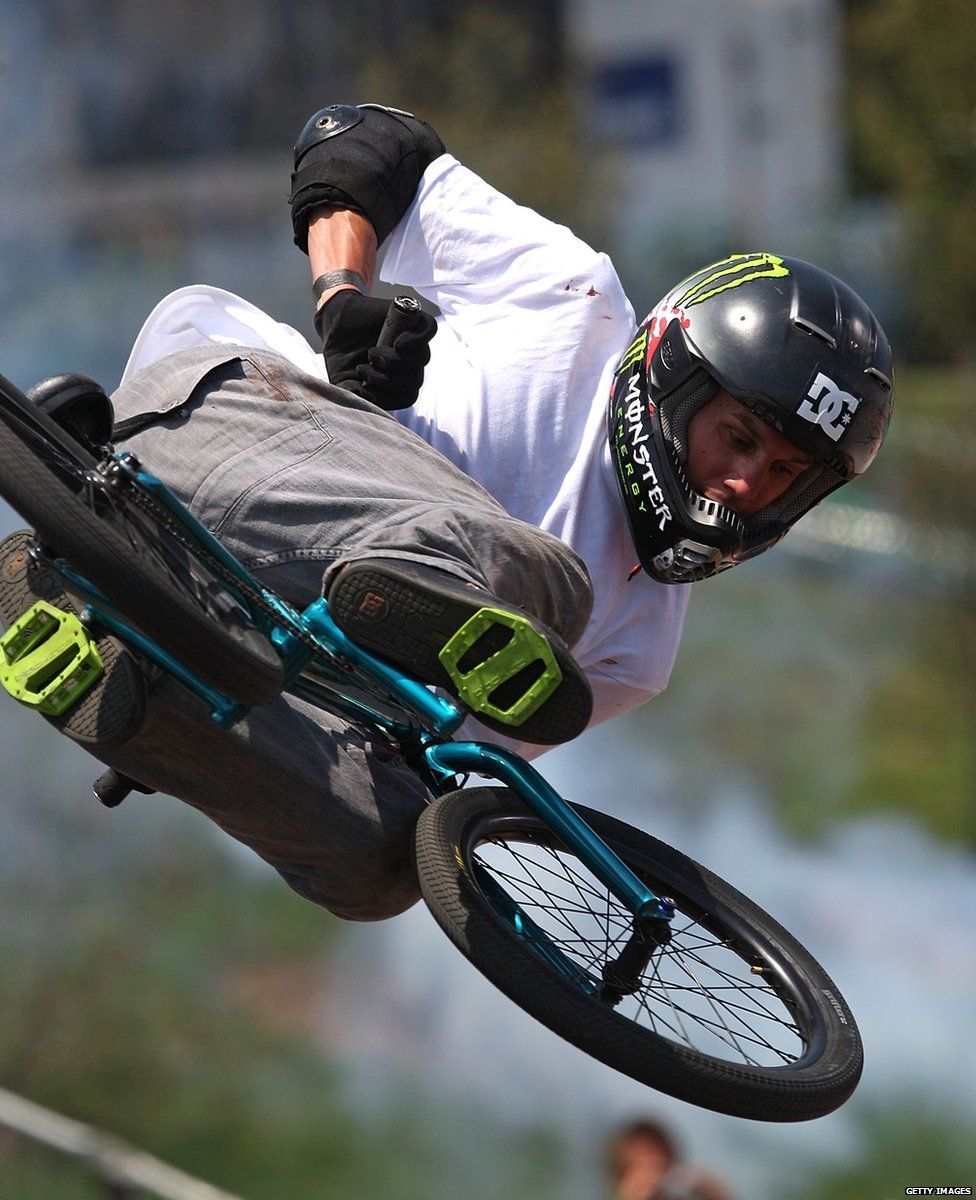 "He called Greenville, North Carolina home and was as humble a guy talking with kids on a street corner about bikes as he was in his element on the world stage.
"A young life with so much to offer was taken too soon."
British BMX star Shanaze Reade is among those who have paid tribute to him.
"He'd always be pushing the bar of BMX and he was just so way ahead of his time that every X Games he came out and won he did it with absolute style," she told Newsbeat.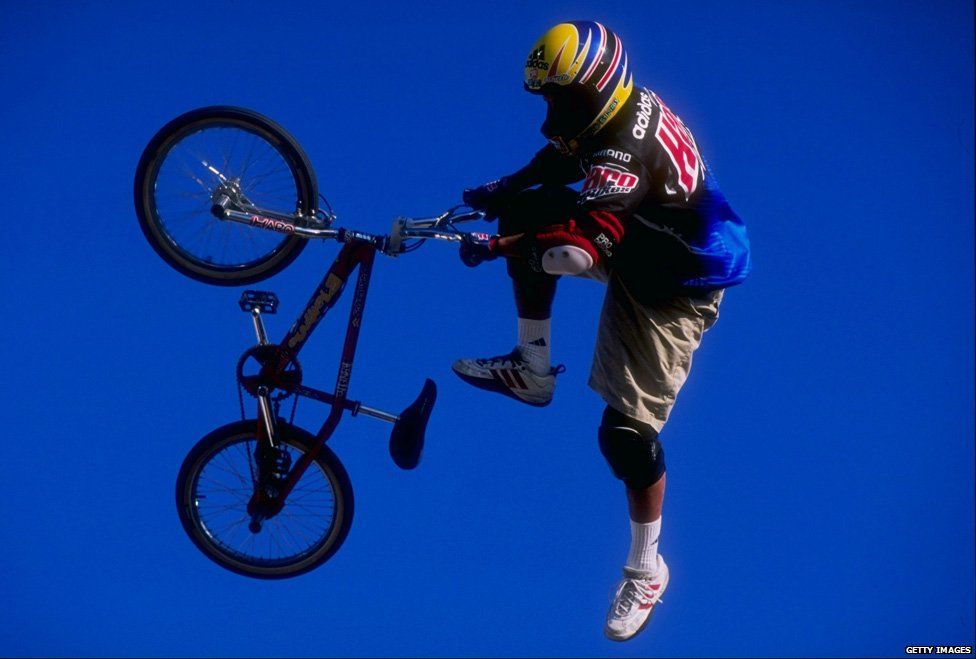 "He's been around for so many years that so many people know who he is - not even just in the sport of BMX but on the outside he's become a household name all around the world.
"I think the news is going to hit a lot of people quite hard today."
US track and field athlete, Olympian Coby Miller wrote on the BBC News Facebook page: "This is really sad! You never know what a person may be going through. Guess we'll never know what drives a person to this point to take their own life. Sending prayers and condolences to his family. It was great watching you compete. R.I.P"
Professional skateboarder Tony Hawk also remembered Dave.
Fellow BMX champion TJ Lavin shared a photo of him on Instagram.
Dave Mirra and his wife, Lauren, had two daughters - Mackenzie and Madison.
Hours before his death, he posted a photo of himself and Lauren on Instagram.
He sent his last tweet in December saying how sad he was to hear about the death of Stone Temple Pilots singer Scott Weiland.
For more stories like this one you can now download the BBC Newsbeat app straight to your device. For iOS go here. For Android go here.