Search to find dog with short spine a new home in America goes viral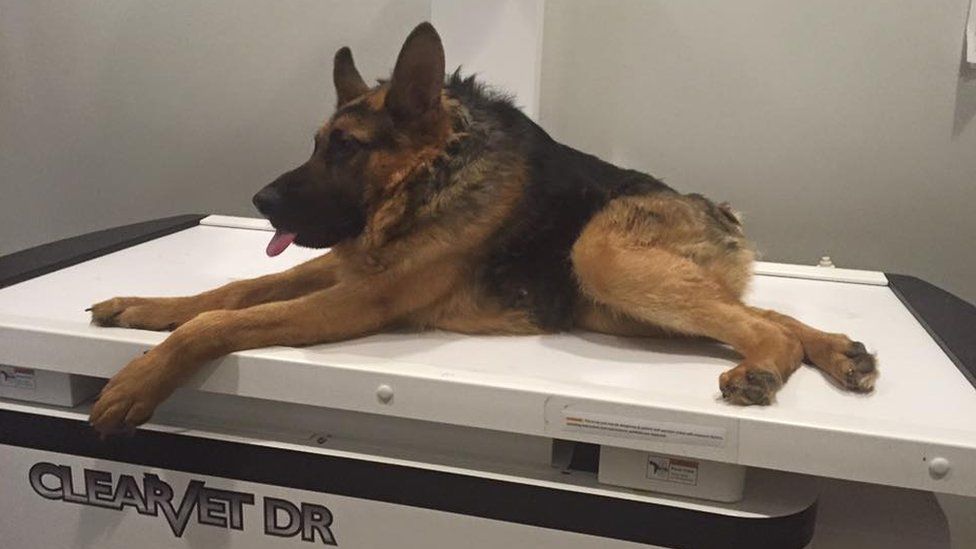 An attempt by an animal shelter in America to find a dog a new home has gone viral.
Quasimodo is one of 13 dogs in the world to have short spine syndrome, which is severe shortening of the spine due to compression of the vertebrae.
The German shepherd was found in the US state of Kentucky after being picked up as a stray in December.
He was then taken in by Secondhand Hounds in Eden Prairie, Minnesota, who are trying to find him a new home.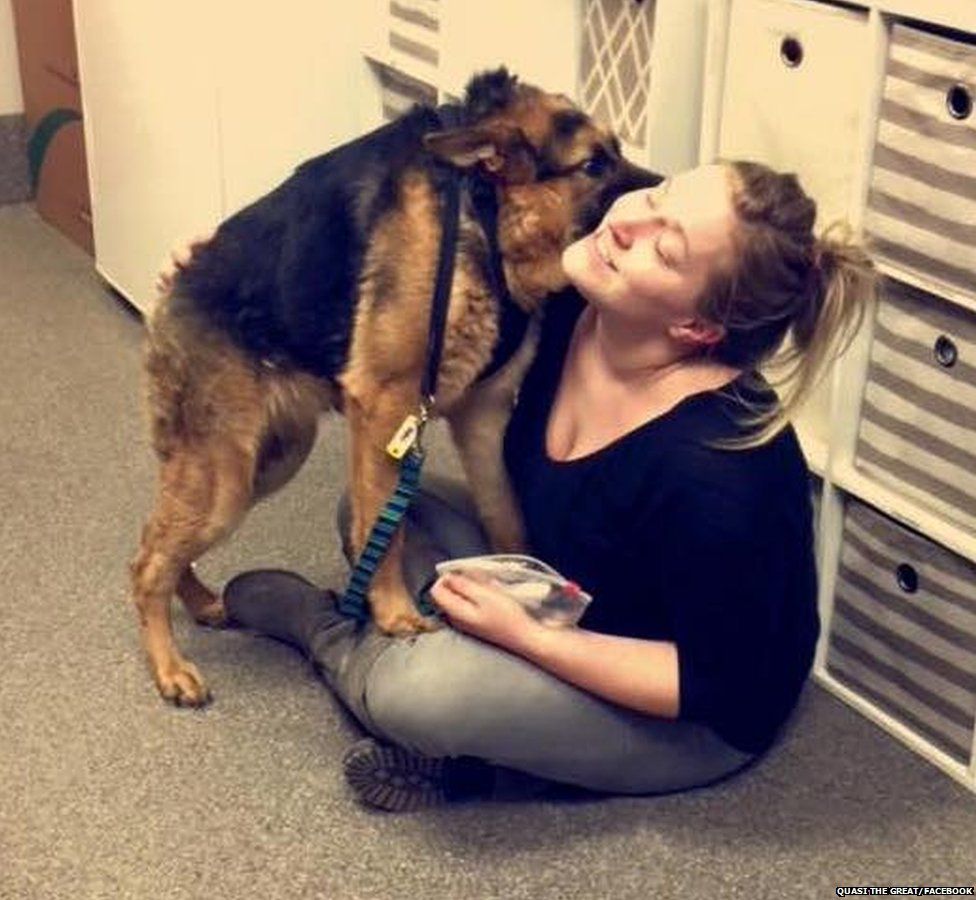 The centre says Quasimodo had surgery on his tail, neck and genitals on Monday and he's also been neutered.
The organisation looking after him says he can walk and run like other dogs and doesn't appear to be in any pain because of his missing vertebrae.
Quasimodo is also part of a study at University of California, Davis, to find out what causes short spine syndrome.
Animal control services in Kentucky, where he was picked up, say they think he was outside in the middle of winter for five days before being found.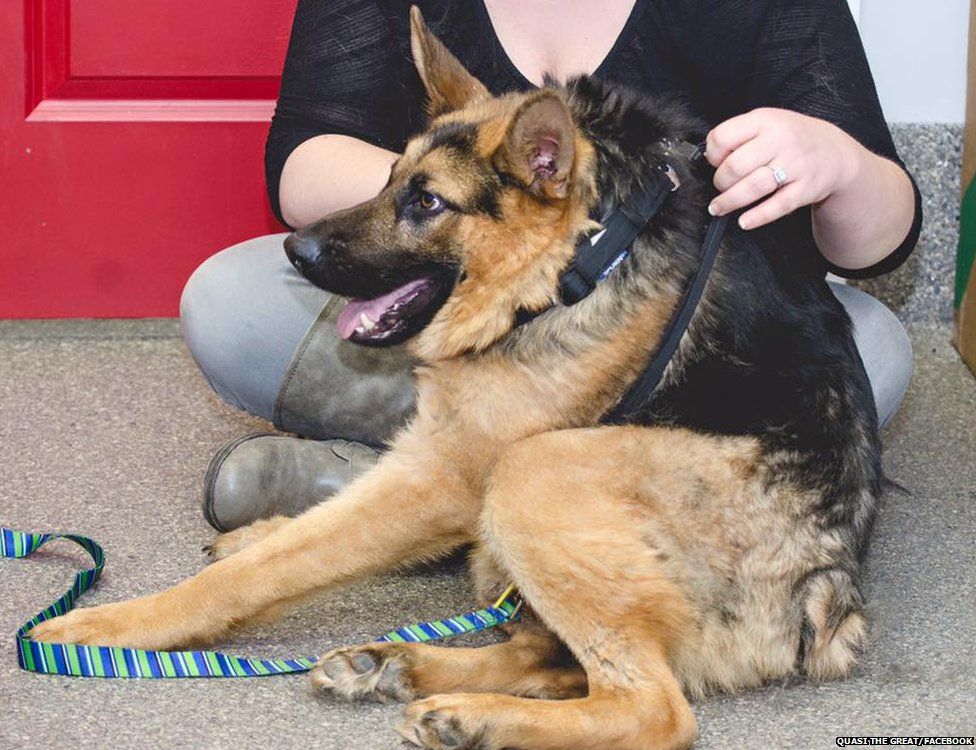 He was discovered with an open wound, probably caused by an embedded collar, which went all the way around his neck.
Sara Anderson, from Secondhand Hounds, told ABC News that Quasimodo has nothing wrong with him.
"He's just a little different than 'normal' dogs," she said.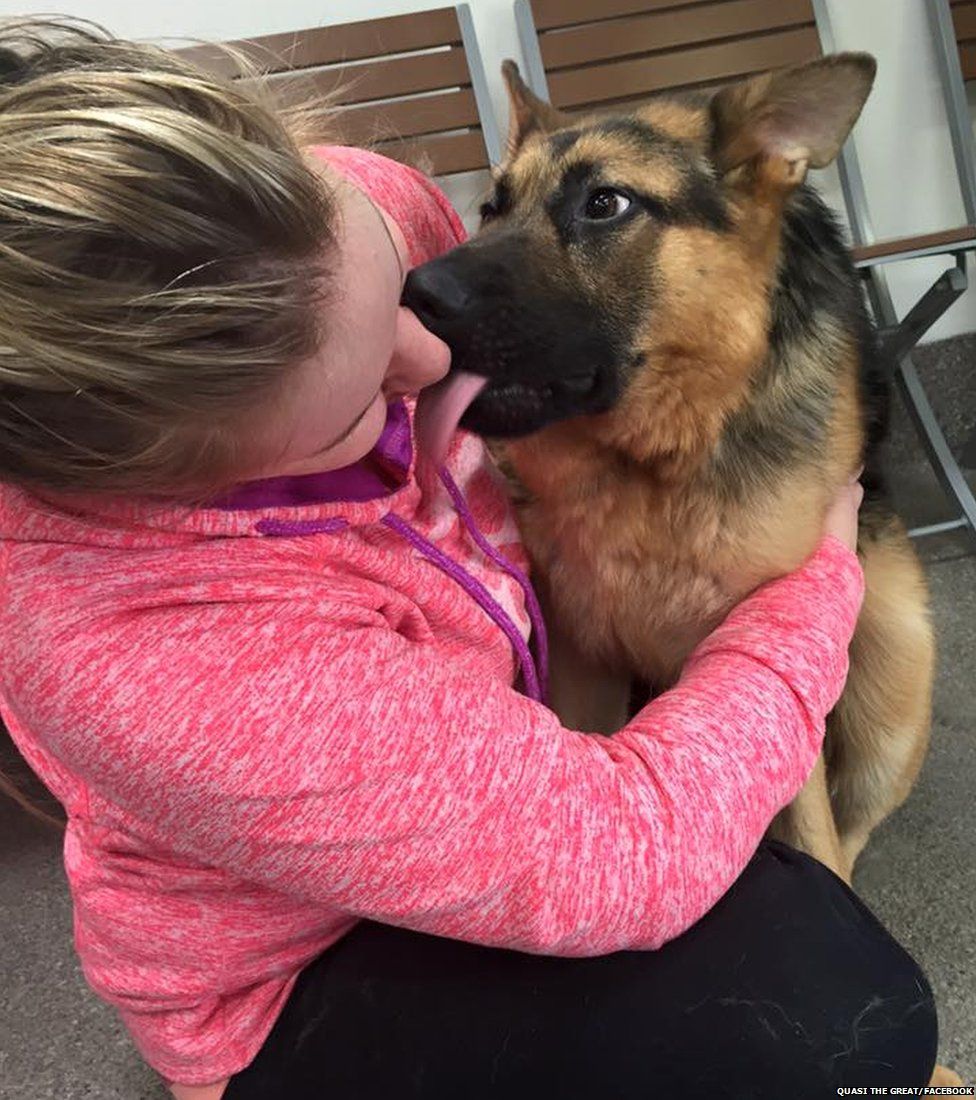 "His body is compressed because of his condition [short spine syndrome], so all of his organs are crammed in his belly.
"I want to bring awareness to special needs pets. Just because they're not 'normal' doesn't mean that they're not special...that they're not worth it.
"Special needs just mean that they're a special pet."
Quasimodo's Facebook page now has nearly 50,000 likes.
He'll be re-homed after he has recovered from his surgery and is healthy.
For more stories like this one you can now download the BBC Newsbeat app straight to your device. For iOS go here. For Android go here.