Fantastic Beasts and Where to Find Them: New peek behind the scenes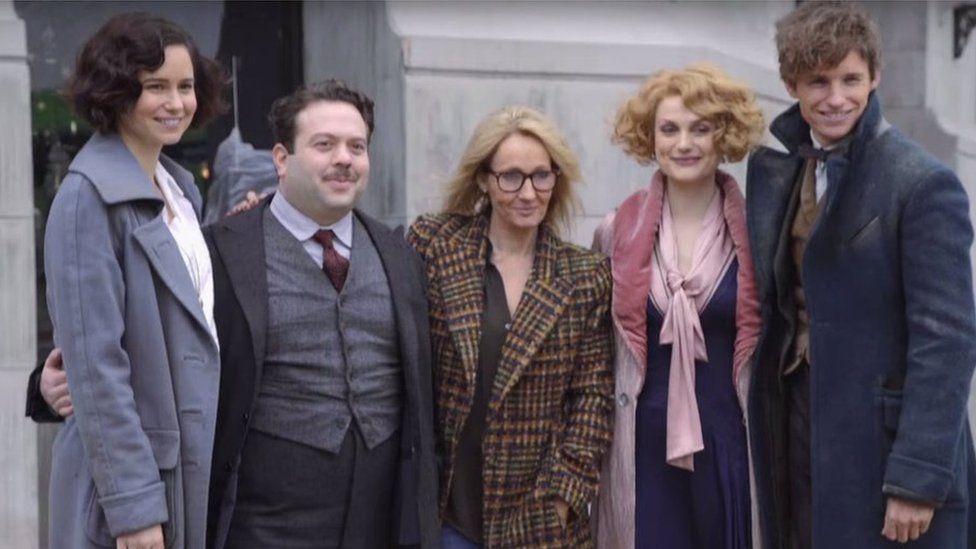 There's new behind-the-scenes footage of Fantastic Beasts and Where to Find Them.
The video was shown this weekend at A Celebration of Harry Potter 2016, a fan event at Universal Studios Orlando's Wizarding World of Harry Potter.
It shows the set, the streets of a 1926 New York, which is home to a magical universe in the Potter spin-off.
It's here where Newt Scamander, played by Eddie Redmayne, and a suitcase of creatures "cause chaos".
The clip also shows JK Rowling exploring the set as well as Eddie and the three other main characters talking about their roles.
This includes Katherine Waterston, who plays Porpentina (Tina) Goldstien and Alison Sudol - who plays Tina's sister Queenie Goldstien - discussing their characters' "very deep bond".
There's also a first glimpse of Dan Fogler in his role as Jacob Kowalski, the only member of the four central characters who isn't from a magical background.
Traditionally in the world of Harry Potter he'd be known as a muggle but the film's producer David Heyman explains Jacob is referred to as a "no-maj" in Fantastic Beasts.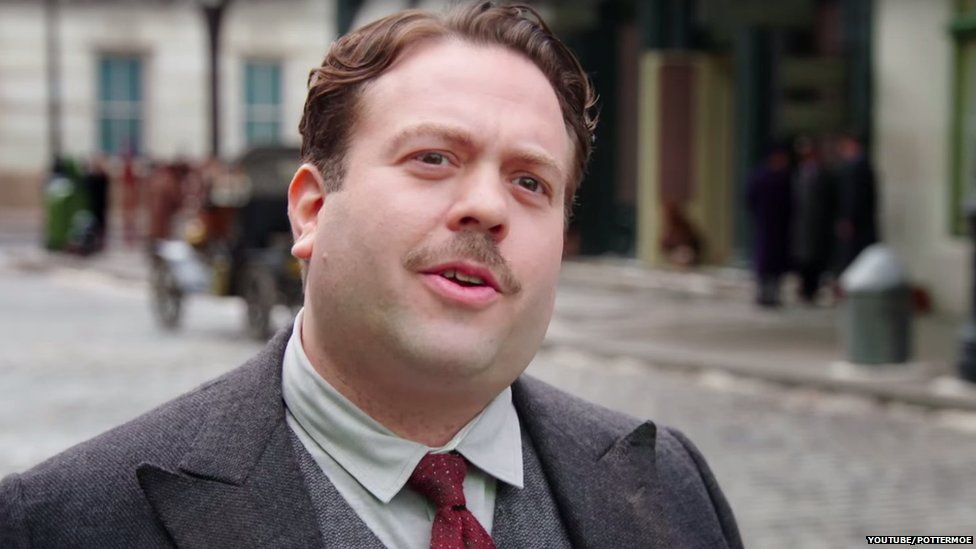 Oh and there's also a blink-and-you'll-miss-it tease of Colin Farrell dressed as Graves, the right-hand man of the American wizarding world's president.
Fantastic Beasts and Where to Find Them, which is the first in a trilogy, is set for release on 18 November.
It's being directed by David Yates, who was also in charge of the final four Harry Potter films.
The clip was revealed the day after JK Rowling announced the names and locations of several magical schools around the world, including Ilvermorny in North America.
For more stories like this one you can now download the BBC Newsbeat app straight to your device. For iPhone go here. For Android go here.