Matthew Perry 'out of it' during three years of Friends filming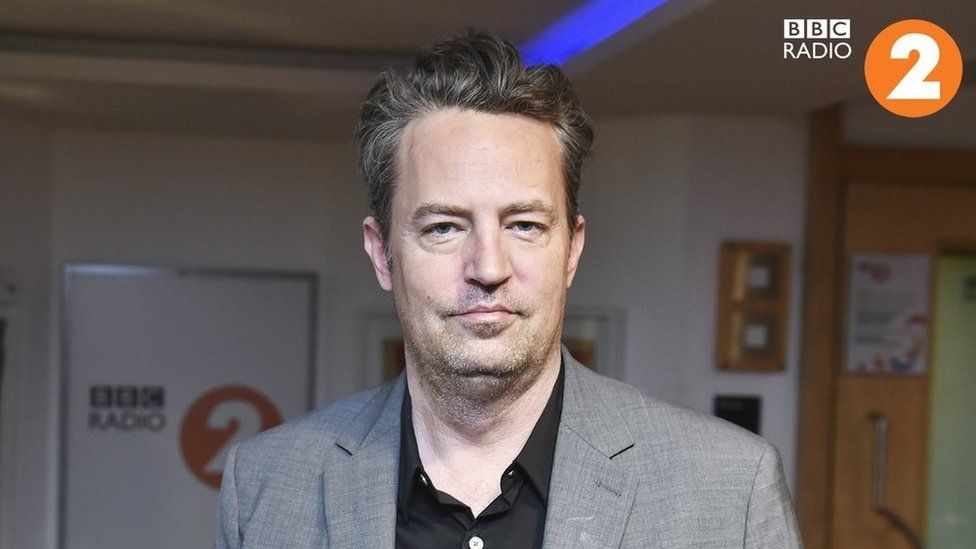 Matthew Perry can't remember three years of filming during Friends, because of drink and drugs.
The actor, 46, said he was often "a little bit out of it" after being asked to name his least favourite Friends episode.
He was chatting to Chris Evans on the Radio 2 Breakfast Show.
His bouts of addiction began during his time on the show and he was treated in rehab several times.
Perry played the awkward, sarcastic and funny friend that we all remember as Chandler Bing.
The character was famous for one-liners: "Hi, I'm Chandler, I make jokes when I'm uncomfortable" and "I'm not great at advice, can I interest you in a sarcastic comment?"
But it appears Perry can't actually remember some of Chandler's funniest moments.
He said his least favourite episode would lie "somewhere between season three and six".
You know what that means?
It means episodes like The One With Chandler's Work Laugh, The One With Ross's Wedding [the second one] and The One Where Chandler Can't Remember Which Sister ironically can't be remembered by Matthew either, probably.
Perry, who is now addiction free, is in London starring in a new West End show, The End Of Longing.
Earlier this month there was a lot of excitement about a Friends reunion, but there's still no confirmation that Perry will take part.
However, he told Evans that he would never rule it out.
Sometimes when you do a reunion it's terrible
"I don't know what the price would be but I think the actors would actually be open to it... I do.
"I think we would be open to doing something, some kind of TV special. I don't know about a movie," he said.
"It's kind of tough because we've ended on such a high note that we don't want to ruin it, so we'd want to be really careful.
"Sometimes when you do a reunion it's terrible, and it sort of ruins the memory of the good show that you've done before."
Don't worry Matthew, you can always buy the box set.
For more stories like this one you can now download the BBC Newsbeat app straight to your device. For iPhone go here. For Android go here.