Spice Girls reunion will happen without Victoria Beckham, says Geri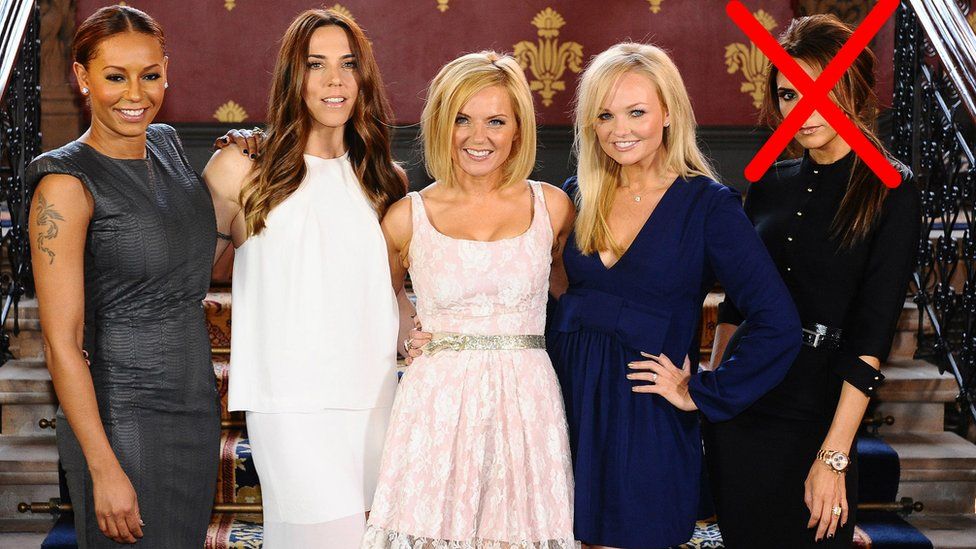 After months of speculation about a Spice Girls reunion, Geri Horner says it will just be "the four of us".
But Ginger Spice did admit that there's nothing "definite or concrete" but "when it's definite we'll announce it together".
Victoria Beckham has said in the past that she has no plans to reunite with Baby, Scary, Ginger and Sporty.
"Sometimes you've got to know when it's time to leave the party," she told Vanity Fair magazine last year.
"Doing the Olympics was an incredible honour. I was so proud to do it. That was a perfect time to say, 'That's great. Thank you to everybody, but no more.'"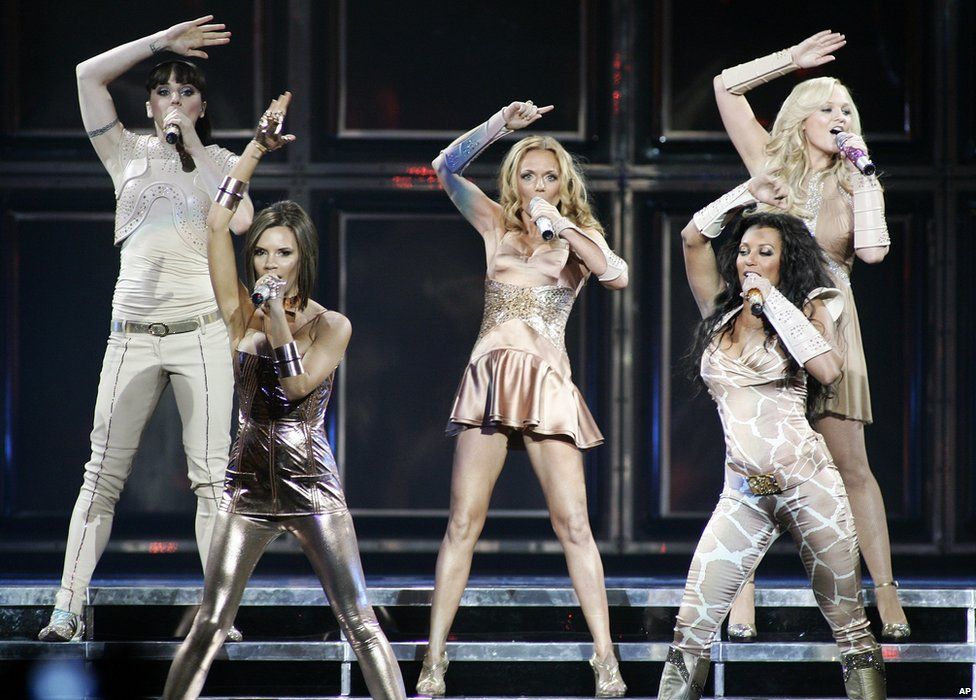 The five girls reunited in 2012 to take part in the closing ceremony of the London 2012 Olympic Games.
It's the most viewed video on the official Olympics YouTube channel.
Mel B recently told Newsbeat they were "definitely looking to do something to celebrate" the 20th anniversary of Girl Power.
Their first album Spice came out in 1996 as did Wannabe, Say You'll Be There and 2 Become 1.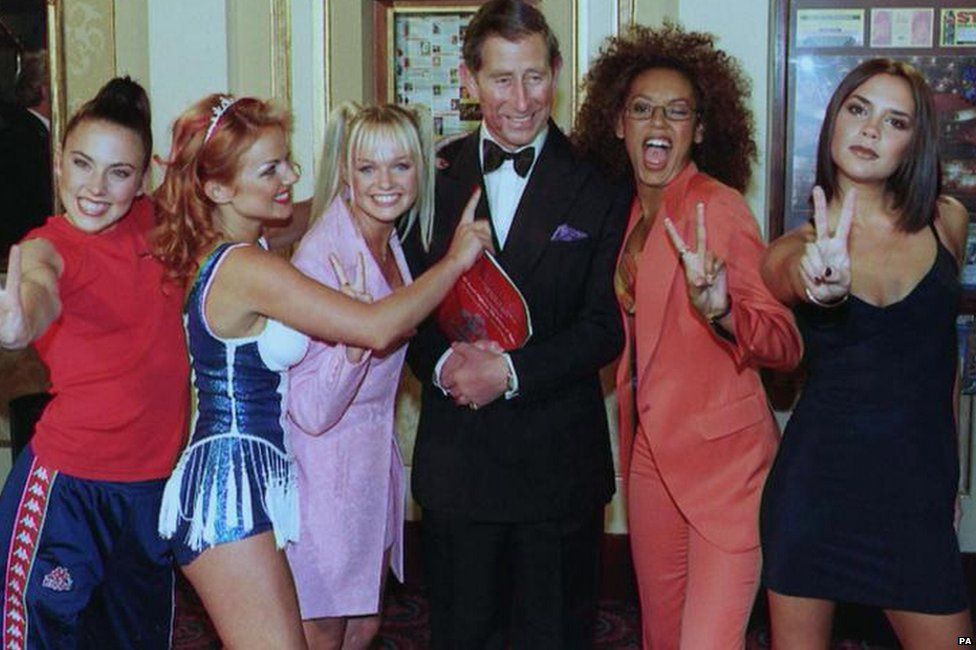 Geri joked on Chris Evans' Radio 2 Breakfast Show that they would ask Adele to replace Victoria Beckham after she sang Wannabe for James Corden's Car Pool Karaoke.
For more stories like this one you can now download the BBC Newsbeat app straight to your device. For iPhone go here. For Android go here.