McDonald's investigates 'worm' found in chicken nugget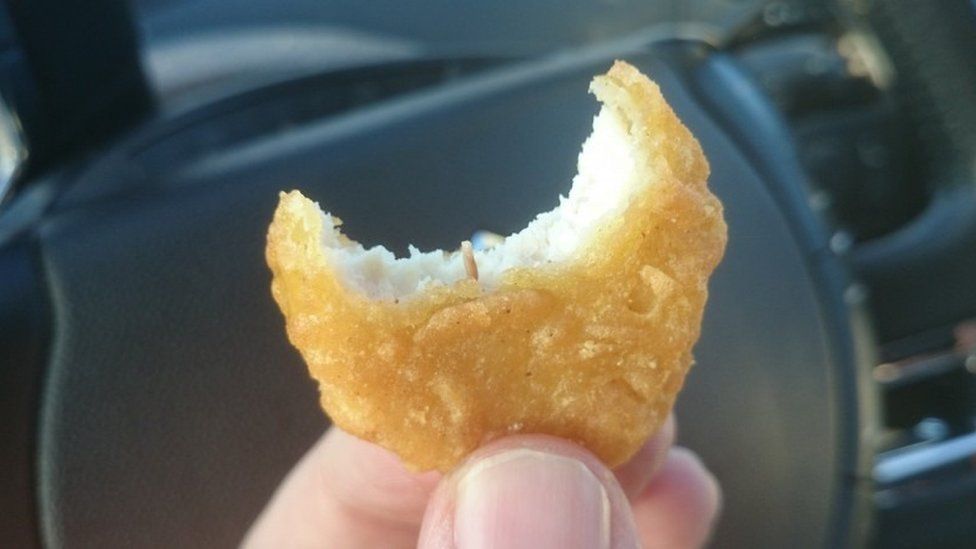 Nikki Sanders says she was shocked to find what looked like a worm in her daughter's Happy Meal.
She had decided to finish four-year-old Emily's food after the young girl had said she didn't want any more.
But after taking a bite of a chicken nugget she claims she looked down to see something strange in the centre and spat it back into the bag.
Neil Sanders, Emily's dad, then took a picture as evidence and went back into the store in Tamworth, Staffordshire.
Nugget investigation
He claims the manager wrapped it in tissue, and said he would send it off to head office, for testing.
A spokesperson for McDonald's has confirmed they are now investigating.
In a statement the fast food chain said: "We are sorry for Mr Sanders' experience when visiting our restaurant.
It was absolutely revolting
"Food safety is our highest priority and both our restaurants and our suppliers place great emphasis on quality control and follow rigorous standards in order to avoid imperfections in our products."
"We have launched an investigation following the reporting of this incident, and the object will be sent to a specialist for identification."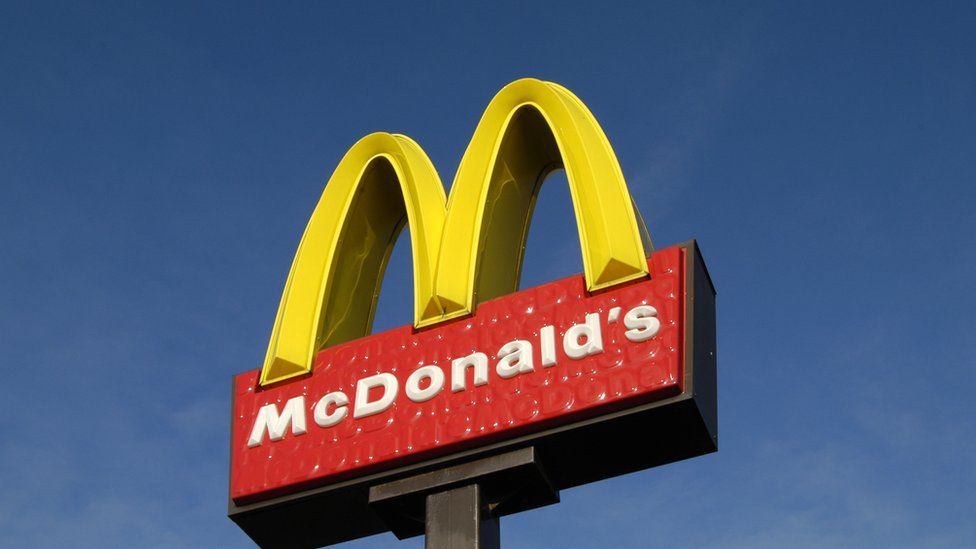 Neil said that the family were "so lucky that Emily didn't want to eat any more than a few fries.
"It was absolutely revolting. I don't want a voucher or a refund - I want to know how this happened and make sure it doesn't again.
"Needless to say we'll never go back there again. It's put us off all processed meat for good now."
McDonald's says it will be in touch with the family once its investigation is complete.
For more stories like this one you can now download the BBC Newsbeat app straight to your device. For iOS go here. For Android go here.