Ricky Gervais rewards a South African dog for 'fantastic work'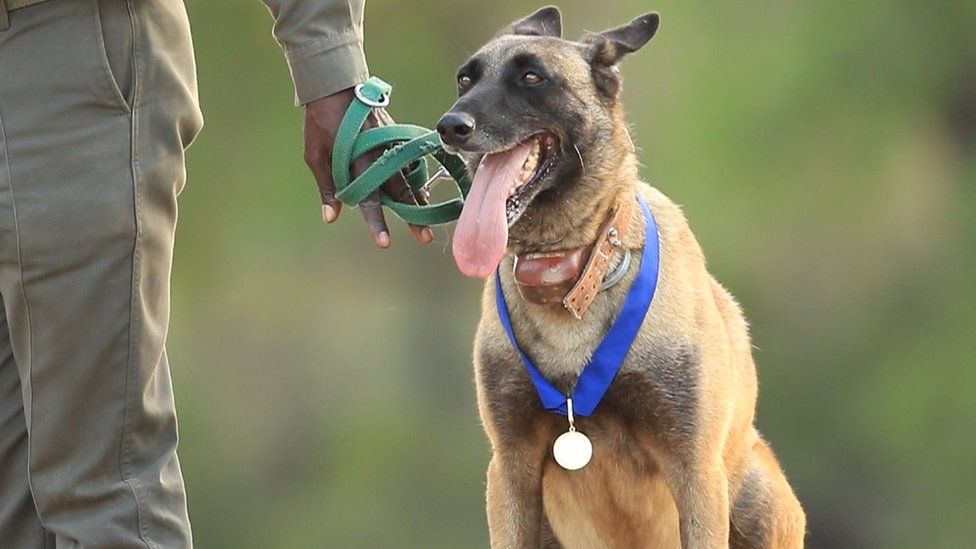 Most dogs want a bone but Ricky Gervais has given this one a medal for being one of the world's most successful poacher-hunters.
"Killer" has spent the past four years working in the fight to save the African Rhinoceros from extinction in South Africa.
The five-year-old's tracking skills have led to the arrest of a high number of hunters.
Now he's been rewarded by the People's Dispensary for Sick Animals (PDSA).
The charity has only ever given out 24 gold medals and Ricky says it's for Killer's "fantastic work".
The Belgian Malinois has helped in the arrest of 115 poachers at Kruger National Park.
Flown in by helicopter and working alongside his handler, Killer helps to track and capture armed poachers searching for the African Rhinoceros.
Rhinos are wonderful creatures that are being killed in their hundreds by these poachers
Rhinos are hunted and killed for their horns, which is prized in Asian countries.
Ricky Gervais, who campaigns against animal cruelty, said: "Killer does fantastic work in the Kruger National Park."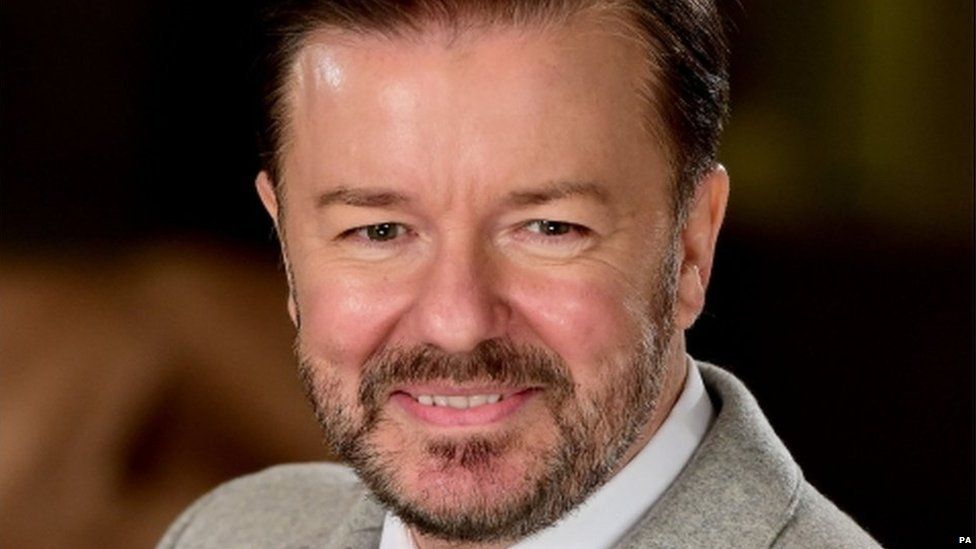 "He helped capture dozens of poachers in the last year alone, thanks to his amazing courage and dedication.
"He's making a huge contribution to rhino protection in South Africa."
Last year, the comedian spoke out on Twitter about extreme hunter Rebecca Francis.
For more stories like this one you can now download the BBC Newsbeat app straight to your device. For iOS go here. For Android go here.