Drummond Puddle Watch: Thousands watch livestream of puddle in Newcastle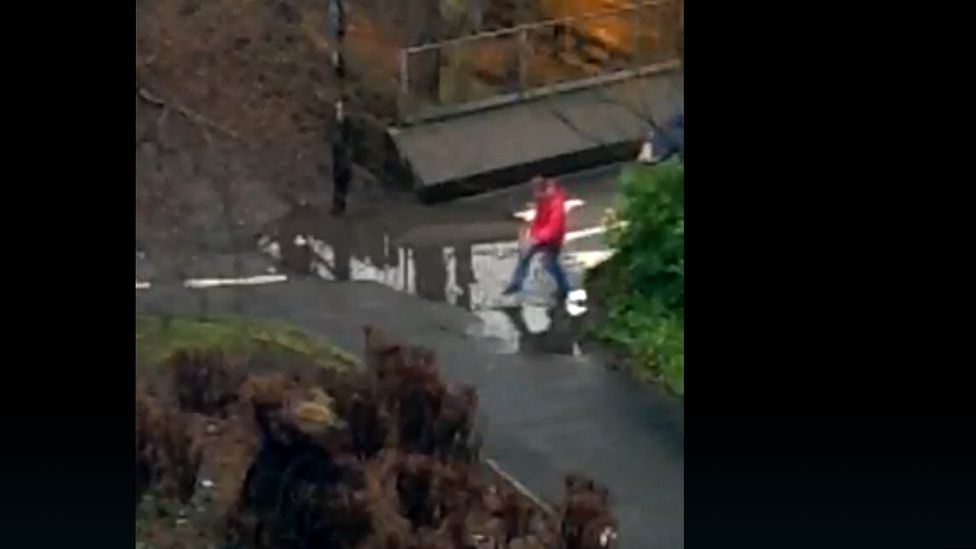 Thousands of people watched a live video stream of a puddle in Newcastle on Wednesday.
It was blocking a popular pathway in the city centre and a local man became fascinated by the different ways people tried to cross it.
Richard Rippon began streaming it on Periscope from a nearby office window.
"Some people are Jesus-walking across it," he told Newsbeat.
"Some people are running and jumping."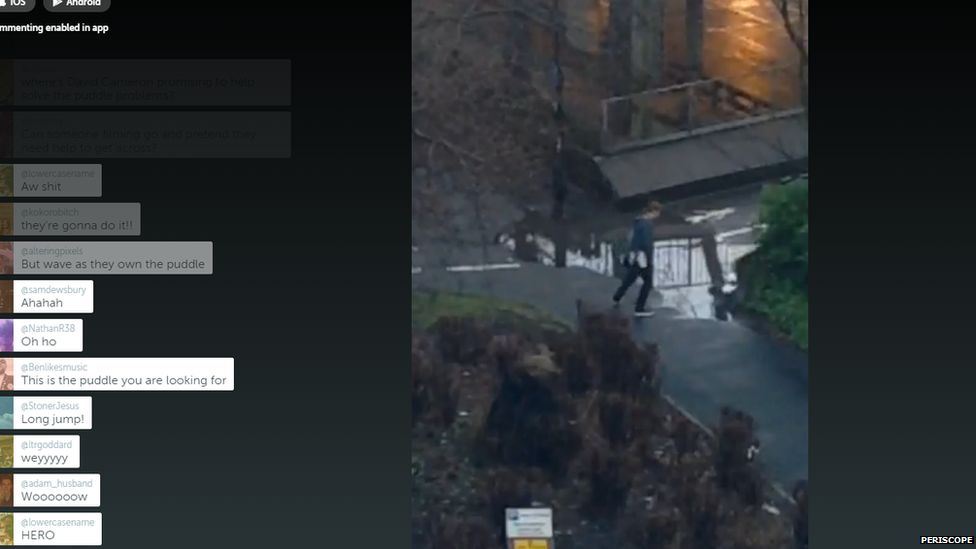 As it became a "spectator sport" in his own workplace, he decided to set up the live feed.
More than 20,000 people were soon watching and Periscope's counter appeared to be struggling with the volume of new viewers.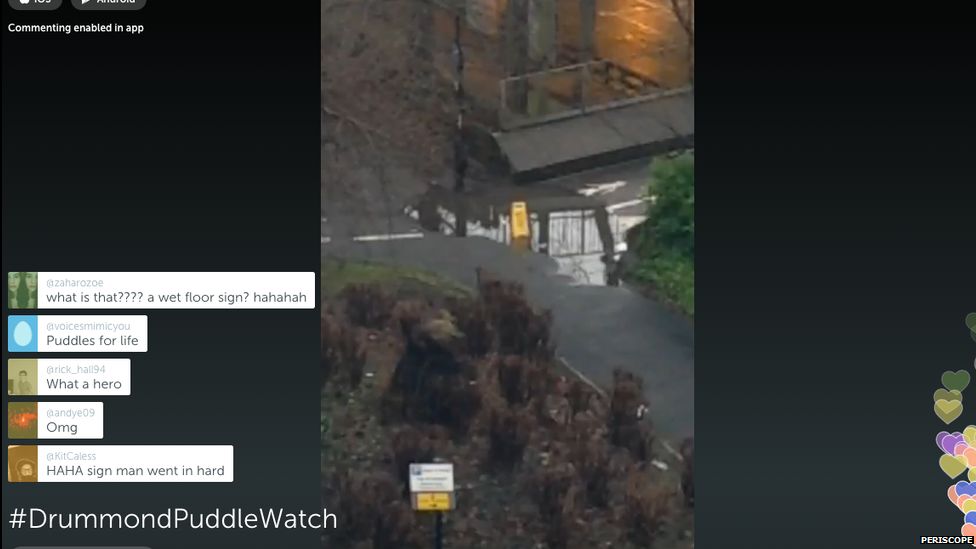 "We haven't had anyone fall in yet but there's still time," Rippon told us.
"The depth of the puddle varies. It's quite deceptive."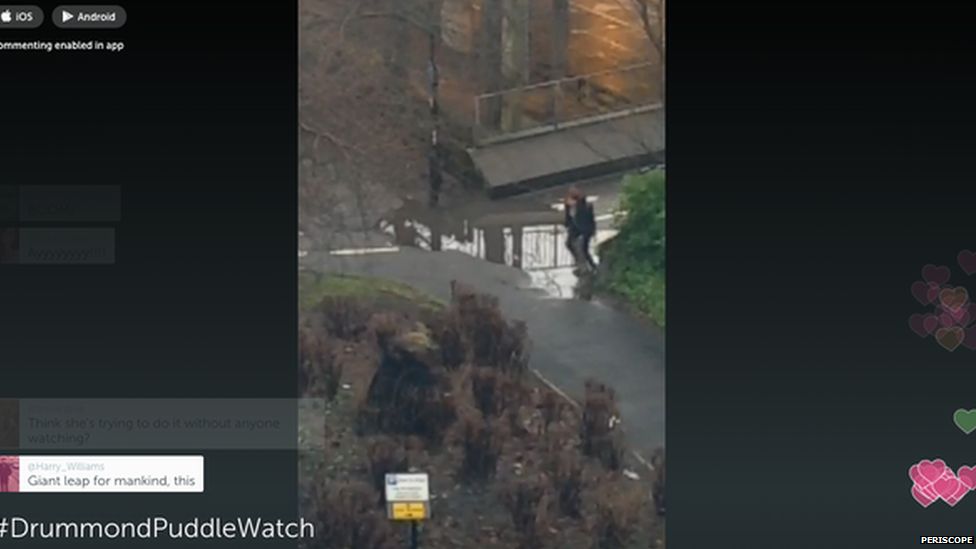 The puddle is on the way from Jesmond station to the centre of Newcastle "so quite a few people do pass through".
He explained: "There's a kind of British resilience to it. No one has turned back yet."
Rippon, who works in marketing, says the puddle live stream is not part of a campaign, but because he works on social media he has been using Periscope for a Christmas campaign.
Beth Hazon, managing director of Drummond, said they had been watching people try to cross the puddle for weeks.
"It's crazy, we watch it every single day," she said. "There's been so much rain in the past month that we've seen people try and navigate their way across the puddle as its quite a busy stretch.
"So we decided to stream it purely for our own amusement. I'd love to say there's some clever deep strategy but it is just genuinely hilarious."
The puddle has spread joy across Twitter.
One man even brought a lilo.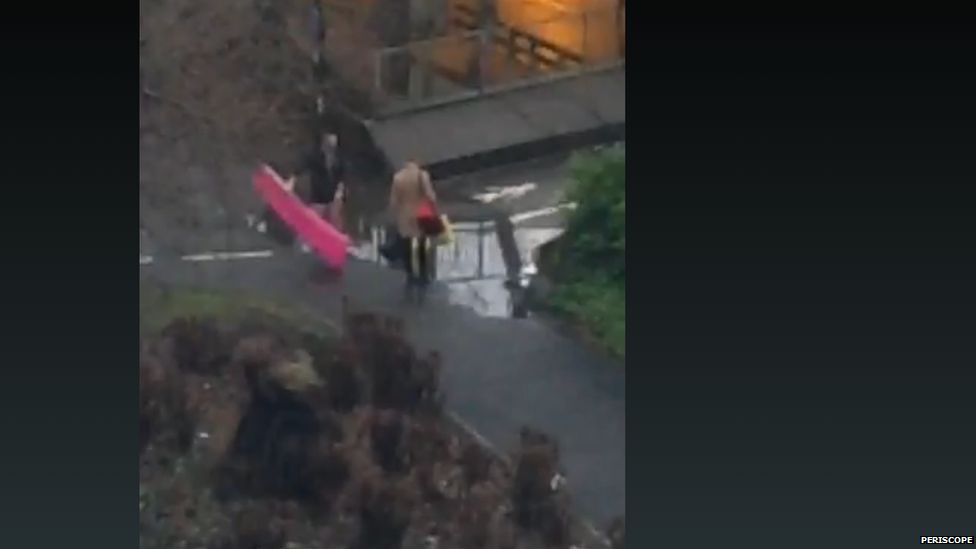 It may have been this man.
Someone also brought a surf board.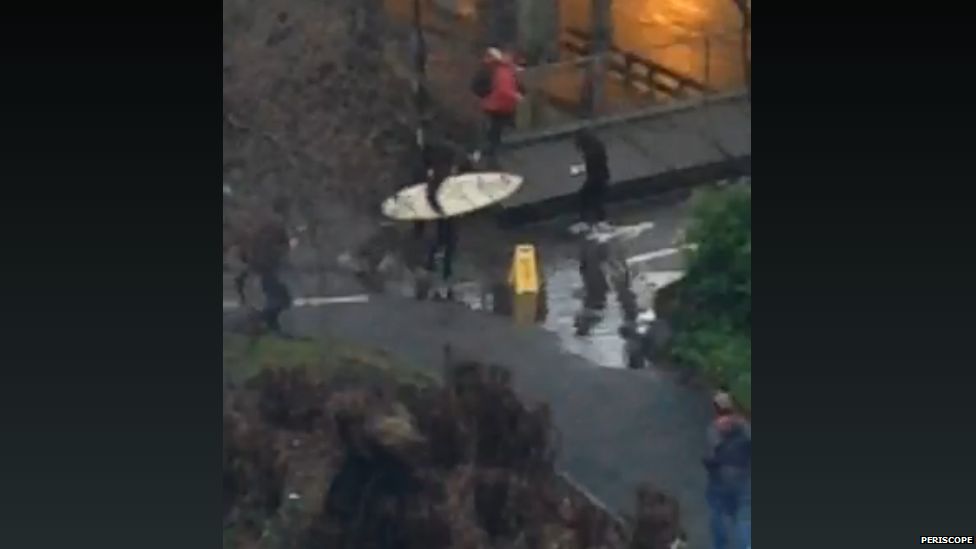 Some people weren't happy about that.
Someone listed some puddle water on eBay. It's currently selling for £11.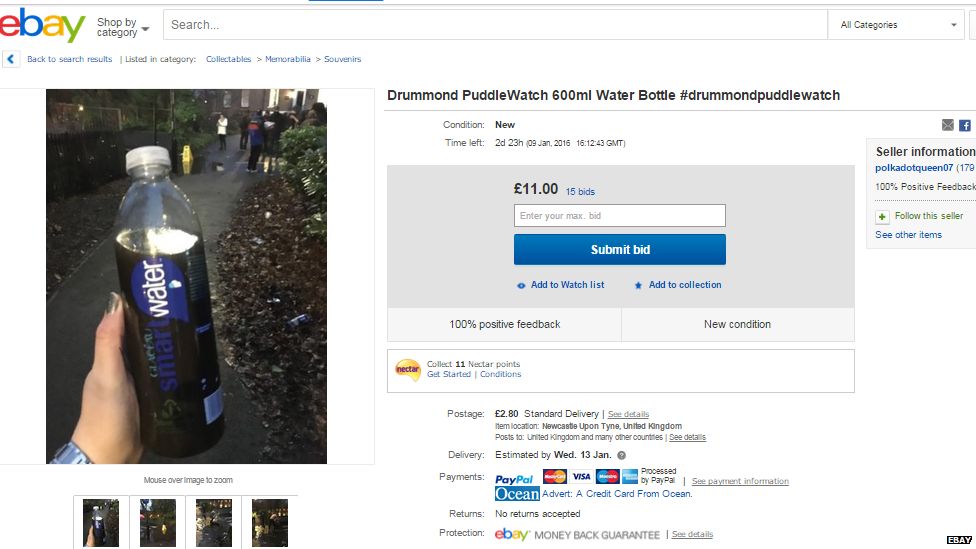 Twitter co-founder and chief executive Jack Dorsey also tweeted to say he was watching.
For more stories like this one you can now download the BBC Newsbeat app straight to your device. For iOS go here. For Android go here.