These weird pet gadgets really exist - and they're on show at CES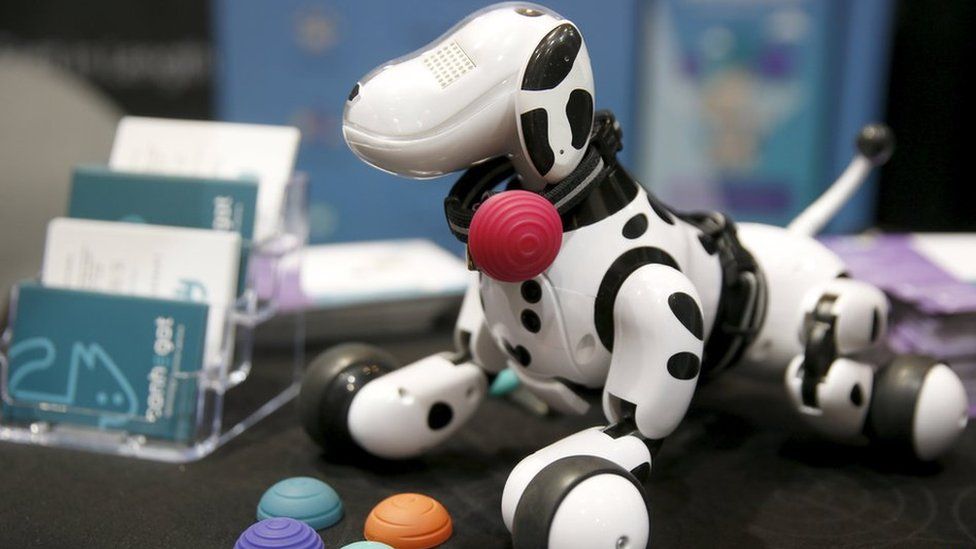 The day you FaceTime your dog as he plays video games just got a little bit closer.
As well as rollable screens, hair-growth helmets and robotic bartenders - there's a whole load of pet tech being talked about at the Consumer Electronics Show in Las Vegas.
The annual event is where companies show off their latest products - from really cool stuff we'll all soon be using, to very weird stuff nobody asked for.
Here are a few examples of the latest, err, must-have developments in animal-related technology.
Get ready for hardcore gamer dogs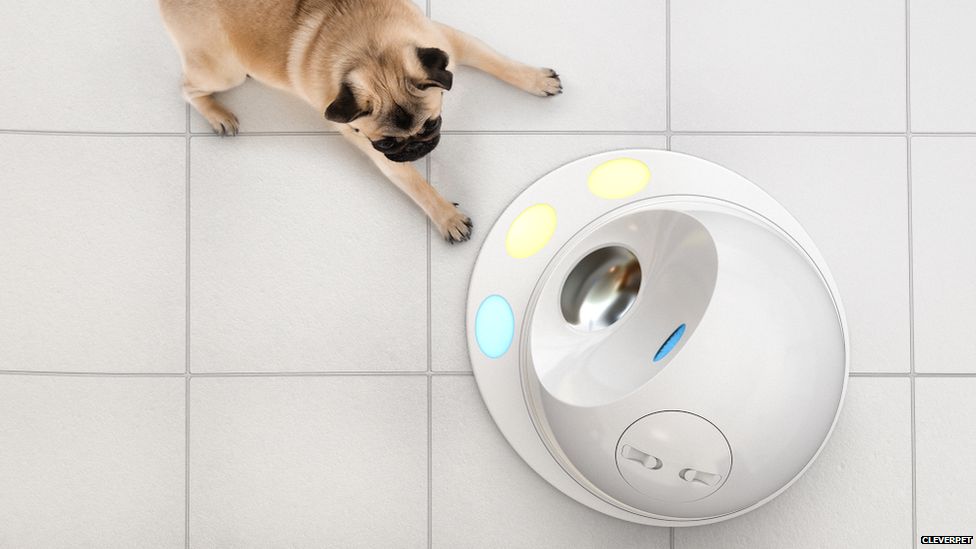 It's either a stimulating way to keep your pet entertained or a very expensive way of giving them a biscuit.
Some people are calling the Cleverpet the first games console for dogs, which might be going a bit far. The plastic box with flashing lights and touch pads promises to "engage and exercise your dog's mind". If your dog hits the right button, it gets a treat. You can track its progress on an app.
See your dog run past you, literally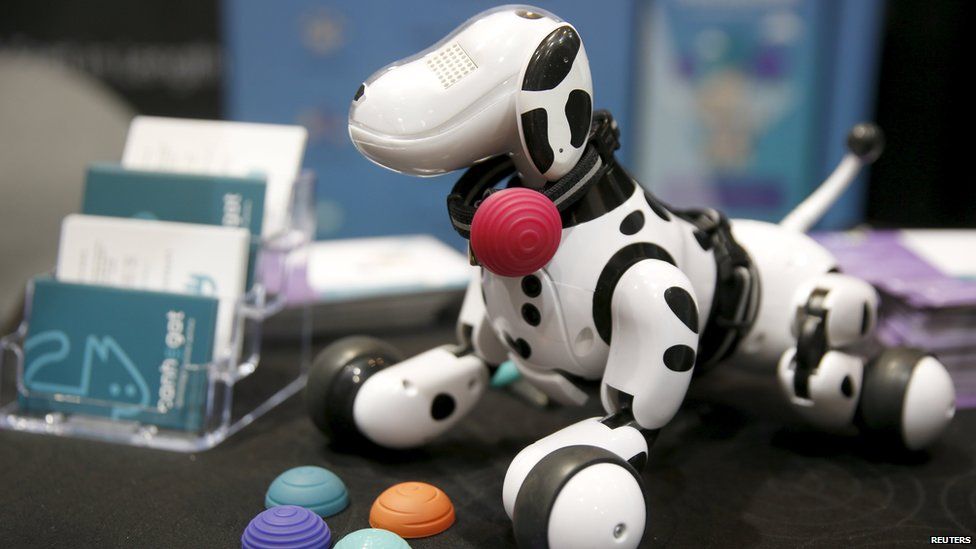 We already know how good fitness trackers are at telling you how you've failed to run/cycle/walk far enough each day.
Now you can add to the guilt by seeing how much more active your pet is than you. In fairness to humankind, they don't have to write reports, attend six boring meetings, go to seminars or clear their email at the same time.
Anyway, the Canhe-Fit pendant is worn around the neck and monitors your pet's activity levels. An app will then give you nutritional advice. It'll have your cat or dog hitting its fitness goals in no time. After that, they can clear your email.
Now your dog can stress about its diet too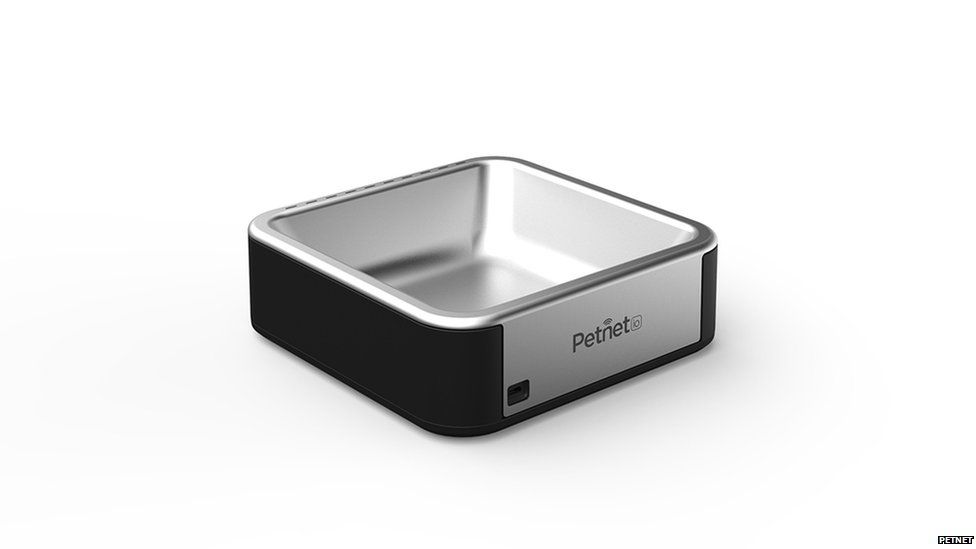 Nobody wants their pet to be obese or underfed. Now you can rely on technology to make sure your cat or dog is getting the right amount of food.
A light panel on the SmartBowl from Petnet will show you when you've poured in the right amount of food, based on your pet's weight, age and activity level. The accompanying app will let you keep track of how much your pet is eating and order more food before you run out.
Bring on the meat infused kale shakes.
Miaow you hear me? Cat FaceTime is coming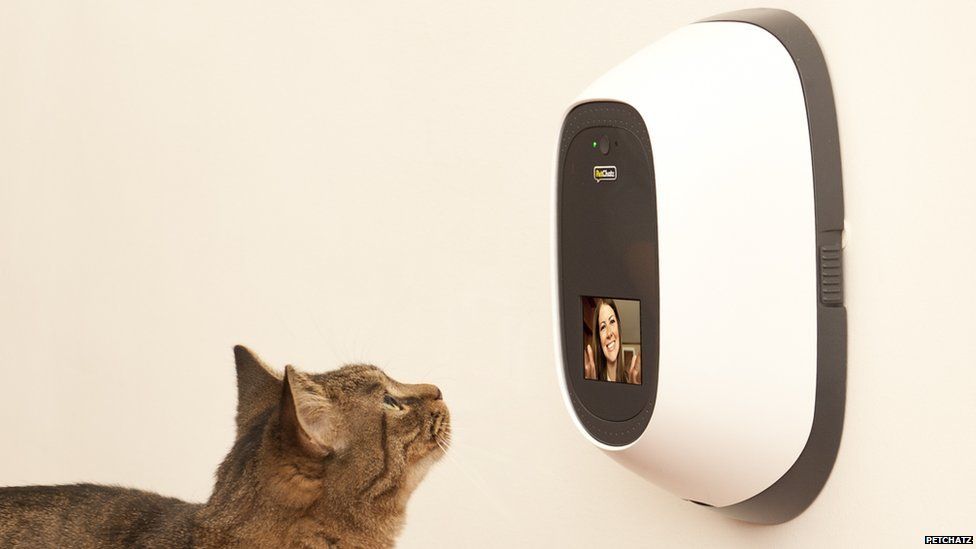 If you're missing your dog during the day or you're on holiday and need to make sure the neighbour's remembered to feed the cat - try a video call.
PetChatz lets you install a mini screen on the wall so you can dial in from wherever you happen to be and check everything's ok.
There's a device to dispense treats remotely or release a "soothing scent". The company's latest PawCall gadget even lets your pet call you. Good luck with that.
Ditch the poo bags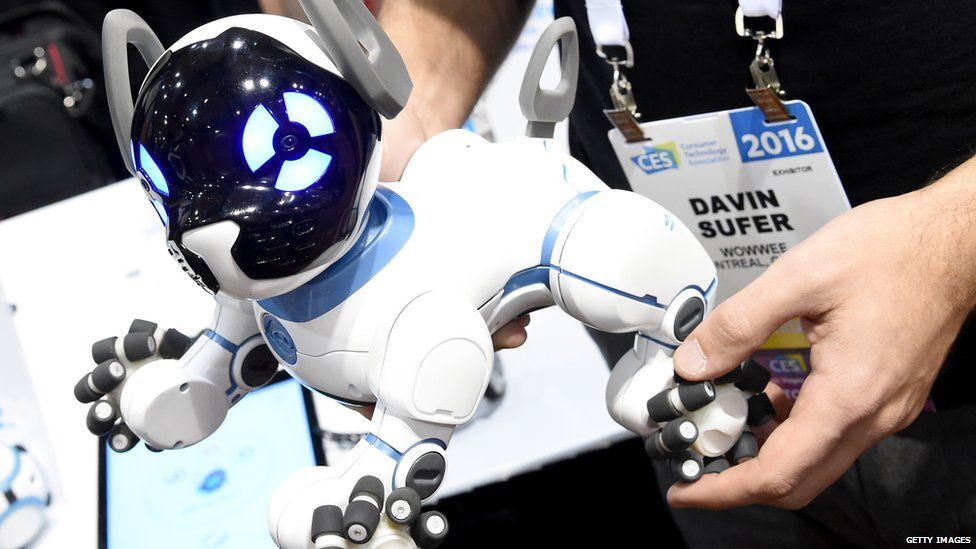 What if you had a dog you could play with, teach tricks to but didn't have to clean up after? That's where CHiP comes in. Described as the "ultimate AI robotic dog" this is not tech for pets but tech replacing your pet.
You can teach it new tricks via an app and apparently its personality will adapt as you play. So you can look forward to a small angry robodog following you around the kitchen.
For more stories like this one you can now download the BBC Newsbeat app straight to your device. For iOS go here. For Android go here.