Sorry gamers, Adele is more popular than FIFA 16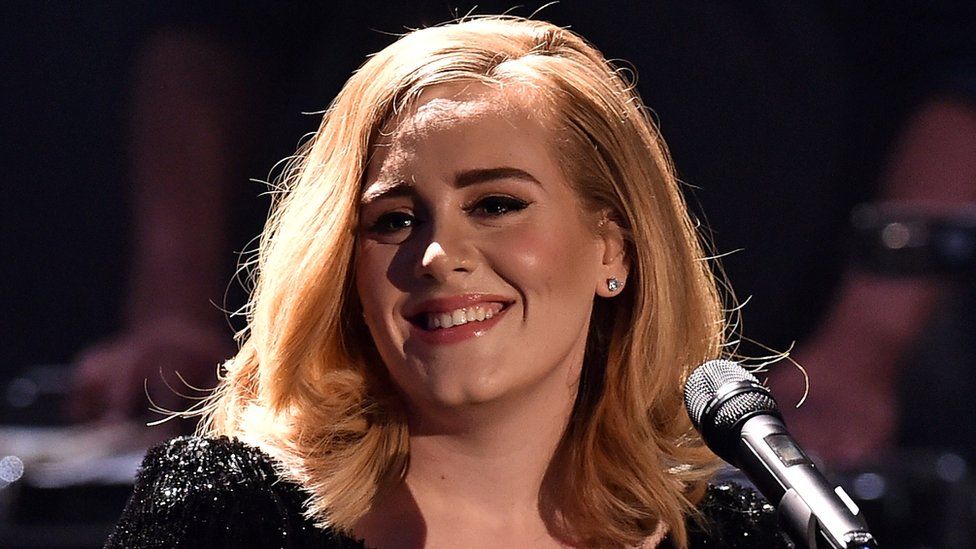 Adele has beaten the entire gaming and video industry to become the biggest entertainment seller of the year.
The Entertainment Retailers Association has released its chart for 2015 covering music, video and gaming.
It doesn't include films viewed at the cinema - this is all about what you have been buying in the shops or online.
The news may not surprise as Adele was breaking all kinds of records at the end of 2015.
But it's pretty significant that her album was more popular than FIFA 16.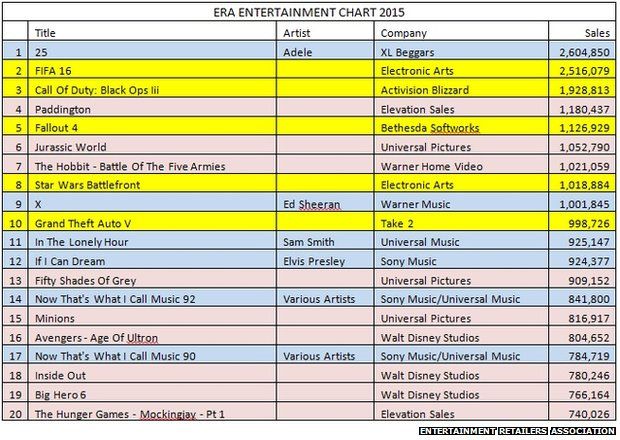 The football game was the top selling title in 2015 beating Call of Duty: Black Ops III by nearly 600,000 sales.
But despite only releasing her third album, 25, in November Adele still managed to knock out everything in her path.
It's only the second time a music act has topped this chart.
The last time? Adele with 21. In 2011 it sold 3.92 million copies.
Frozen, Grand Theft Auto V and three versions of Call of Duty have topped the charts in previous years.
Ed Sheeran is the only other music star to make it into the top 10, coming in at number nine with X, selling around a million copies.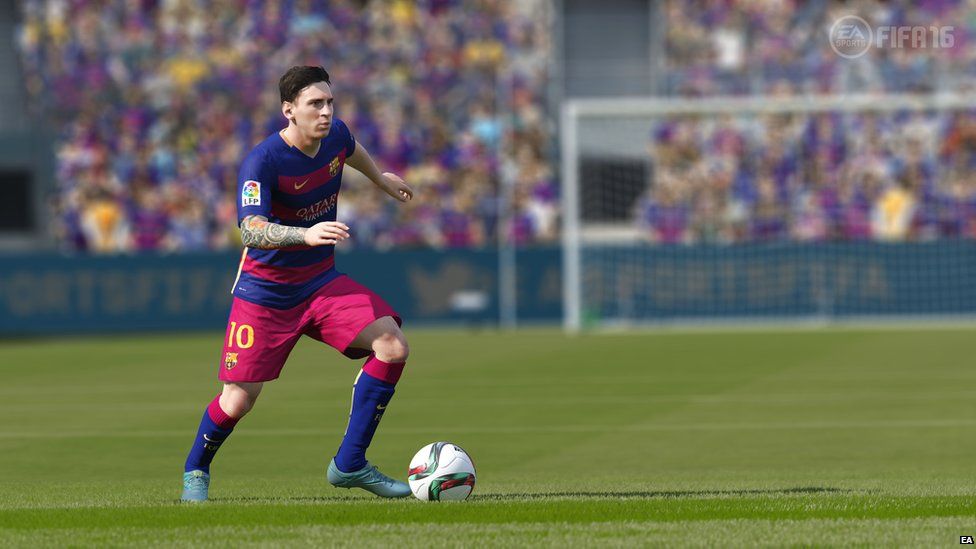 The Entertainment Retailers Association also said "surging digital revenues" led to an all time high in sales of £6.1bn last year.
This ends a decade of decline.
In 2004 sales of entertainment products reached £6.04bn but with the closure of high street shops like Woolworths and Our Price meant that by 2012, the industry have faced an all time low of £5.2bn.
For more stories like this one you can now download the BBC Newsbeat app straight to your device. For iOS go here. For Android go here.