Rey to be added to Star Wars Monopoly after pressure from fans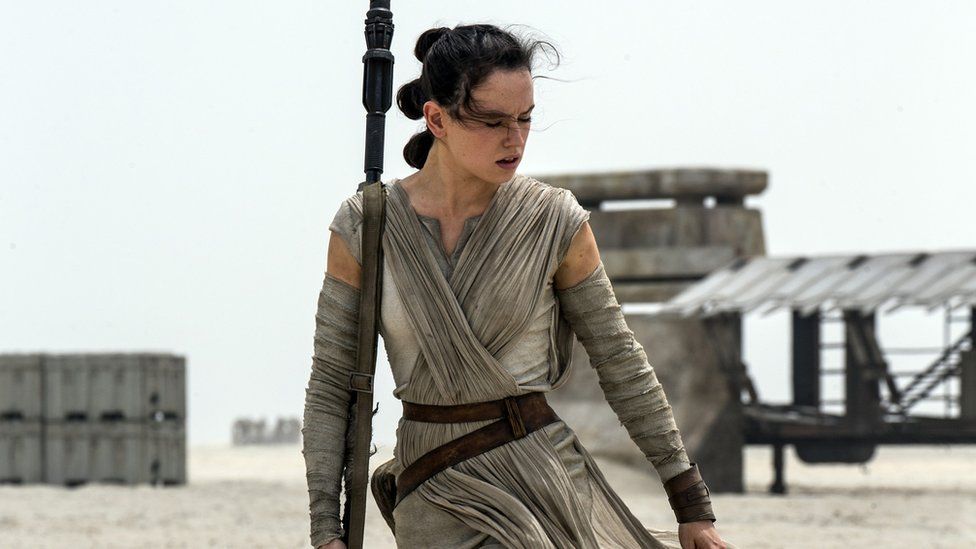 A US toy company says it will add Rey to Star Wars Monopoly after pressure from fans.
Hasbro left the character out of the game, released in September, saying it didn't want to spoil The Force Awakens.
#WheresRey has been trending on Twitter since last year after fans noticed Daisy Ridley's character wasn't one of the tokens in the latest version of Star Wars Monopoly.
Hasbro revealed the change to the game in a tweet to several fans.
The current version of the board game features Finn, Kylo Ren and Luke Skywalker but not Rey, the main character in Episode VII.
The game also features Darth Vader, who died in Return of the Jedi in 1983.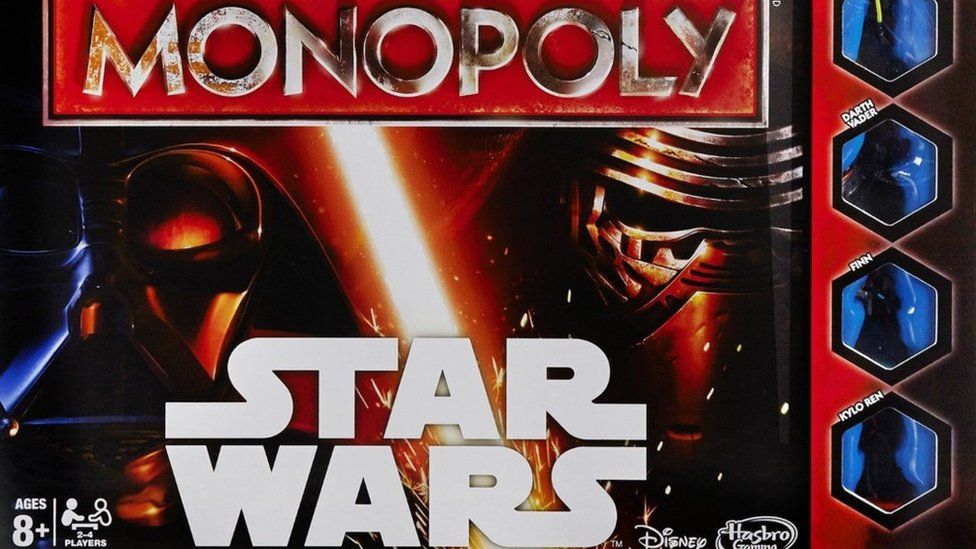 Hasbro issued a statement on Tuesday saying Star Wars Monopoly didn't feature Rey to "avoid revealing a key plot line that she takes on Kylo Ren and joins the Rebel Alliance".
The company says that the Jakku scavenger already features in other Star Wars games including Hands Down, Guess Who and Chess.
The missing token was noticed by one shopper in America just before Christmas.
The Millennium Falcon toy was also released without Rey.
Chewbacca is included as are Finn (John Boyega) and the new droid BB-8, despite the last two not being pilots of the spaceship.
Rey both flies and repairs the ship.
A set of figures from the film was also released in a US high street chain without Rey.
A mum posted a letter that her daughter had written about the missing character.
Star Wars released its official poster in October, which featured Rey in the most prominent position possible.
Other films have been criticised recently for not featuring its female stars.
Marvel missed Black Widow out of much of its Avengers merchandise last year.
One of its main stars Mark Ruffalo (Hulk) even asked for more Black Widow figures and dolls.
Gamora was also taken off Guardians Of The Galaxy T-shirts.
Other companies have fared better - Lego has released various Rey figures, including this one...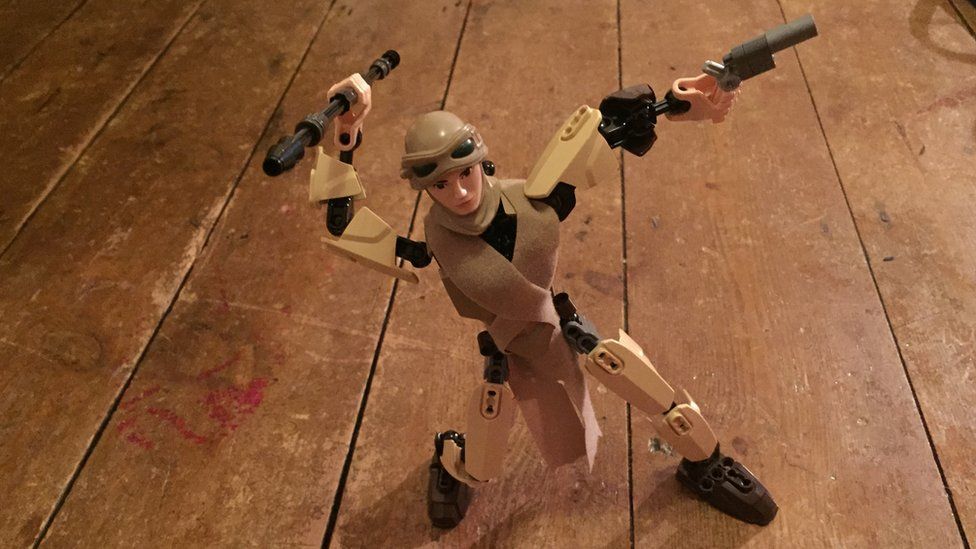 A quick search online also throws up dozens of licensed Rey products from Star Wars.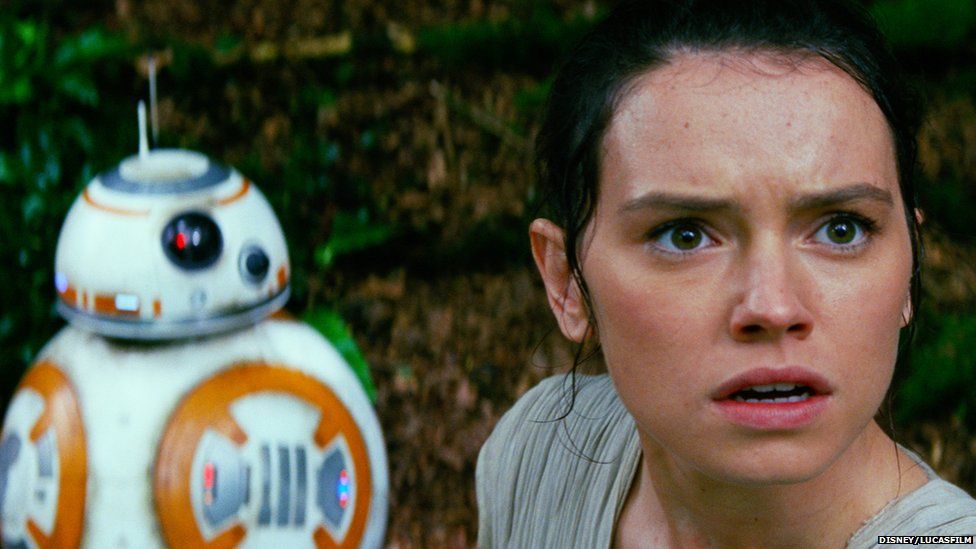 For more stories like this one you can now download the BBC Newsbeat app straight to your device. For iOS go here. For Android go here.