Double dating app creators say there's 'definitely space' in market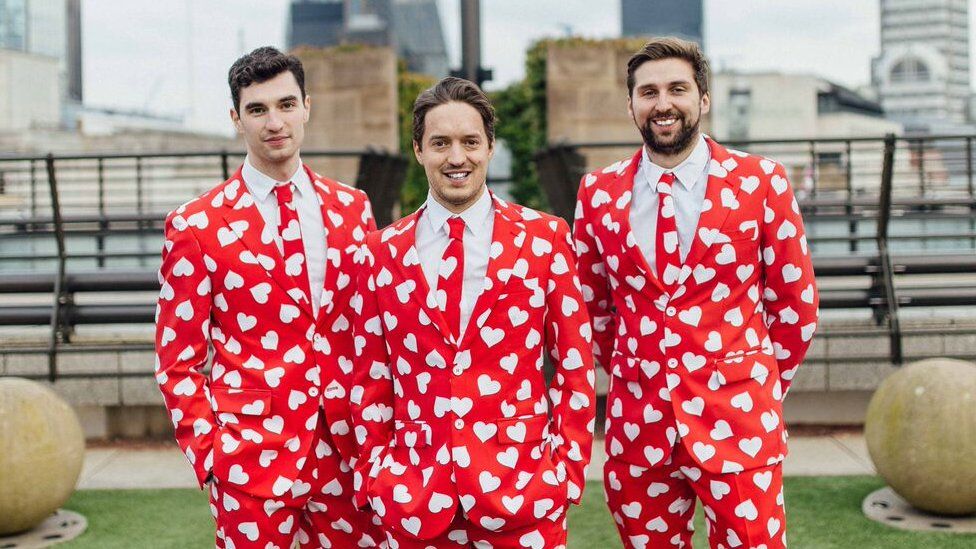 The creators of the new Double dating app insist there's "definitely enough space for us to exist".
Users pair up with another single friend and then look to match with other pairs for a double date.
The app got a £75,000 investment from Moonpig founder Nick Jenkins on Dragons' Den on Sunday.
"The dating market seems to be a saturated market but, dating in itself, people have different tastes," co-creator Loren Gould tells Newsbeat.
Tinder is the biggest dating app on the market. It doesn't release user numbers but says 26 million matches are made every day.
"Tinder's great because it's revolutionised the way you discover people," says Loren. "But it's not actually changed the way people date."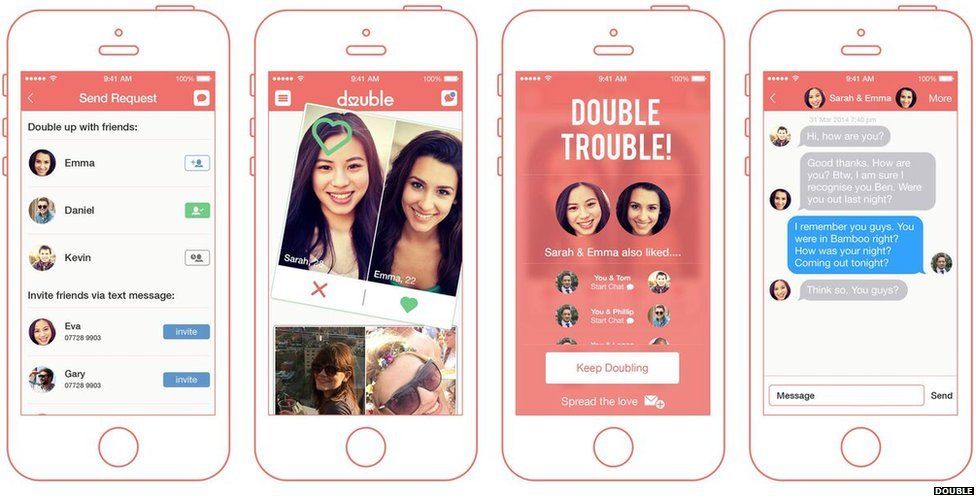 The 29-year-old from Alaska set up Double with Glaswegians Gary MacDonough, 28, and Ben Greenock, 26.
He says that it helps people with those awkward first dates.
"You don't present yourself in the best possible light because you're too worried thinking about, 'Does this person like me? Am I going to run out of stuff to say?'
"By allowing someone to bring a friend along, it acts as an immediate ice-breaker. You don't have to worry so much about providing all the conversation 'cause you'll have the support of your friend.
"There's a bit of safety in numbers but also confidence in numbers as well."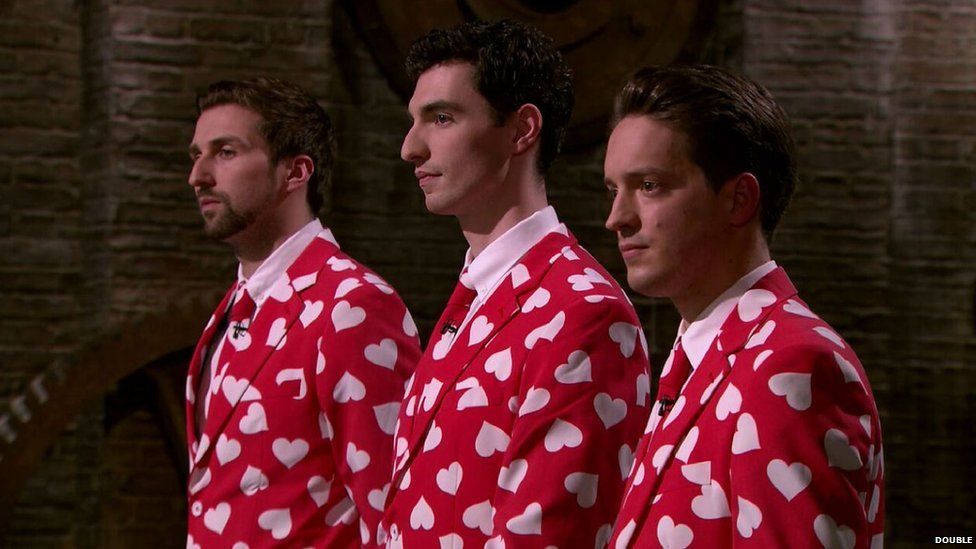 The idea for Double came to Gary when a friend said she felt too awkward to meet her Tinder matches - but said she would go if she could take a friend.
Loren says the app currently has about 7,000 monthly active users and has been downloaded 30,000 times since it launched in February (although these stats are from before Dragons' Den was broadcast on Sunday).
One of the criticisms from the Dragons was that it could get confused as an app for swingers.
Loren thinks that problem is solved with positioning.
"There are numerous apps out there for swingers which I think are much more targeted to them."
But what if you go on a double date and your friend steals your date?
"We get asked this question quite a lot," says Loren. "That's absolutely possible to happen."
However, he says you might fancy one of the pair but then realise they're not the right personality match for you when you meet them.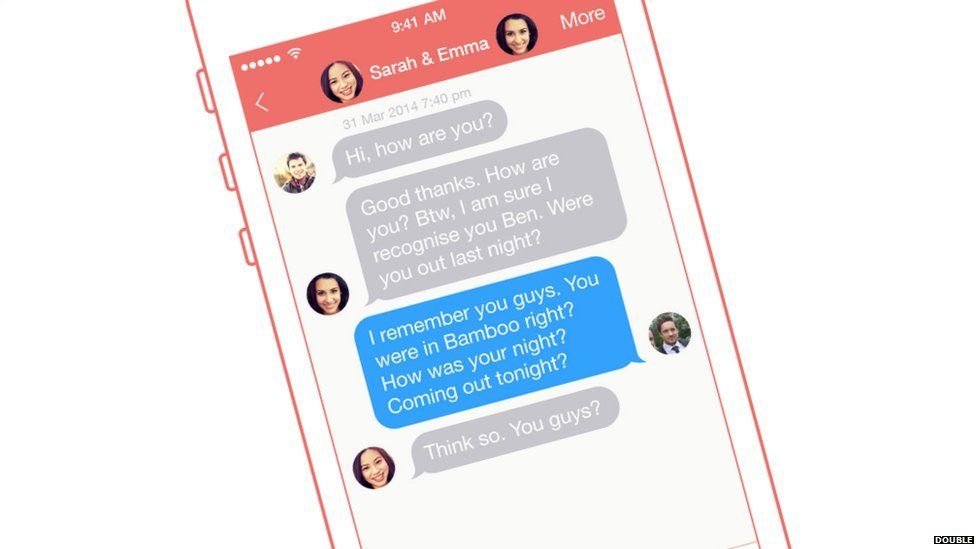 Gary is the only single one out of the trio. Loren says Gary goes on double dates "all the time" but there's "no love for him yet".
He says double dating makes a bad date easier to handle. "If you can have a friend there, it just turns it into a fun night out."
The filming for Dragons' Den took place in May and since then they've found another investor, Bebo founder Michael Birch.
The app isn't making any money at the moment. Loren says they plan to monetise the app next year but wouldn't reveal details of how they would aim to do so.
In this year's final of The Apprentice, runner-up Vana Koutsomitis pitched a dating app called DatePlay to Lord Sugar. But he showed concerns over how much money it'd need.
So what's to stop an existing app like Tinder from replicating Double's key feature?
"In all honesty, nothing," Loren admits, but he points to the strength of branding.
"I think you would really need to reposition it [the app] and also I think there's a bit of a user experience thing, so people go to Tinder for a specific reason.
"There's definitely enough space in terms for us to exist.
"We just need to get as big as possible as fast as possible."
For more stories like this one you can now download the BBC Newsbeat app straight to your device. For iPhone go here. For Android go here.