Dickin Medal for Diesel the police dog killed in Paris attacks raid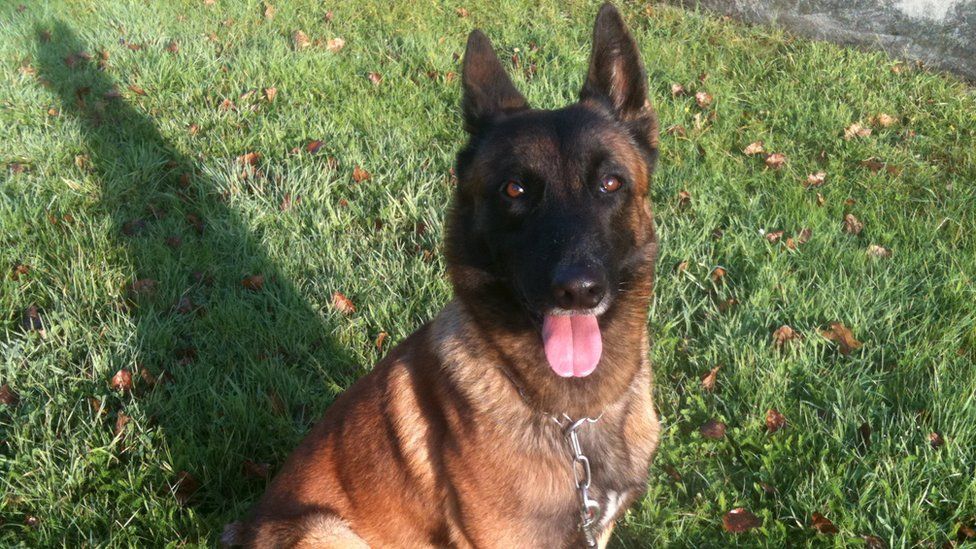 A French police dog who was killed in a raid after the Paris attacks is being honoured with a top bravery medal.
Diesel, a seven-year-old Belgian Shepherd, died during an operation targeting the suspected organiser of the attacks, which killed 130 people.
She is now going to receive the PDSA Dickin Medal - the animal equivalent of the Victoria Cross.
The hashtag #JeSuisChien (I am a dog) was trending on Twitter soon after Diesel's death.
Diesel died of multiple gunshot wounds during the raid on a Paris flat on 18 November, five days after the attacks happened.
She was sent in to check if the area was clear.
"She did a tour of the first room, then she went into the second room and dashed forward," explained Diesel's handler, whose identity is being kept anonymous for security reasons.
"I think she'd found someone. Then I lost sight of her and the gunfire started again.
"I had absolute confidence in her, and her in me. Both of us knew how the other would behave in the situation."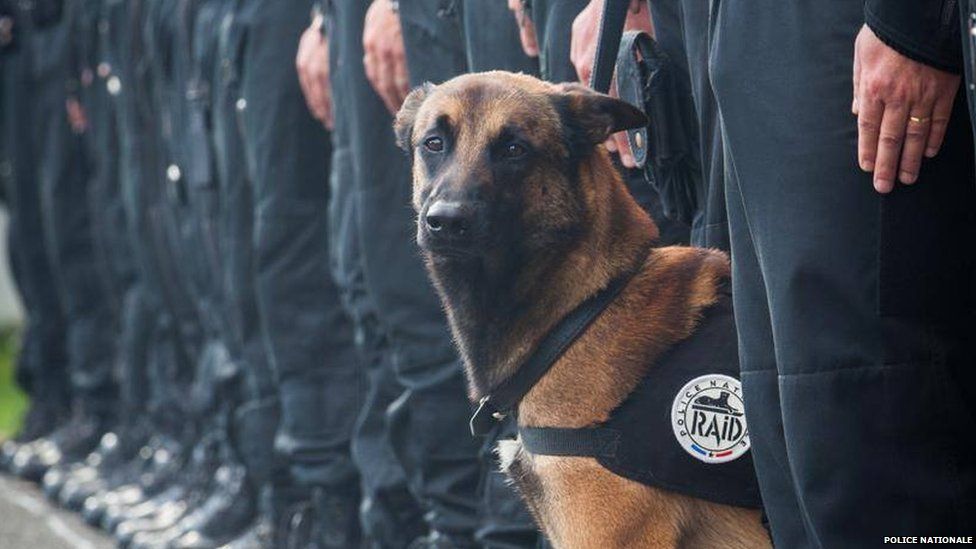 Diesel will be recognised in a ceremony in the new year.
"When news emerged of Diesel's death there was a huge outpouring of grief," said PDSA Director General Jan McLoughlin.
"We were inundated by messages from members of the public to recognise her heroism."
Sixty-six Dickin Medals have been given out since it was introduced in 1943.
It has been awarded to 30 dogs (including Diesel), 32 World War Two messenger pigeons, three horses and one cat.
For more stories like this one you can now download the BBC Newsbeat app straight to your device. For iPhone go here. For Android go here.