This is the fictional war film which features real life soldiers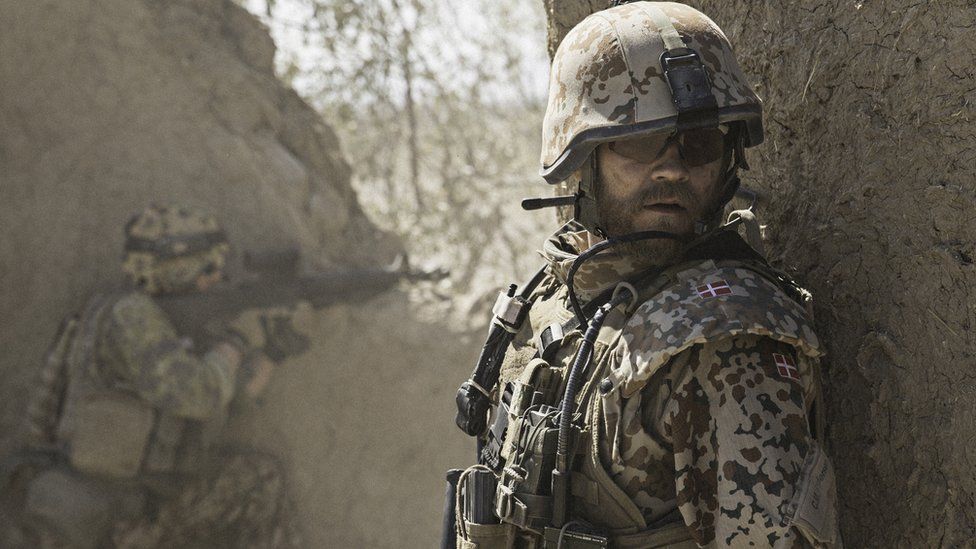 Simply called A War, it's the film about the Afghanistan conflict - but with a slight difference.
Telling the story of a Danish commander leading his troops, the majority of the company we see on screen are real life soldiers.
The people we see involved in the fictional on-screen combat have actually served in Afghanistan, Iraq and Kosovo.
"They just gave so much to the film," says lead actor Pilou Asbæk.
"They were incredible and made me feel like an amateur on set every single day."
The film has been submitted as Denmark's contender for best foreign film at the Oscars.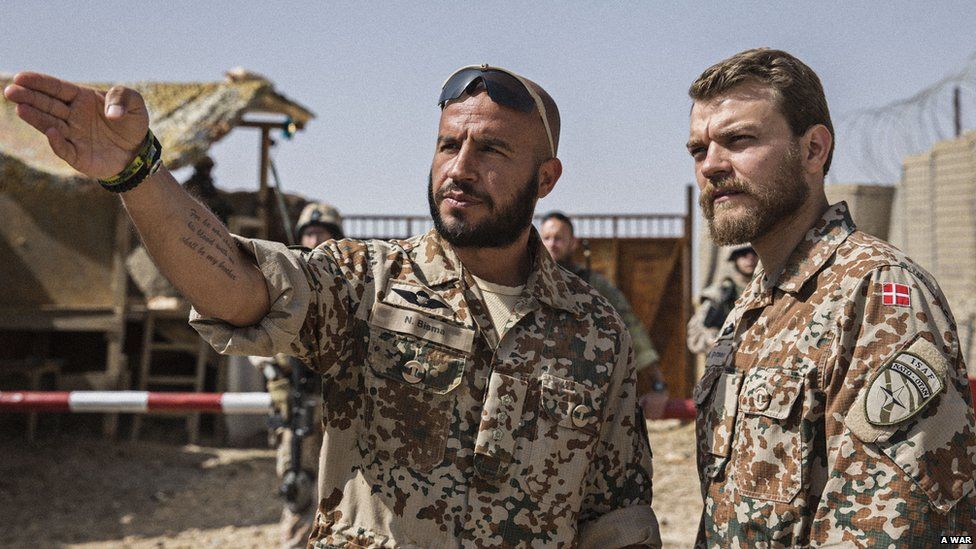 It centres around a decision made by Asbæk's character, Claus, while on a patrol in Afghanistan which has repercussions for his family back home.
Asbaek says the inclusion of the soldiers gave the film another level of authenticity and involved three months of preparatory training.
"You try to hold the gun correctly, you're trying to walk correctly, you're trying to do every movement correctly and then you look in front of you and you see these guys who've done it for 15 years in Afghanistan and Kosovo and Iraq."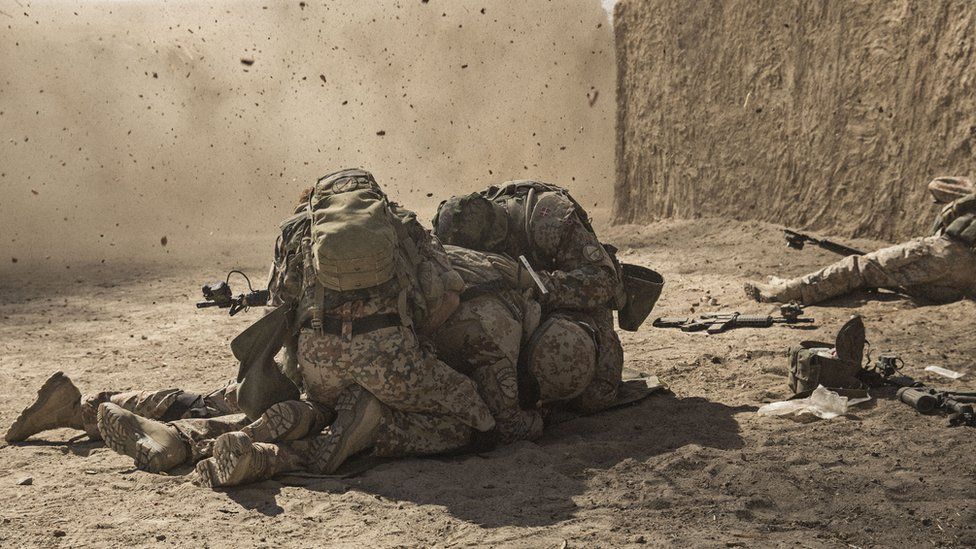 When the film debuted at the Venice Film Festival, one leading critic went up to Asbæk to praise - not him - but the soldier who plays the part of Butcher.
"As an actor you should feel a bit annoyed. I just portrayed a character for two hours and he wants to talk to one of the supporting cast.
"But seriously, it was the best news we had with this film because it meant we did our job well. He (Butcher) is incredible and he's a very good friend of mine now."
In fact, Asbæk says his soldier co-stars are "blokes you'd drink a pint with in the pub".
He says, as an actor, you don't often make friends at work because acting is a "superficial life".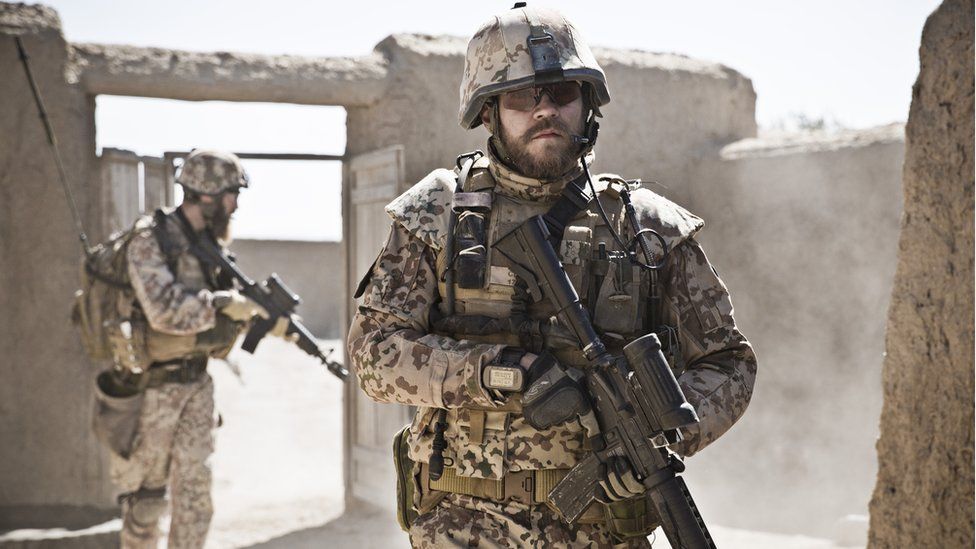 "I'm an actor. 99.9% of all actors in the world have been in denial towards the military. I was one of those but suddenly I meet these guys and I realise we have so much in common.
"18 months after filming finished, we still text and write."
For anyone who's a fan of Scandi drama, Asbæk will be well known.
He is one of Denmark's most famous actors, featuring in Borgen - the Danish political drama which was a surprise hit on BBC Four.
He has also hosted the Eurovision Song Contest and will soon be seen in the sixth series of Game Of Thrones.
After previously starring in Danish films R and A Hijacking, it's the third time he's collaborated with director Tobias Lindholm, who he calls one of his best mates - but only off set.
"It's my professional marriage," he laughs. "He's the brains and I'm the emotions. When we work together, we clash and he always wins. I mean he could always edit me out."
A War is released in UK cinemas on 8 January 2016.
For more stories like this one you can now download the BBC Newsbeat app straight to your device. For iPhone go here. For Android go here.