Jumping on bubble wrap is one way of staying happy this Christmas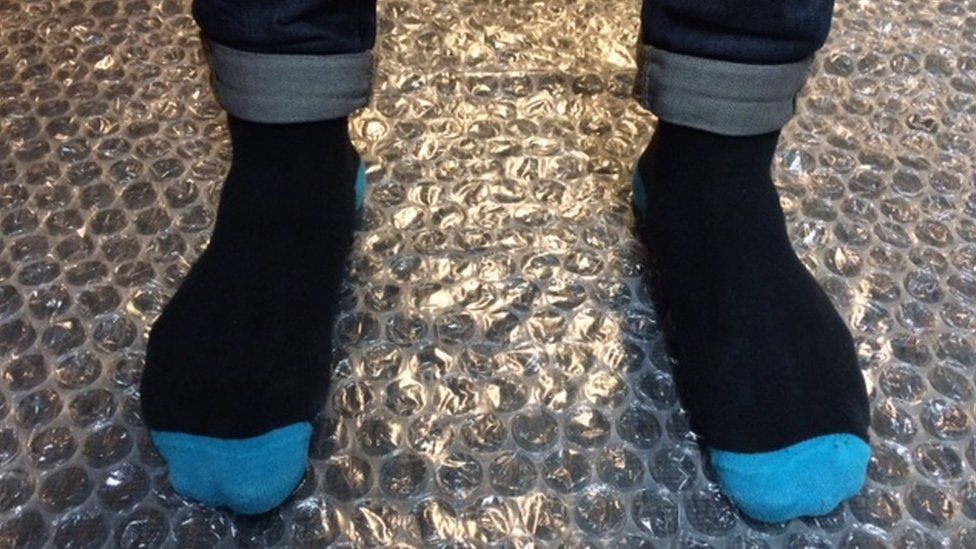 "I've got a really weird thing that I do, I just get a sheet of bubble wrap and put it on the floor and jump on it."
That's how 25-year-old Lisa deals with depression.
Charities are warning the festive season is one of the hardest times for people with mental health issues.
Here are some more tips on dealing with the stress and sad feelings that can sometimes come at Christmas time.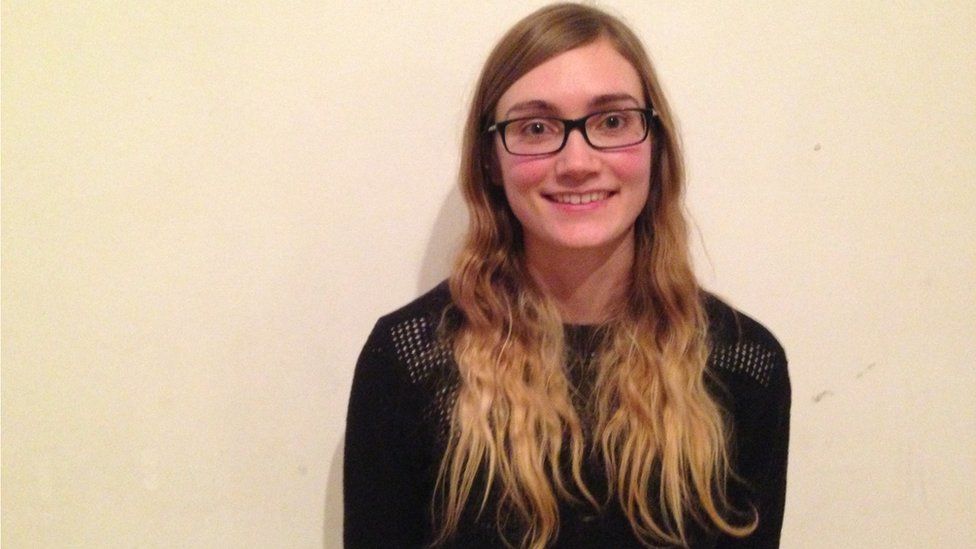 Lisa told Newsbeat that if her depression is too severe for bubble wrap therapy, she turns to her family.
"I just tell my mum and my sister and say, 'Look I'm sorry I can't help it' and they are really good.
"They understand because they've seen me through about 15 years of this. They understand if I need to go and sit by myself or [if] I am really quiet, they won't push it."
However there have been times when that hasn't worked for Lisa.
Christmas, a week late
"Sometimes if it has been a really bad Christmas we will just do it the week later - why should I miss out just because I am not feeling great?"
Marjorie Wallace, leads the mental health charity Sane and thinks this kind of flexibility and understanding is a good response.
"It's important to know that somebody, in what appears to be this complete dark universe, is there."
Sane has launched a text service this year.
"We send texts to people at these bad times when they are really low.
"They can look up and think we are thinking of you and remember that we are here. People can always call us later on."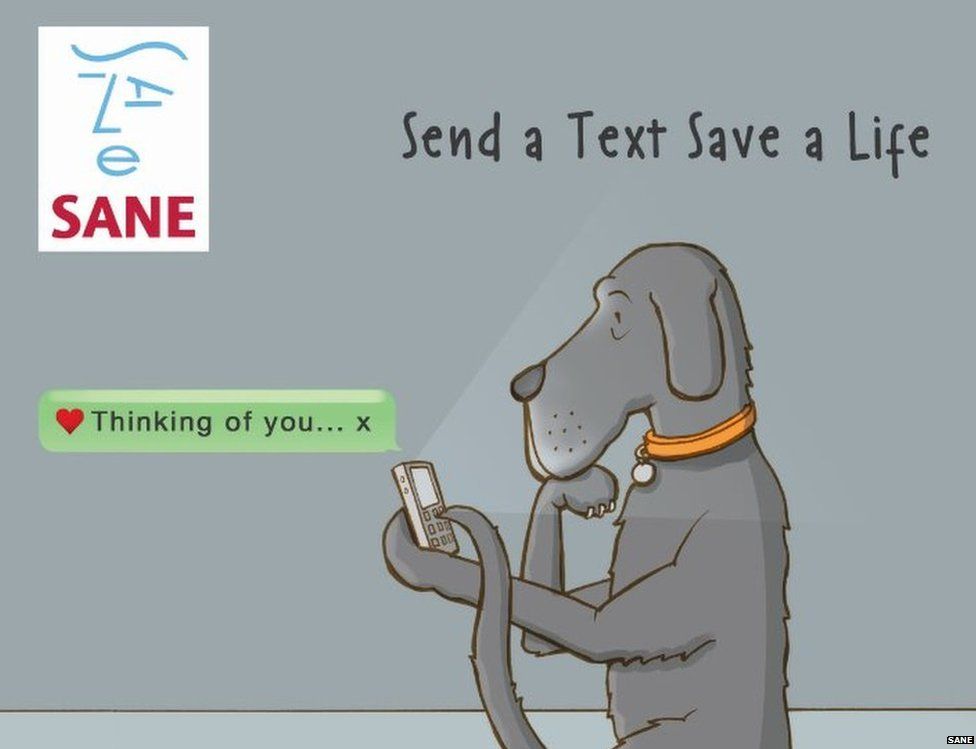 Wallace adds that this is something everyone can do.
"Anyone you know who is lonely or you think is depressed, just text them and say 'thinking of you, know this is a bad time, remember I'm here'."
Men need to talk
Newsbeat's been back to the Eaton Foundation, the country's first mental health centre designed for men.
It's in Burton upon Trent and was set up by Alex Eaton after his Dad died.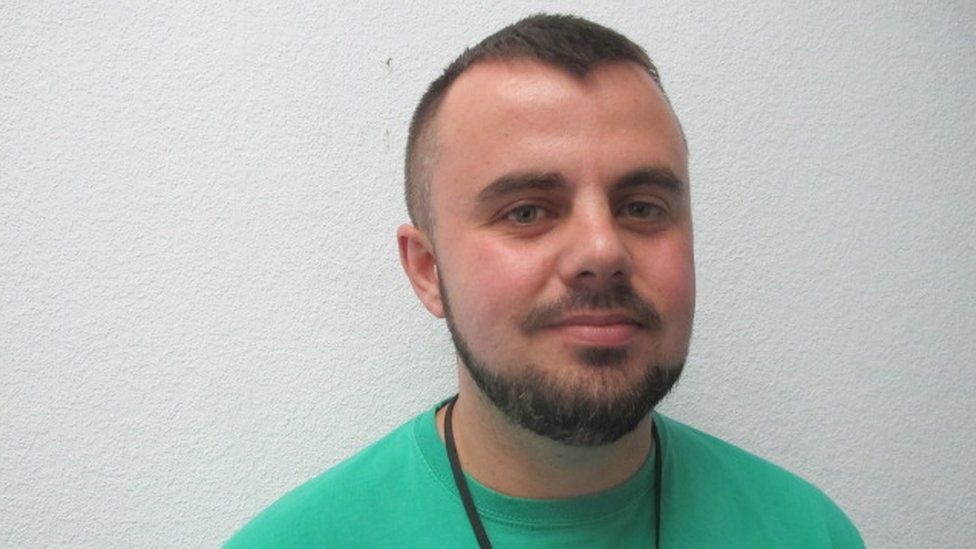 "I think back to when my father was alive and I can see that it is a very hard time of year," he explains.
He thinks there need to be more places designed just for men.
"What annoys me is that it's such a simple idea.
"For this to be in every town would fill the gap in service provision. These men need to talk."
The expert advice
Emer O'Neill, chief executive of the charity Depression Alliance, she told us: "Don't put it on hold, don't say I'll sort it out after Christmas, or it will pass.
"It's an illness. Like every condition get in quickly and get the right treatment."
These are her top tips for wellbeing at Christmas.
Don't go through it alone
For most people Christmas isn't a whirlwind of parties and for many it's the loneliest time of the year. Our Friends in Need community can help connect you to others.
Look after your body
You don't have to be a saint but keep an eye on your caffeine, alcohol and sugar consumption. Going for a walk is a great way of helping you to boost your mood.
Try and stay in the present
Anticipating family tensions before they even arise can create huge a huge amount of stress before Christmas. Try reacting to your family as they're in front of you now.
Do something different
If Christmas always brings painful memories or feelings of guilt or loneliness, try breaking the mould. It could be dinner out, a trip away or a film to help you build a new kind of Christmas.
Give something back
Spending the holiday period giving to others can be really rewarding. Giving to others has been shown to increase our own happiness.
If you need more help head to the BBC Advice pages and if you want to volunteer Radio 1 and 1Xtra have their Million Hours campaign.
For more stories like this one you can now download the BBC Newsbeat app straight to your device. For iPhone go here. For Android go here.