Bipolar Sunshine used Nando's 'black card' to feed homeless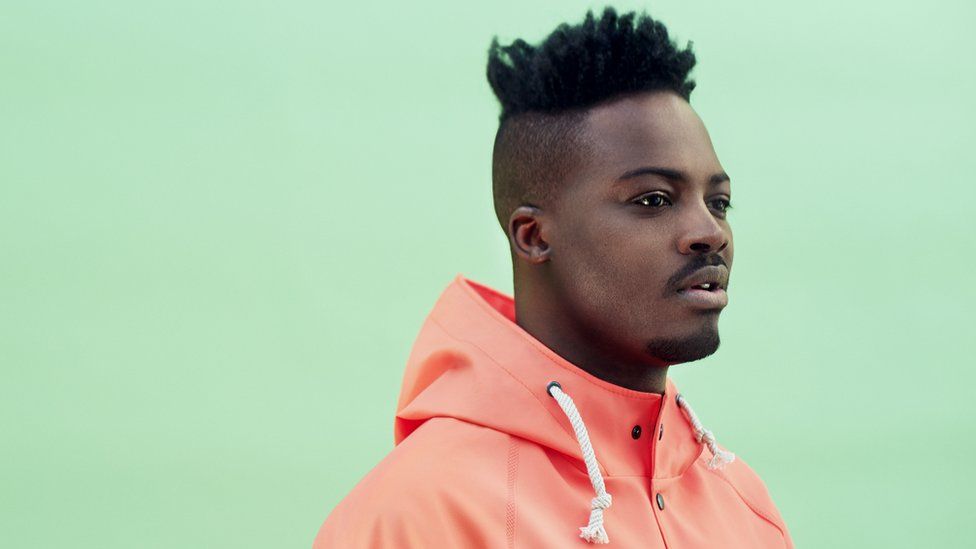 We've all heard the urban legend that is the Nando's "black card", which gets its owner free chicken.
Ed Sheeran, David Haye and David Beckham are among the celebs reported to have received one.
When Bipolar Sunshine and Jazz Purple got one, they decided to use it to help feed homeless people.
"We could get so much food that it didn't feel right to always get the food for ourselves," Bipolar told Newsbeat.
"We'd always try and get a little bit more than usual and then go outside and any of the homeless we'd basically just give them a free meal."
The Manchester-based musician says he got a "black card" (or high five card) after performing at Lovebox festival in London last year (where Nando's had a stall).
"It comes in this like really small little black box and it gives you like a little rules and regulations of how you're meant to use it.
"It felt like one of those moments where the guy takes the sword out of the stone, and you're like, 'Ahhhhh, I have this card and I can just buy chicken!'"
Nando's "black card"
Also known as a high five card
It's a card that reportedly provides free Nando's for a whole year
Nando's teases whether the card really exists on its website
Nando's says no-one who's requested a card has ever received one
Bipolar says he and Jazz would get free chicken and throw feasting parties for their friends.
"We realised, after having it for quite a long time, we need to share this out because it doesn't really feel right.
"It was when we looked around our apartment and we just saw like three or four chickens there," he laughed.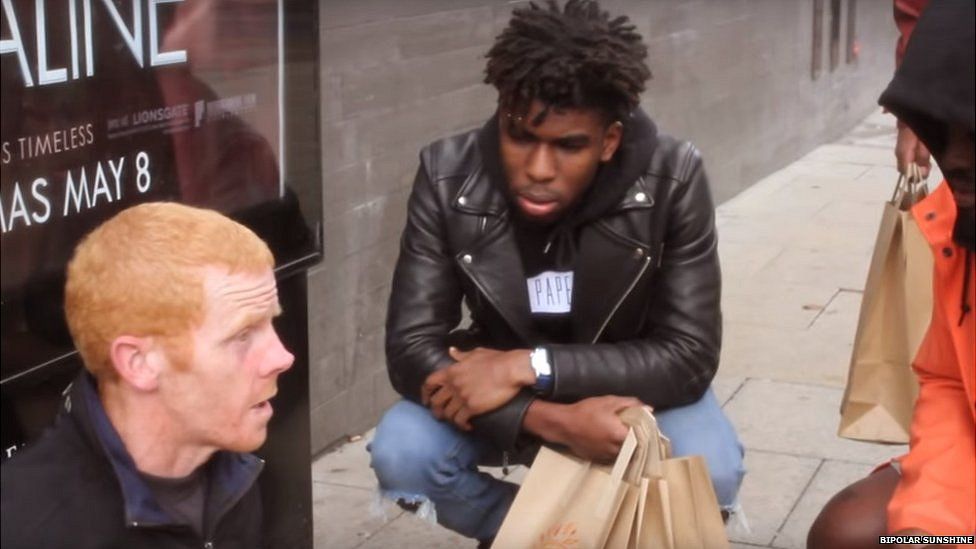 Bipolar and Jazz took the card on tour with them, handing out chicken to homeless people across the country.
"We were just coming over, just being honest and saying, 'Look, we've got this card, this is what happens, we can get a free meal.'"
But some people he met thought it was a joke.
"People do pretty evil things to homeless people, you know. So they're very cautious whether they want to take the food from you just in case you've done something to it."
He said the acts of kindness brought people to tears. Some had never tried Nando's before.
"They were just made up. Then they'll start telling their full life story and they just open up to you. Then you get emotional listening to them."
A representative for Nando's told Newsbeat the chain doesn't comment on the card.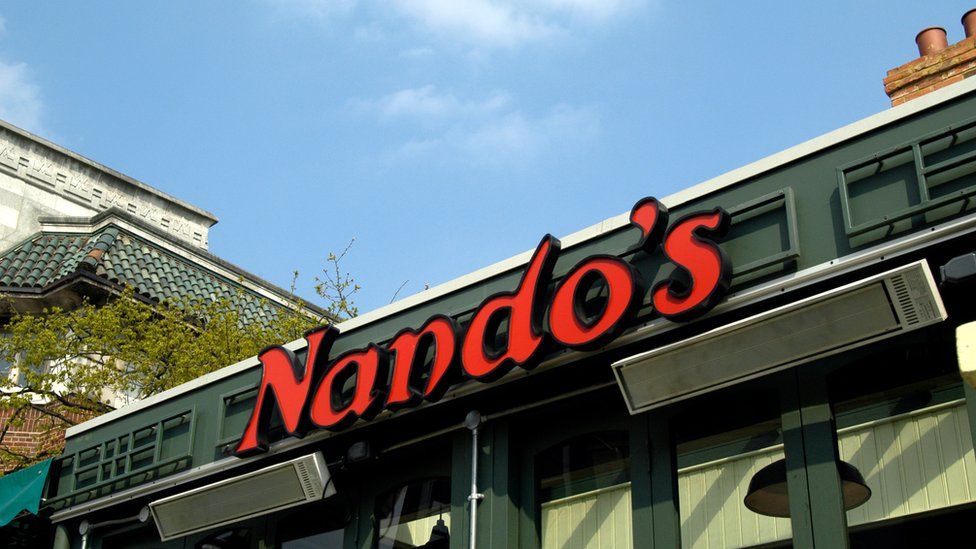 Bipolar's "black card" ran out earlier this year and he reckons he helped "hundreds" of homeless people.
He claims the restaurant chain told him what he'd done with the card was "a really good thing".
"If you can try and put a smile on one person's face, that's bigger than anything that these people are giving you for free."
For more stories like this one you can now download the BBC Newsbeat app straight to your device. For iPhone go here. For Android go here.