You told us what it's like being 15 in 2015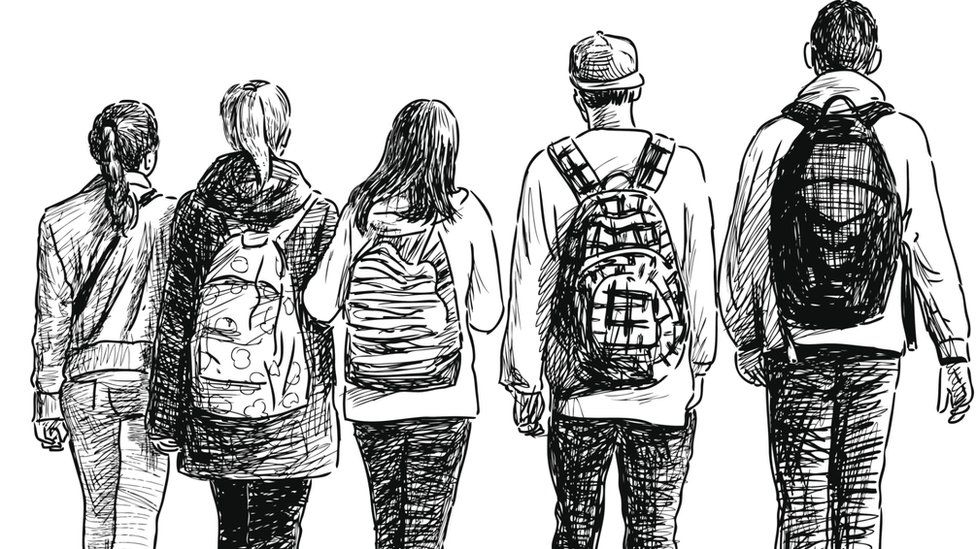 Nearly twice as many girls (19%) as boys (10%) were victims of cyberbullying last year.
That's according to the findings of a survey by the Health and Social Care Information Centre.
The What About YOUth? study looked at what 120,000 15-year-olds in England had to say about things like smoking, mental health, alcohol, diet and bullying.
We asked you to tell us about your experiences.
Bullying and body image are big issues for 15-year-olds, according to new study.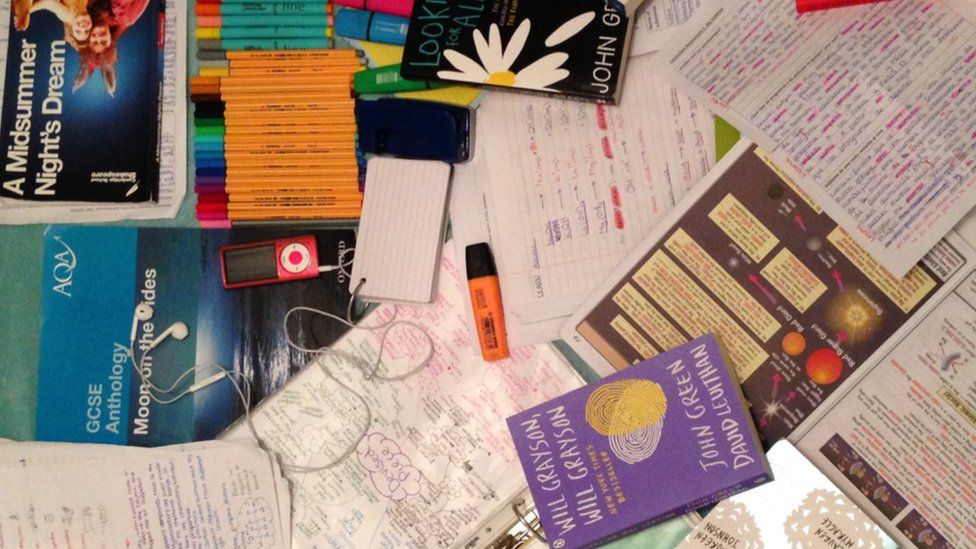 Lots of you got in touch with videos, photos and messages that told us about what your life is like as a 15-year-old in 2015. Here's what you said in videos, notes, essays and photos.
'You can never have enough tech'
'Looked down on by the popular kids'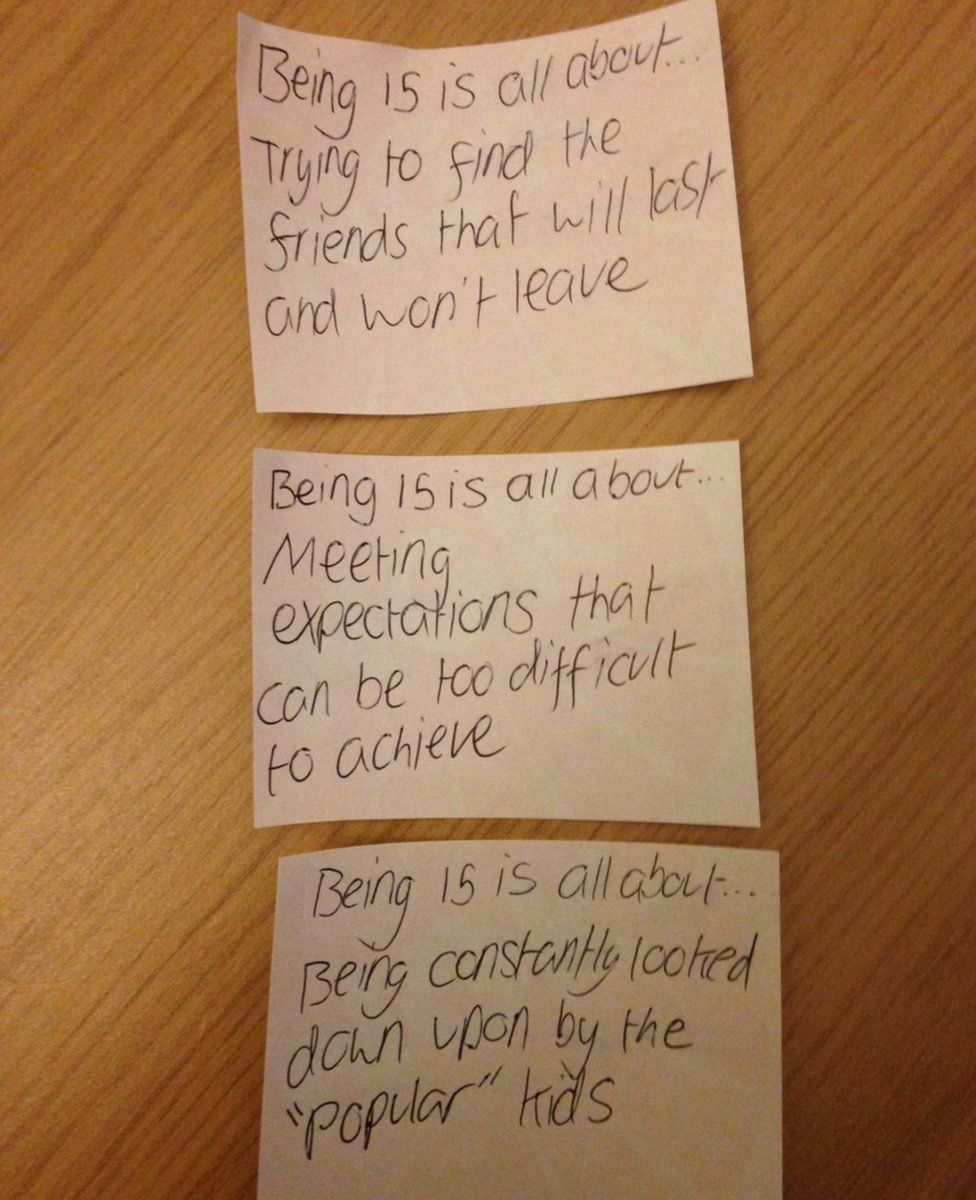 'Killing me to be fat'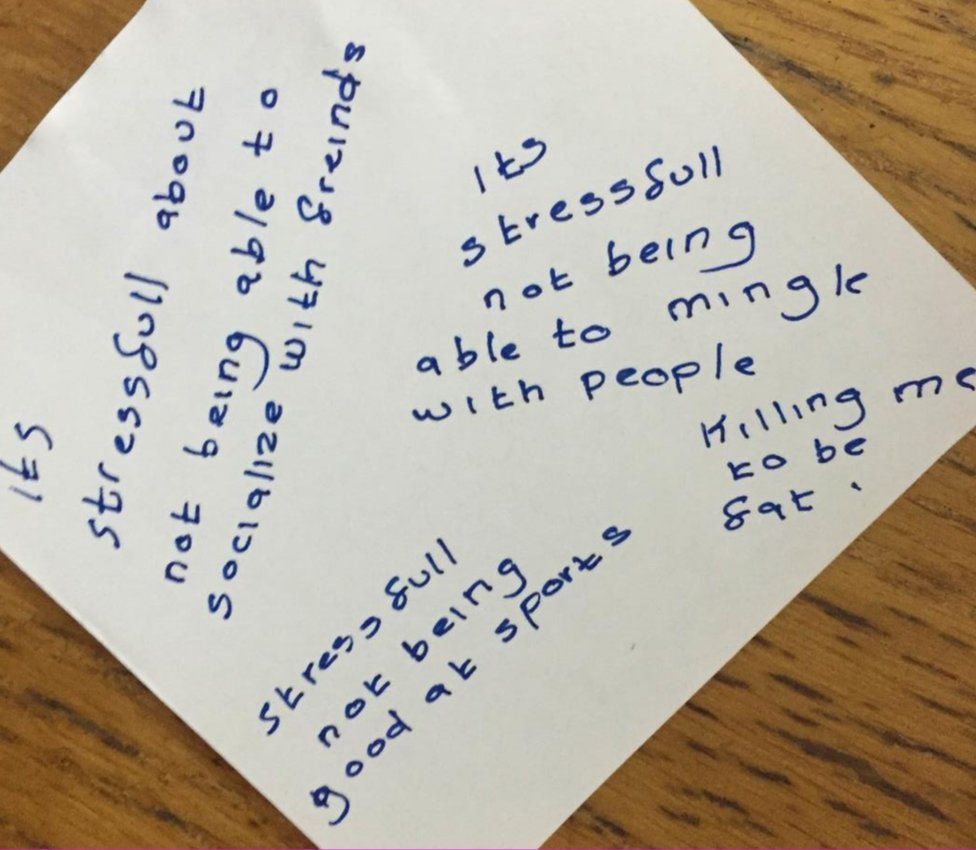 'I'm often judging myself'
'Hard to be perfect'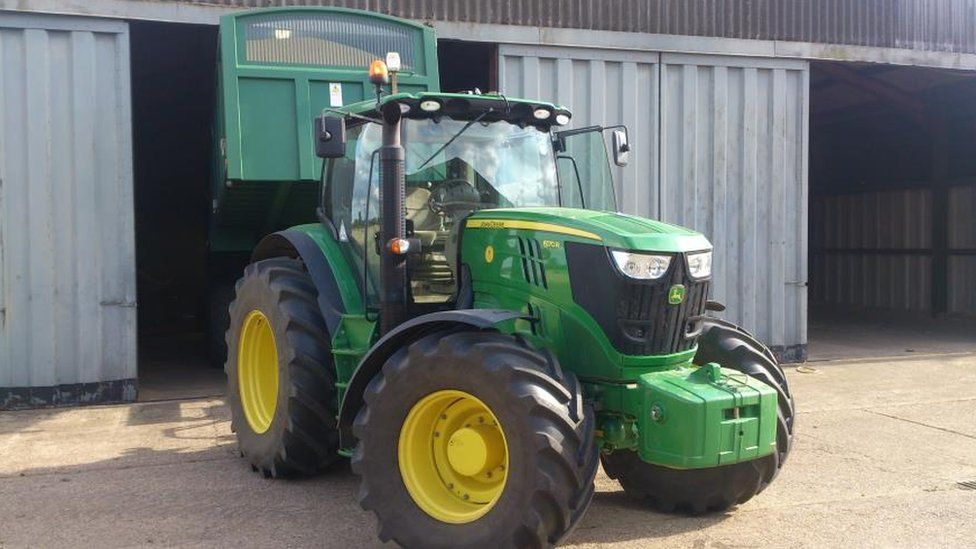 "I help out on a farm," says Calvin.
"But in school there is a lot of stress. We have GCSEs this year and next, we have to worry about our clothes, hair, shoes, phone, all of your objects and it is hard to be perfect.
"We have got to this stage where we have to find our own way of sourcing money. Some turn to illegal things. Others, like myself, turn to waking up early to do paper rounds."
'Discovering who your real friends are'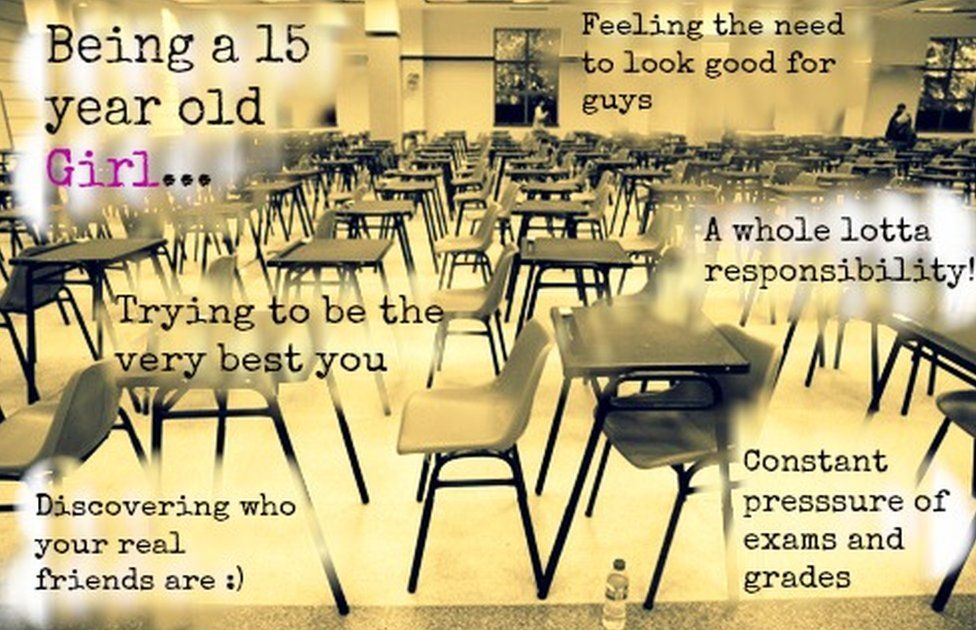 'Two explosions'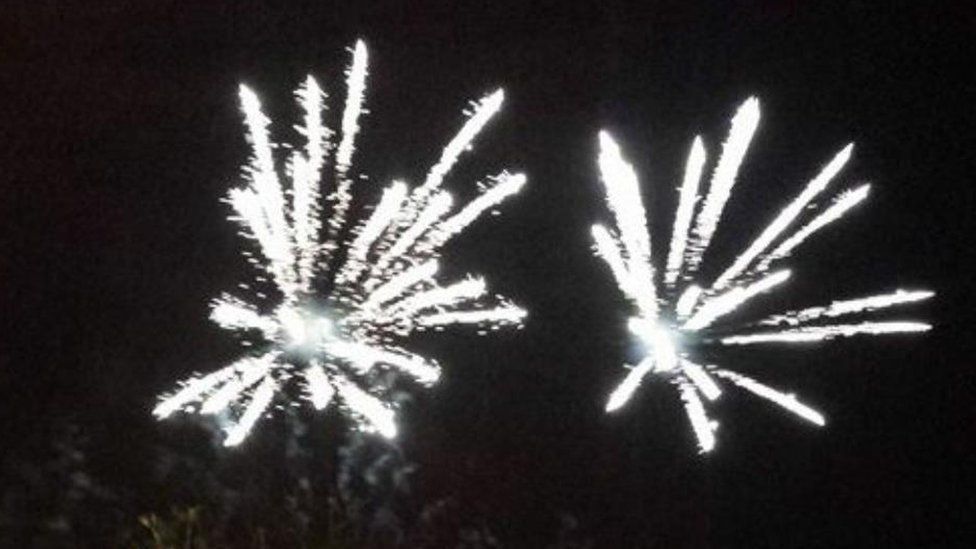 "In my opinion, a 15-year-old's life is like two big explosions," says Liam.
"At 15 years old, you have your mock exams all the time and school life in general.
"And the second explosion is your family and friends. If things are cracking off at home then that's another explosion you have to deal with while fighting through your GCSEs."
'I should have freedom'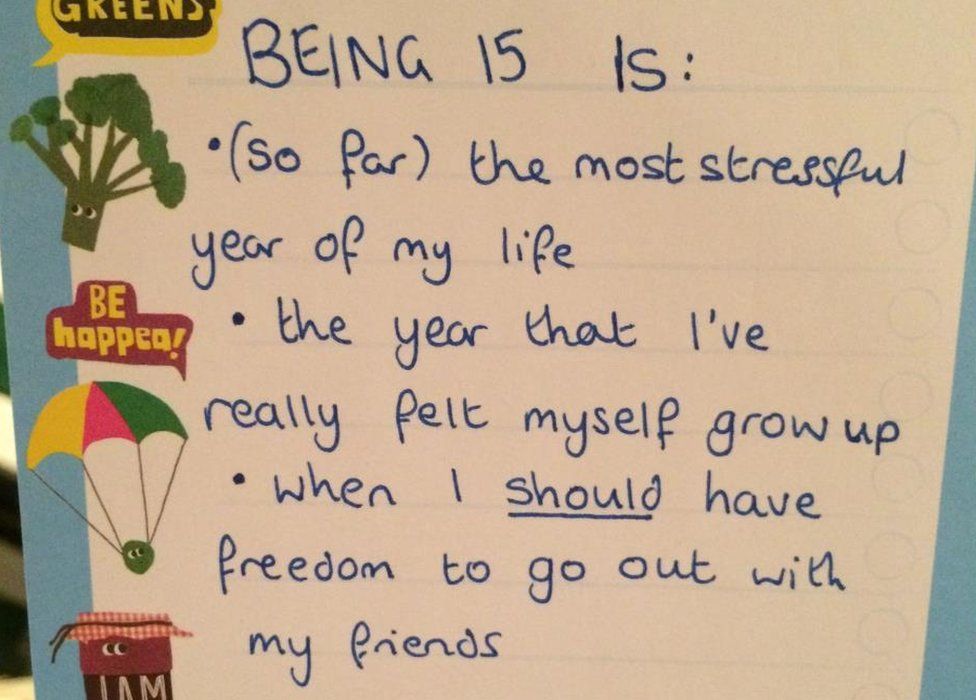 'Wanting to do cool things'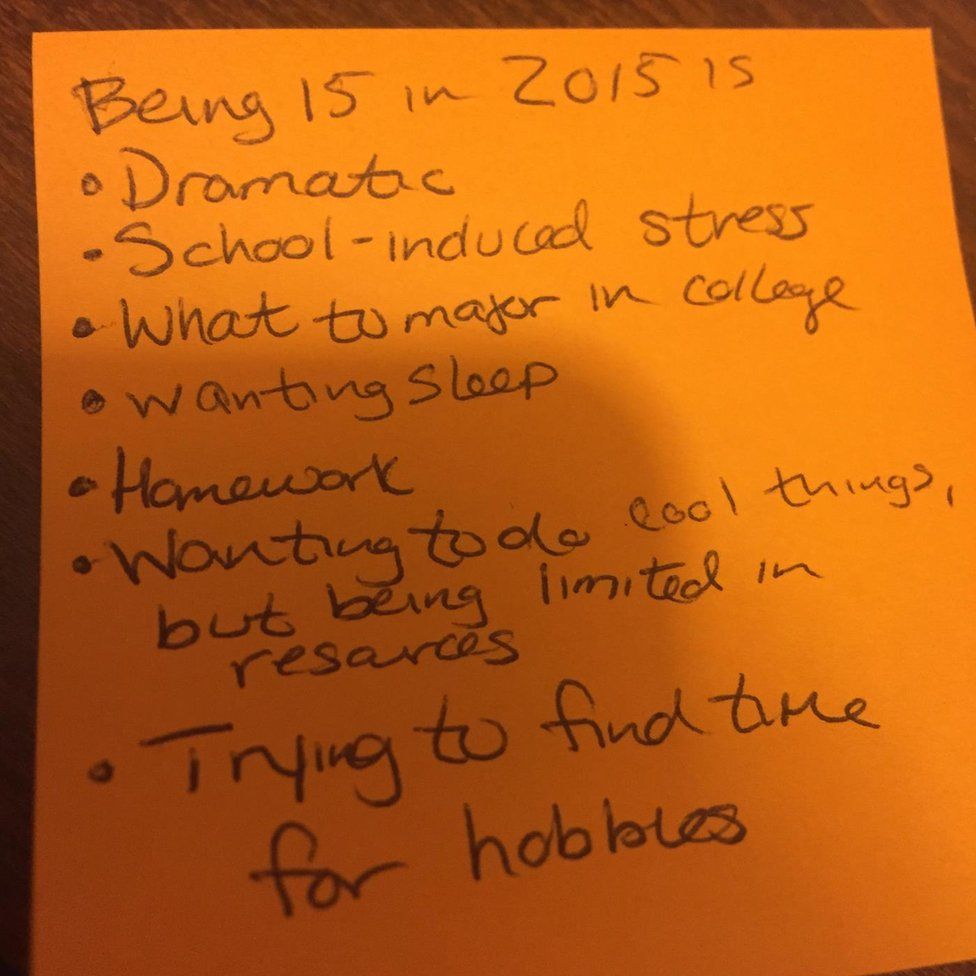 'You're starting to drown'
'Trying to stay young'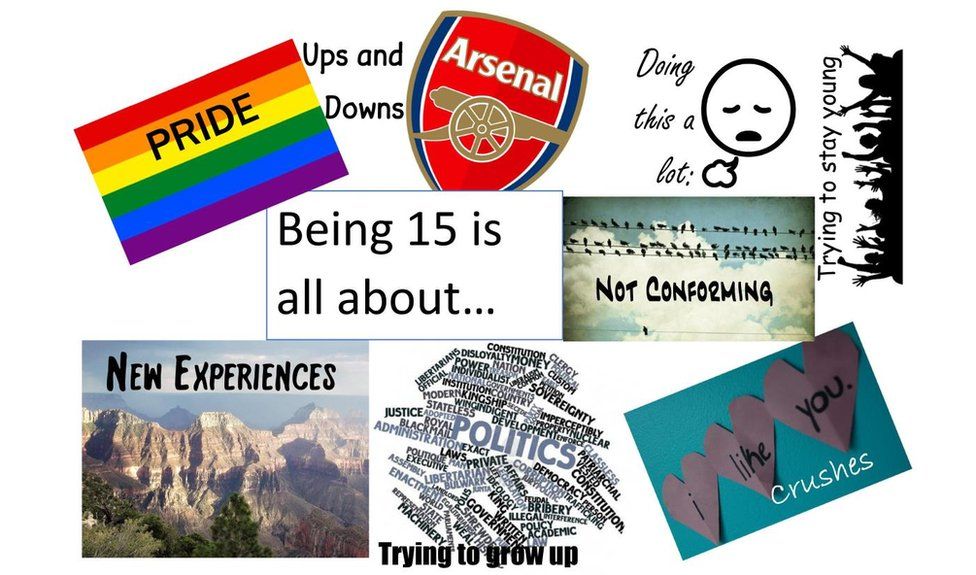 Tea solves (almost) everything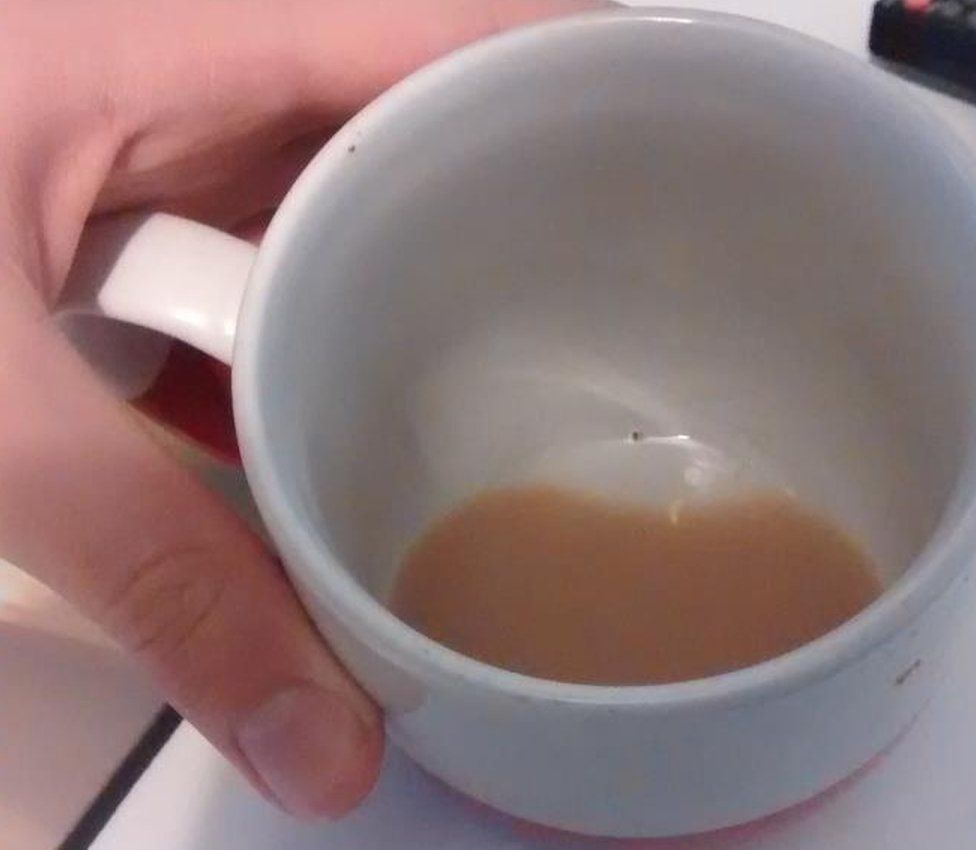 "Tea is seemingly the only reason I manage to get through four hours of staring at paper, telling myself, 'It's OK, this is revision,' when in all honesty I'm desperately trying to distract myself with simple tasks," says Harry.
For more stories like this one you can now download the BBC Newsbeat app straight to your device. For iPhone go here. For Android go here.