Lee 'Scratch' Perry's 'secret lab' studio destroyed in fire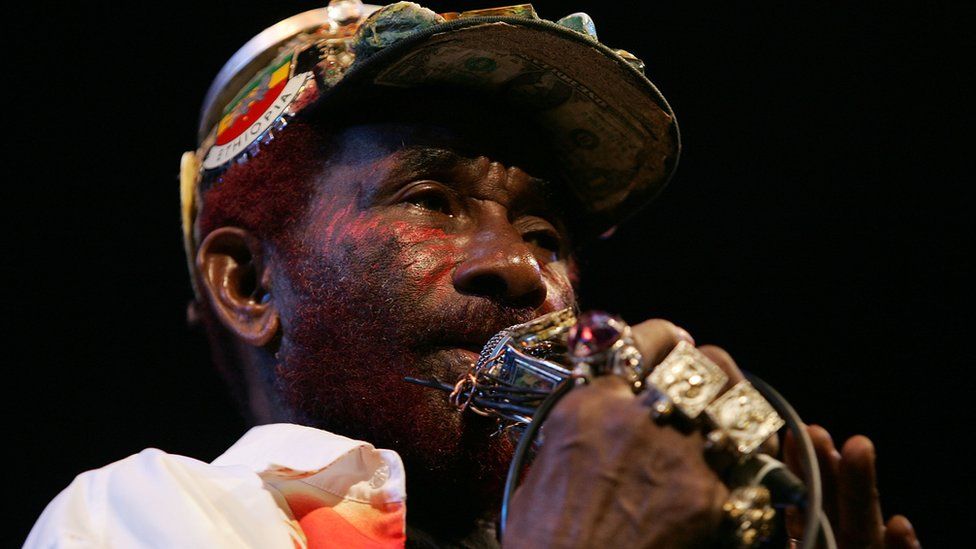 A studio belonging to legendary reggae producer Lee "Scratch" Perry has burned down with equipment, instruments and his famous "magic hats" destroyed.
Some of the kit may have been used on albums by Bob Marley and Max Romeo, who the Prodigy famously sampled on Out of Space.
The 79-year-old told fans that disaster struck at the building in Switzerland when he forgot to put a candle out.
"Something very, very sad happened, he explained on Facebook.
"My whole secret laboratory burned out".
He explained: "My whole life collections, arts, my magic hats, my magic boots, all my crazy show outfits and costumes.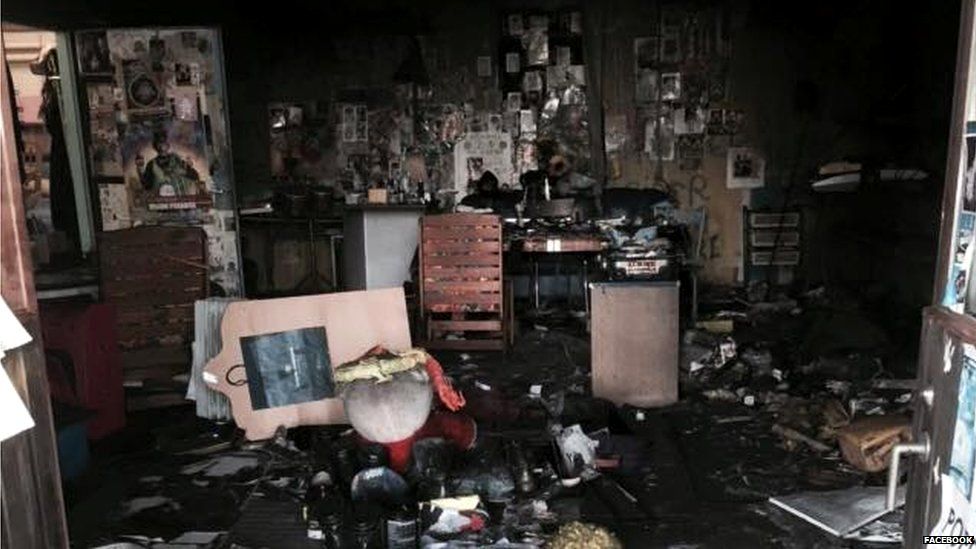 "All my electronics and studio equipment and my magic mic, books, music, everything gone."
He said he was "so sad" and added that his wife was not happy with him.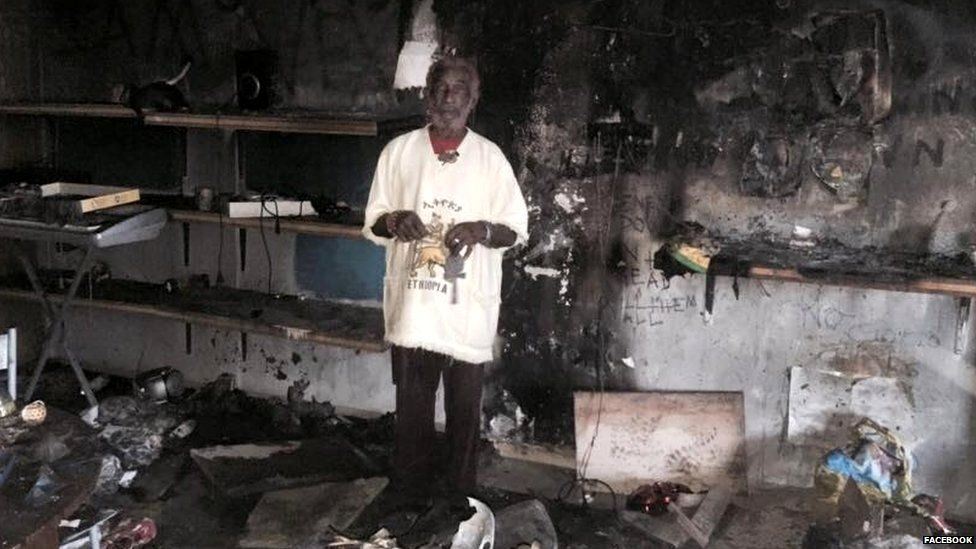 It's not the first fire at one of his properties. He deliberately burned down the original Black Ark Studios in 1979.
It was home to some of his most famous recordings and he described the act as "cleansing" during very chaotic time in his life.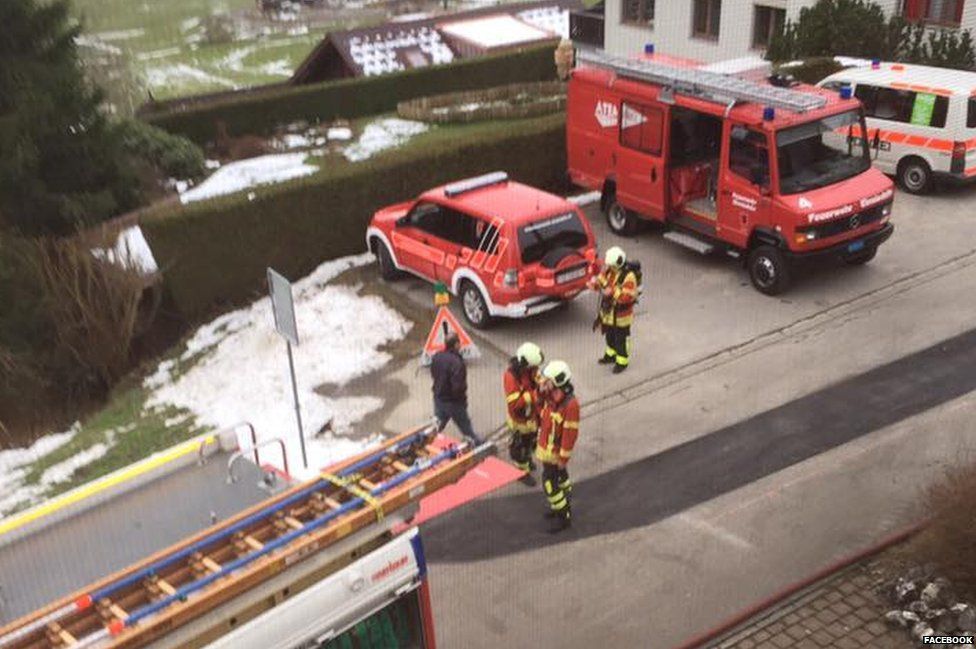 "Scratch" lives in Switzerland with his wife and children.
He is due back in his home country of Jamaica soon before he sets out on a world tour.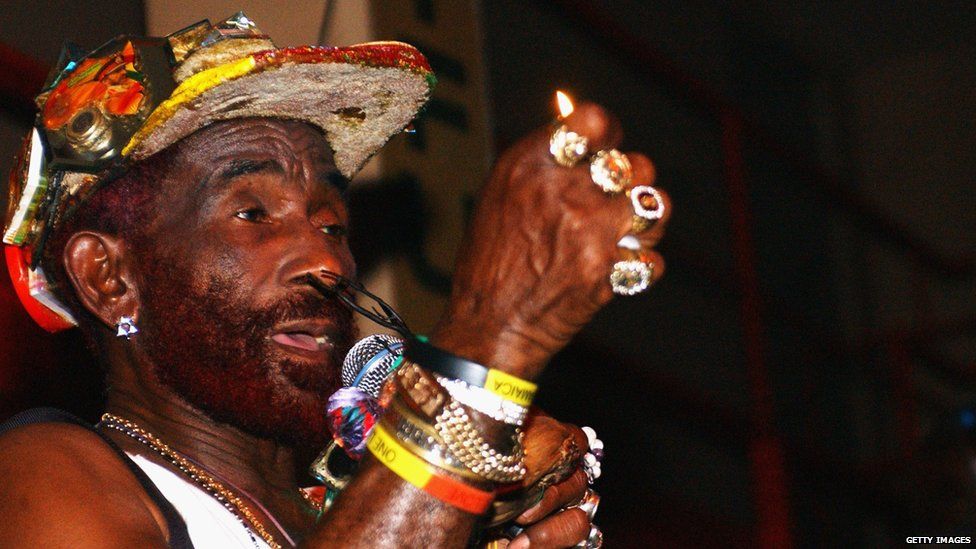 He's famous for his crazy costumes and "magic hats" and has asked fans to make him new ones as he tours the world.
He promised them a place on the guest list in exchange.
For more stories like this one you can now download the BBC Newsbeat app straight to your device. For iPhone go here. For Android go here.