Kendall Jenner and Taylor Swift win Instagram in 2015 with most popular posts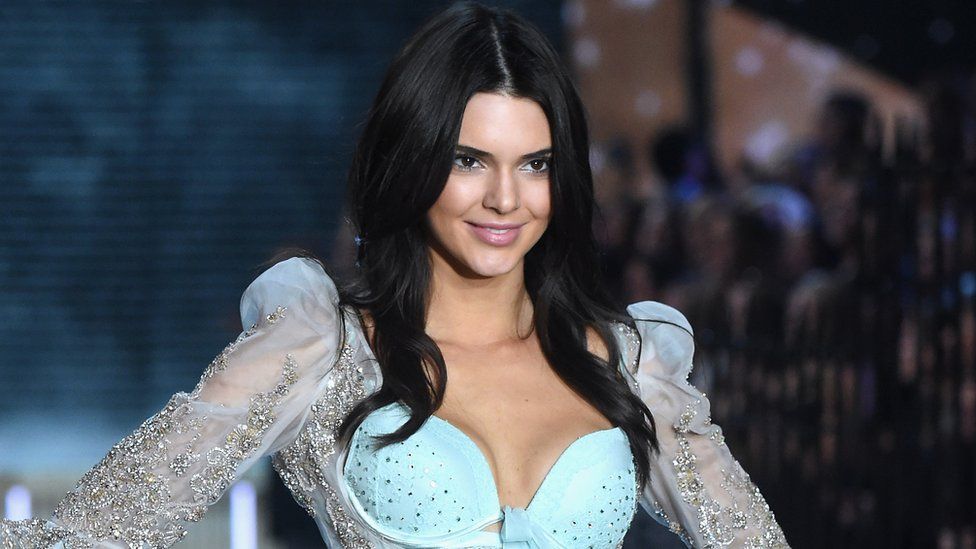 Kendall Jenner and Taylor Swift had the most popular Instagram posts of 2015.
In June, a photo of Kendall lying on the floor with her hair arranged in heart shapes became the photo-sharing app's most liked picture ever.
It now has 3.2 million likes.
Instagram's top 10 globally is based on most likes and comments.
1 - Kendall Jenner
She beat Kim Kardashian and Kanye West's wedding photo from last year, which has had 2.4 million likes.
2 - Taylor Swift
In second and third spots on Instagram's list is Taylor Swift. She's in the top 10 five times.
The first is a bunch of roses sent to her by Kanye West after she presented him with the Video Vanguard award at this year's MTV Music Awards.
There had been tension between the two after Kanye West interrupted Taylor Swift's acceptance speech at the 2009 MTV Music Awards.
3 - Taylor Swift
Number three - and her second picture on the list - was her being given a piggy back by boyfriend Calvin Harris.
The pair got together in March. Calvin Harris threatened to sue anyone who repeated claims that the pair had broken up.
4 - Kylie Jenner
In fourth spot is Kendall's sister Kylie Jenner with a photo from her school graduation party.
She's had a controversial year on Instagram with accusations of blacking up in April and she was accused of "appropriating black culture" in July after posting a picture of her hair in cornrows.
5 - Beyonce
Rounding out the top five is Beyonce with a photo of her and Jay Z's daughter, Blue Ivy, aged 11 months.
6 - Taylor Swift
The inevitable cat picture is in sixth spot - this one from Taylor Swift's house. She's the most popular person on Instagram with more than 57 million followers.
7 - Selena Gomez
Next on the list is Selena Gomez and her new jumper.
8 - Taylor Swift
Yep - it's another Taylor Swift cat shot - with another 2.4m likes.
9 - Taylor Swift
ANOTHER cat picture. But this one's quite cute.
10 - Kendall Jenner
And rounding out the top 10 is the 19-year-old reality TV star again thanking her followers for taking her past 20 million.
Top five most popular UK hashtags this year were #love, #london, #selfie, #happy and #cute.
For more stories like this one you can now download the BBC Newsbeat app straight to your device. For iPhone go here. For Android go here.