This is the model who wants to change the fashion industry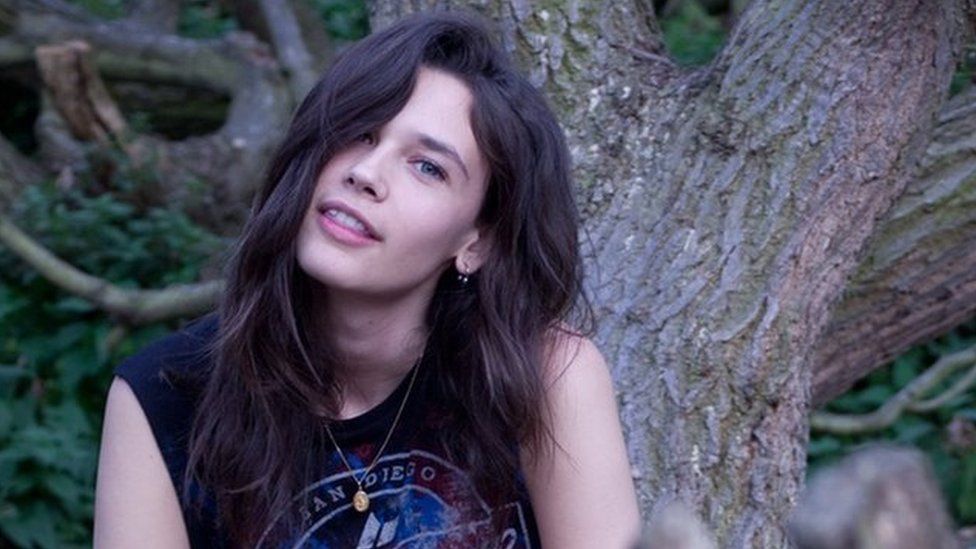 She's size eight, 5ft 10in and weighs eight stone - but not thin enough to model on the catwalk.
That's what 23-year-old Rosie Nelson was told by a major UK modelling agency.
The London-based model has taken a petition to Downing Street to try to stop that kind of thing happening to others.
She's also been giving evidence to a group of MPs looking into underweight models in the fashion industry.
Rosie agreed to take snapshots of her day for Newsbeat.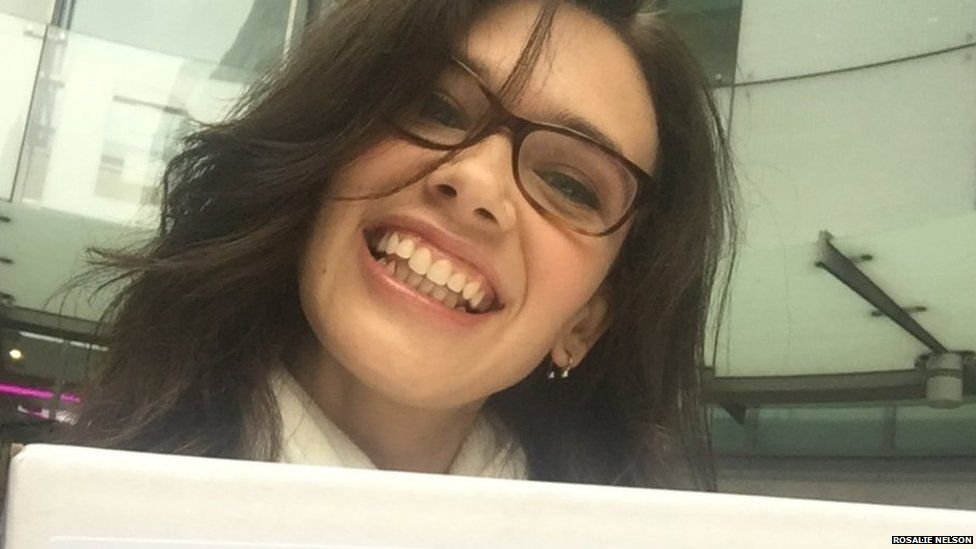 First up for Rosie, a round of interviews on TV and radio to explain what she is trying to achieve.
Ultimately, she says she wants to create a law to protect models from getting dangerously skinny. She's already had over 113,000 signatures.
"Every time a model goes into an agency they measure you, they say you need to fix this you need to fix that.
I looked ill because I'd lost so much weight... they said we want you down to the bone.
"When I went to one of the biggest agencies in London I was a size eight and they said my hips were too big for them. They said 'we need you to slim down.'
"I went away and I lost five more kilos, so that's about ten pounds, and I went back again. I looked ill because I'd lost so much weight.
"That's when they said we want you down to the bone."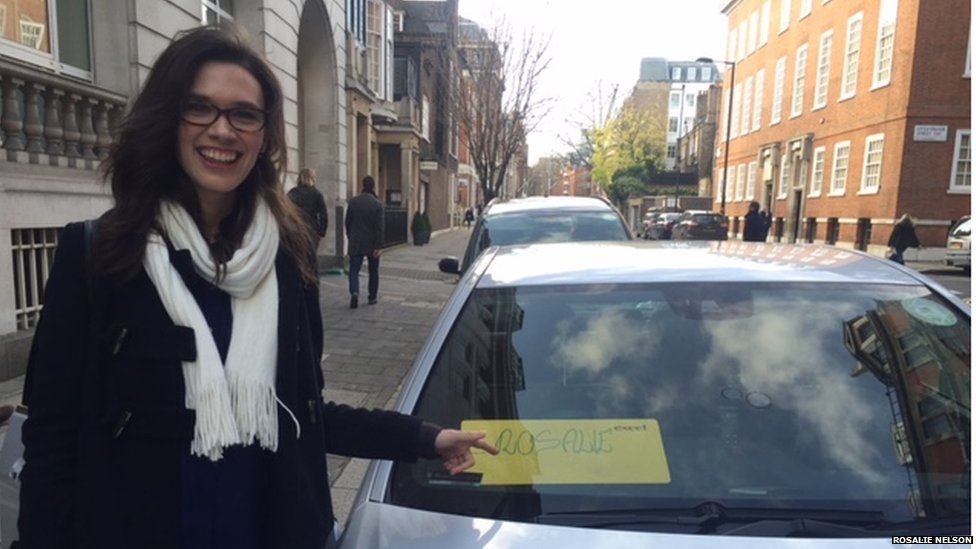 The Australian model says she is speaking up because others are too afraid.
"I've had countless people messaging me saying they have gone through almost exactly the same thing.
"They were told to lose weight and they wouldn't get signed if they didn't."
She has the support of Conservative MP Caroline Nokes who is leading a group which is looking at body image in fashion and media.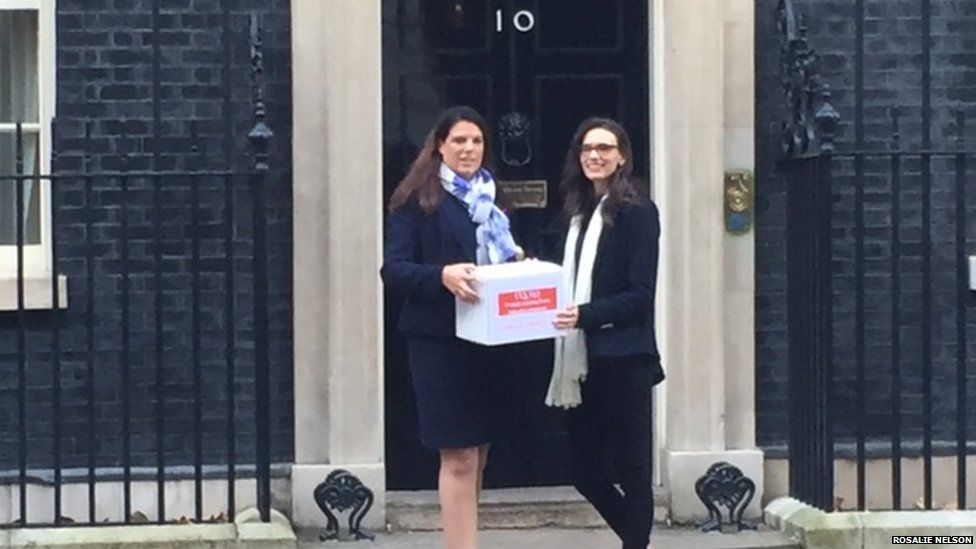 Banning women who are size zero isn't what Rosie is aiming for but she says there is no need for models to be forced to lose weight when they are already thin.
"Across the industry I would like to see health checks put in place.
"So if a model does have to lose weight for an agency she can do it responsibly, through health advice and an exercise regime from a doctor - rather than have an agency say lose weight and come back when you're thinner."
I wouldn't be allowed on the catwalk, of course not.
Some critics within the fashion industry feel that approach is unworkable but Caroline Nokes has invited Rosie to speak at parliament and share her story.
That means talking in front of a room full of politicians. Rosie's made notes to ensure she gets her point across.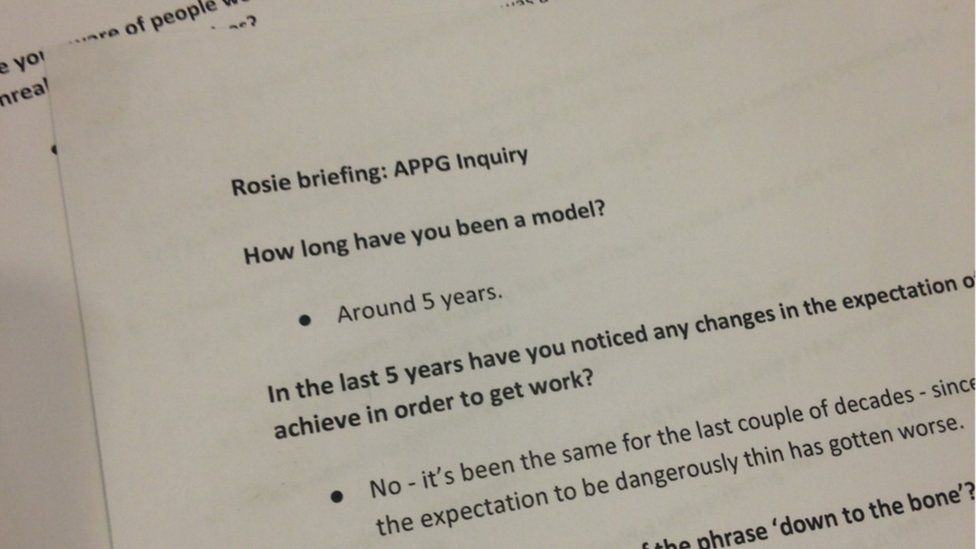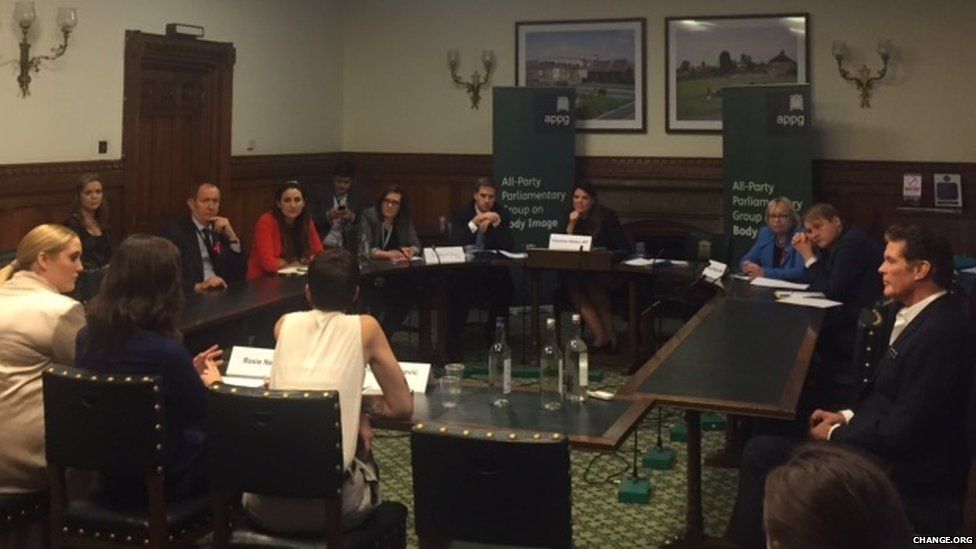 Rosie has made the decision not to lose any more weight and put her health first rather than her career. It means that she now works for a smaller agency and mainly gets booked for commercials rather than high-fashion work.
Looking back on the day, she feels it could make a difference.
"I felt today was really positive. It was refreshing for me and the other models to speak freely about the industry and have such a good reception from the parliamentary group and everyone else in the room.
"It was almost like today was the first time that there was a level playing field between the models and the model agencies when we were giving evidence alongside one another.
"They no longer had the upper hand in he discussion."
For more stories like this one you can now download the BBC Newsbeat app straight to your device. For iPhone go here. For Android go here.