YouTube won't be removing 'cruel' Sam Pepper 'killing prank' video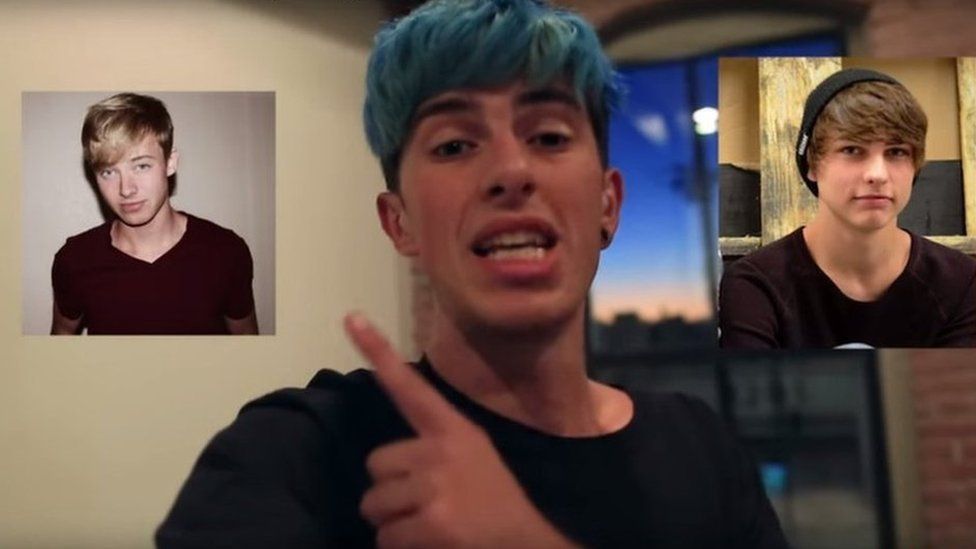 YouTube say they won't be removing a video in which vlogger Sam Pepper appears to trick a man into believing his friend has been killed.
The five-minute clip shows Viner Sam Golbach being "kidnapped" before his friend Colby Brock is "shot dead" while he's watching.
It's caused a backlash on Twitter, with people labelling the stunt "cruel" and "disgusting".
YouTube says the video doesn't break any of its community guidelines.
It means the video will stay on the site.
Some people have demanded the video be taken down and a petition has been started calling for YouTube to deactivate Sam Pepper's channel.
Newsbeat has contacted Sam Pepper for a response.
The video, called Killing Best Friend Prank, was uploaded on Sunday.
Sam introduces the video saying he met the two Viners - Sam Golbach and Colby Brock - a couple of weeks before and arranged to meet them to talk about filming a video.
"Let's see how he [Sam] reacts to his best friend of five years [Colby] being killed in front of him," Sam Pepper teases.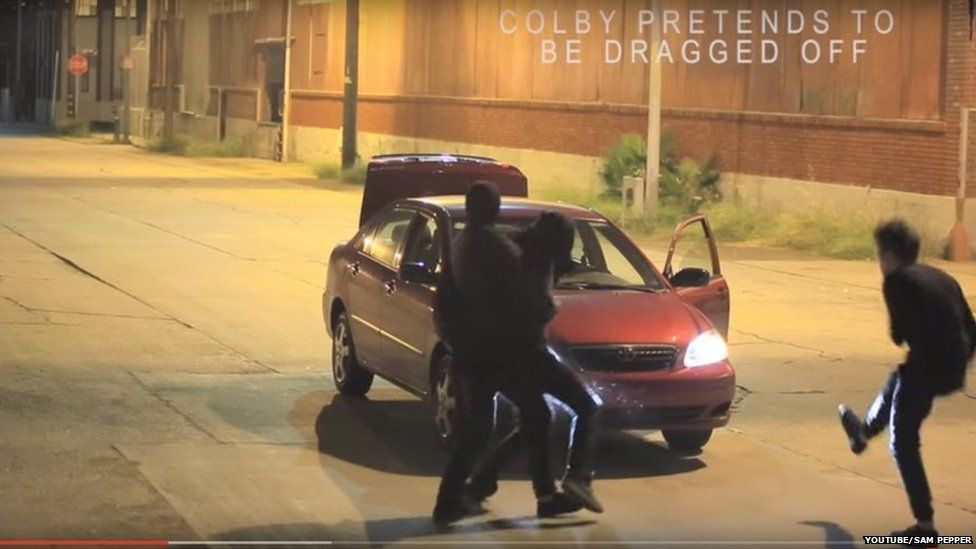 You then see Sam Golbach and Colby driving down a quiet street before their car stops abruptly.
Colby gets out to check the car bonnet, before Sam joins him.
An unidentified figure appears and covers Sam's head with a hood before he is put in the car boot.
The video then cuts to what looks like a rooftop with Sam in a chair and Colby is kneeling next to him.
The kidnapper appears to shoot Colby in the head and he falls to the ground, to the distress of Sam.
After about 30 seconds, Colby gets up and tries to reassure Sam it was all faked.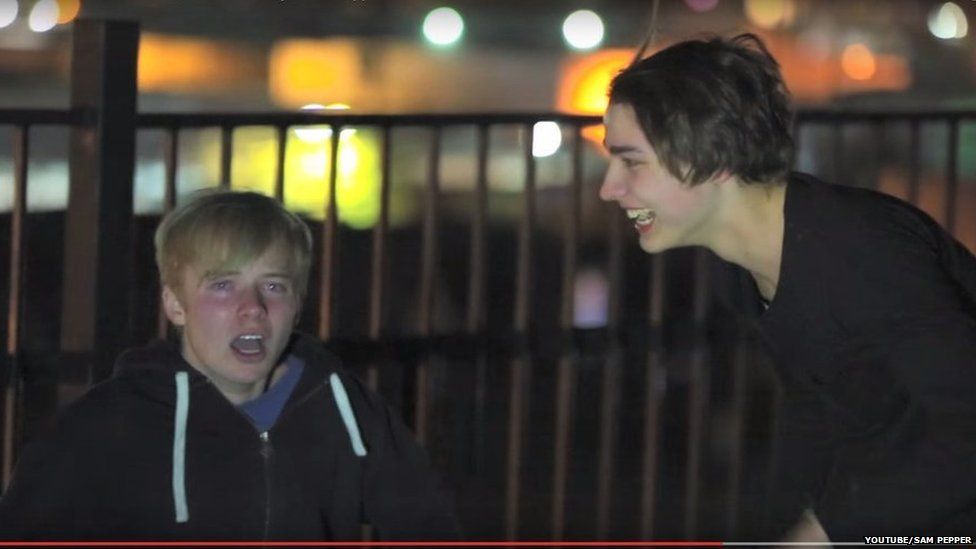 The video finishes with the three of them "a couple of days" after the stunt.
Sam Golbach is seen smiling and says: "That was crazy. Props to you guys, that was insane."
After the video was uploaded, he tweeted a message defending it.
"Going into social media I knew at one point there would be a prank like this would happen.
"After thinking through it all and spending the next few days with both Colby and Sam I'm honestly not mad."
Last year, Sam Pepper denied claims of sexual harassment made against him.
He also said that a video where he appeared to pinch unsuspecting women's bottoms was "staged and scripted".
For more stories like this one you can now download the BBC Newsbeat app straight to your device. For iPhone go here. For Android go here.