Spy agency GCHQ facing fines for 'hipster' job adverts on London streets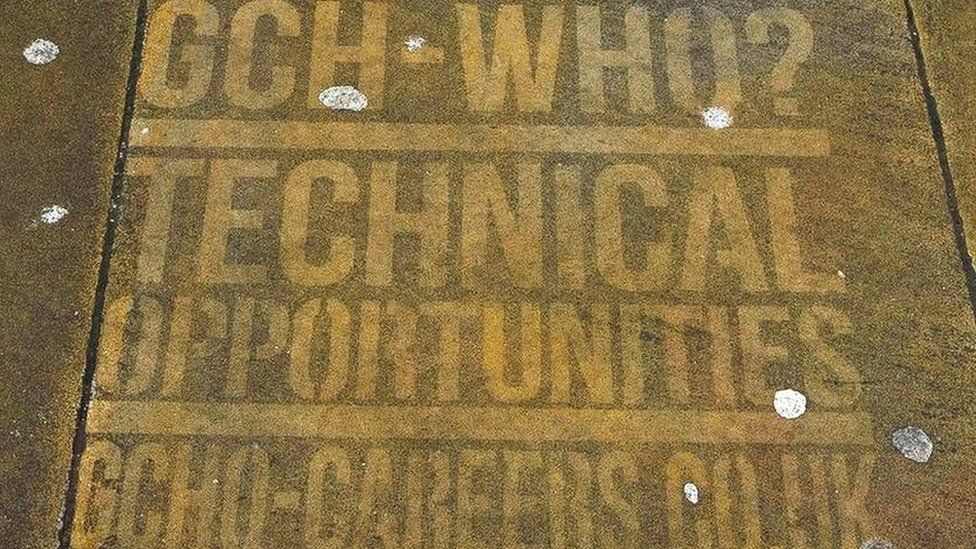 Hackney Council says GCHQ could be fined after it marked out job adverts on pavements in the London borough.
The authority says it didn't give permission for the spy agency to create the words on streets around Shoreditch.
The adverts said "GCH-WHO? Technical opportunities" and included a website address.
"If we get evidence that any of these adverts are definitely in Hackney we will take enforcement action," Hackney Council said in a statement.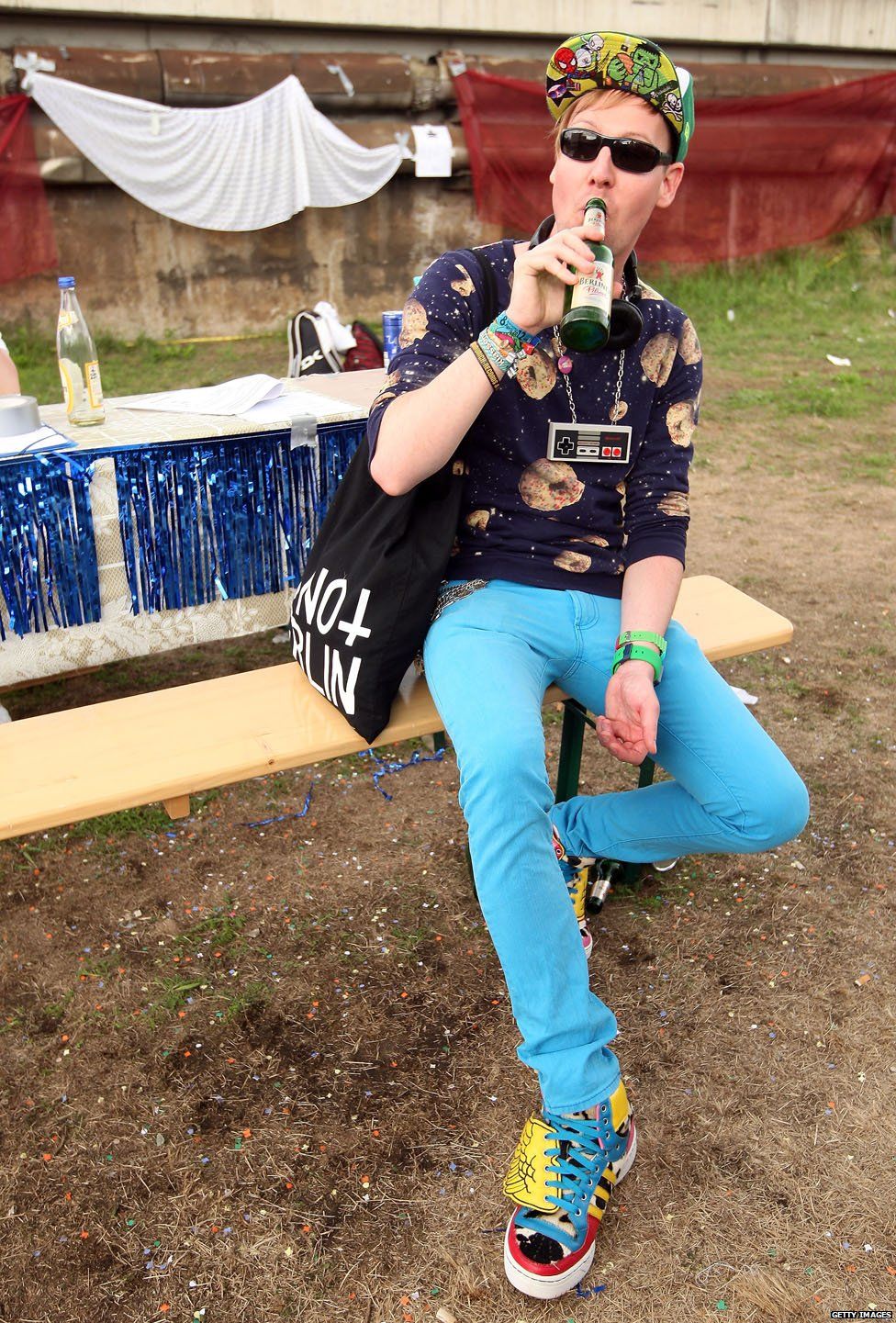 "[That] can include forcing the company to clean it up and fining them. This is something we have done in the past and will continue to do."
Intelligence service GCHQ used reverse graffiti for the adverts, which means the words were created by cleaning the pavement using a stencil and pressure washer - not using spray paint.
Hackney Council's graffiti policy says organisations have to ask for permission first.
"The council does not consent to any painting, writing, soiling, marking or other defacement on its property including footways without its prior express permission being obtained."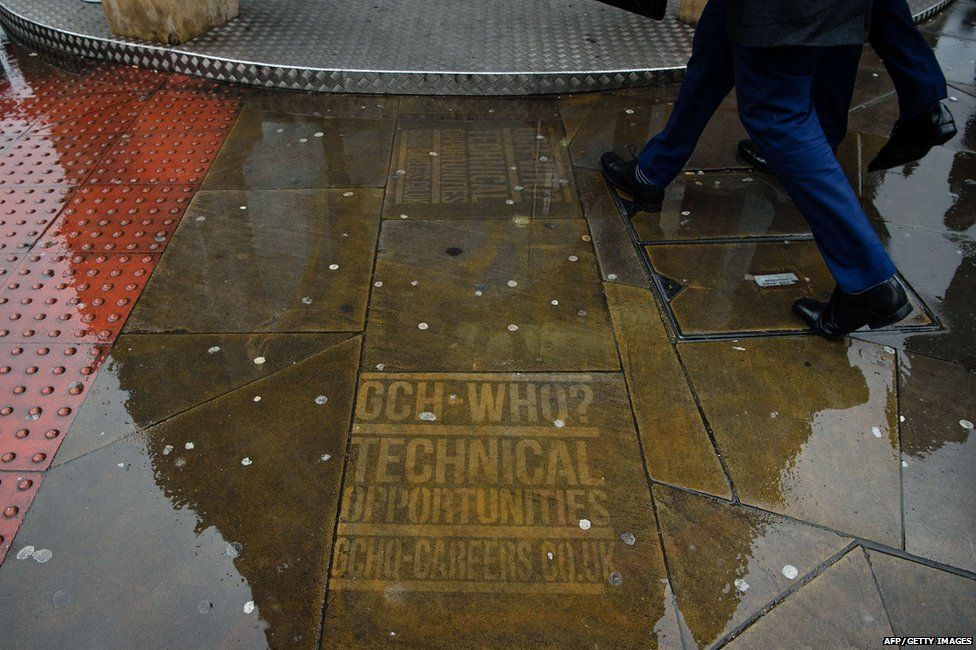 They were also spotted in Manchester, Birmingham, Wolverhampton and Leeds.
GCHQ says it was led to believe that it could put adverts on pavements in Hackney.
"GCHQ uses innovative methods to reach its target audience," a spokesperson said.
"It employs a contractor to approach councils for permission to carry out recruitment methods such as clean graffiti.
"In this instance, Hackney Borough Council were approached for permission to use non-chemical clean graffiti in their area.
"GCHQ understands that Hackney Borough Council's reply contained limitations on using clean graffiti on street furniture, not pavements."
People posted ads they had seen - mainly from Great Eastern Street in Hackney - on Instagram and Twitter.
It's led to lots of jokes that MI5, which is responsible for protecting the UK's internal security, wants to employ "hipster spies".
The area in Shoreditch where the adverts first appeared is known as the UK's digital hub - or "Tech City" - and includes "Silicon roundabout" at Old Street.
US tech firms Amazon, Facebook and Google all have offices there - although with rents spiralling, many start-ups are being forced to leave.
"GCHQ is always looking to widen [its] recruitment focus to reach the people we would like to recruit and therefore we use a range of innovative channels for our advertising," a spokesperson said last week.
"We look at areas which are likely to contain a high proportion of people who we would like to recruit, in this case people with technical skills and experience."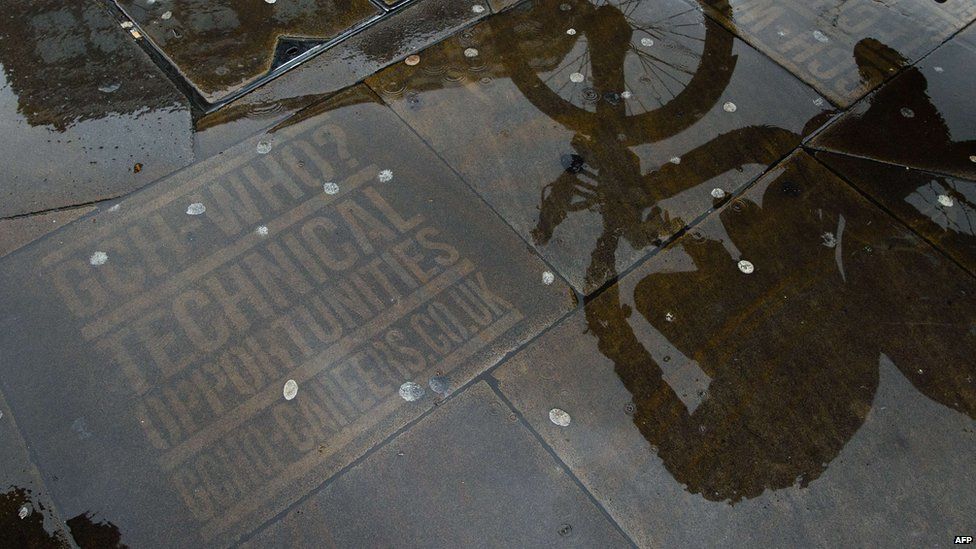 The government has announced extra funding for security services after the attacks in Paris two weeks ago, which left 130 people dead and more than 350 injured.
An extra 1,900 officers are being recruited for MI5, MI6 (the Secret Intelligence Service's foreign section) and GCHQ, the UK Government Communications Headquarters.
There are around 13,000 security staff employed at the moment.
"Our security and intelligence services have stopped something like seven attacks in the last six months, albeit attacks planned on a smaller scale," said David Cameron.
For more stories like this one you can now download the BBC Newsbeat app straight to your device. For iPhone go here. For Android go here.