Sound Of 2016: All about the music stars you'll be loving in 2016
BBC Music has announced the 15 names on the Sound Of 2016 long list.
The annual event aims to predict who will be the big emerging music acts in the coming year.
Around 100 journalists, DJs and critics put the list together.
In the past it's been topped by Adele, Sam Smith, Jessie J and Years & Years.
We've looked at each of the artists you'll definitely be hearing more about in 2016.
There's more on all the artists on the list on the BBC Sound Of website.
Alessia Cara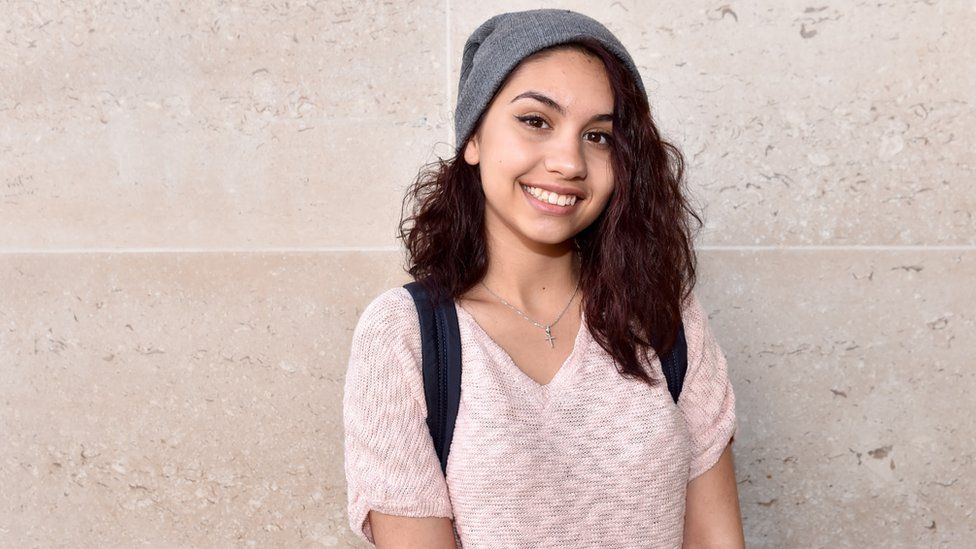 Alessia Cara is a 19-year-old singer-songwriter from Canada.
She began her career singing covers on YouTube before being signed to Def Jam Records.
And she already she has one huge fan in Taylor Swift.
Alessia's already visited the Radio 1 Live Lounge. Watch her performance below.
Swift even invited her on stage during her mammoth 1989 tour when she stopped in Tampa, Florida.
Read more about Alessia Cara at the BBC Sound Of website.
Blossoms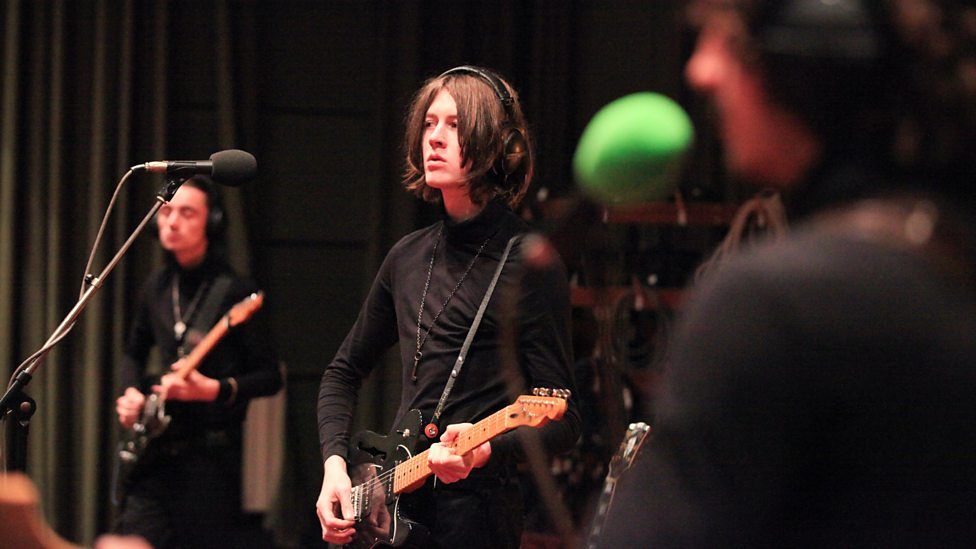 Sound Of 2016 long list
Alessia Cara
Billie Martin
Blossoms
Dua Lipa
Frances
Izzy Bizu
J Hus
Jack Garratt
Loyle Carner
Mabel
Mura Masa
NAO
Rat Boy
Section Boyz
WSTRN
Blossoms are an indie five piece from Stockport in Great Manchester.
They got together in 2013.
Since then they have played the SXSW festival in Austin, Texas, and supported The Courteeners at their huge gigs at Heaton Park in Manchester in June.
So how did they come up with their band name?
According to drummer Joe Donovan, in an interview with Northern Noise, he was on the bus with singer Tom Ogden when they saw a pub called The Blossoms.
"I was like, 'That'd be such a good name for a band' and then, two weeks later I was doing the same journey with bassist Charlie [Salt] and he said exactly the same thing."
Read more about Blossoms at the BBC Sound Of website.
Billie Marten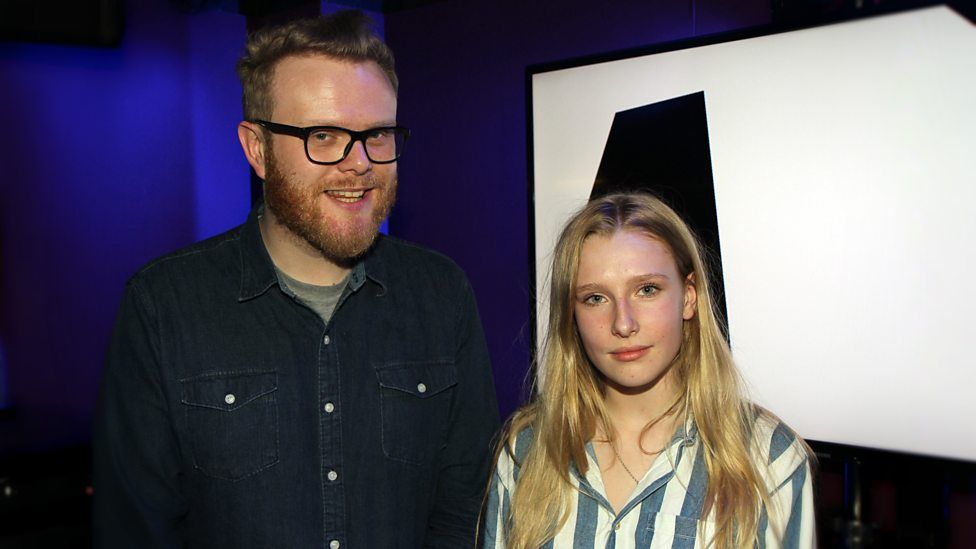 Billie Marten is another artist who started out on YouTube.
At just 16 years old, she is still juggling school with her burgeoning music career, having recently toured with Lucy Rose.
She also has a few famous fans in the shape of Bastille and Ed Sheeran.
But Billie has another love in her life: alpacas. In an interview with Source Magazine she explained her "weird obsession".
"I can't explain it. I think they're beautiful and I love them, so for my birthday I got given a walk with some alpacas as a present.
"The alpaca actually chooses you based on your personality."
Read more about Billie Marten at the BBC Sound Of website.
Dua Lipa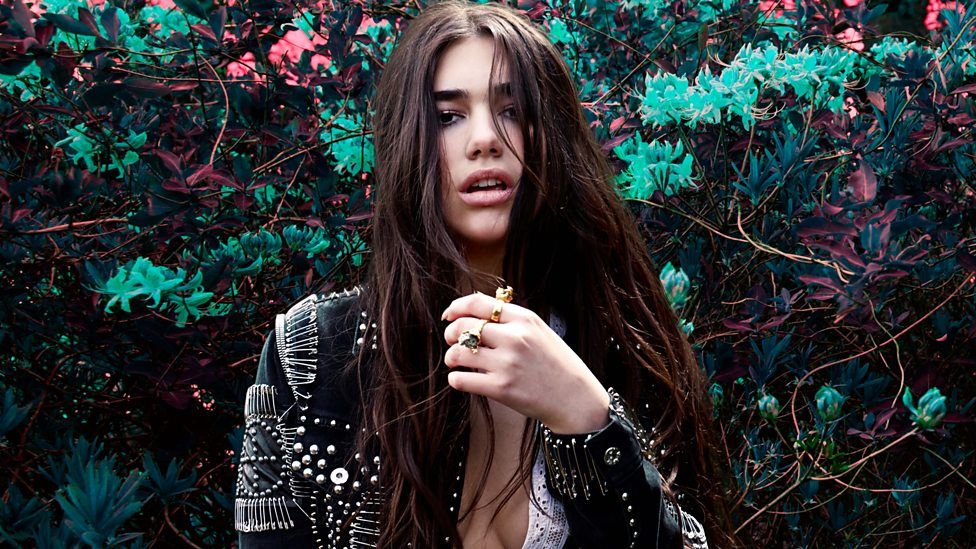 Dua Lipa is a London-based Albanian singer-songwriter who is getting a lot of people excited.
The 19-year-old has signed to Lana Del Rey's management team and has been working with Emile Hayne, who produced much of Lana's work and FKA Twigs.
She has covered another artist on the list, Alessia Cara's Here.
And if you are a massive X Factor fan then you just might recognise her from an advert for the show back in 2013.
Read more about Dua Lipa at the BBC Sound Of website.
Frances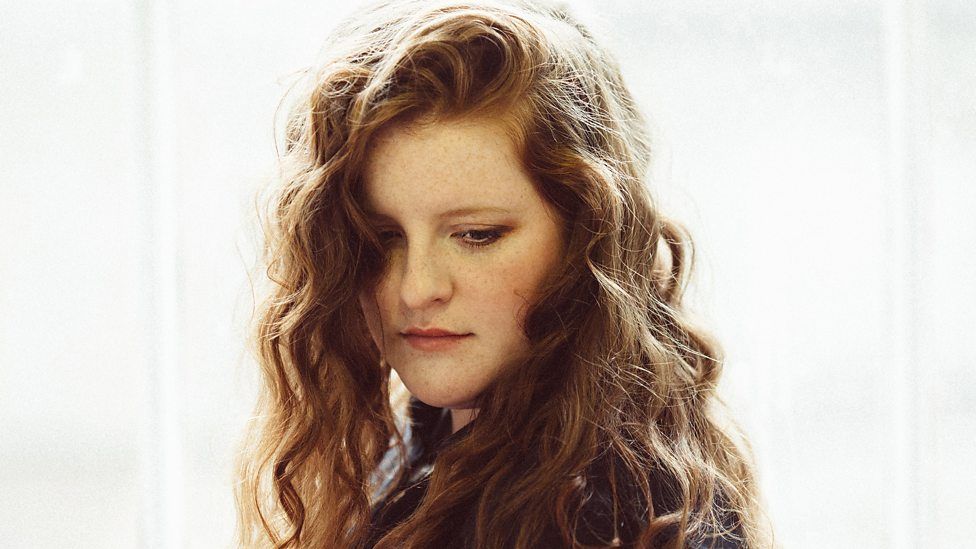 Frances is a bit of a hero as she stood in for The Libertines during BBC Radio 1's Live Lounge month in September.
She was also in the top three artists up for this year's Brit's Critics' Choice Award but lost out to Jack Garrett.
One of her biggest fans is Sam Smith who invited her to support him at his first comeback show after throat surgery.
Read more about Frances at the BBC Sound Of website.
Izzy Bizu
The 21-year-old singer-songwriter also made it into the Brits Critics' Choice Award top three.
She was discovered at an open mic night and was pulled on stage at a gig - before Ed Sheeran.
Read more about Izzy Bizu at the BBC Sound Of website.
Jack Garratt
This year's winner of the Brit Awards Critics' Choice has certainly had a big year building up to this.
He also won the BBC Introducing prize at the BBC Music Awards.
But before finding critical acclaim a 14-year-old Jack Garratt decided to enter Junior Eurovision to kickstart his musical career.
He reached the British final with a song he wrote himself, That Girl, but came last.
Read more about Jack Garratt at the BBC Sound Of website.
J Hus
This 20-year-old east London rapper has been gaining notoriety over the past year.
He was stabbed five times and then criticised by anti-knife campaigners after he made gang signs from his hospital bed.
J Hus deleted the pictures soon after.
Since then he has said he realises how much his actions can influence others.
Meanwhile, his Fire in The Booth has been watched nearly 1.5 million times.
Read more about J Hus at the BBC Sound Of website.
Loyle Carner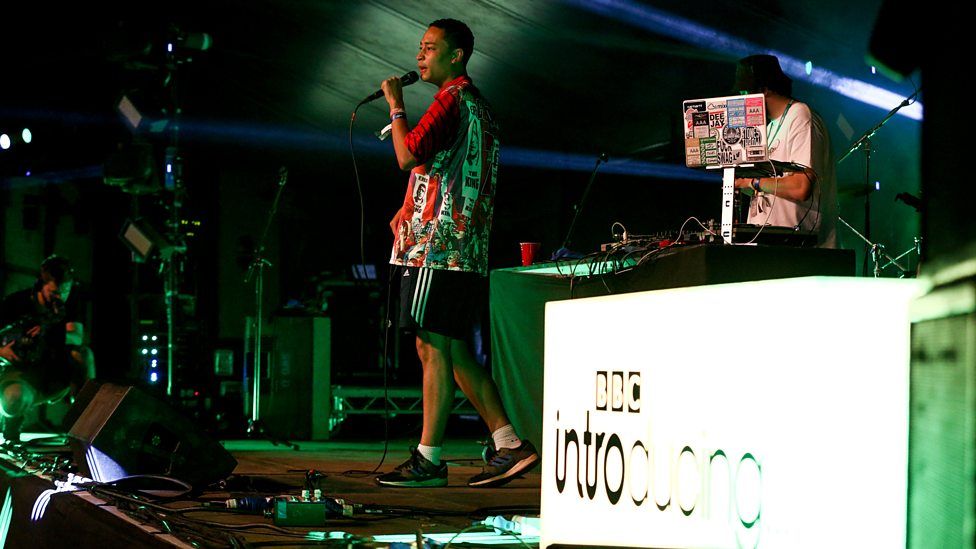 Loyle Carner is a rapper from south London who recruited his mum and brother to feature in the video to his track Tierney Terrace.
He got a drama scholarship at the Brit School and went on to do a drama degree at university before focusing on music.
Loyle is a big fan of fellow London poet and rapper Kate Tempest who is described as lyrically, really inspiring.
They got to record a track together as part of London producer Dan Carey's Speedy Wunderground project, where an entire track was cut within 24 hours.
Read more about Loyle Carner at the BBC Sound Of website.
Mabel
Mabel McVey is the youngest daughter of one of pop's finest female singers, Neneh Cherry.
If that didn't infuse her body with a natural talent for music, her dad is Cameron McVey, who produces Massive Attack.
Read more about Mabel at the BBC Sound Of website.
Mura Masa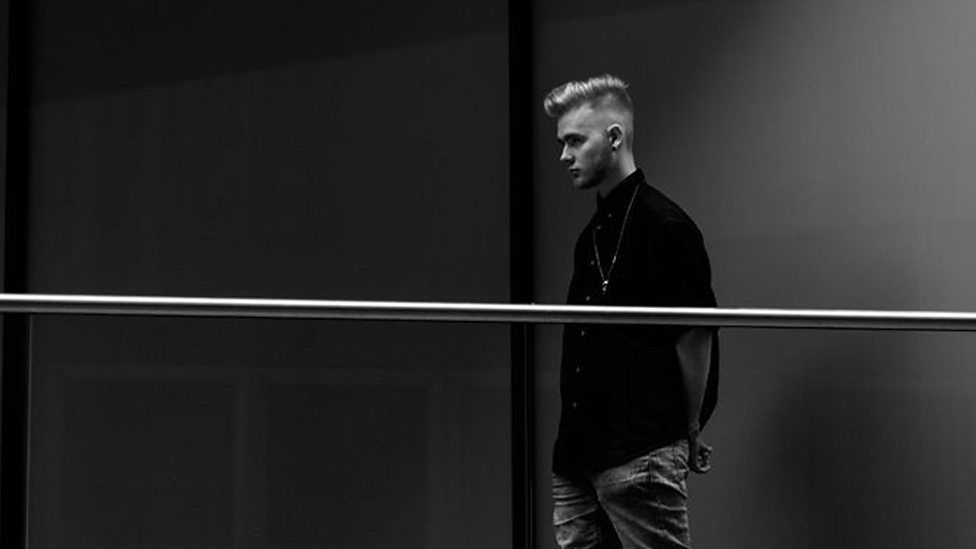 Mura Masa is being hailed as the next big UK producer.
But his real name is Alex Crossan and took his alias from a 16th-century Japanese swordsmith who was apparently "possessed of a violent and ill-balanced mind verging on madness".
His latest single, Love for That features Shura, who made it on to the Sound Of 2015 poll.
Read more about Mura Masa at the BBC Sound Of website.
NAO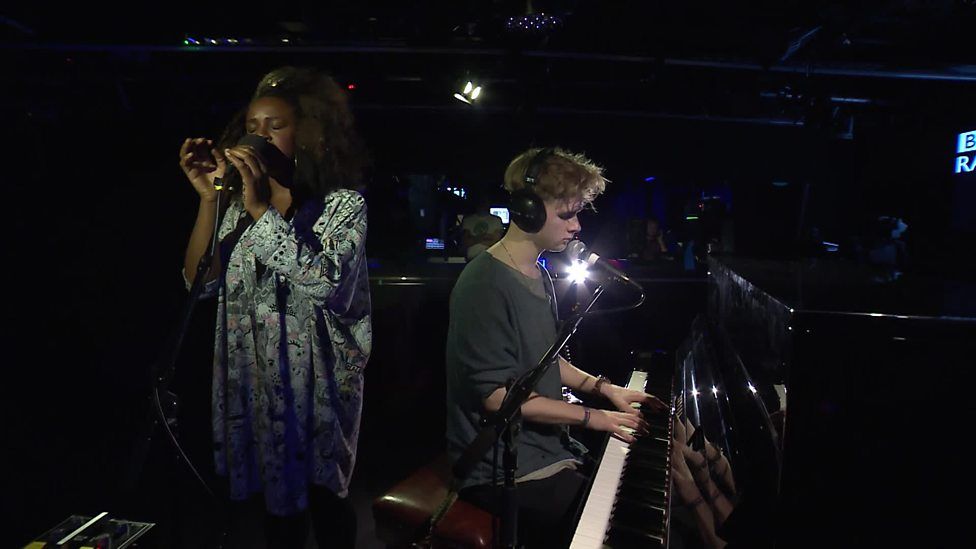 You might recognise NAO's vocal talents from Disclosure's second album Caracal.
She was one of the newer featured artists on the record and was delighted with her Disclosure makeover.
Read more about NAO at the BBC Sound Of website.
Rat Boy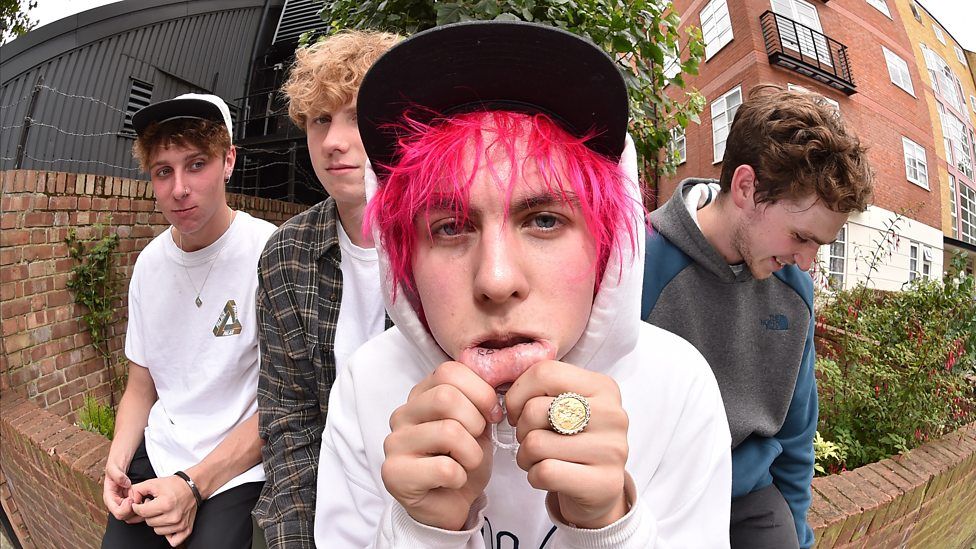 Rat Boy is from Essex and being hailed as the voice of his generation by some, drawing a lot of comparisons to Jamie T.
From his social media accounts, he looks like he is having a great time.
He has toured with The 1975 and got a few new tattoos, his most impressive on his inner lip.
Read more about Rat Boy at the BBC Sound Of website.
Section Boyz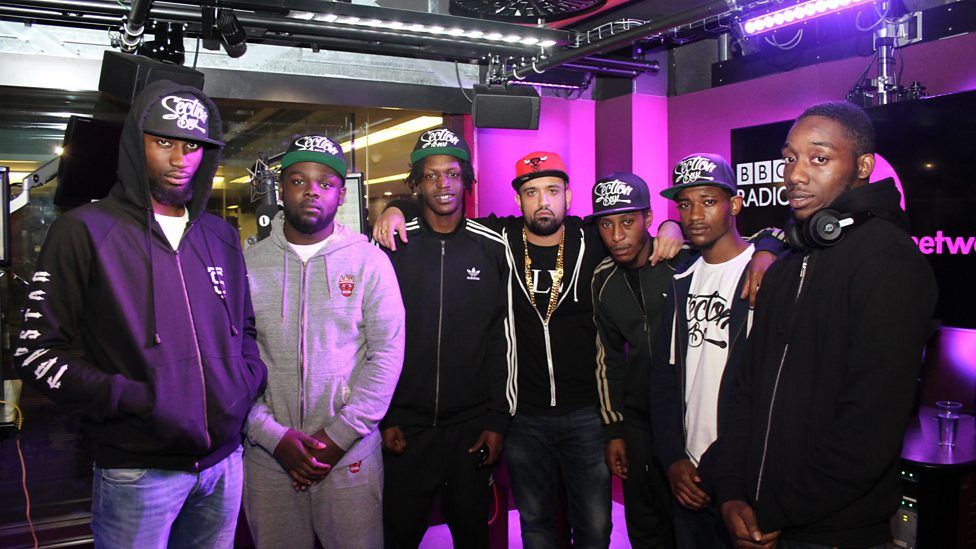 Section Boyz have a huge fan too, Miss Rita Ora, who says she loves grime.
In an interview with RWD magazine she said: "This Section Boyz mixtape is going to be… the sickest."
Read more about Section Boyz at the BBC Sound Of website.
WSTRN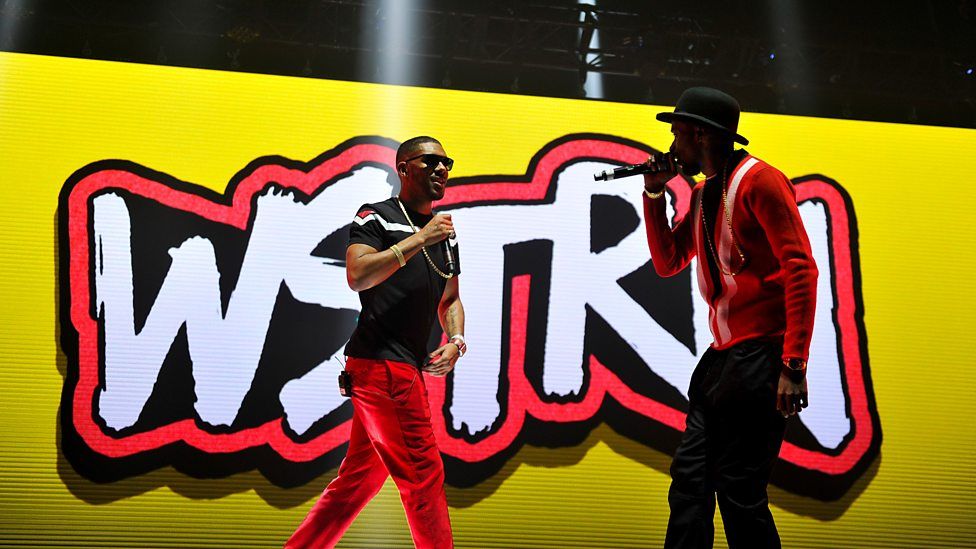 This west London trio nearly knocked Adele off the top spot with their track In2.
It was outselling Adele's Hello in the midweek charts but eventually landed at number four.
Band member Haile Rei said: "It's amazing to be even mentioned in the same sentence as someone like her."
Tinie Tempah, Years And Years and Joey Essex are all fans.
Read more about WSTRN at the BBC Sound Of website.
For more stories like this one you can now download the BBC Newsbeat app straight to your device. For iOS go here. For Android go here.