Amazon's new 'dangerous' and 'potentially offensive' series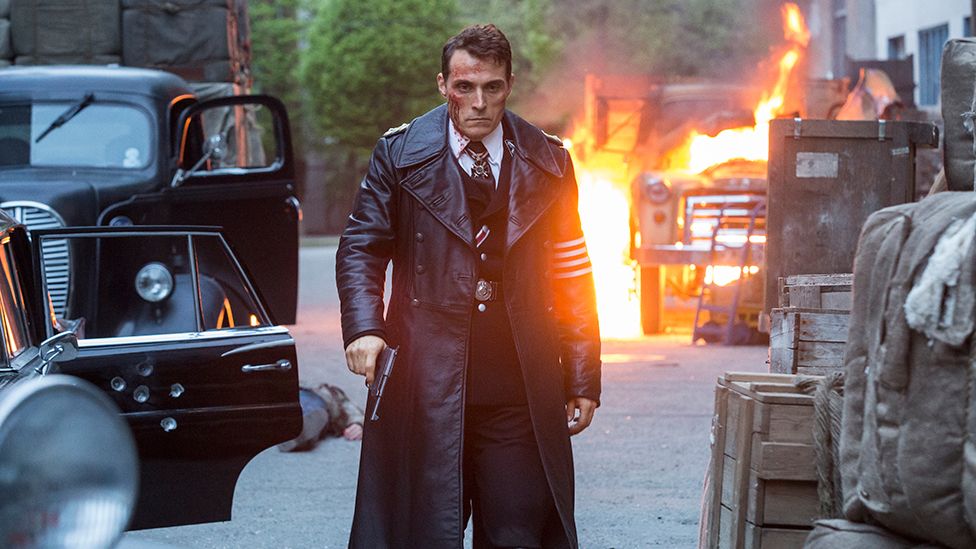 Amazon Prime's new drama The Man in the High Castle is intended to make a bold statement.
"It's dangerous material and it's potentially offensive material," says Frank Spotnitz, who created the series.
It imagines a world where Nazi Germany has won World War Two and has control of much of America.
The show was also very expensive to make. Pricey enough that no-one has yet revealed exactly how much it cost to put together.
"It's a lot," says Frank Spotnitz, who is also the show's executive producer. "More than I've ever spent on anything."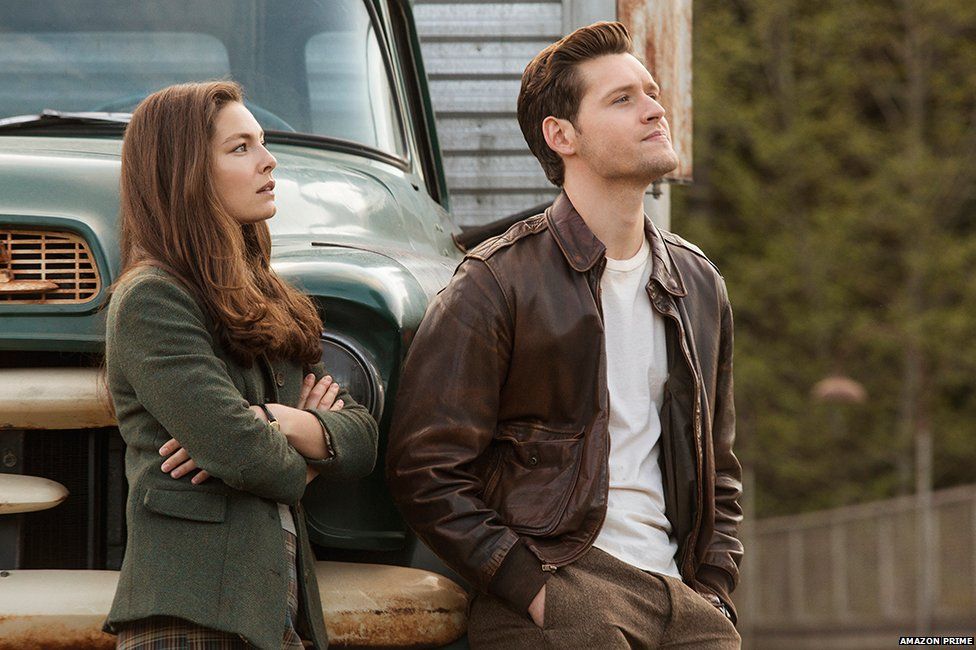 So that's more than the other series Frank has worked on then like The X-Files, Millennium, Strike Back and 2012's Hunted.
"The risky content actually worked in our favour," Frank continues.
"I think Amazon wants to make a statement, wants to be noticed because they're new."
With no traditional TV watershed on streaming services, he says they could have pushed the horror of life under Nazi rule as far as they wanted, but they chose not to.
"A lot is left to your imagination," Frank says as "it's more powerful that way".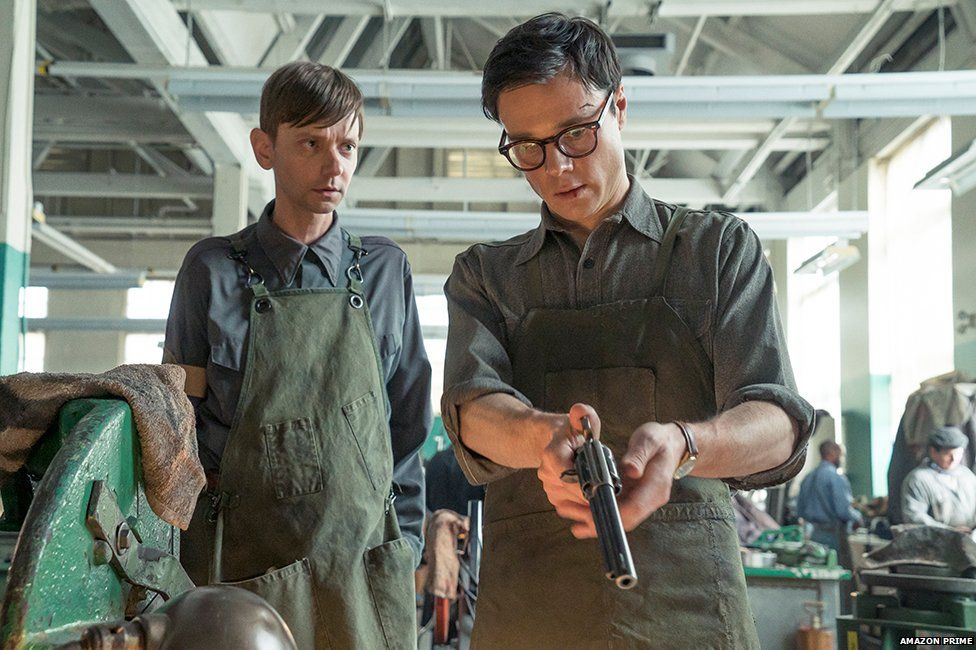 There are still a number of disturbing scenes though.
British actor Rupert Evans says that while "you don't want to alienate an audience", the show does "deal with very big ideas and elements of torture but looked at in a different way".
The first episode of The Man in the High Castle is Amazon's most viewed pilot to date and still available for free online.
So far critics seem to love it, and when viewing figures are kept a secret like they are at Amazon, opinion matters.
"Their business model is they are trying to sell Prime memberships because you need to be a Prime member to access this series," says Frank Spotnitz.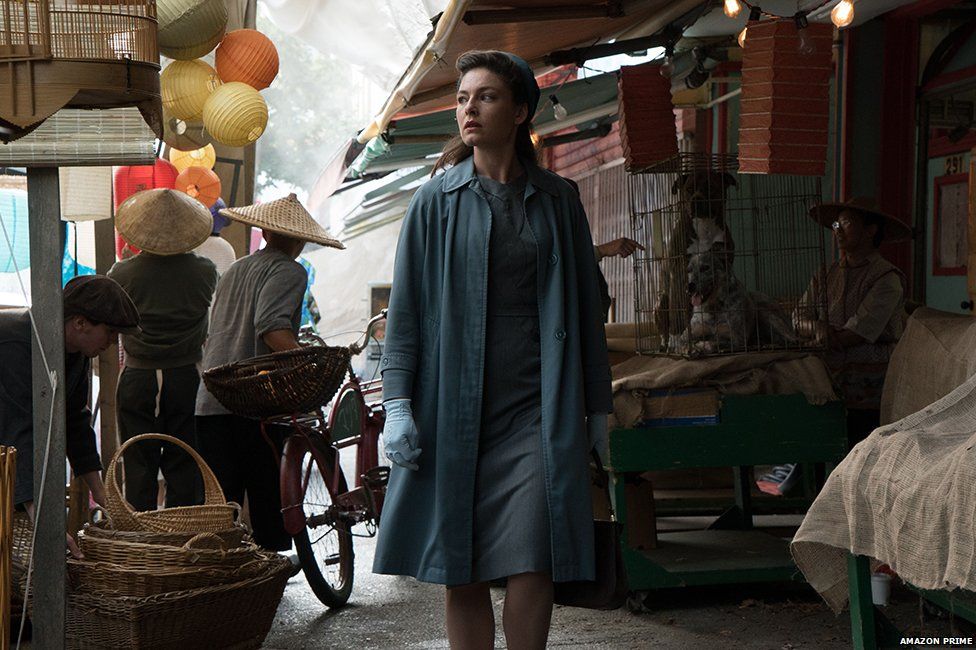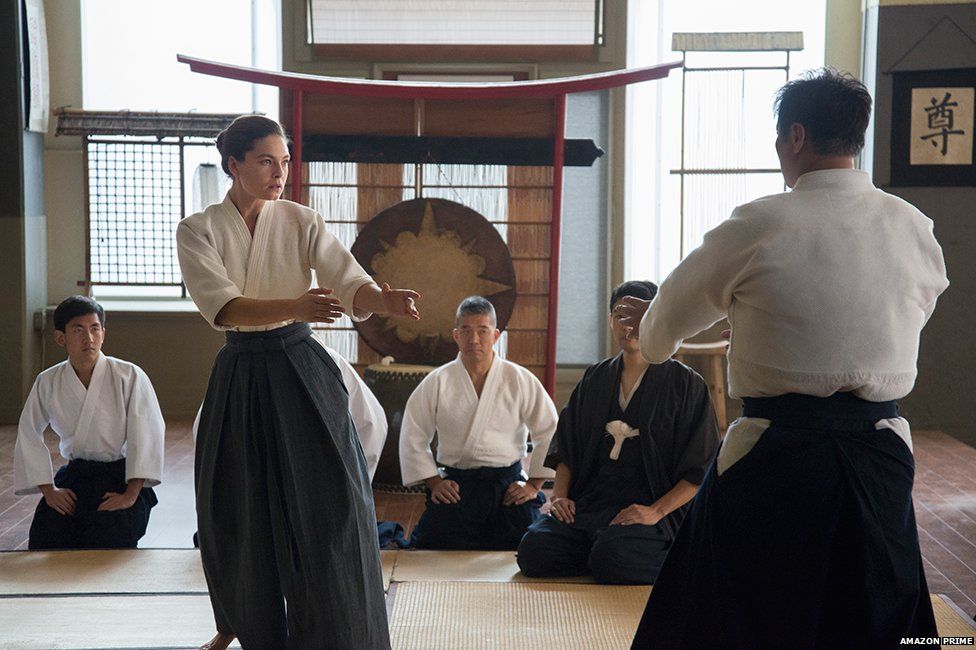 "But I think the primary measure of success for us will be the reviews and awards.
"They had the money," adds Frank, explaining how Amazon rescued his show "from oblivion".
"I wrote this series for the Syfy network in the US" he says, but "the scripts sat there for two years" and it never got made.
He says that happens more than you may realise.
"My friend Vince Gilligan wrote Breaking Bad," says Frank. "And that sat around for five years before anybody picked it up."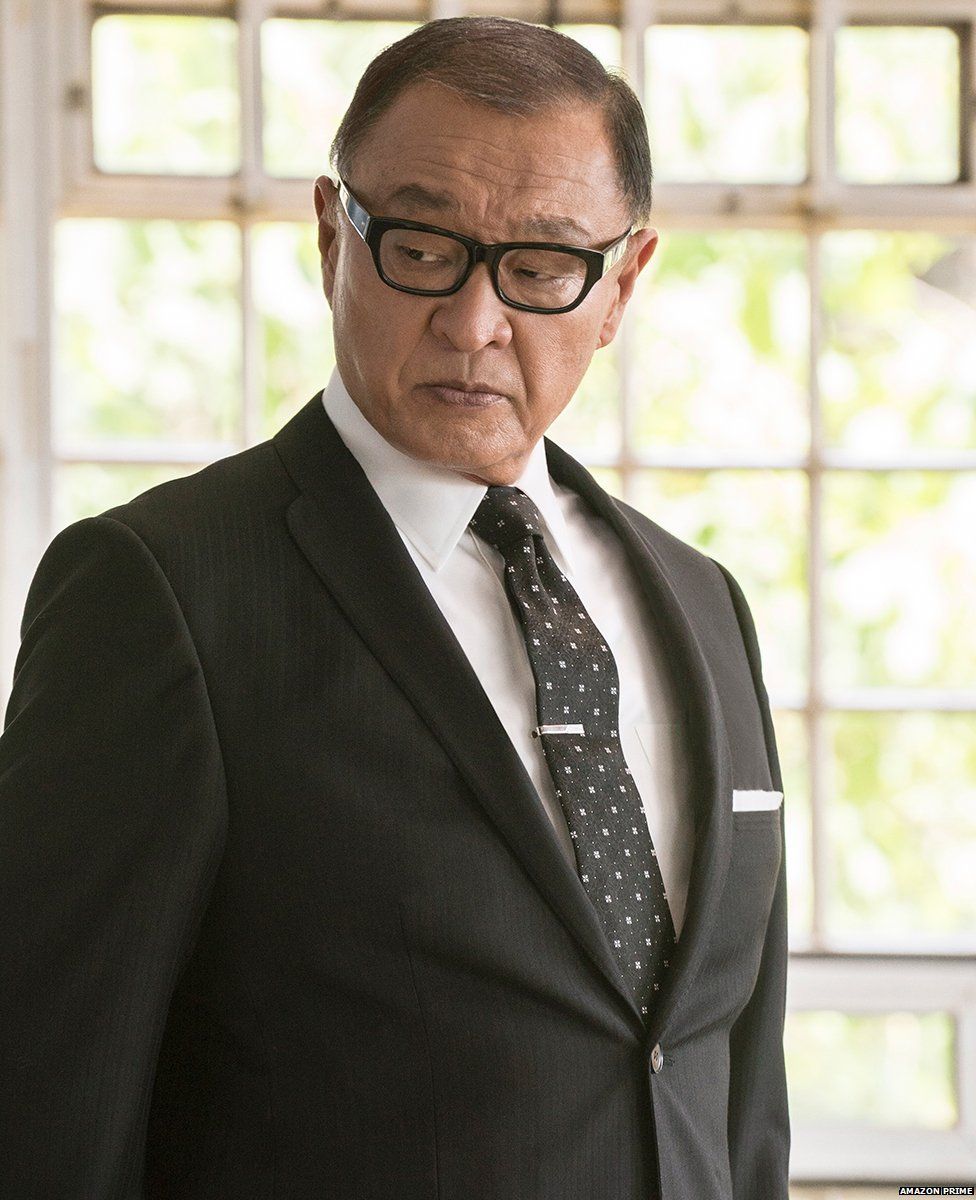 The Man in the High Castle is based on a Philip K Dick sci-fi book.
The fiction begins in New York, controlled by Germany and ruled by Adolf Hitler, while San Francisco is looked after by Imperial Japan.
There's a neutral zone in the middle of America where the fabled man in the high castle is building a rebellion.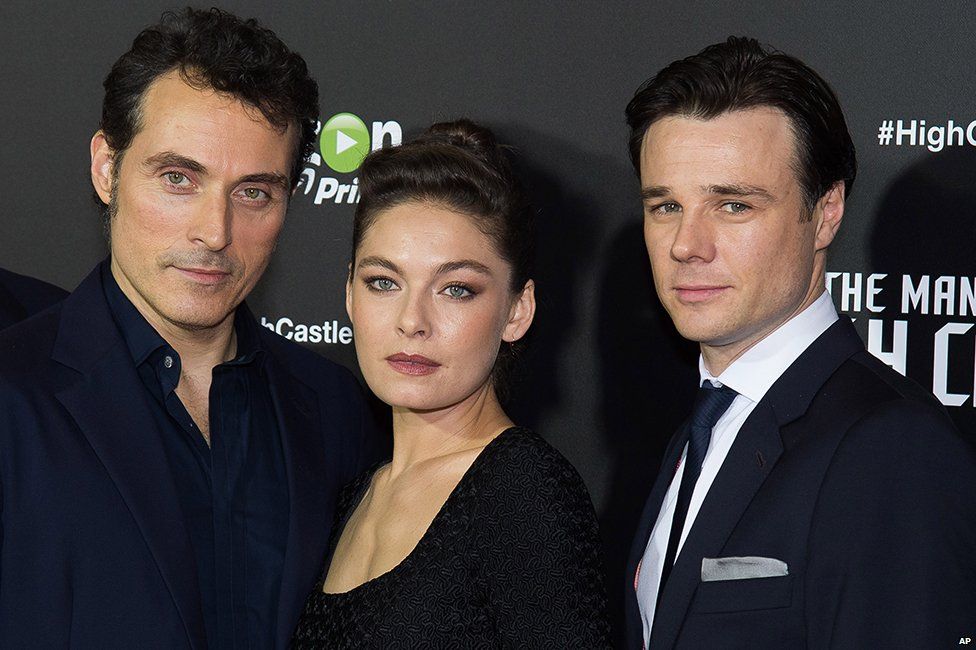 The cast includes Rupert Evans, Alexa Davalos and Luke Kleintank who played Elliot in Gossip Girl.
"They (Amazon) are trying to do the most risky things and they encourage it," says Luke, who plays Joe Blake in this.
"Other platforms are scared of it, it is high concept. It is talking about something that is uncomfortable."
For more stories like this one you can now download the BBC Newsbeat app straight to your device. For iPhone go here. For Android go here.