Why anti-terror officers wear different clothes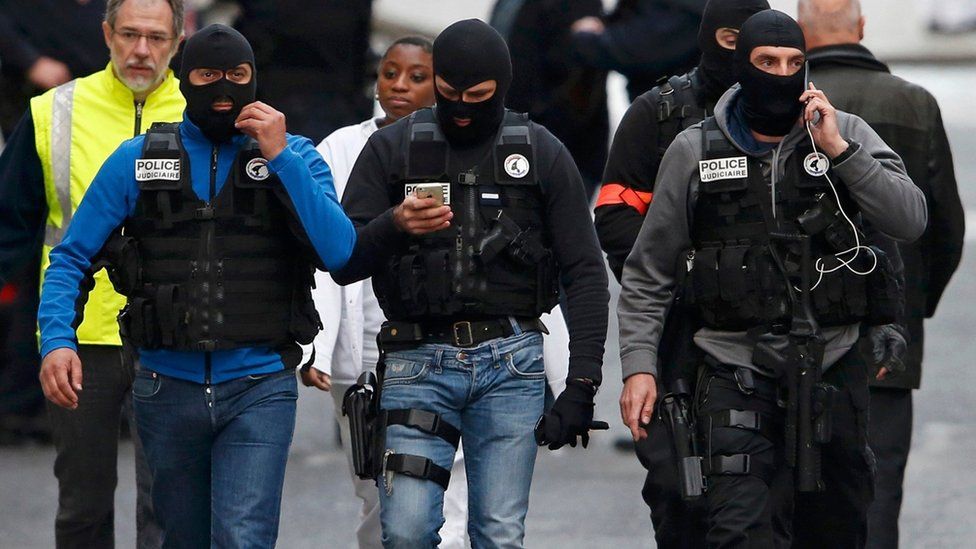 Looking at photos from the police anti-terror raid in Paris, you'll see officers in different types of uniform.
Some wear helmets and visors while others are wearing balaclavas, trainers and jeans. But why?
"There'll be different units doing different roles in these situations like we saw today in Paris," explains Dr David Lowe.
He's a terrorism expert at Liverpool John Moores University.
David worked as a police officer for 28 years, which included time in the UK Special Branch Counter-Terrorism Unit.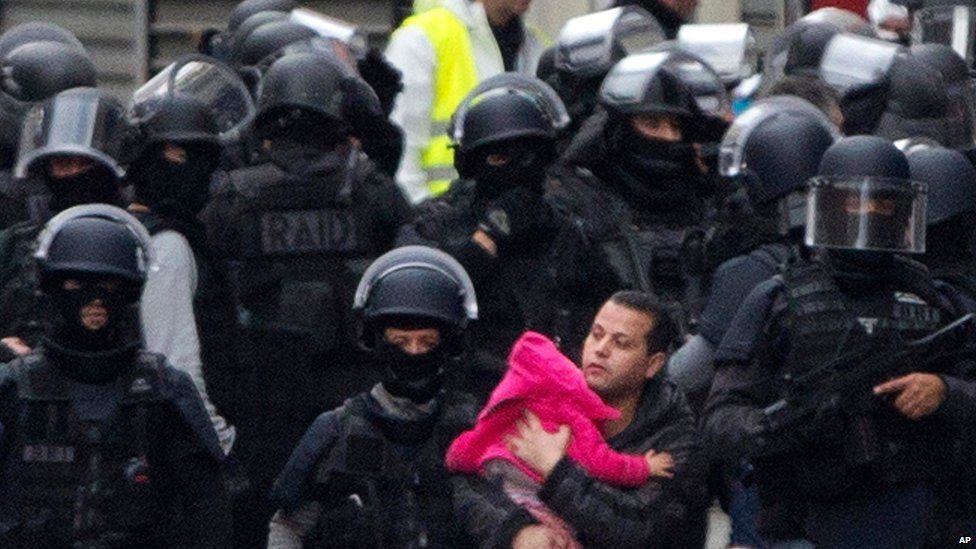 Hard helmets and body armour
"You've got the specialised firearms unit - we have them here in the UK.
"They're the ones who look very military with the hard helmets, goggles, body armour and automatic rifles," David says.
Although he points out that French police routinely carry firearms.
"Their initial operation is once they have been given the all-clear they will enter the premises and make it what we call 'sterile' which means safe.
"They will go room by room looking for those who have firearms or other explosive devices."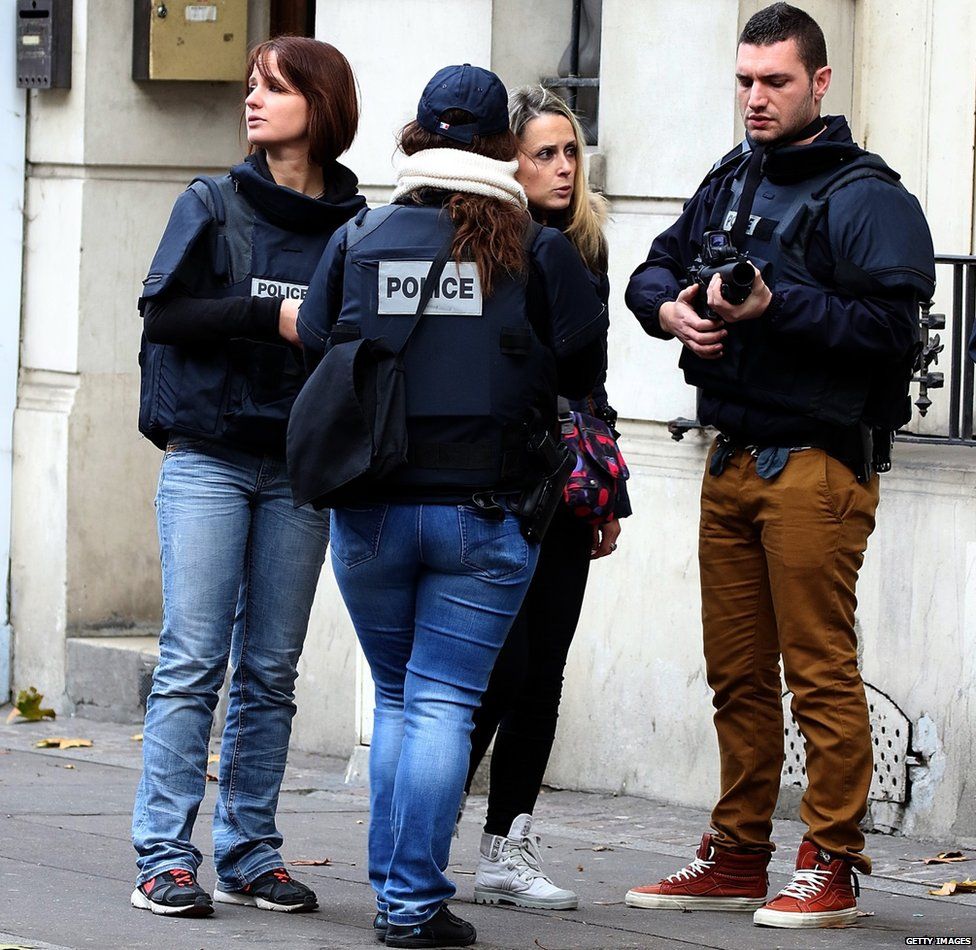 Plain clothes and balaclavas
Alongside the officers in hard helmets are those in jeans and trainers - and some in balaclavas.
"The ones you see in plain clothes with vests saying 'police' or different things - the BRI - they're the investigation and research unit the French have.
"They're more investigators, they're more skilled at surveillance and their specialisms include kidnapping and so on."
Doing things like surveillance means wearing plain clothes so you can blend in.
"The reason they're mostly wearing balaclavas is if they're acting undercover they would not want their identity to be easily known."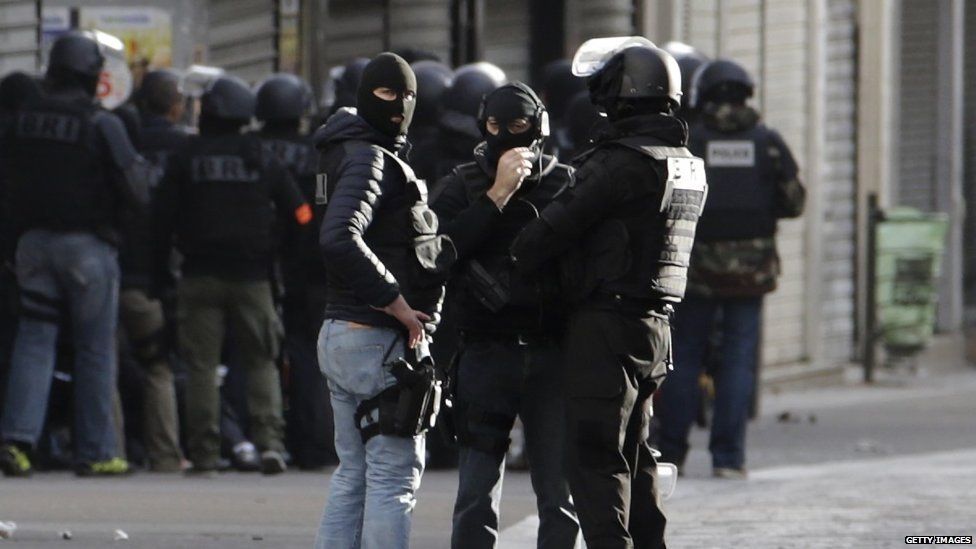 Detectives
"The detectives, who will be close by, they too may have a bulletproof vest and a baseball cap to identify themselves as police officers."
The clothes worn by detectives, who take part in criminal investigations, depends on their type of work and area they are in.
"With myself, sometimes I'd have my shirt, tie and suit on. Other times I'd have my jeans where I'm doing static surveillance or observation - because you just want to blend in a little bit more."
For more stories like this one you can now download the BBC Newsbeat app straight to your device. For iPhone go here. For Android go here.