Idris Elba says Netflix films like Beasts of No Nation 'should be up for Oscars'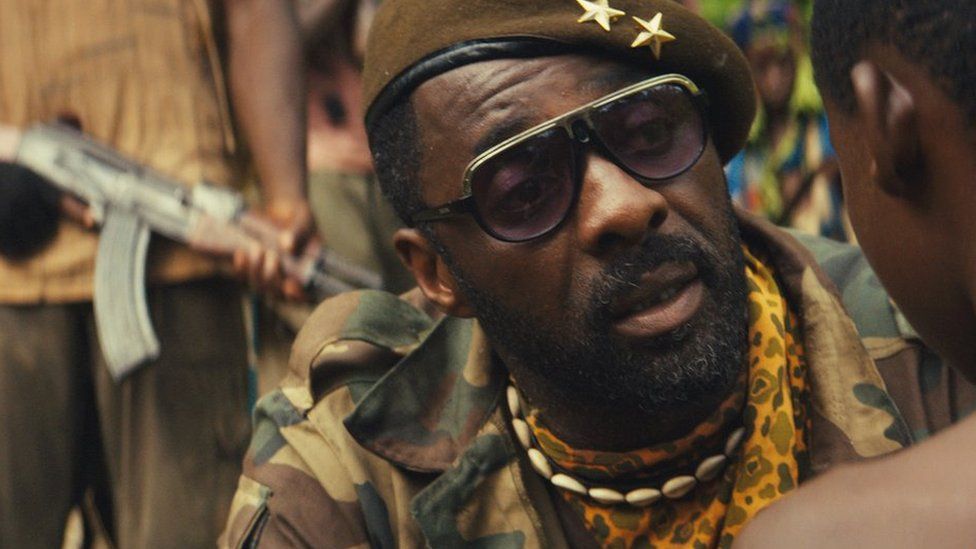 If Idris Elba wasn't busy enough with the return of Luther and his music career, he's now taking on how Hollywood awards are dished out.
His Netflix film Beasts of No Nation is eligible for next year's Oscars.
That's because it was released in cinemas in LA but Academy Award rules discount films shown exclusively on streaming services meaning other Netflix films wouldn't be nominated.
Idris Elba says he thinks his movie could change those rules.
"I'm very happy that we got a little cinema release," he told Newsbeat.
"I'm even more happy that people can watch it on Netflix, because actually, way more people can see that film than what would normally happen in a cinema. And ultimately that story gets out there."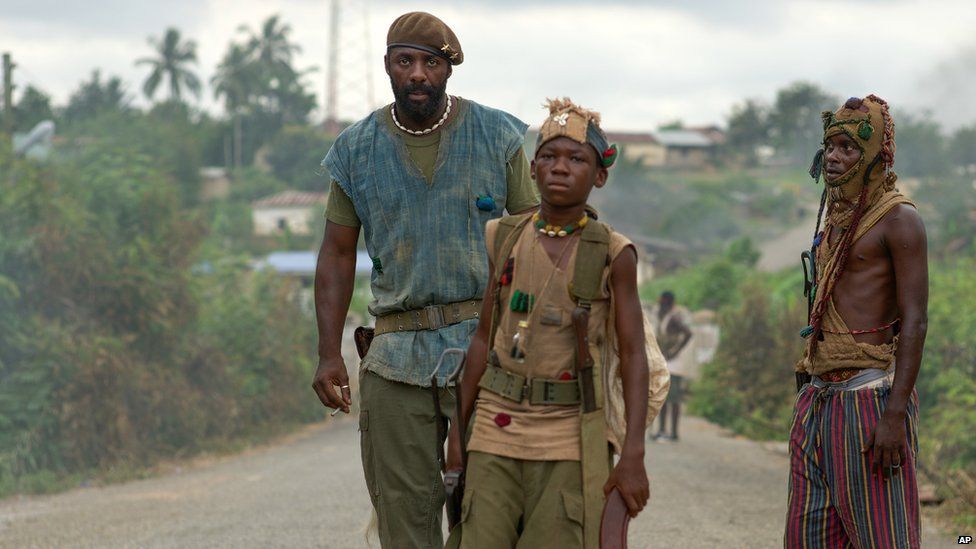 Beasts of No Nation was boycotted by America's largest cinema chains in October.
That was after it was released simultaneously on Netflix and in cinemas breaking the industry's traditional 90-day exclusivity release window.
According to Oscar rules "films that in any version, receive their first public exhibition or distribution in any manner other than as a theatrical motion picture release will not be eligible for Academy Awards in any category".
But they say that "motion pictures released in such nontheatrical media (like Netflix) on or after the first day of their Los Angeles County qualifying run remain eligible".
The rules also include having to be feature length, defined as over 40 minutes, and distribution within certain dates in LA county cinemas for more than seven days.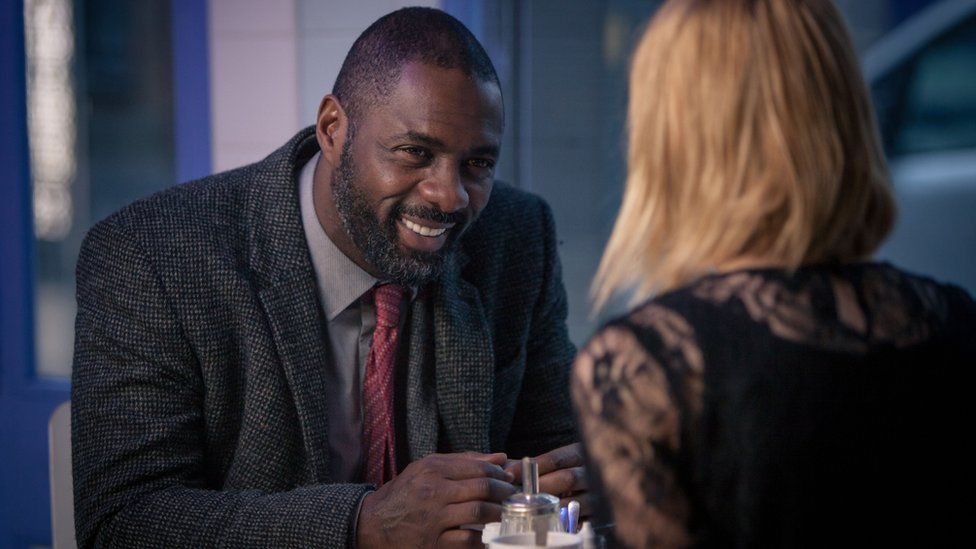 Idris Elba believes independent films released on new platforms should get a chance to be recognised.
"It's a very difficult film, it's not a film that ordinarily would attract a huge number of people to the cinema," he said.
"Even if you're really interested in that story, it's a dark, hard film.
"People have forgotten about child soldiers, children are stolen every day, people forget about that.
"I'm very thankful that it got its release and actually it's been really well received."
The Oscar nominees for 2016 are revealed on 14 January.
Idris Elba has already been nominated for best performance in a supporting role for next year's Golden Globe awards.
Netflix won't release up to date viewing figures on the movie, but in October, the company's boss Ted Sandros said it had been seen by more than three million viewers.
Bafta has told Newsbeat they won't comment on specific case, but said in a statement: "We can confirm that Bafta reviews its rules and guidelines and eligibility criteria every year following the awards to ensure that they remain relevant to the industry as it evolves."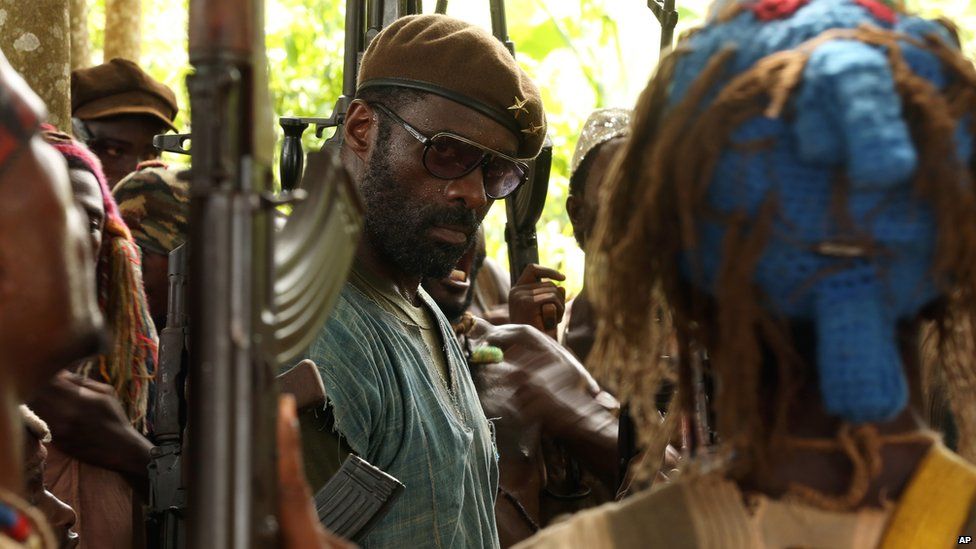 Idris Elba thinks Beasts of No Nation should get the the Academy of Motion Picture Arts and Sciences, which dishes out Oscars, to change the way it operates.
"I think that film makers shouldn't make films for awards," he said. "I think people should make films from their hearts and if you should get an award, great.
"I think that any award criteria should be revised because people are absorbing films in different ways. Period.
"So Netflix is a model that may be new now, but in the future will not be. There'll be others.
"So I suspect that Beasts of No Nation is certainly one of a few films that is going to change the way people look at the criteria of awards seasons. I'm sure that's going to happen."
For more stories like this one you can now download the BBC Newsbeat app straight to your device. For iPhone go here. For Android go here.