What happens to your Facebook profile after you die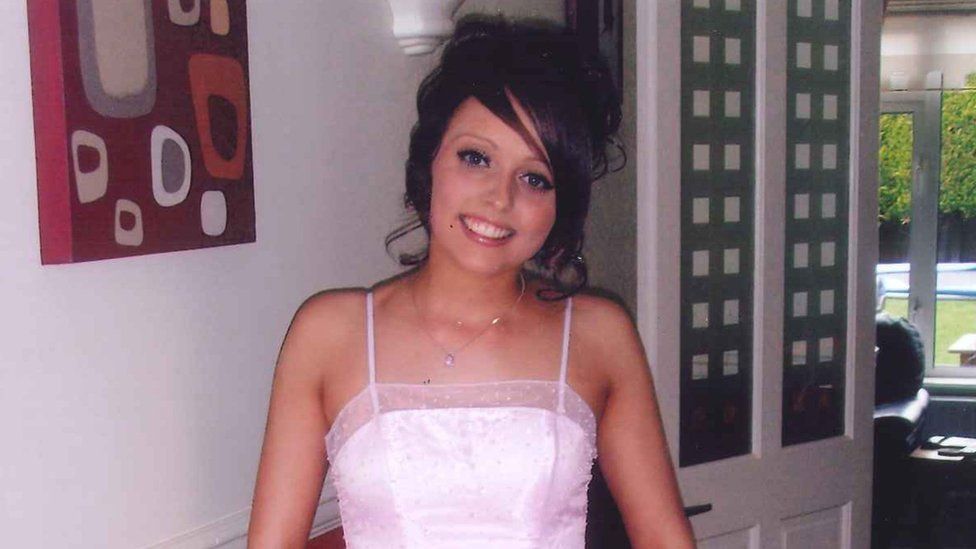 "I wanted to remember Hollie in her happy times without being able to see the face of her killer every time."
Chloe Gazzard's talking about her sister Hollie who was stabbed to death in Gloucester earlier this year.
Hollie's ex-boyfriend Asher Maslin was jailed for life for killing her. But after her death, the 20-year-old's Facebook profile was memorialised - along with photos of her with Maslin.
Now, Facebook has removed the photos after initially refusing to do so.
"We saw that they weren't there anymore and we were delighted," Chloe told Newsbeat.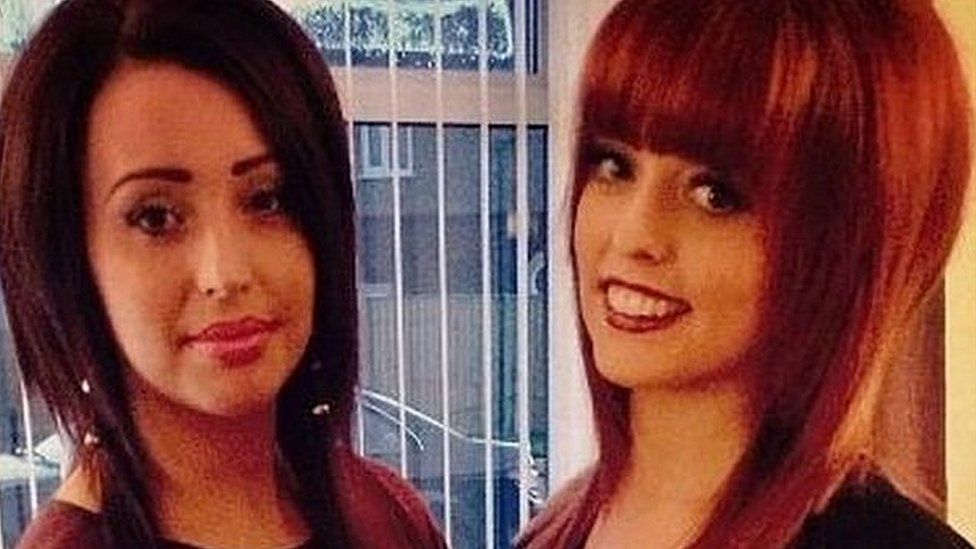 The firm says it made the changes because of a copyright claim.
A Facebook spokesperson said: "Through our memorialisation policies we aim to help families find ways to remember and celebrate their loved ones on Facebook whilst respecting the privacy of the deceased.
"In this case we received a report of copyright infringement, and we removed the reported content in response to that report."
Facebook memorialisation
Hollie's family had started an online petition to get the photos taken down. It got more than 11,000 signatures.
"The photos on Hollie's Facebook made me feel quite sad when I looked at them," Chloe explained.
"Looking at Hollie's profile now, we can scroll through and see all the fun and happy memories that we want to remember her by."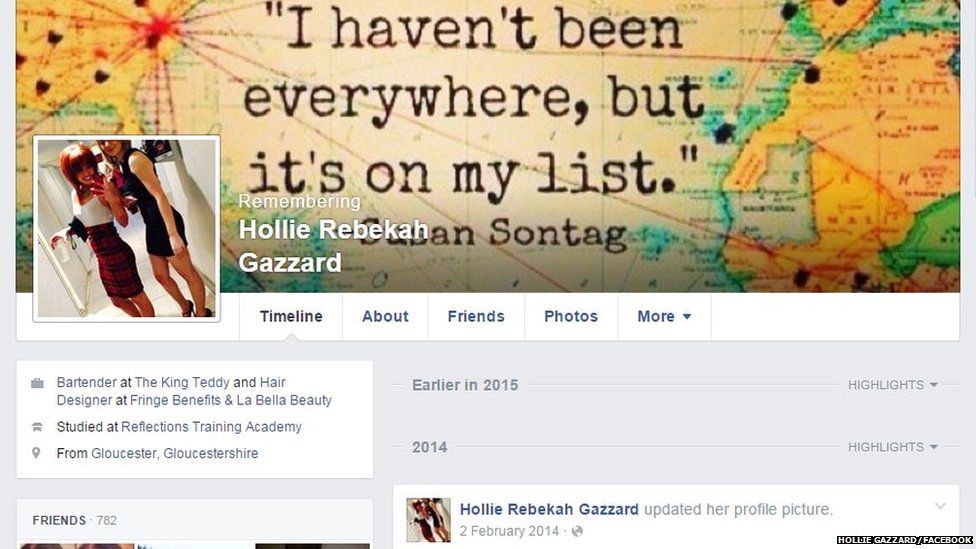 If you die, a relative or friend can request for your Facebook profile to become memorialised. It essentially freezes the page in time.
Whoever requests it will have to give Facebook some proof that you have died, such as a death certificate.
Photos and posts you've shared will stay visible. But no one can log in to the account anymore.
Choose a 'legacy contact'
You can nominate a "legacy contact". This is someone to look after your memorialised account.
They can do things like write a pinned post, respond to new friend requests, and update the profile picture and cover photo.
But they still can't log in to your account - so they can't delete anything.
Alternatively, you can request for your profile to be permanently deleted when you pass away. But that means everything will be taken down.
Read the BBC iWonder guide to what happens to your online life after you die.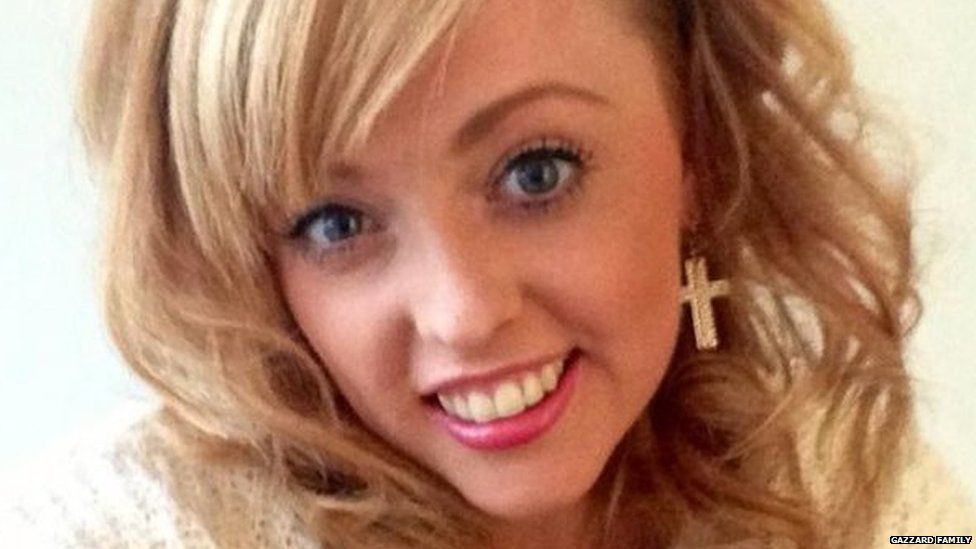 Copyright claim loophole?
It's not clear who made the copyright claim to Facebook that led to the photos being removed. But it may give families like Hollie's a loophole.
On BBC Inside Out West last month, the Law Society's Gary Rycroft advised Hollie's dad, Nick, to make a copyright claim over the photos.
"The photos on Hollie's Facebook page were taken by her. The copyright of these photos still rests with her. She has died, so the copyright now rests in her estate," Gary explained to Nick.
"You're entitled to the assets in her estate so you're entitled, in effect, to the copyright of those photographs."
Chloe Gazzard says her family now wants to campaign to help other people in a similar situation.
"We're looking into changing Facebook law for other families... Hopefully something will change."
For more stories like this one you can now download the BBC Newsbeat app straight to your device. For iPhone go here. For Android go here.