Student union 'disappointed' over DJ's 'sex game'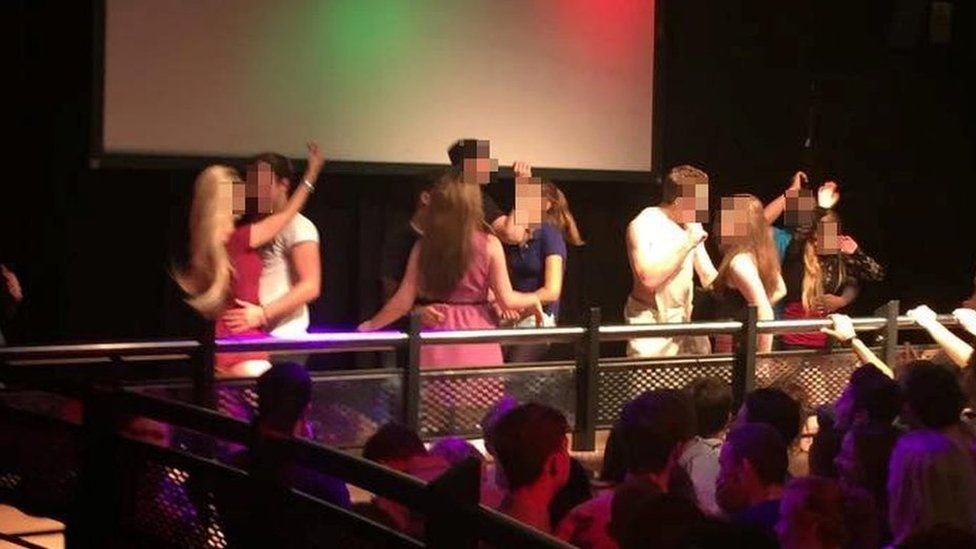 A weekly club night at Hull University will continue despite a DJ apparently urging guests to simulate sex acts.
Hull Students' Union has told Newsbeat it's now banned Lee Watson - who used to appear on the ITV show Club Reps - from future performances.
He was hosting a competition on stage at its Asylum nightclub last month.
In a statement, the union said: "We are disappointed that this event caused any offence and offer our sincere apologies."
Newsbeat has contacted Lee Watson's management but they have yet to respond. We understand the DJ is currently touring Asia.
The competition started off with a cracker eating contest, but people who were there say it eventually led to participants taking their clothes off.
The prize at the weekly Tower event was a free place on a sports tour to Croatia worth nearly £300.
"The DJ shouted out a sex position and when the music stopped the students had to get in those positions and people were kicked out round by round," explained student Kimberley Houghton.
"He was saying some quite vile things on stage."
Kimberly, 22, believes the competition left some students shocked enough to leave the nightclub.
"At one point he asked a student who was performing a sex position to shout 'who's your daddy' repeatedly down the microphone."
Kimberley says she is "very happy" the DJ has been banned from performing there again.
Fourth-year student Joe Havercroft, told us: "I don't think they'll be doing it again.
"The DJ asked for volunteers to come up, there were 20 to 30 people and then they started doing games, like sexually explicit games.
"Everyone was egging them on."
A spokeswoman for Hull Students' Union added: "It is important to us that our members have a great time in our venues and we are committed to Hull University Union continuing to be an inclusive, welcoming and accepting space.
"We accept that we got this wrong and would like to reassure all of our members that we have already taken steps to ensure that future bookings plan their acts in accordance with our values and policies."
Follow @BBCNewsbeat on Twitter, BBCNewsbeat on Instagram, Radio1Newsbeat on YouTube and you can now follow BBC_Newsbeat on Snapchat