Warcraft film trailer is shown to fans for the first time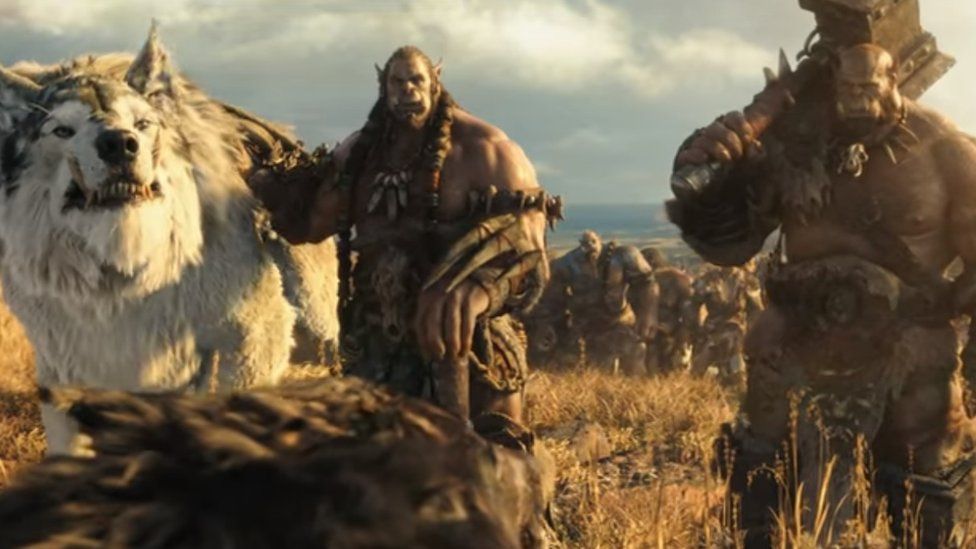 Finally, the new Warcraft movie trailer's out - and it looks awesome.
Fans got the chance to see it at the Blizzcon gaming convention in California on Friday.
Director Duncan Jones hopes it appeals to people who don't play MMO (massively multiplayer online) games like the one its based on, World of Warcraft.
"I want this film to be seen by as many people as possible, so I've gone about that by trying to make the best film I can," he laughs.
"It's a tricky one, it's about marketing, it's about letting people know that we've actually made a film that they're going to love.
"You just need to come and put your bums on the seats," he says.
The film's based on the blockbuster video game series, World of Warcraft, which has won millions of fans all over the world since its launch in 2004.
The teaser clip shows the world of Azeroth descended into darkness, pitting sworn enemies - the humans and the orcs - against each other in an epic battle.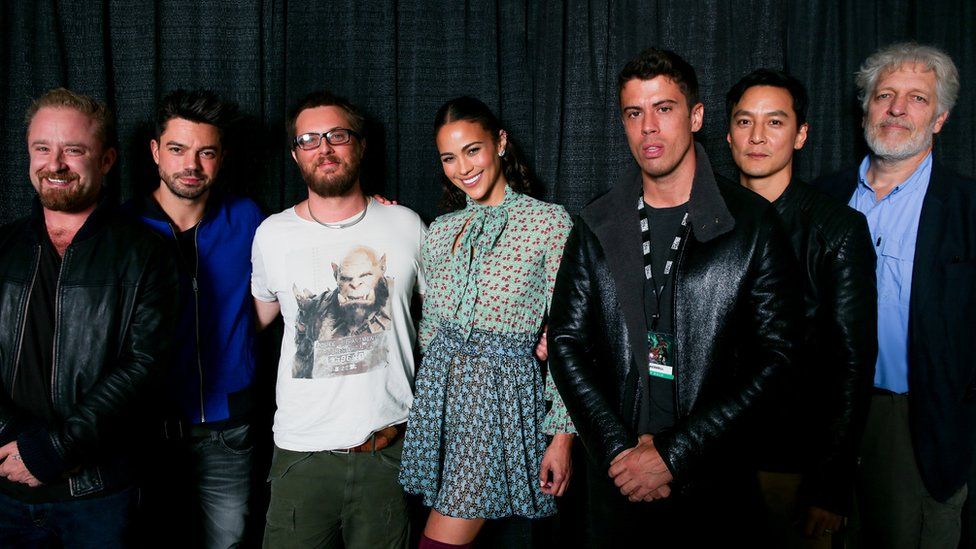 All the main characters are there; Travis Fimmel stars as Sir Anduin Lothar, a heroic knight who serves the Alliance.
Toby Kebbell plays his opposite number Durotan, the chief of the exiled Frostwolf clan of orcs.
In the Warcraft back story, neither faction - Horde or Alliance - is intrinsically evil and the movie looks set to continue this.
Duncan Jones introduced the trailer, bringing out several cast members on stage in front of fans, many of them dressed up as their favourite characters.
Paula Patton, Ben Foster, Dominic Cooper and Ruth Negga all star in the fantasy epic.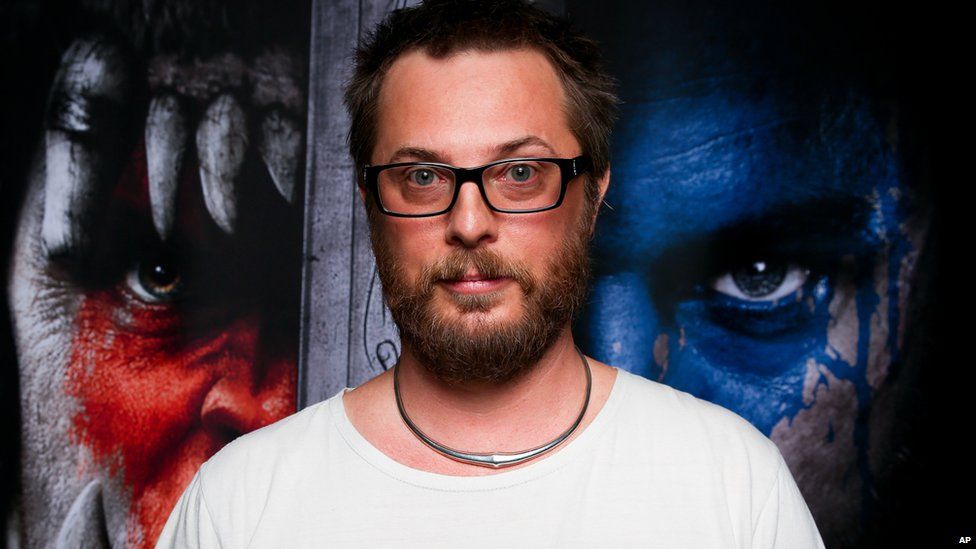 "Comic book movies are having a high right now and I think that's because the guys making them were comic book readers growing up," explains Jones.
He hopes it'll be a tie-in movie with huge success - which hasn't always been the case in the past.
"My generation of movie-makers, a lot of us grew up playing computer games," he says.
"We treat them in a different way than people in the past have.
You just need to come and put your bums on the seats
Duncan Jones
Warcraft director
"That's why I really believe there's an opportunity for us to make great movies based on any material, but our particular passion is video games," he explains.
A Warcraft film adaptation was announced by game developers, Blizzard Entertainment and Legendary Pictures, in 2006.
It opens in cinemas on 3 June next year in the UK.
Follow @BBCNewsbeat on Twitter, BBCNewsbeat on Instagram, Radio1Newsbeat on YouTube and you can now follow BBC_Newsbeat on Snapchat