Producers say casting Malala Yousafzai for a new film was 'too hard'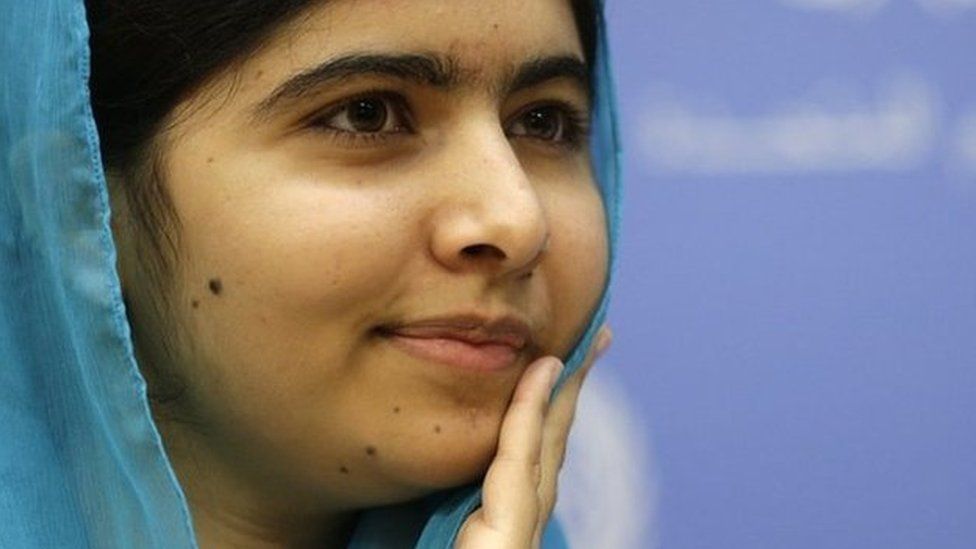 A new documentary about Malala Yousafzai, the 15-year-old shot in the head by the Taliban on her way to school, was meant to be a feature film.
"Producers pursued the life rights to Malala to make a movie with actors," explains director Davis Guggenheim.
The first meeting with Malala, now 18, and her family changed all that though.
"There's something so powerful about Malala, we couldn't imagine casting for that [movie]," admits the documentary producer Laurie MacDonald.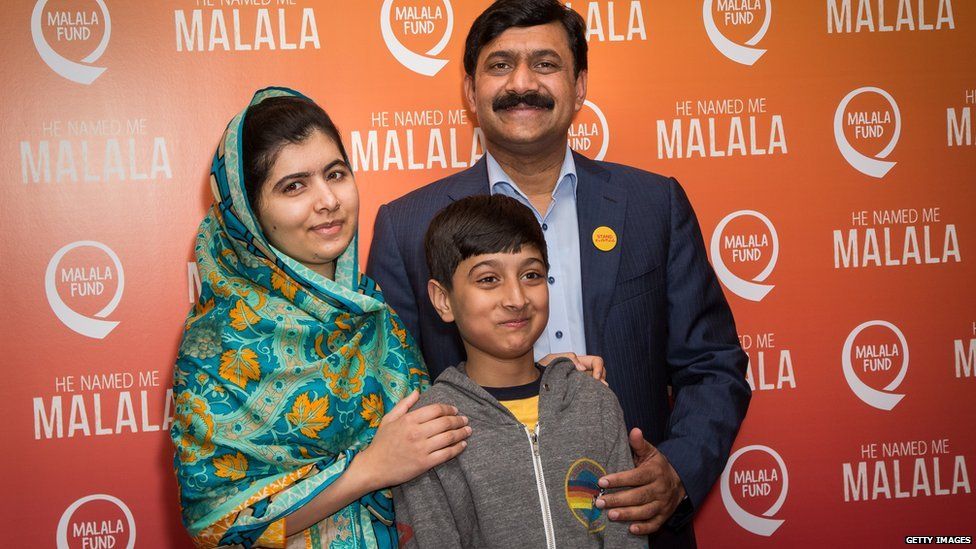 She and her husband producing partner, Walter Parkes, went to Birmingham in 2013 to meet the Yousafzai family.
The pair have worked on films, which include Gladiator and the Men in Black series.
The initial thought was to turn her story into a Hollywood movie, but in the end that didn't happen.
"You have to compress events and somewhat fictionalise or change things," explains Laurie MacDonald.
"And we felt that given what they had just gone through, perhaps this wasn't fair, even though they were very game to take that on."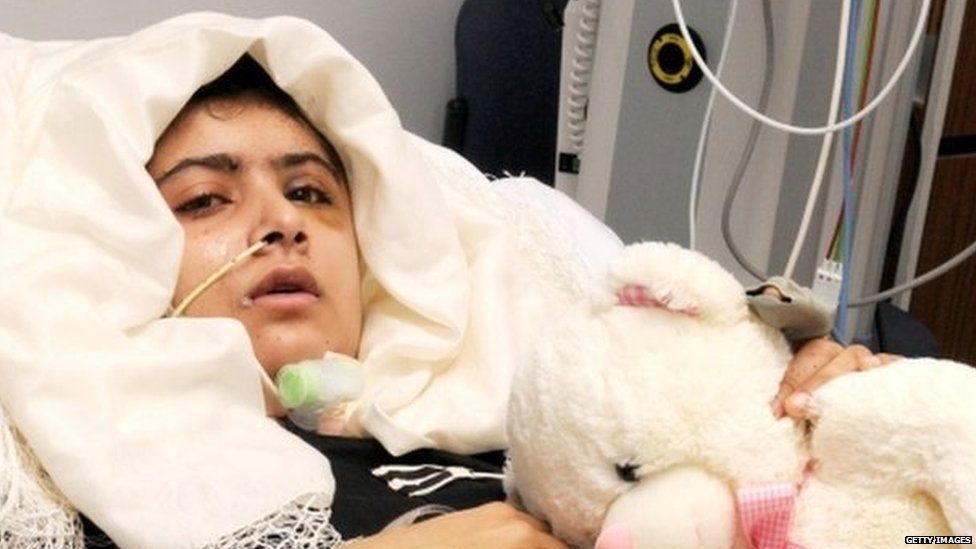 It was six months after Malala had been shot on her school bus in Pakistan's Swat Valley, resulting in her being flown to the UK for specialist treatment.
Two of her friends, Shazia Ramzan and Kainat Riaz, were also injured in the attack.
Malala had been targeted by the local Taliban who had banned girls from attending schools in the region.
Davis Guggenheim says they all felt a responsibility towards Malala and her family as the project changed and became a documentary.
"The first thing she said was, 'You know you may not follow me into the wash room.'"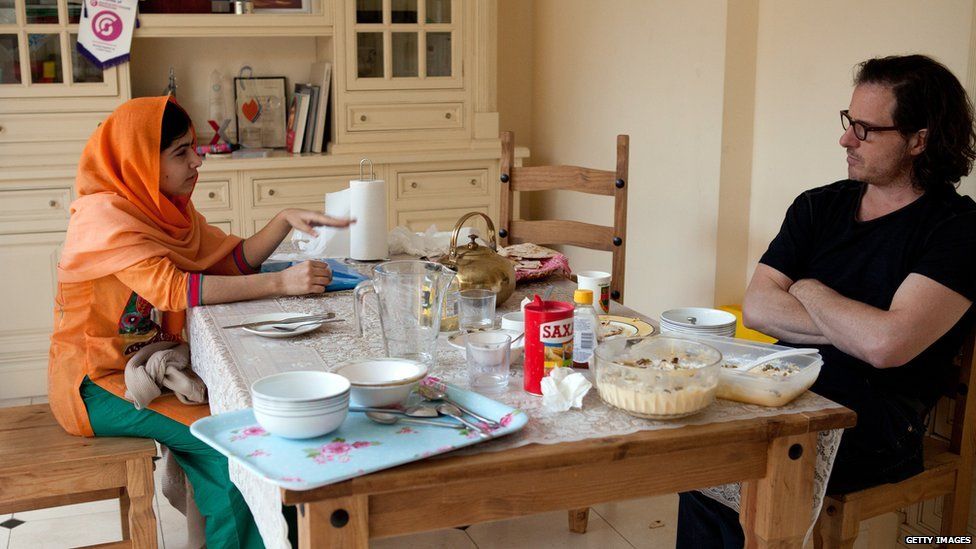 "I said, 'Don't worry, I don't want to.'"
Davis also says he kept his crew to a minimum as he did not want to turn Malala's home into a film set.
He conducted about thirty interviews with the Yousafzai family but admits Malala was shocked the first time she saw the finished work.
"Actually they had some really important notes which were primarily focused on how Islam was being portrayed in the movie," says Davis.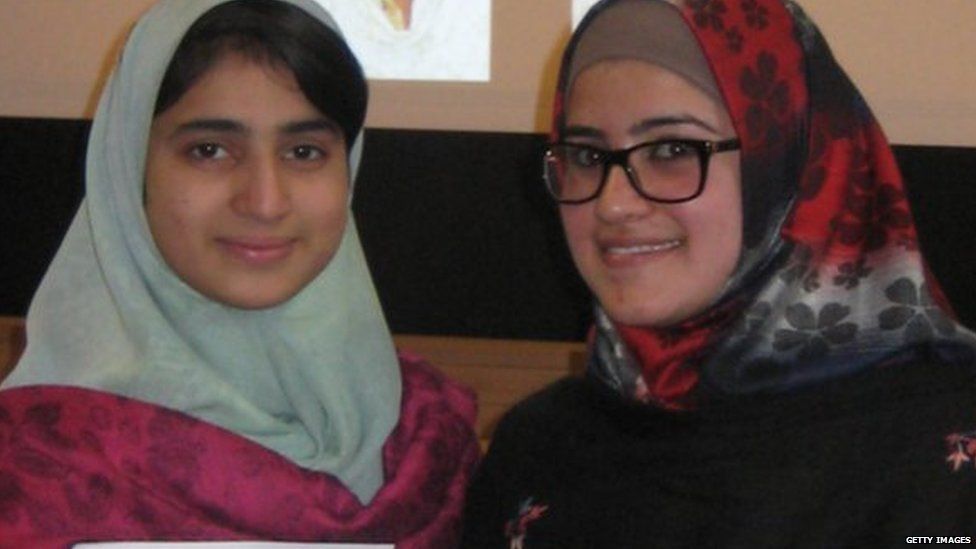 "Ways in which I didn't have the sophistication or the insight to do and the movie got better because of it.
Davis says there has been some criticism of the film in America for "not being hard enough on Malala", but he dismisses that.
"Their motive for doing this was to get their story out and very different from a lot of people who are in movies to become famous," Davis points out.
As for it being a money making exercise he says: "I don't think this documentary will ever make a profit to be honest with you."
Producer Walter Parkes agrees with that: "You make a movie like this for a different reason."
Follow @BBCNewsbeat on Twitter, BBCNewsbeat on Instagram, Radio1Newsbeat on YouTube and you can now follow BBC_Newsbeat on Snapchat