Melbourne Cup 2015: Nine things you need to know about Michelle Payne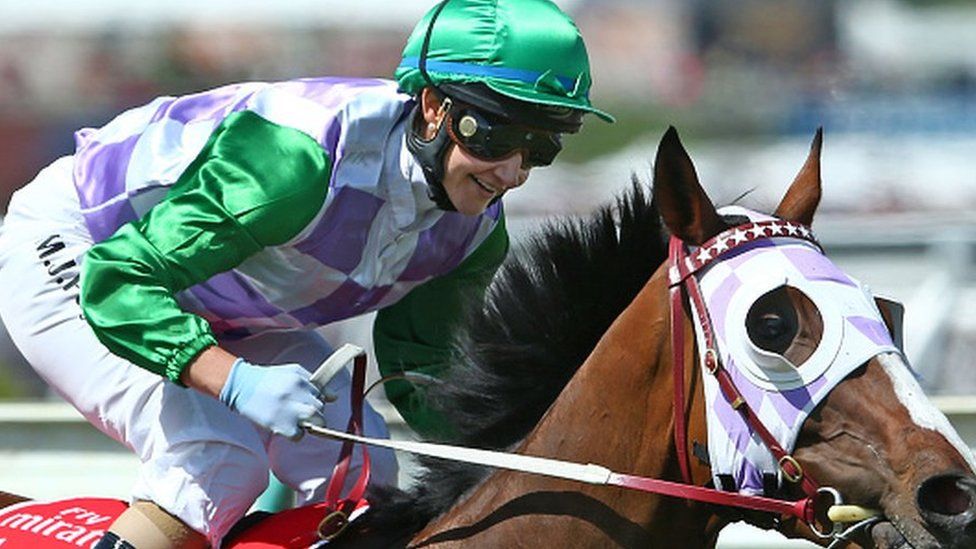 Michelle Payne has just become the first female jockey to win the Melbourne Cup, Australia's most prestigious horse race.
As she came off the course in Victoria, she told waiting media: "I want to say to everyone else, get stuffed, because women can do anything and we can beat the world."
This won't be the last article you'll read about 30-year-old Michelle.
Her story's pretty incredible.
She won against the odds
Her horse, Prince of Penzance, was 100-1 prior to the race. Someone placed $1000 (£465) with Sportsbet and picked up $101,000 (£47,000) today.
Champion jockey Frankie Dettori finished second, riding a horse called Max Dynamite.
She fought her way back from life-threatening injuries
When she was 18, Michelle was thrown from her horse. She fractured her skull and suffered bruising to her brain.
She had no short-term memory for two months and even broke her wrist during recovery.
Afterwards, she told The Age: "For a while, I wondered if I would ever ride again."
She won in a male-dominated sport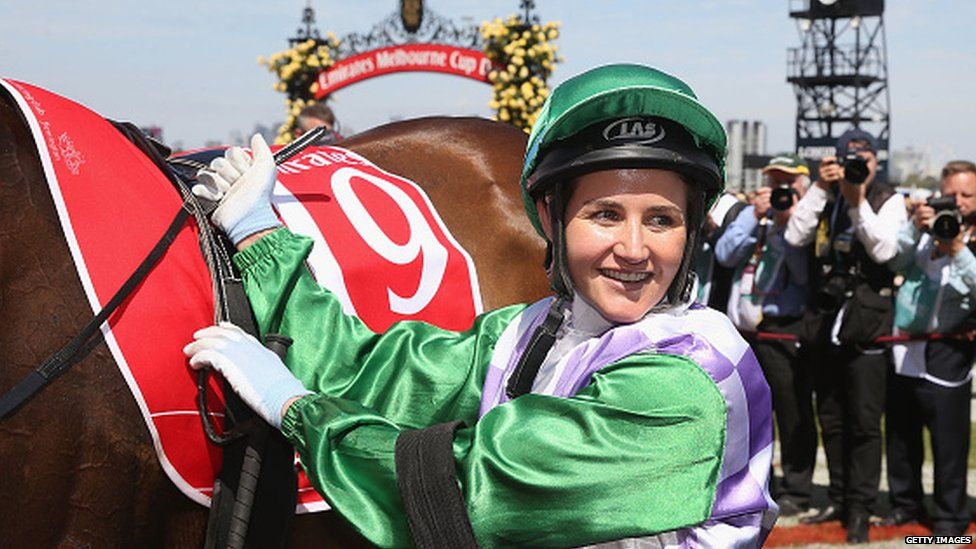 After winning she said: "It's such a chauvinistic sport, a lot of the owners wanted to kick me off.
"It's a very male-dominated sport and people think we [women] are not strong enough and all of the rest of it, but it's not all about strength."
Equality in horse racing is an issue in the UK too.
Michael Tebbutt, a coach at the British Racing School, once apologised for comments he made about the strength of women jockeys.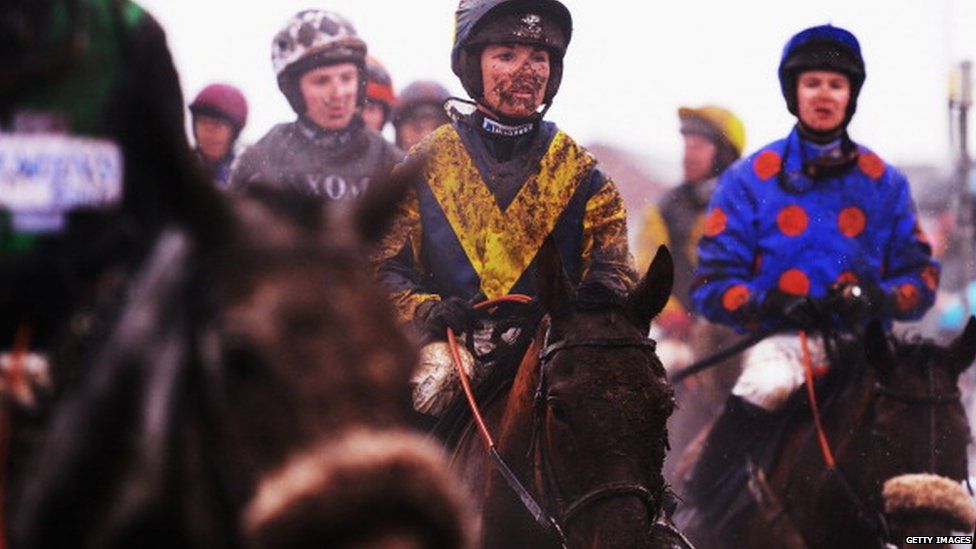 The closest a female jockey has come to winning the Aintree Grand National was in 2012 when Katie Walsh managed to finish third on Seabass.
There were no female jockeys in the 2014 Epsom derby.
However the British Horseracing Authority insists there is no inequality in the sport, saying: "Racing is one of the few sports where men and women compete on equal footing."
She wore suffragette colours
It is likely to be coincidence, but as some have pointed out, it seems fitting that she raced in purple, white, and green, the colours of the suffragettes.
The Women's Social and Political Union, whose members were called the suffragettes, used the colours. Purple symbolised dignity, white was for purity, and green represented hope.
Her brother is her strapper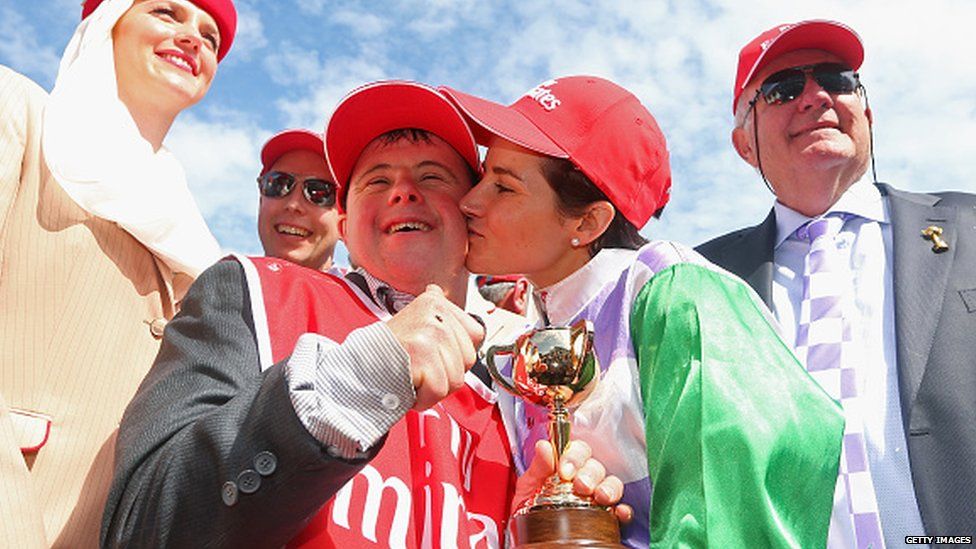 Stevie Payne is Michelle's strapper, working in Prince of Penzance's stables.
He looks after her racehorse, grooming him as well as helping saddle up for races. He also has Down's syndrome.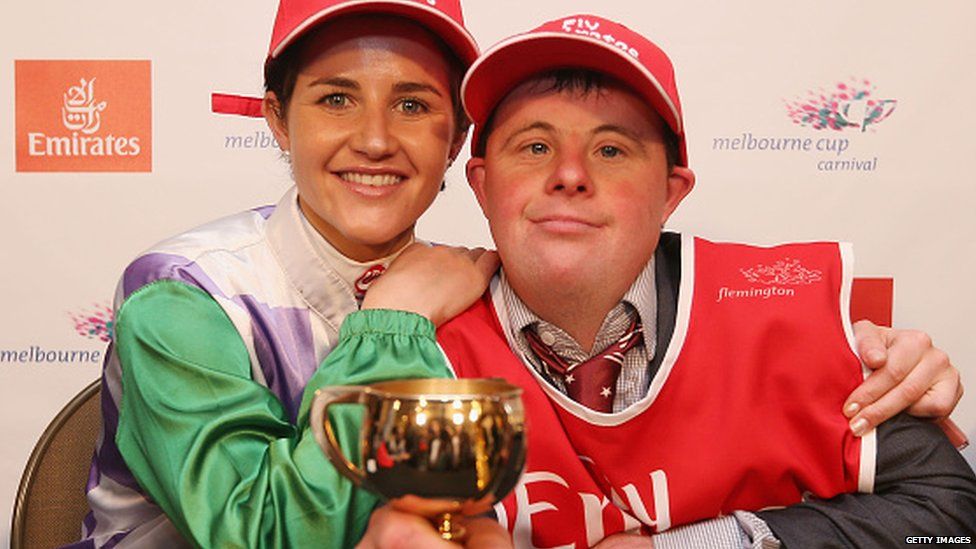 Michelle said it was great he had been able to share the experience with her.
She's the youngest of 10 children
Aside from her brother she has eight other siblings.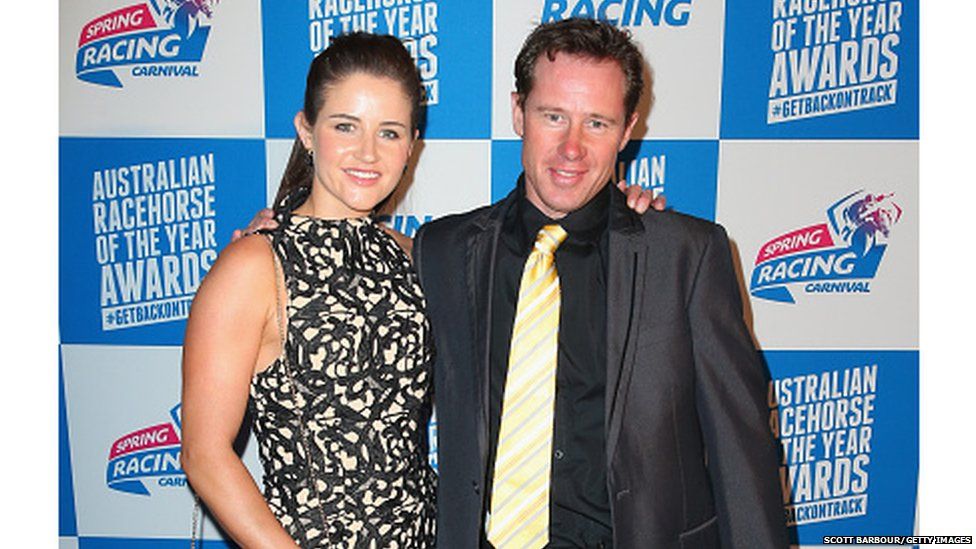 Eight out of the 10 of children have become jockeys.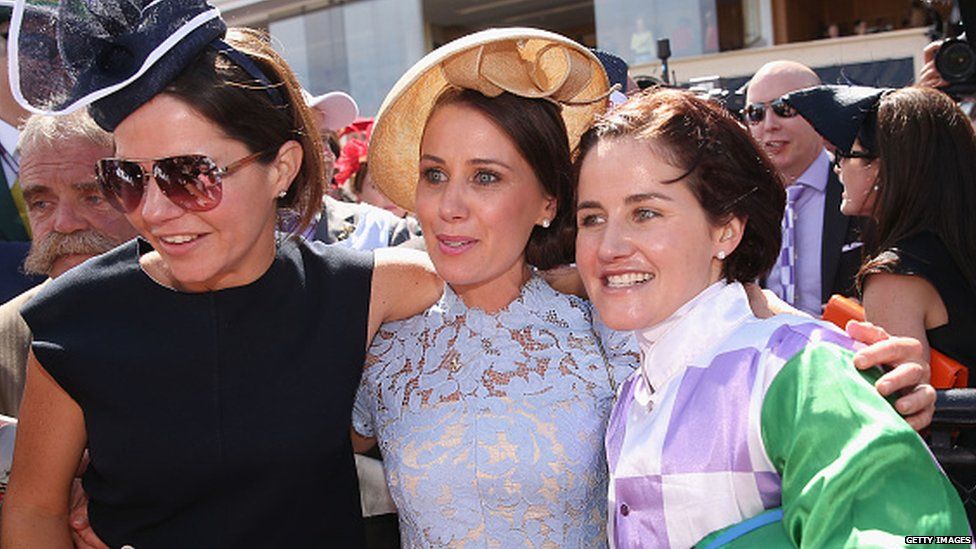 Her mum died in a car accident when she was six months old and she was raised by her father.
She's just won her horses' owners a lot of money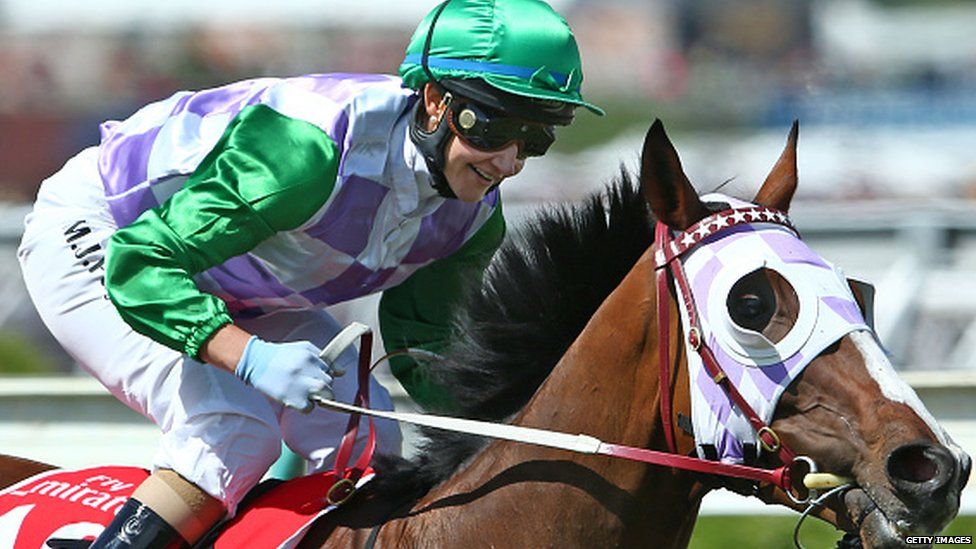 Prince of Penzance, cost just $50,000 (£25,000). Her owners will take home almost $3.6m (£1.7m) in prize money.
Social media loves her too
She's been trending on Twitter and Facebook around the world.
Follow @BBCNewsbeat on Twitter, BBCNewsbeat on Instagram, Radio1Newsbeat on YouTube and you can now follow BBC_Newsbeat on Snapchat