Five Star Wars fan theories on what's happened to Luke Skywalker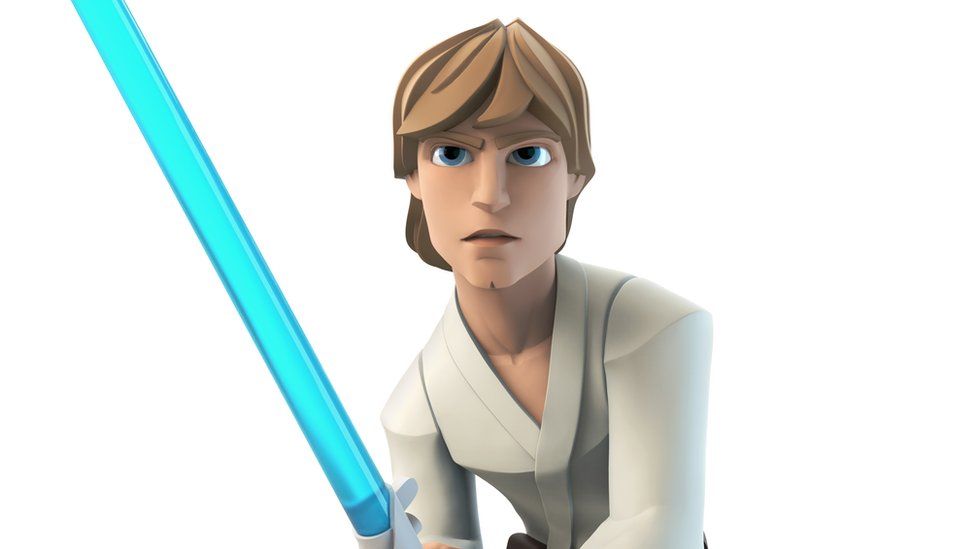 Star Wars director JJ Abrams says it's "no accident" that Luke Skywalker doesn't appear in the trailers for Episode VII - The Force Awakens.
He told reporters at the GLSEN Respect Awards in Los Angeles: "I can't wait for you to find out the answer."
And after Luke failed to appear in any of the film's trailers or artwork - fan theories have gone into overdrive.
There's obviously no word from Mark Hamill himself, who plays Luke in the films.
Watch the final trailer from Star Wars: The Force Awakens.
In the final poster both Han Solo (Harrison Ford) and Princess Leia (Carrie Fisher) make an appearance.
But we've only seen a glimpse of a hooded Luke Skywalker so far.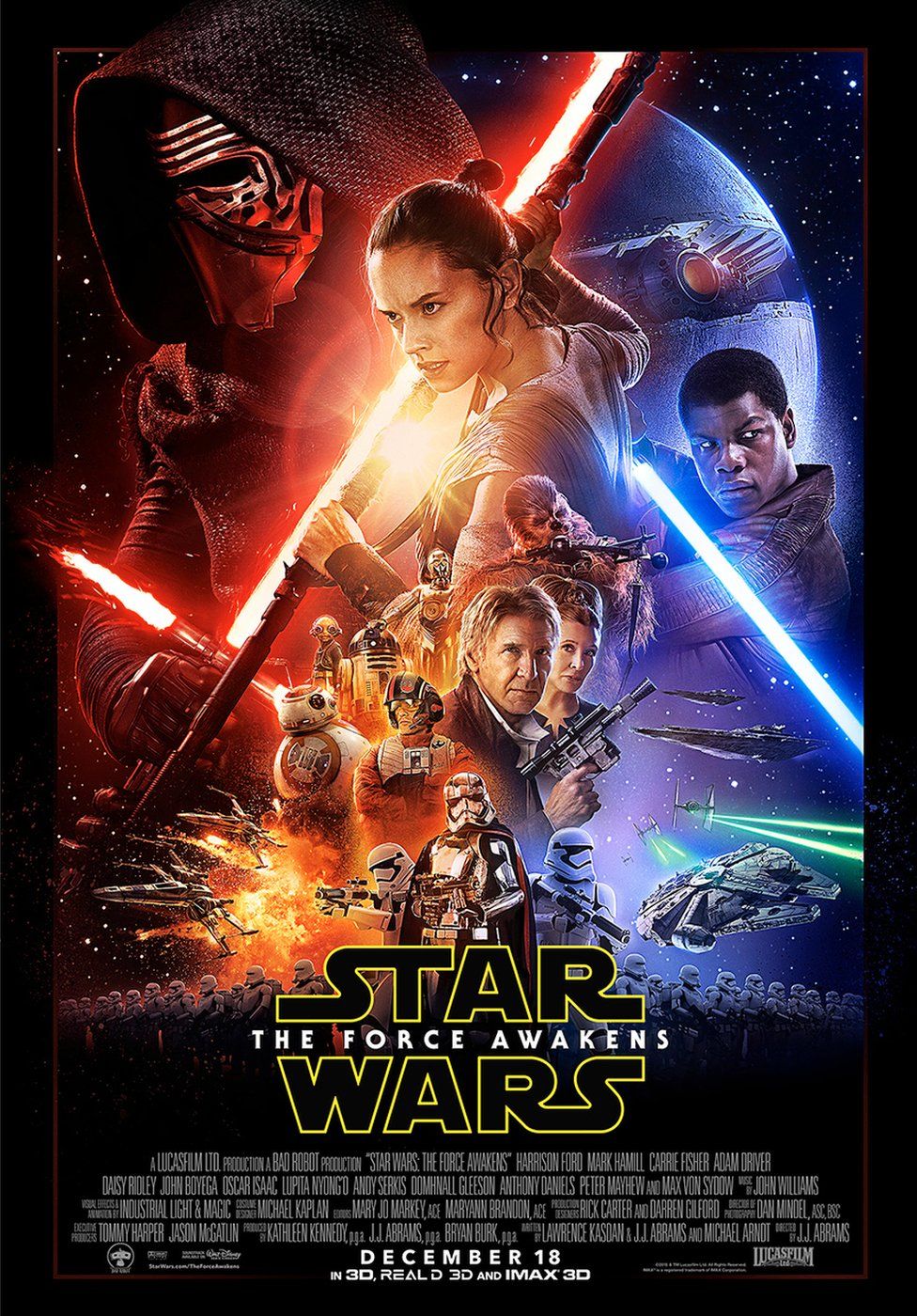 His voice is heard on the second teaser trailer saying: "The Force is strong in my family. My father has it. I have it. My sister has it. You have that power too."
Who is he talking to?
So why is Luke not in any of the trailers or posters? Here are some fan theories.
1. He's a Sith lord after turning to the Dark Side
At the moment there's a flurry of theories that Luke Skywalker may have turned to the Dark Side (kinda).
Basically the idea is that Luke has SO much power as a Jedi Knight that it's made him unstable and Adam Driver's character Kylo Ren tries to manipulate that for his evil plans.
He may even be protecting an ancient Sith tomb, says another theory, or could be a prisoner of another dark force. Both these though are pretty unlikely.
2. Luke Skywalker has been lying low and Finn is trying to return Anakin's lightsaber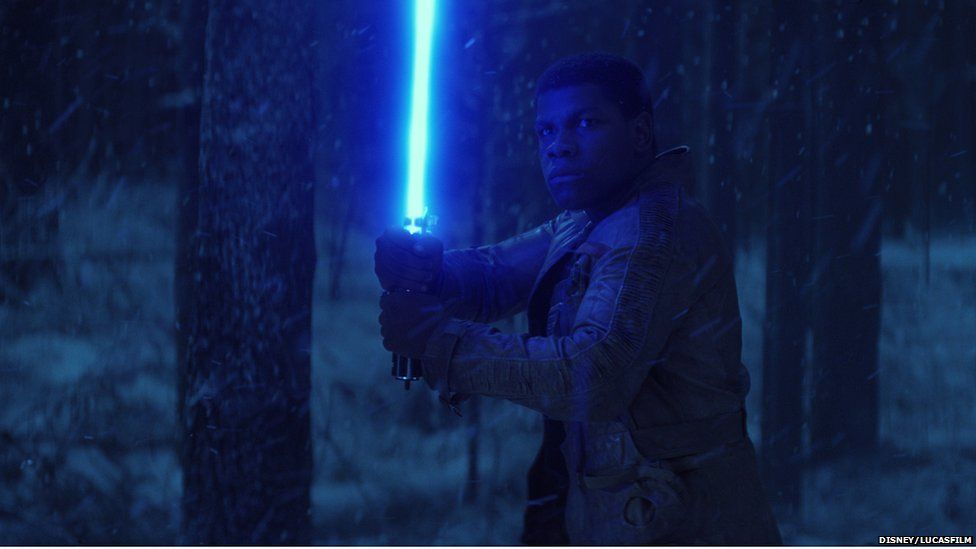 There's been speculation about what happened to Anakin Skywalker's lightsaber ever since Luke's hand was cut off by Darth Vader and it was lost below Cloud City.
That happened in Episode V: The Empire Strikes Back.
The lightsaber originally belonged to Luke's father Anakin - who of course became the Sith lord, Darth Vader.
Finn is seen with the weapon in the third The Force Awakens teaser trailer. But why does he have it?
One fan theory is that he's trying to get it back to Luke but bumps into evil Kylo Ren before he gets a chance.
3. Luke Skywalker's appearance has changed significantly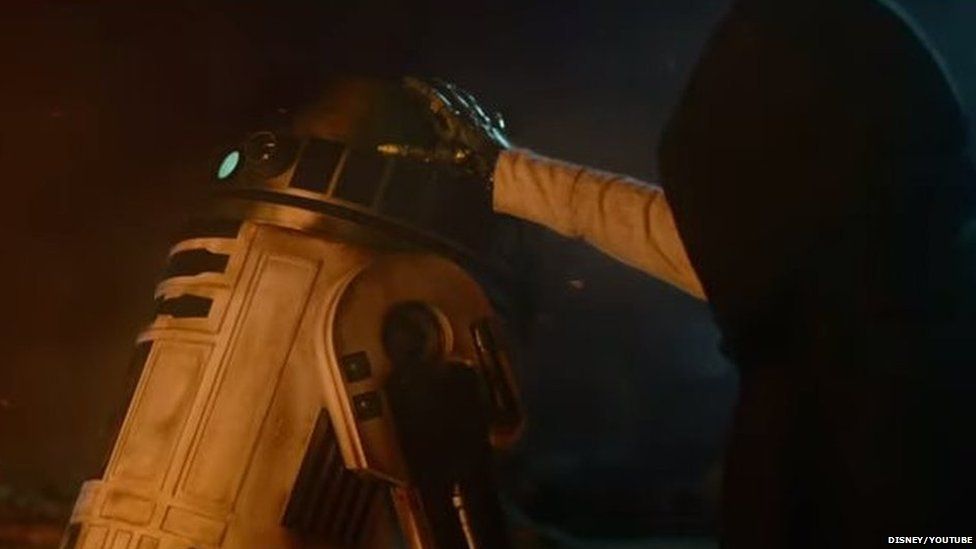 Some fans are speculating that the reason we haven't seen Luke Skywalker is because he now looks completely different and JJ Abrams wants to keep that a surprise.
There's also a theory that he's living in exile, much like Obi-Wan Kenobi was at the beginning of Star Wars Episode IV: A New Hope.
4. Luke's set up a Jedi temple and is still studying the Force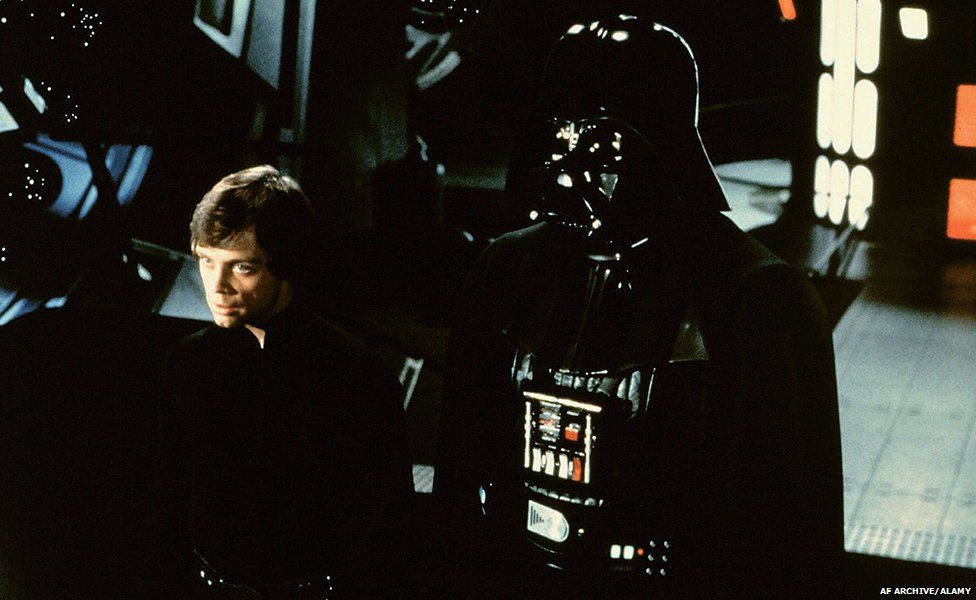 After Darth Vader kills the Emperor at the end of Star Wars Episode VI: Return of the Jedi and dies, Luke returns to Endor and cremates his father's body on a funeral pyre.
But where does he go afterwards?
According to Aftermath (a novel set between Return of the Jedi and the new film), Luke fights with New Republic forces until the hugely destructive Battle of Jakku, after which a peace treaty is signed.
He then apparently goes to the planet Devoran to found a Jedi Temple - so has this storyline been used for the start of The Force Awakens?
5. JJ Abrams is a master of suspense and nothing's changed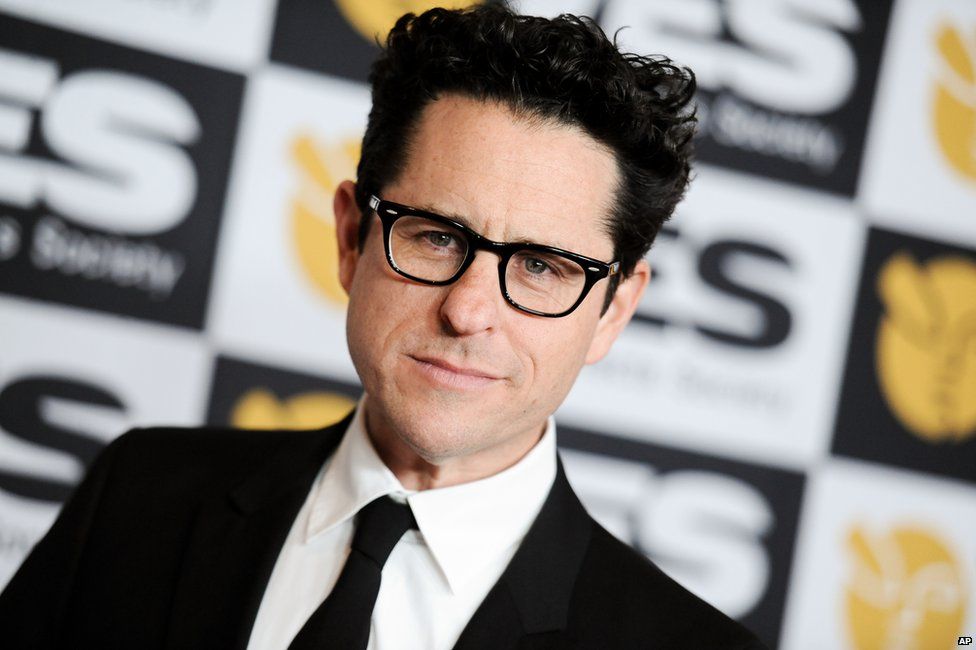 The director of the new film has previous when it comes to keeping crucial storylines out of the news and ramping up the excitement ahead of a movie's release.
His love for the unseen mystery, something he calls the "mystery box", was seen ahead of the releases of films like Star Trek and his TV series Lost.
It's his way of keeping the guessing going until the film's released and also helps to avoid spoilers.
All will be revealed when the film is released in the UK on Friday 18 December.
Follow @BBCNewsbeat on Twitter, BBCNewsbeat on Instagram, Radio1Newsbeat on YouTube and you can now follow BBC_Newsbeat on Snapchat