Who is President Xi Jinping anyway and what's all the fuss about?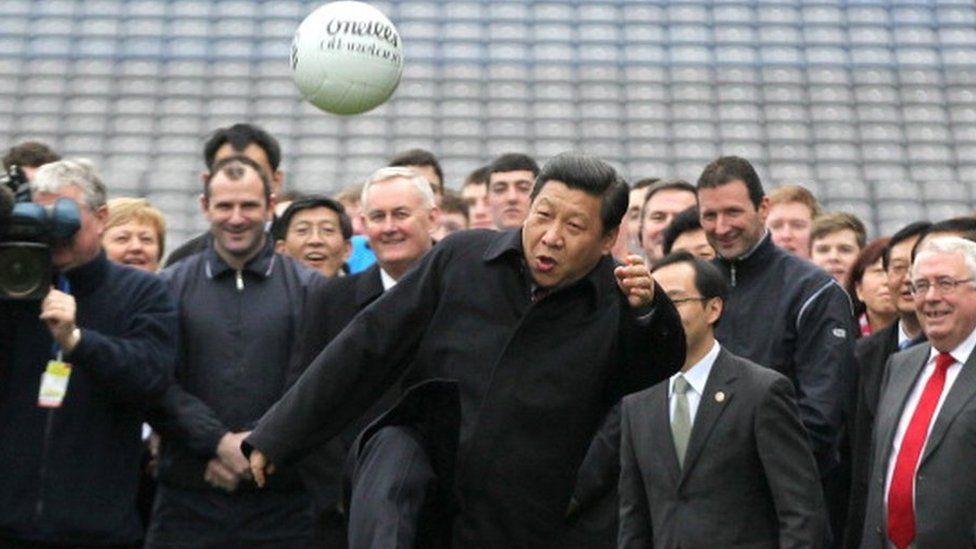 This week a lot will be made of President Xi Jinping's four-day visit to Britain, where he will meet the Royal Family and politicians.
It's his first trip to the UK since becoming China's leader in 2012.
The 62-year-old has a celebrity wife, loves football and will be staying as a guest of the Queen at Buckingham Palace.
So who is this man and why is he so important to the UK? We've had a look at his CV.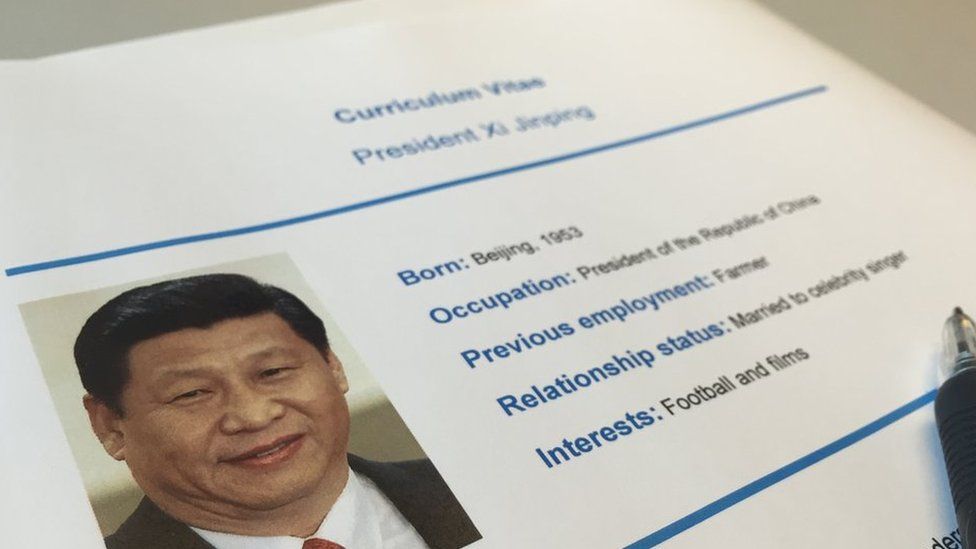 A princeling in a cave
So, the man dining with the Queen this week is not only president of the People's Republic of China - he was also once a farmer. Well, sort of.
He is often referred to as a "princeling" - a term used to suggest he was born into power because his father was a founding member of the Chinese Communist party.
However, his father fell out of grace and Xi Jinping spent his youth living in a cave and working on a farm in the countryside.
At the time many of the "intellectual youth" were sent into rural areas to learn from the people working off the land.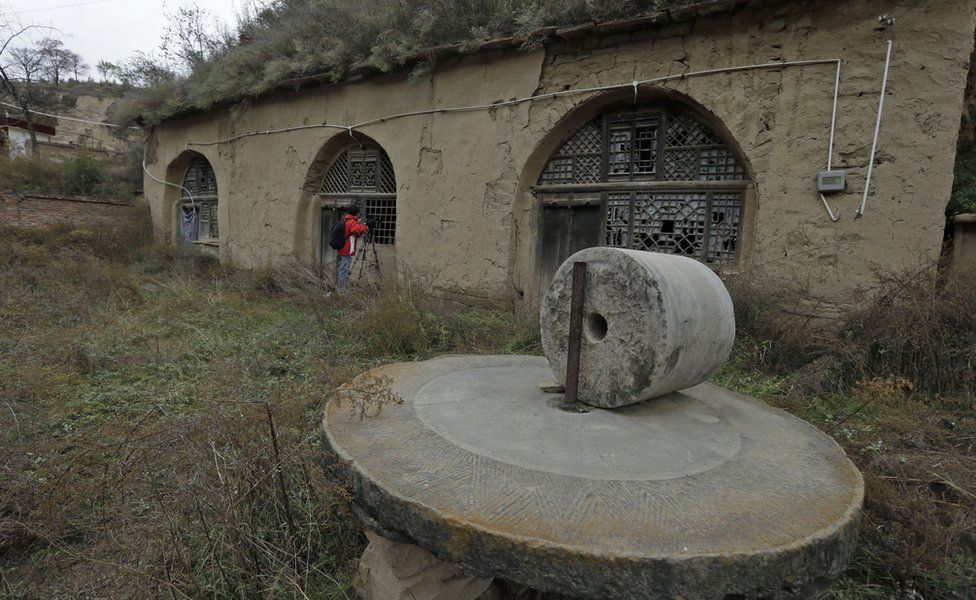 Celebrity wife
His current wife is a famous folk singer. Her name is Peng Liyuan and before his rise to power she was much better known to the public than her husband.
She regularly appears on Chinese state TV's New Year Gala - the most watched TV programme of the year.
Football fan
Before coming to power President Xi Jinping listed his three main goals for China: to qualify for the World Cup, to host the event and, finally, one day to win it.
It's safe to say he loves the beautiful game. Since becoming president, football has become a compulsory part of the national curriculum in Chinese schools.
While on his visit to Britain, he will be taken for a tour of Manchester City's Etihad Stadium.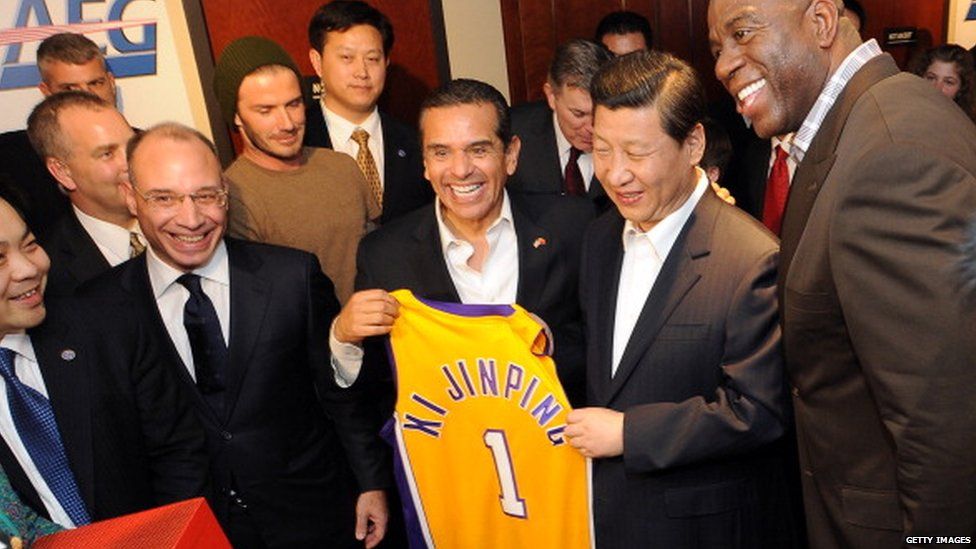 How do you say his name?
According to the BBC's pronunciation team Xi Jinping is pronounced as follows - with the stressed syllables shown in upper case...
SHEE jin PING ("sh" as in ship, "ee" as in street, "j" as in Jack, discrepancy between spelling and pronunciation is intentional).
Anti-corruption
He has made stopping corruption a major focus of his leadership, vowing to tackle it from the powerful "tigers" at the top to the "flies" at the bottom.
However there have been claims that by exposing corruption amongst his political rivals he has benefitted his own career.
Relationship with Britain
President Xi Jinping's first wife still lives in Britain - she is the daughter of a man who was Chinese ambassador to the UK in the 1980s.
However, this is his first visit in his official role as president and his invitation is proving controversial.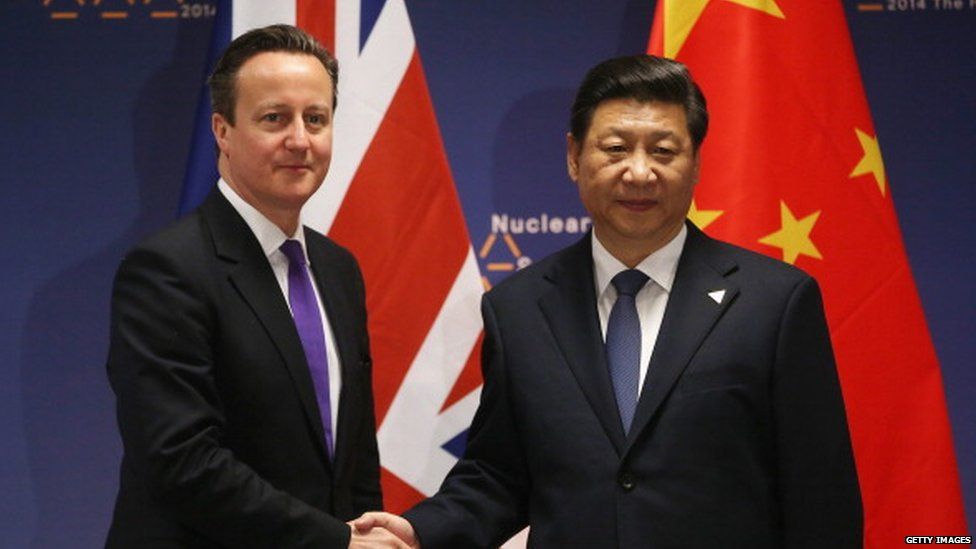 Human rights charities are concerned about some of the practices of the Chinese government and don't think the UK should associate with them as a result of this.
According to the international group Human Rights Watch, there is routine use of torture in Chinese jails.
Other concerns are that the Chinese media is heavily restricted by the government and workers don't have enough rights.
However, China is now one of the biggest world economic powers and the British government is keen to encourage more business between the two countries.
For this reason President Xi Jinping will be given the A-list treatment while here, so much so he and his wife will sleep in the same bed as Prince William and Kate did on their wedding night in the Belgian suite at Buckingham Palace.
Follow @BBCNewsbeat on Twitter, BBCNewsbeat on Instagram, Radio1Newsbeat on YouTube and you can now follow BBC_Newsbeat on Snapchat