Adele's new track: Other artists pushed material back to avoid clash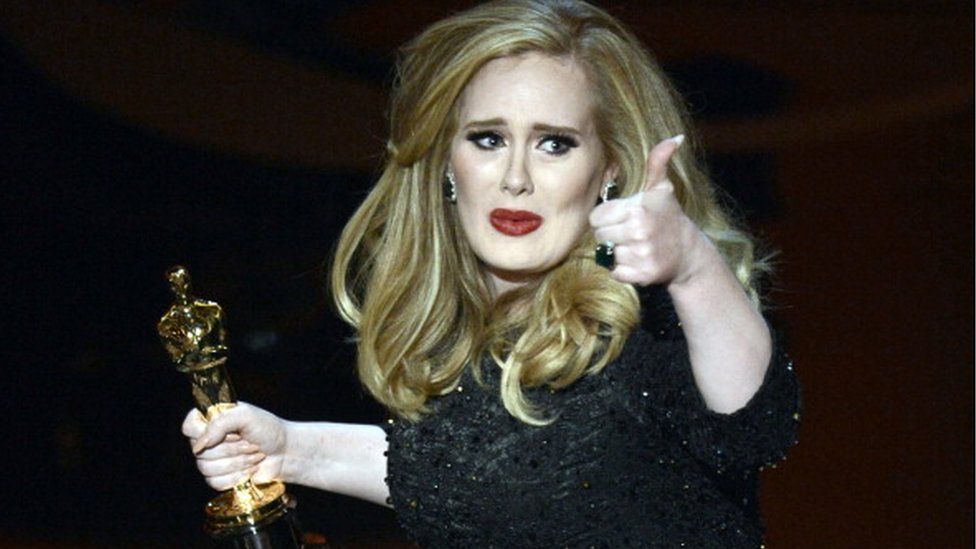 Artists and record labels have been pushing back album release dates in anticipation of Adele's new album, according to Tinie Tempah.
The rapper says he's heard rumours about artists "moving back their stuff".
There is still no confirmation on when Adele's third album will be released.
But the star seemingly revealed the first snippet of material in a 30-second advert during The X Factor on Sunday.
"I don't really have any more inside information. I wish I could give you more. All I've been hearing is that she's got something dropping imminently," Tinie Tempah said at the 1Xtra Live event in Leeds on Saturday.
"I've been hearing everybody's been moving back their stuff.
"People have been moving back their album campaigns and what not."
Tinie went on to say he's "excited for" Adele, adding "it's going to be really, really difficult but exciting to be able to think about the prospect of even topping [her last album] 21".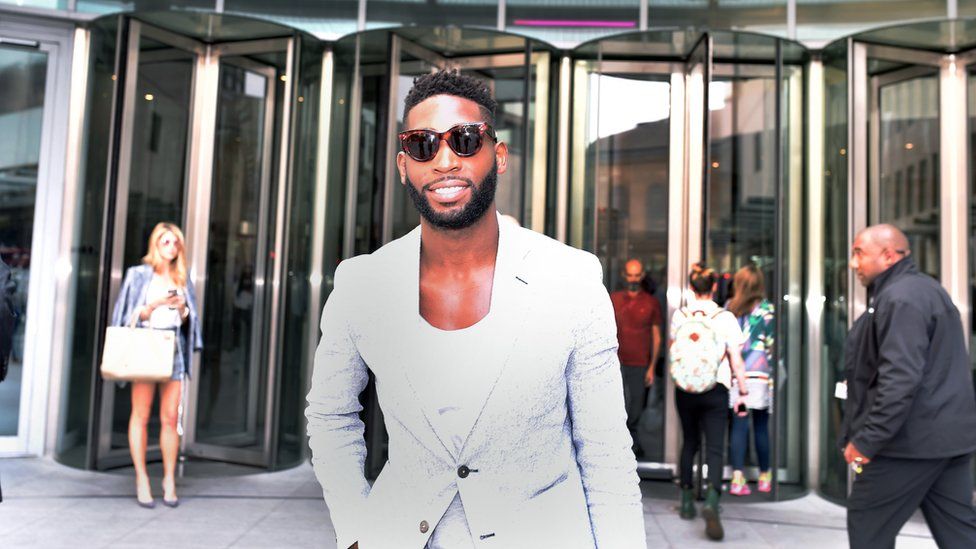 "It's a very, very exciting time. I think with time, she's definitely a national treasure, she has an amazing voice, she has an incredible infectious personality and I think the most important thing about her is that, she comes across as quite real and normal. Kind of like your normal average person.
"Sometimes it's funny, certain people are using Snapchat or social networks to kind of make them come across more like that, whereas I think she just emanates those characteristics.
"I think that's what makes her so successful, obviously other than the fact that she's making some of the best music that Britain has produced in the past couple of decades."
Speaking at Monday's Q Awards in central London, Olly Alexander from Years and Years said: "You can't put an album out at the same time as Adele, it's the law."
But not everyone thinks artists should avoid Adele's release date.
Yannis from Foals: "I don't have any advice for anyone going up against her, music shouldn't be a competition anyway. She's obviously going to be number one.
"I would actually applaud the band who put out their album on the same day as Adele, go for it."
What we know so far...
Not a great deal, as her label won't even confirm that advert was hers.
But we do know, we've not heard any new music from Adele since 2012 when she sang Skyfall, for the Bond movie.
November 20th is the date the third album is rumoured to be released.
The names attached to the project include Sia, Ed Sheeran, One Republic's Ryan Tedder, Gnarls Barkley's Brian Burton, Danger Mouse, Swedish producer Max Martin and her long standing producer Paul Epworth.
Follow @BBCNewsbeat on Twitter, BBCNewsbeat on Instagram, Radio1Newsbeat on YouTube and you can now follow BBC_Newsbeat on Snapchat