Meet the man behind the most expensive pie in football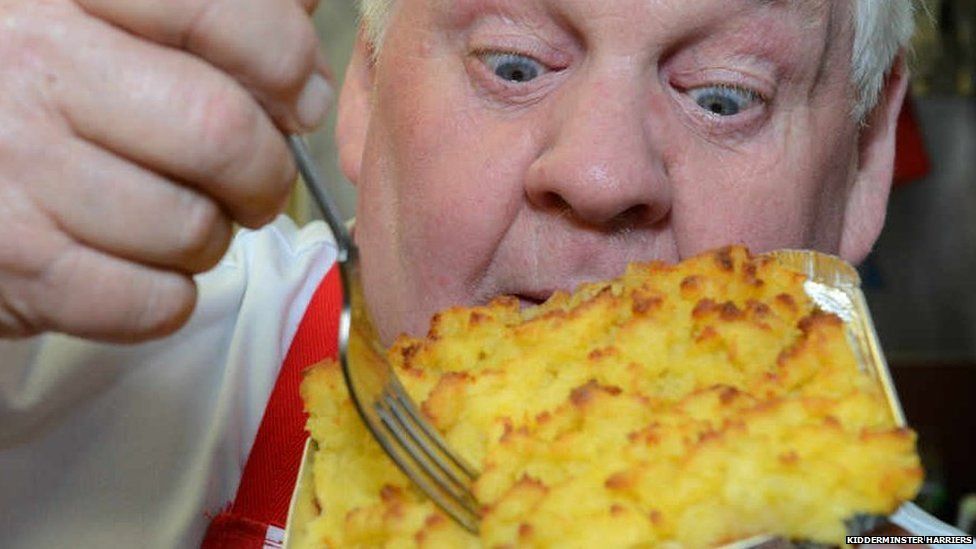 It's no surprise that top clubs ask the most for season tickets, but where do you go for the priciest pies in British football?
Old Trafford? Stamford Bridge? The Emirates?
Actually... Aggborough, where a pie will set you back £4.50.
Kidderminster Harriers - a National League side - have again topped the pie chart in the BBC Price of Football survey.
That's 350% more expensive than the cheapest soccer pie - Elgin City's one quid wonder.
Is any pie really worth that much?
"You must come and try one," says Kidderminster's Matty Paddock of the 800g foil-wrapped treat.
"They have a cult following in football," he says. They're a match-day treat visiting fans "fondly remember".
So special are they, reckons Matty, that spectators often risk missing the action on the pitch to get one.
"Along with 'I was in the loo', you always hear people say: 'I missed the goal because I was lining up to buy a pie.'"
So pivotal are pies to the Harriers' experience that Brian Murdoch is a big man at the ground. Brian's made the pies for 53 years.
"It isn't a pie really. It's a meal," he told Newsbeat proudly. "You don't put away one of these and expect to lose weight."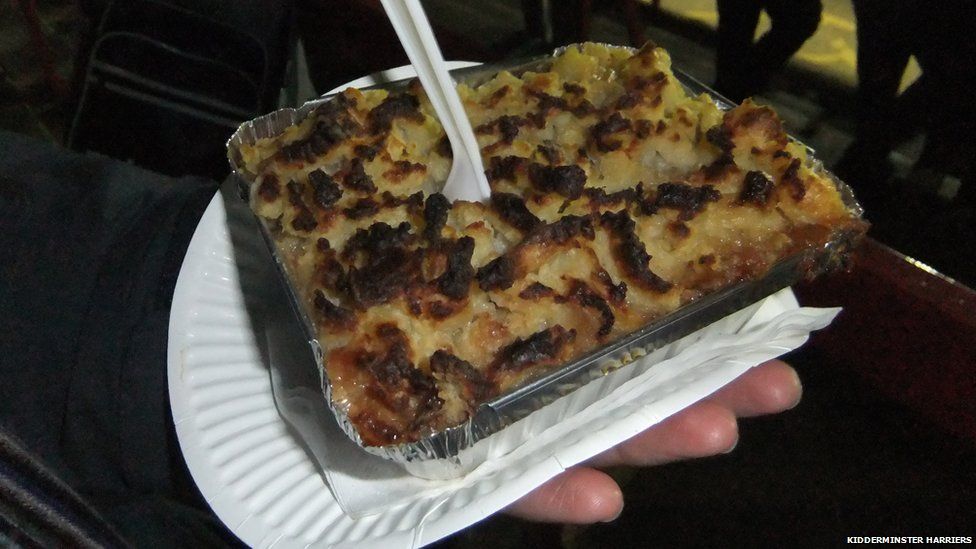 Depending on the weather and the attendance, Brian sells about 100 potato-topped meat pies each game.
The pie chart is sadly one of the few tables The Harriers top. In the league, they are currently 24th out of... 24.
"There's only one way to go, and that's up," say Brian. "While the fans don't like the football at the moment, they do still like the pies."
His secret seems to be using fresh ingredients - meat, carrots, onion and potatoes. "There's no powdered this or powdered that. No E numbers."
But with the likes of Man City (£4.00) and Brighton & Hove Albion (£4.10) pursing him for the premium pie title, can Brian hold on?
Well like his team, the only way for the prices of his pies to go... is up.
"The price of meat's going up and wages. Let's see what happens when the new minimum wage comes in."
So what does Brian think of the quality of pies at other grounds?
"Do you call them pies?!?!! They're puff pasty and hot air. So disappointing."
Follow @BBCNewsbeat on Twitter, BBCNewsbeat on Instagram, Radio1Newsbeat on YouTube and you can now follow BBC_Newsbeat on Snapchat