Nathaniel Rateliff and the Night Sweats: S.O.B. was a 'joke song'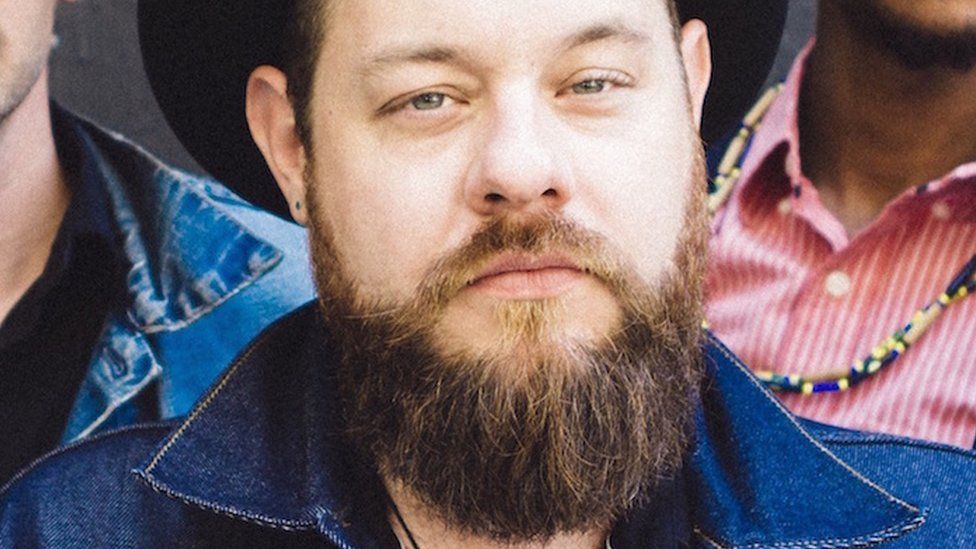 S.O.B. by Nathaniel Rateliff and the Night Sweats is catchy, distinctive and - now - a very popular song.
But the main lyric (it rhymes with "son of a hitch") means it's a little tricky to play on daytime radio.
"We had no intention of it being a radio song at all," admits Rateliff, en route to a gig in the UK.
"At first we didn't really want to record it. It was a joke song at the end of our shows and I didn't know people would respond to it.
They responded well.
Late night TV doesn't have the same issues as radio and an appearance on the US talk show Jimmy Fallon talk show sent the song to the top of Spotify's Viral chart in the US.
Similarly, in the UK, an appearance on Later with Jools Holland sent the album into the iTunes top ten.
As well as claiming it was a "joke song", it was never an initial choice for a single either.
"Initially I didn't want to record it," says Rateliff.
"I didn't want to shoot myself in the foot with it, as other songs I had written were smarter and were more about what I wanted to be doing.
"But we have a good time playing it and the reaction from the crowd is always good."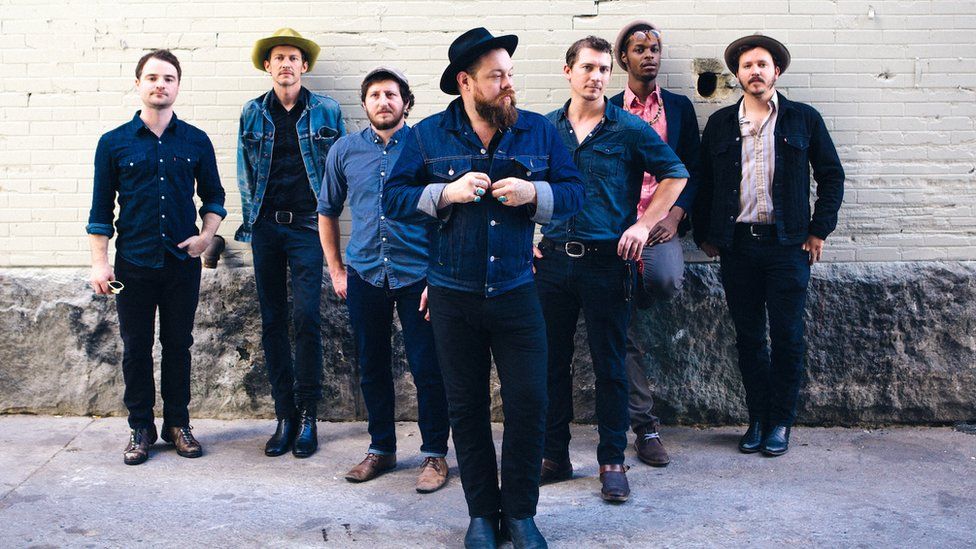 The singer, from Missouri, is good friends with Mumford and Sons, having met them when he toured with Laura Marling.
He also featured in the 2014 documentary Austin to Boston, which saw him, Mumford's Ben Lovett, the Staves, Bear's Den and Ben Howard play gigs across America.
At that point, Rateliff was, essentially, a solo artist but becoming disillusioned with the music industry.
"The fatigue of being on tour is one thing. It's a matter of taking care of yourself as well as you can.
"It is hard to do when you're travelling alone because you can't afford to bring a band out. Sometimes things were constrained because we didn't have the right finances."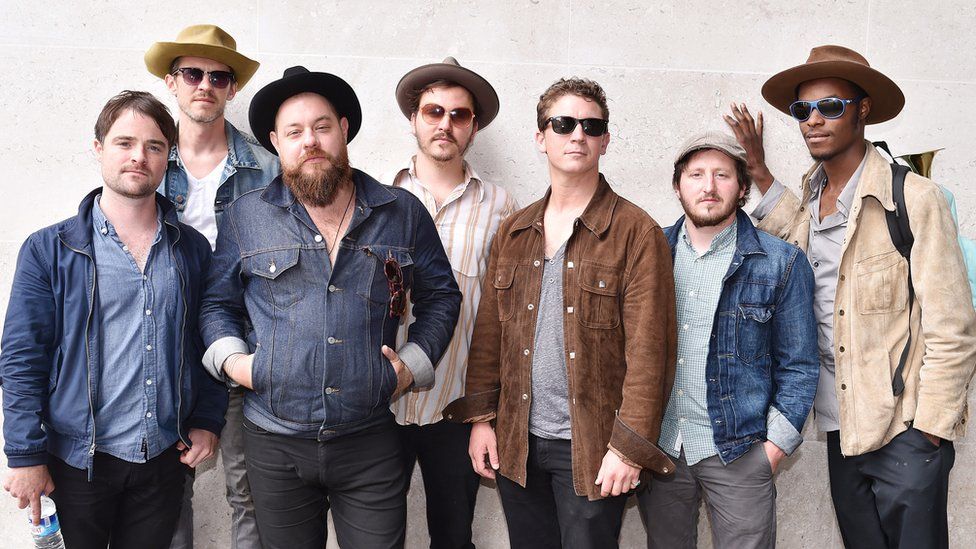 He took some time out and fell back on another career that he'd always loved - gardening.
"I've been working on and off as a gardener for quite some time. I knew I would be reasonably happy doing that work after touring for so many years."
He says he never intended to quit playing music and so brought together his current band, the Night Sweats.
"It was just hard to continue staying on the road and make a living. I ended up writing the new songs out of discouragement and I put the band together as something new."
It's so far, so good with single sales of more than 100,000 to date.
Follow @BBCNewsbeat on Twitter, BBCNewsbeat on Instagram, Radio1Newsbeat on YouTube and you can now follow BBC_Newsbeat on Snapchat