What's the problem with Uber?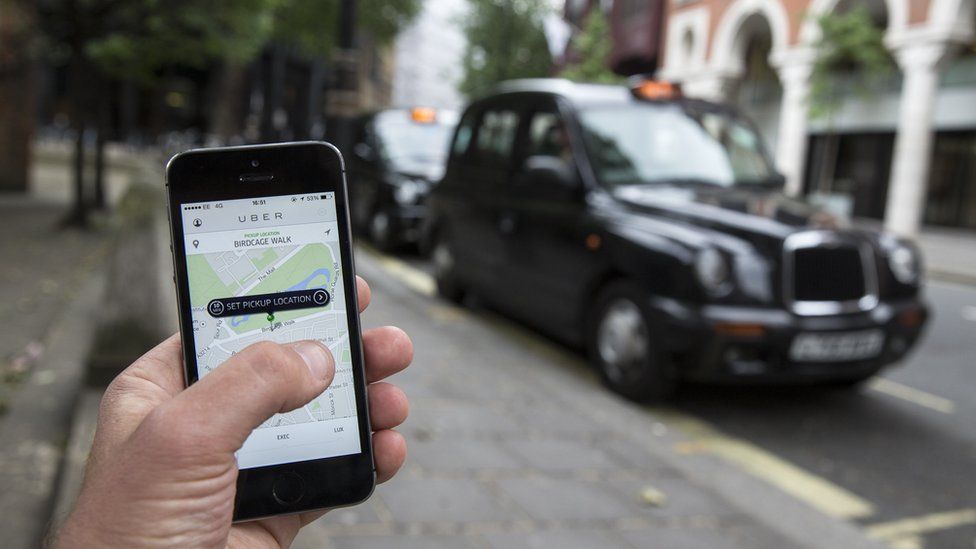 Taxis have moved on from the days of having to hail a horse-drawn carriage. This is generally considered as progress.
But now a UK judge is deciding whether technology has gone too far and is about to rule on whether the Uber app is legal.
There have been protests against the company across the world.
So when did getting a cab become so controversial?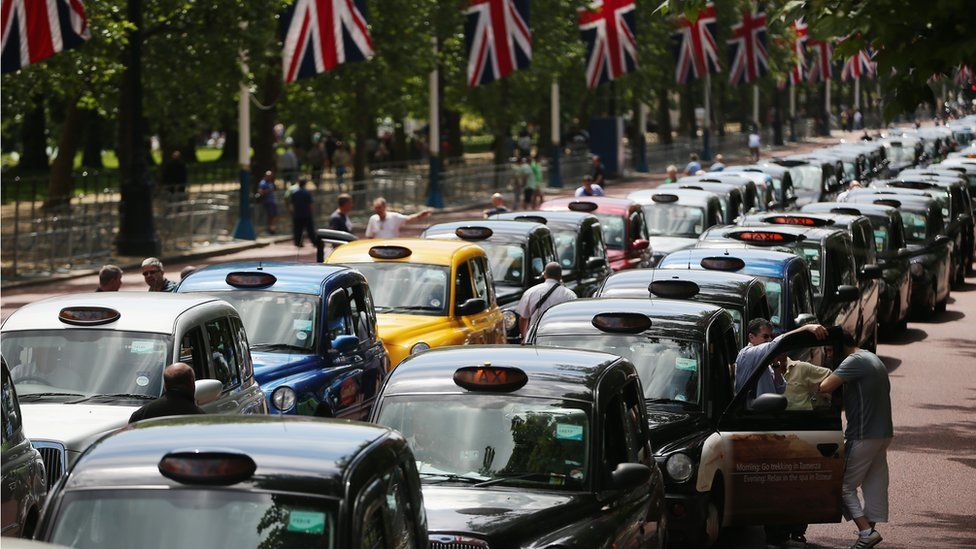 The rise of Uber
Uber is now operating in 60 countries around the world. In the UK, its drivers can be found in London, Birmingham, Manchester, Merseyside, Newcastle, Leeds, Bristol and Sheffield.
It's worth around £33bn.
The reason for its popularity? It's cheap and easy to use.
All you need is the app. You can track drivers near you, tap your phone to order one and then get an estimated price.
The car often arrives in minutes and is usually much cheaper than a black cab.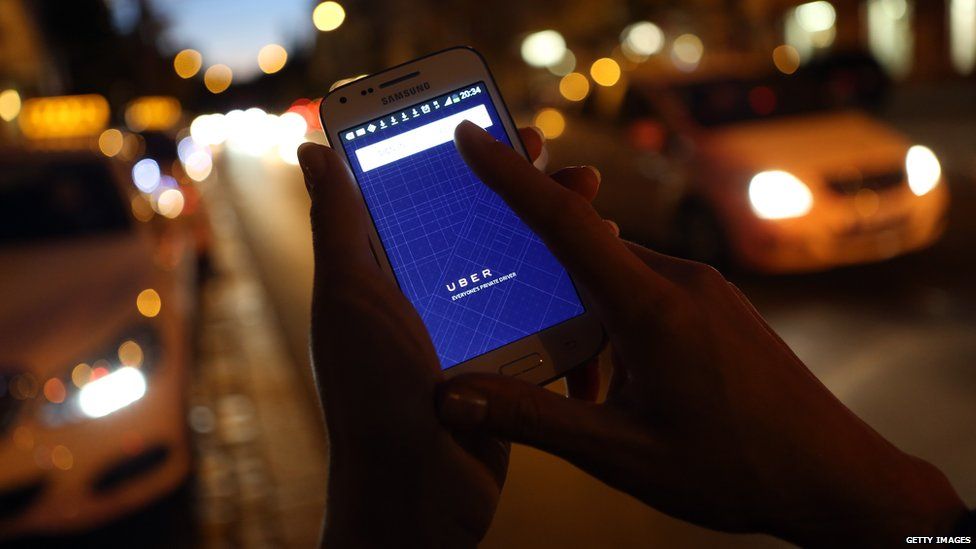 The court case
It's all about what is and what isn't a taximeter. Private hire vehicles aren't allowed to have one.
Uber cars don't have a meter fixed in them but Transport for London (TfL) has gone to court to ask whether the company's smartphones are basically the same thing.
If a judge rules they are then Uber would have to make changes to the app but the case won't affect the company's licence to operate.
London's mayor Boris Johnson is also getting involved.
It's illegal to hail a private cab in the street but he thinks the app is allowing that to happen with your phone doing the hailing instead of your hand.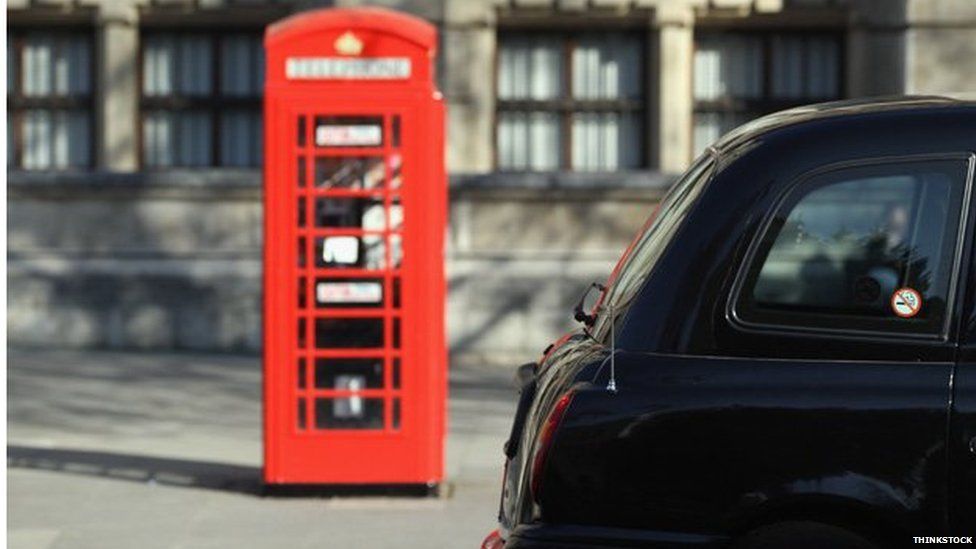 Is this just a price war?
Traditional cabbies argue it's about quality as well as price.
"The Knowledge" is famous around the world. Would-be black cab drivers spend between two and four years learning an encyclopaedic level of detail of London's streets and traffic systems.
They learn about 320 routes, 25,000 streets and 20,000 landmarks and places of interest, such as museums, restaurants, embassies and colleges.
Is Uber already harming the traditional taxi?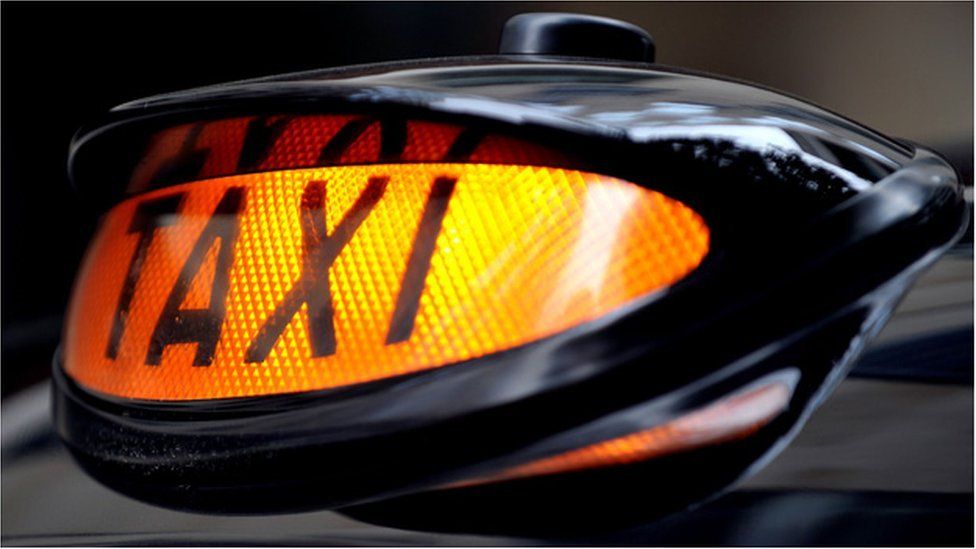 The idea is they can get a passenger home anywhere in London as quickly and safely as possible.
With Uber (and other minicabs), drivers can start earning far more quickly and rely on GPS to get them around.
The company does use many professional cab drivers but lots of people aren't happy with UberPop - a service run by Uber which allows anyone to offer a seat in their car. Critics say that's not safe.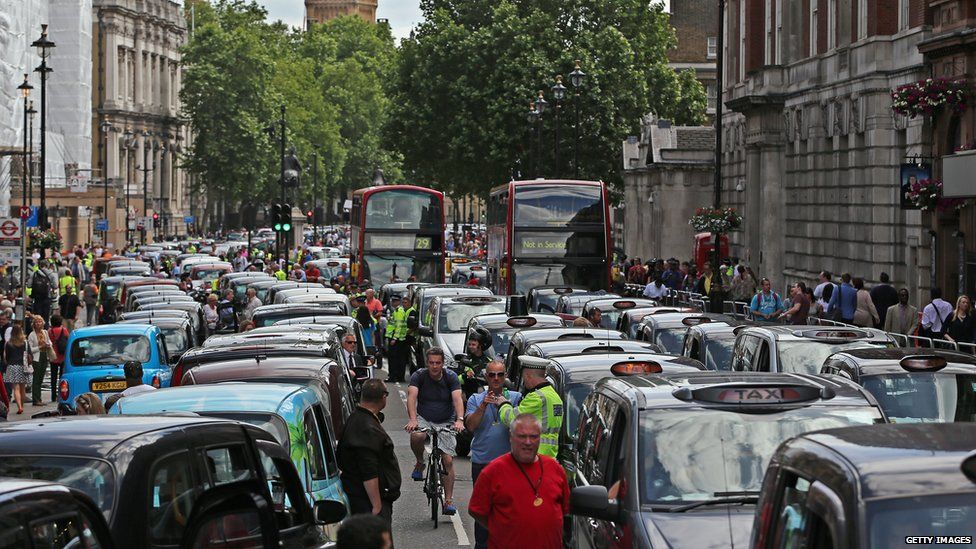 So is this just a London thing?
A million Londoners are now using Uber. That's why there have been so many protests from the city's black cab drivers.
But it goes much further.
Uber services are being banned in Berlin, New Delhi, Seoul, Madrid and Rio de Janeiro.
Accusations include predatory pricing, offering illegal taxi services and breaking competition rules.
Uber says it abides by all private hire legislation in the UK. And it has its supporters.
More than 120,000 users have signed a petition asking TfL not to meddle with the app.
Read more about how Uber works
Follow @BBCNewsbeat on Twitter, BBCNewsbeat on Instagram and Radio1Newsbeat on YouTube and you can now follow BBC_Newsbeat on Snapchat