Lena Dunham: 'Cancerous' effect of online abuse forced me off Twitter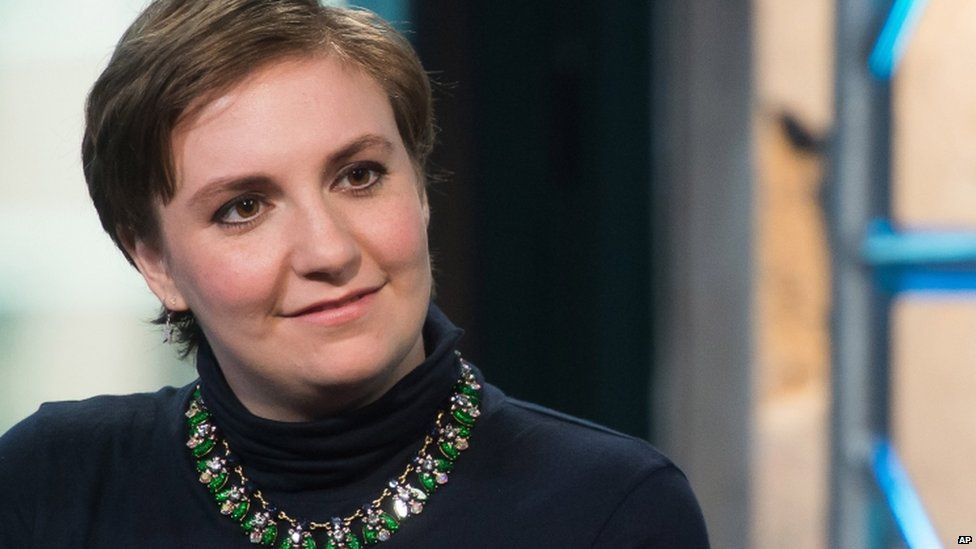 Twitter is not a "safe space" for Lena Dunham.
The Girls' creator has spoken out about the site again, saying the verbal abuse she receives on there has a "cancerous" effect on her. Now she doesn't even know her password. Someone else tweets for her.
She told Re/code Decode podcast: "I really appreciate anybody follows me at all, so I didn't want to cut off my relationship [to Twitter] completely, but it really wasn't a safe space for me."
She explained the effect of the abuse by using the example of comments she received on her Instagram account after she posted a picture of herself.
"It wasn't a graphic picture. I was wearing men's boxers and it turned into the most rabid, disgusting debate about women's bodies, and my Instagram page was somehow the hub for misogynists for the afternoon," she told the podcast.
She said the abuse can have a negative effect, even if you think you can stop it.
"It creates some really kind of cancerous stuff inside you, even if you think, 'Oh, I can read like 10 mentions that say I should be stoned to death'," said Dunham. "Those aren't words you'd accept in an interpersonal relationship. For me, personally, it was safer to stop."
She hasn't said she would leave Instagram, as "it's a more positive community".
However, she tweeted about some of the negativity on Instagram too earlier this week.
She's previously spoken out about abuse on Twitter.
In January she said was still checking it occasionally but didn't "have the same co-dependence Twitter and I once shared. It's the dark side of the internet".
In March she said she deleted the Twitter app from her phone and had someone else tweet for her when she's out.
She told Deadline they then report the reactions back to her. Now though, it seems she's just switched off.
"I said something about Justin Bieber last week and supposedly there's been massive trolling by Justin Bieber fans, but I don't know, so I don't care.
"I would be upset every day if I was reading tweets from 13-year-old girls that were like 'You're fat, and Justin Bieber's our angel,' but I'm not so I don't have to be stressed about it. I've never even thought about it once."
Not looking at Twitter at all seems to be a new approach for Lena, as earlier in September she was still replying to some users.
Follow @BBCNewsbeat on Twitter, BBCNewsbeat on Instagram, Radio1Newsbeat on YouTube and you can now follow BBC_Newsbeat on Snapchat