Everything that happened at One Direction's intimate London gig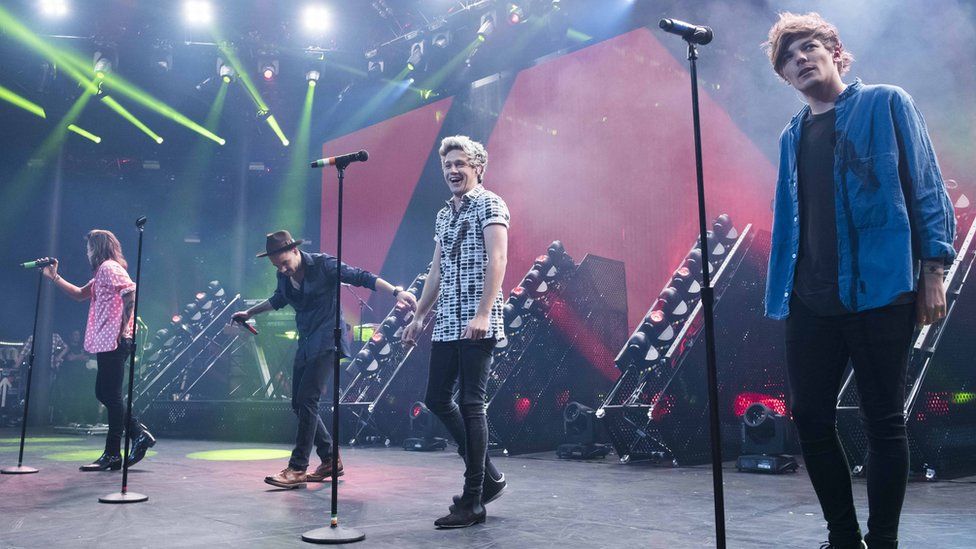 One Direction headlined night four of the Apple Music Festival with support from Little Mix.
With the boyband taking a break as of March 2016, it was one of the final opportunities for UK fans to see them in action.
An audience of around 1,700 packed into the Roundhouse in Camden, north London. Selena Gomez, model Suki Waterhouse and YouTube star Alfie Deyes were spotted at the gig.
Here is a minute-by-minute breakdown.
21.00 - The band arrive on stage. No introductions, no chit chat. Just straight into Steal My Girl.
21.02 - Energy levels are high and so is the temperature in the room. Harry helps out by opening a bottle of water and chucking the liquid and its container into the crowd.
21:11 - The first object is thrown on stage. Difficult to exactly see what from where I am sitting. But it's white and frilly.
21:14 - Quick bit of interaction by the crowd where Liam claims, "I'm sure this is the first festival we've played..." Errr, guys? Radio 1's Big Weekend in Glasgow 2014?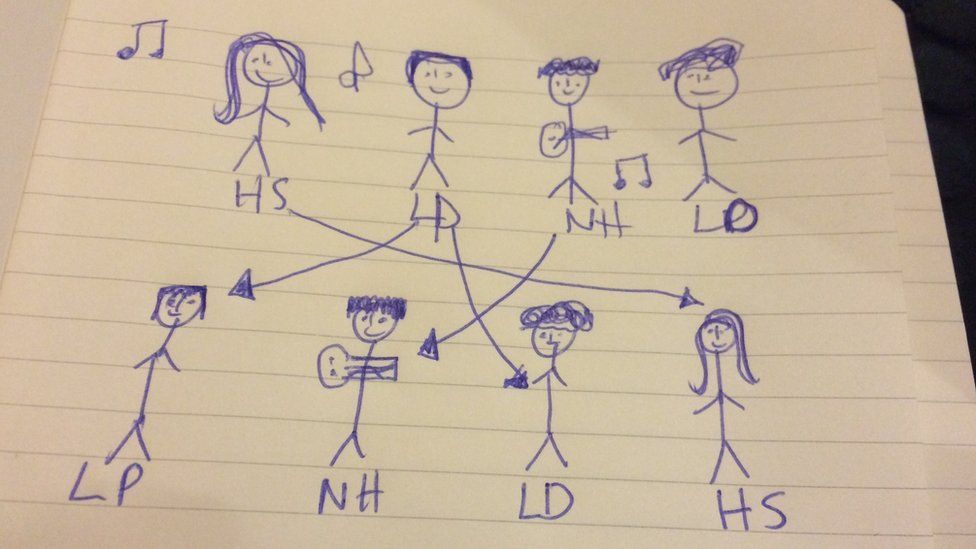 21:20 - Not exactly known for their choreography - the boys lose the mic stands... and wait for it... change where they are standing on stage. (In the picture, that's a guitar Niall is holding, not a giant catfish.)
21:23 - The boys break into what is obviously a crowd favourite, Little Things. All the boys head off stage to grab their mic stands but there's drama in the venue as Liam can't find his. With a little pointer from Harry he finally spots it mid-song. Crisis over. The show goes on.
21:28 Harry apologies to the crowd telling them "If I seem a little distracted it's because my sister is here on a date. So I am looking for her, making sure she's behaving. After a thumbs up from said sister Harry spots a fan in the crowd who's celebrating her birthday.
21:30-21:45 - The boys race through a couple more songs from their catalogue. To be honest I was too busy tweeting about Liam's mic stand to catch which ones.
21:40 - More drama. Just before singing, No Control, Niall walks off stage. The other three boys are staring at each other. What's going on? Is there something we don't know? Liam jokes "Oh no we've lost another one. They are dropping like flies. We are turning into Take That." Niall arrives back on stage. No explanation as to why he left.
21:50 - What Makes You Beautiful. Here's the one the crowd's been waiting for and it's easy to tell. The venue is bouncing. Everyone is on their feet. Let the dad dancing begin.
21:56 - Finally Niall explains why he keeps disappearing backstage every so often, saying: "I am not sure what's up with me. Think the heat's getting to me." He dabs his neck with some ice which is followed a collective "awwwwwww" from the 1,700 strong crowd.
22:00 - The band close out with Story of my Life. An hour of top pop hits. Well, an hour and a half if you count Little Mix's support set. And what's more not a mention of the "Z" word (Zayn). Speaking of Zs, good night! Zzzzzzzzzzz.
Follow @BBCNewsbeat on Twitter, BBCNewsbeat on Instagram and Radio1Newsbeat on YouTube and you can now follow BBC_Newsbeat on Snapchat