How a supermarket broke US indie band The Score
When you think about discovering music, do you ever say, "Oh yeah, that band from that supermarket advert?"
Well, if you are a fan of The Score's track Oh My Love, then that is exactly what you will be saying.
The indie-pop duo, who are based in LA, were picked by Asda for the firm's 50th anniversary campaign.
At the time, they were unsigned and since then, they have become the most Shazamed advert track of the year and have a record deal.
We had never set foot in an Asda... now we are very familiar
So how did it happen?
Asda were looking around for music that could accompany this huge advertising campaign they were planning.
"Part of their [The Score's] attraction was that they were unsigned and unknown," Chris Chalmers from Asda tells Newsbeat.
"There is a great back story, where the manager had the great sense to send the track to all CEOs of major UK businesses.
"It found its way to us and felt like a brilliant track to support our campaign."
The two members of The Score, Eddie Anthony who sings and plays guitar and Edan Dover who plays keys and produces, hadn't even heard of Asda.
"We did a search and found out that they are big supermarket chain in the UK and that Walmart bought them," says Eddie.
"We had never set foot in an Asda, we didn't know what a #pocketpat meant, now we are very familiar."
So the advert is broadcast and over at Shazam HQ, things started to get very busy.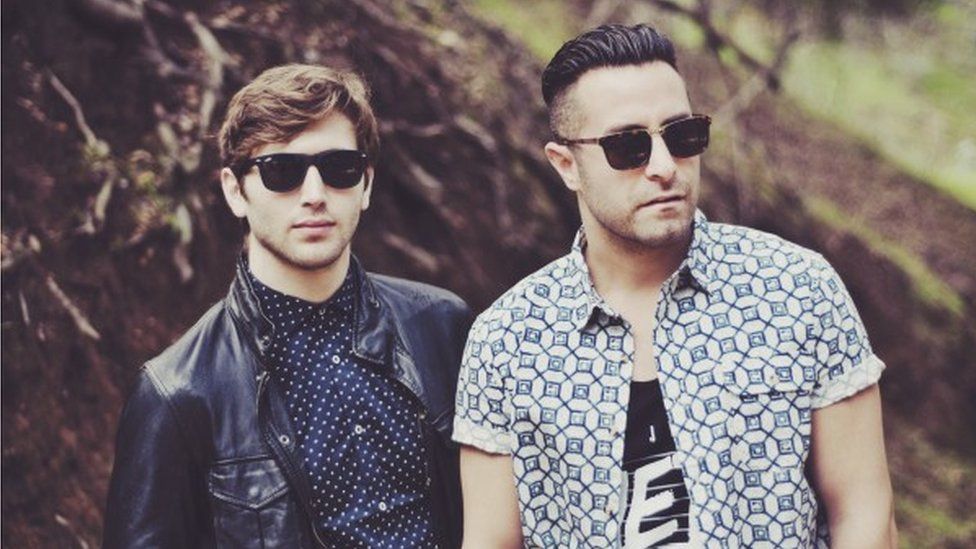 "It does happen quite quickly," Daniel Danker from Shazam explains.
He says it was a clever move by the supermarket chain.
"They brilliantly combined great music that was unheard in most people's minds, with a great interactive experience.
"What they were able to do, by combining the two, is get potential customers to interact with an advertisement they might never have otherwise interacted with."
It got busy for The Score too.
It [the track] found its way to us and felt like a brilliant track to support our campaign
Not only did Oh My Love starting shooting up the Shazam chart but also the iTunes chart and it pricked the ears of record labels.
So without this prime-time spot in an advert being played over and over again, would The Score have a record deal now?
"I hope it would have happened at some point anyway, everybody is looking for their break and it is just that the stars need to align," says Edan.
"The song needs to be good as well, that being said we are hugely appreciative to Asda."
But Asda haven't done badly out of this either.
Nearly all brands work with musicians in some way, either as the face of their brand or using their music.
"I'd say it is not so much the artist but the track," Chris Chalmers from Asda suggests.
"The reason it is so important is that is can absolutely support the campaign objectives that we are trying to deliver.
"You can get customers to spend much more time with your brand, get them interact, and that drives talkability around our brand when they like the track.
"And then there is a real positive association with our brand."
Follow @BBCNewsbeat on Twitter, BBCNewsbeat on Instagram, Radio1Newsbeat on YouTube and you can now follow BBC_Newsbeat on Snapchat