Arcade Fire: We hope to avoid pitfalls of success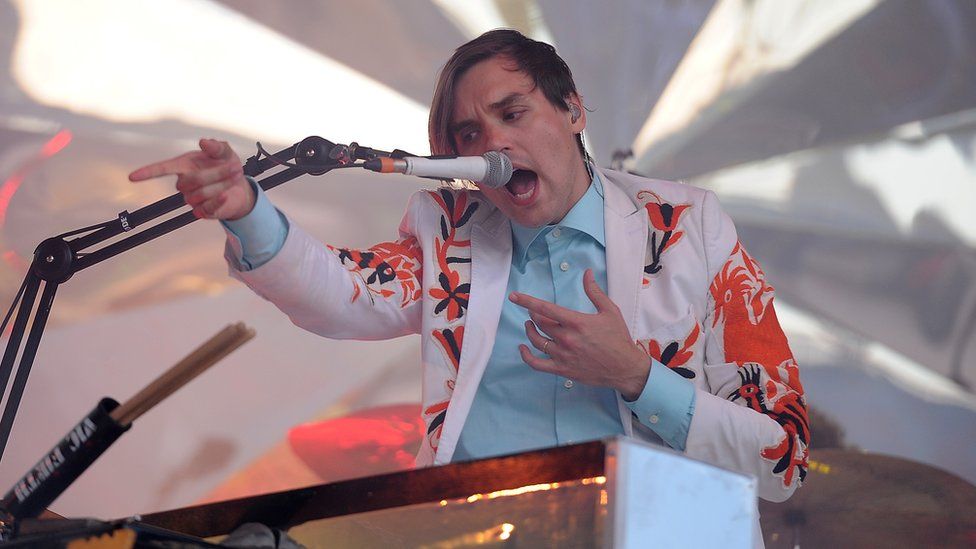 In 2004, Arcade Fire released their debut album Funeral.
Since then, the Canadians have sold millions of albums worldwide, won a Grammy and headlined Glastonbury.
The band often shroud their live shows in mystery with face paint, fake names and giant bobble heads to "play with that line between the audience and the band".
But ahead of the release of their first feature film, The Reflektor Tapes, Will Butler says they are not worried about opening up to fans.
He tells Newsbeat: "The world has changed so much in the last 11 years.
"Having played so many shows and with everyone sharing everything all the time, just a little bit of sharing doesn't seem that outlandish at this stage."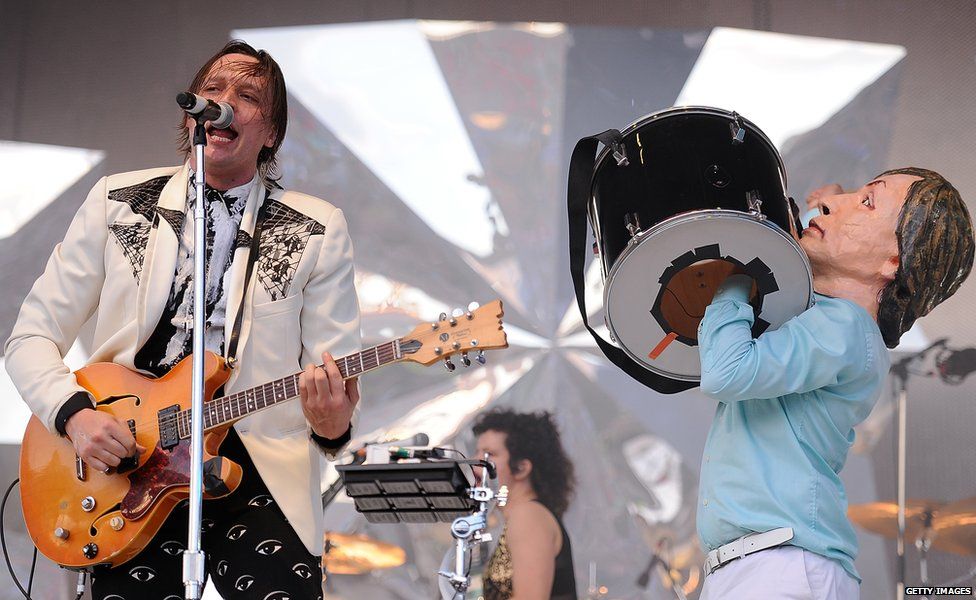 The film, directed by Kahlil Joseph, follows the band recording and touring their fourth album Reflektor, and features specially recorded clips of them discussing new songs and how they've progressed over the years.
Will, who plays a whole load of instruments from keyboards to glockenspiel, explains that the band don't feel pressured about the release because of the way it was made.
"He [Kahlil] never met us before he saw some shows. So it's really a first take for him on what Arcade Fire is.
"To see someone else film it and edit it - it's like, 'Oh OK. Sure. Put it out there'."
Historically being in that place [gelling musically] hasn't resulted in better music being produced... I hope we avoid that pitfall
At one point in the film Will says Arcade Fire are a "much better band" than they were when they made previous album The Suburbs.
"I meant that literally on a musical level," he explains.
"Having played music with Jeremy Gara [Arcade Fire drummer] for 10 years... we're able to achieve musical effects that before would have been pretty rickety and now they're pretty solid."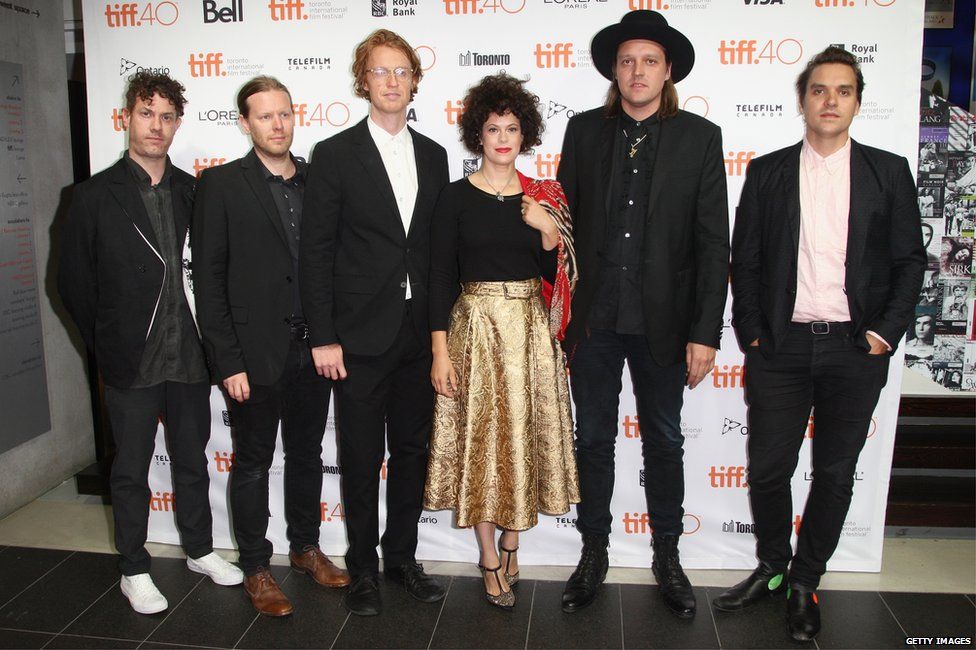 However, he says they are aware that working well together doesn't guarantee that their best music is yet to come.
"I mean historically being in that place hasn't necessarily resulted in better music being produced.
"It's often resulted in worse music being presented in a more technically proficient way. I hope we avoid that pitfall."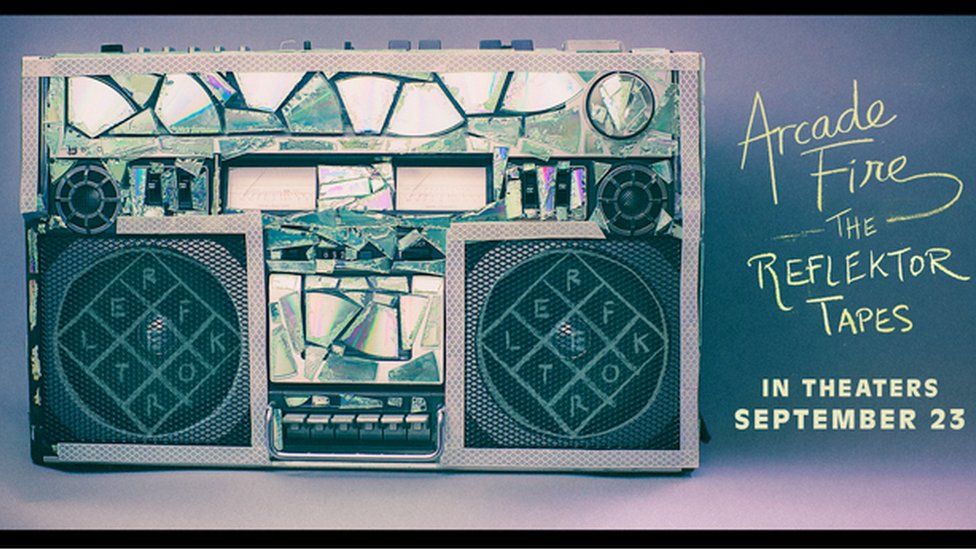 The film is only being released for two days in the UK, which Will says aims to "fit with the theme of the tour where it's a bit more of an event".
To mark the "event", the band are releasing a deluxe version of Reflektors which contains five previously unreleased songs form the recording sessions, some of which appear in the film.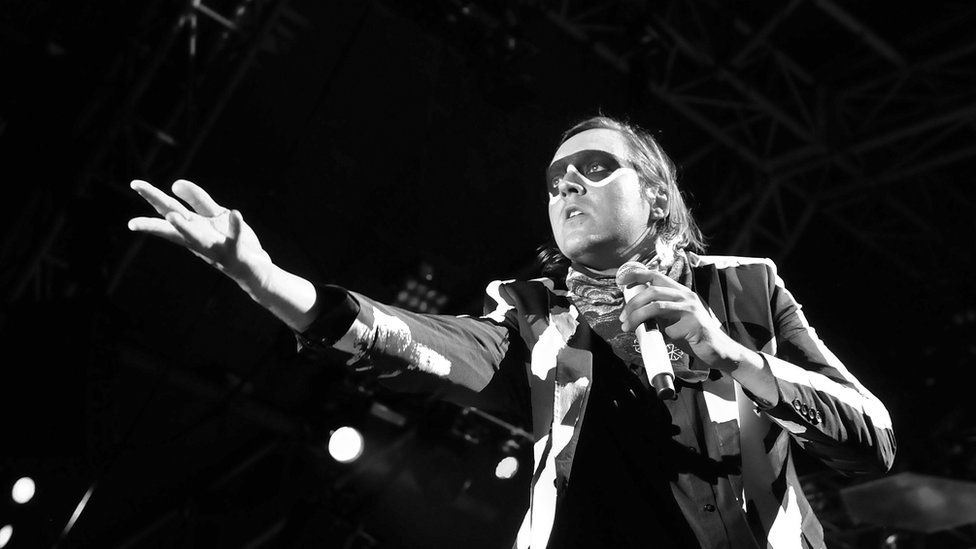 As for other new music, Will says that reports suggesting they have an album's worth of material with DJ super duo Jack U, aka Diplo and Skrillex are "just chatter".
He says they recorded together but says: "I'm sure Diplo could make a 45-minute album out of sounds of me coughing and brushing my teeth because he's a very skilled producer."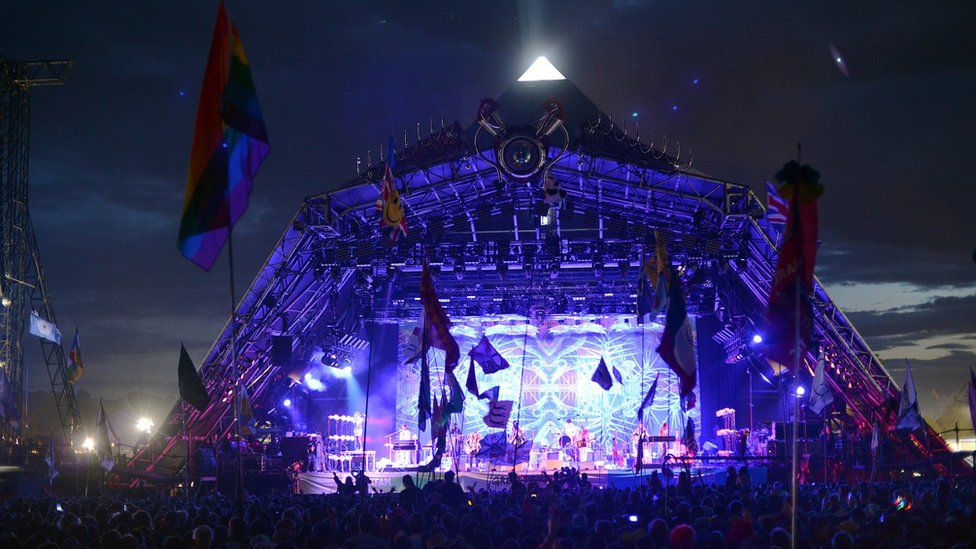 All previous Arcade Fire albums have had a three-year gap between release dates.
2016 would mark 12 years since Funeral came out and three since the release of Reflektors. So will there be a new album?
"We haven't started anything." Oh.
But Will says: "Based on my astrological interpretations of how our albums come out I would say February 2017. But I guess that's kind of a bad time to release music."
While he ponders over album five, Reflektor Tapes is screening in the UK on 24 and 25 September.
Follow @BBCNewsbeat on Twitter, BBCNewsbeat on Instagram, Radio1Newsbeat on YouTube and you can now follow BBC_Newsbeat on Snapchat