Metal singer walks 350 miles to next concert after losing bet with bandmates
The singer in a Swedish metal band is walking to their next gig after losing a drunken bet with his band mates.
The only trouble for Sabaton's Joakim Broden is that the performance is in Norway, nearly 350 miles away. That's the distance from Edinburgh to London.
He's already started the journey and has until the beginning of October to complete the task, when the band play at the Trondheim Metal Fest.
Broden's recording a video diary of his journey asking for fans' help.
"I got drunk as hell at a party last night and I got a hangover.
"And we did some stupid stuff... I did a bet with my band mates that I would walk, or run, to our next show, which is in Trondheim on 1, 2 and 3 October.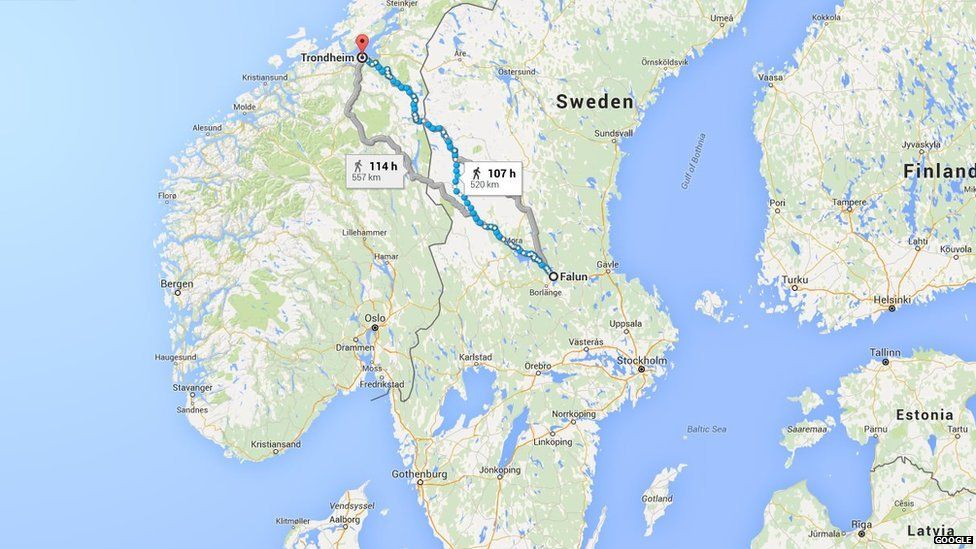 "We're bringing the tank, and other cool stuff, but sadly I have a long way to talk before then.
"And as you can see [he points to a sign welcoming visitors to Norway] I still have a bit to go.
"So, if you see a homeless Swede walking along the E16 [motorway], or the E6, it would be great if you can offer me a beer, or maybe some food too."
Broden's walk will take him from Falun in Sweden to Trondheim in Norway.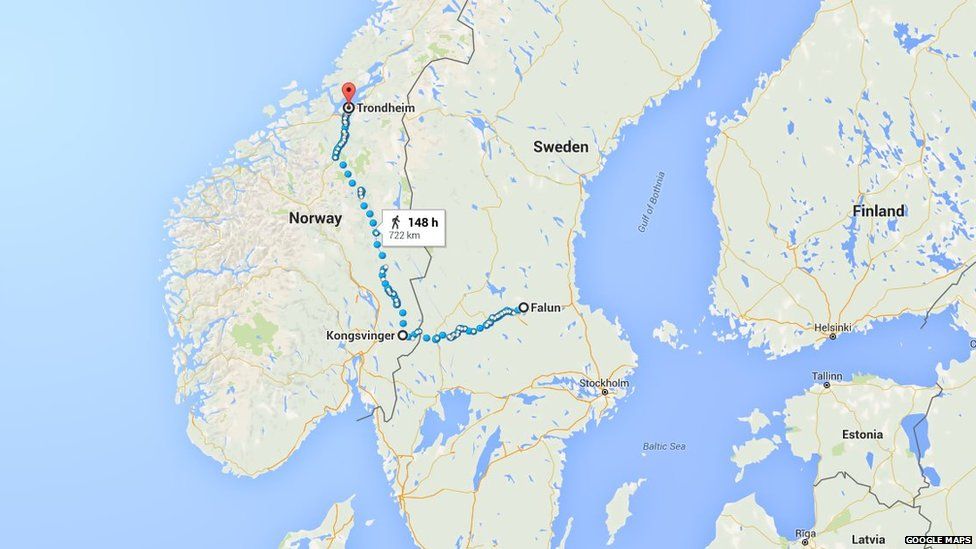 He says the journey is around 552km (342 miles), although his route appears to take him on a route via Kongsvinger in Norway, which is more like 700km (434 miles) - or the trip from Edinburgh to Exeter in Devon.
In a separate interview Joakim Broden says he's been helped out by fans already and some have even put him up for the night.
Sabaton are from Falun in Sweden and formed in 1999.
Their 2008 track Cliffs of Gallipoli made it to number one in the Swedish singles chart and their last album, 2004's Heroes, peaked at 59th on the Official Album Chart.
Follow @BBCNewsbeat on Twitter, BBCNewsbeat on Instagram and Radio1Newsbeat on YouTube and you can now follow BBC_Newsbeat on Snapchat